The 90s chartbuster 'O O Jaane Jaana' from the film Pyaar Kiya Toh Darna Kya, featuring Salman Khan was quite a rage when it released. It also marked the singing debut of Kamaal Khan.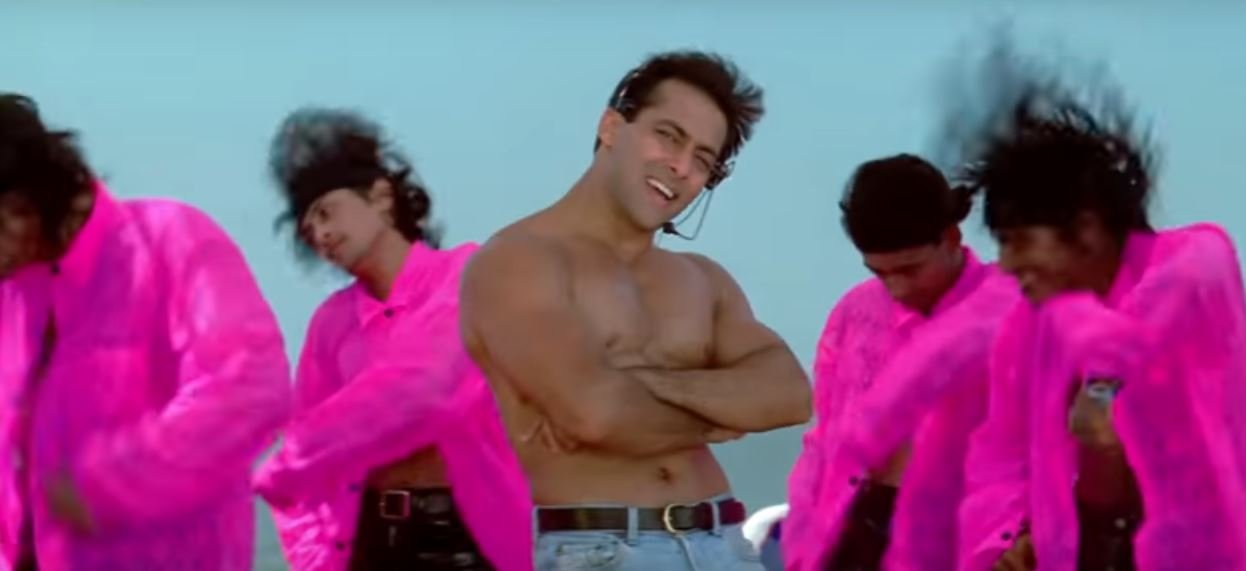 Be it Salman's signature step.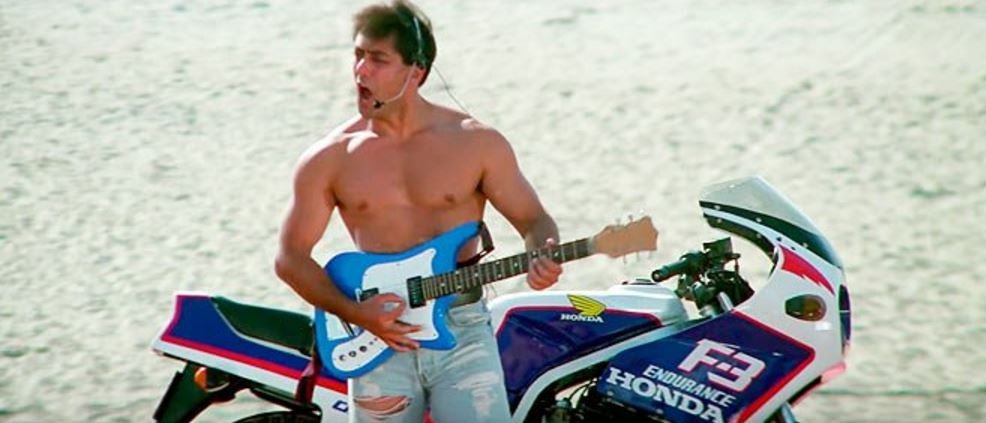 Close to two decades later, Salman Khan shares few anecdotes about the song that will be hard to digest today. Would you believe it that the song was rejected by many Bollywood producers? Yes, a song as peppy as this failed to impress.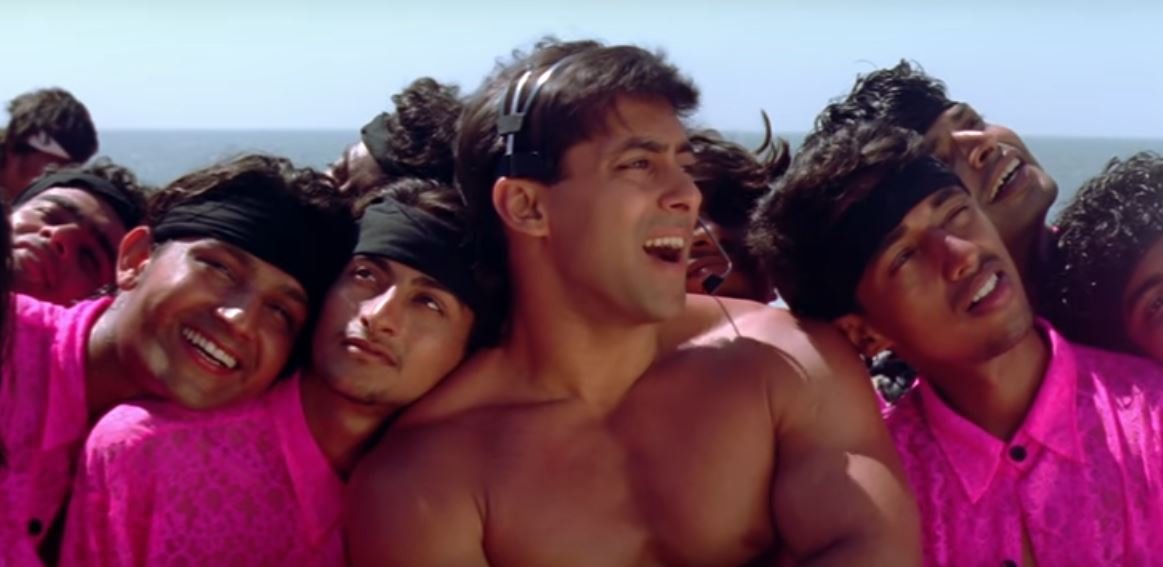 Speaking to the BBC Asian Network, the actor confessed that 'O O Jaane Jaana' was at first supposed to be a part of his film Jab Pyaar Kisise Hota Hai but it got rejected by several filmmakers before it finally found its place in Pyaar Kiya Toh Darna Kya. 
"I heard this song and it was like the most fabulous song that I had heard. So I tried to put it in that movie, then I tried to put it in some other movie and some other movie. Nobody took that song from me. Then we started Pyaar Kiya Toh Darna Kya so I said 'if I like the song so much, I'm going to put it in my movie'."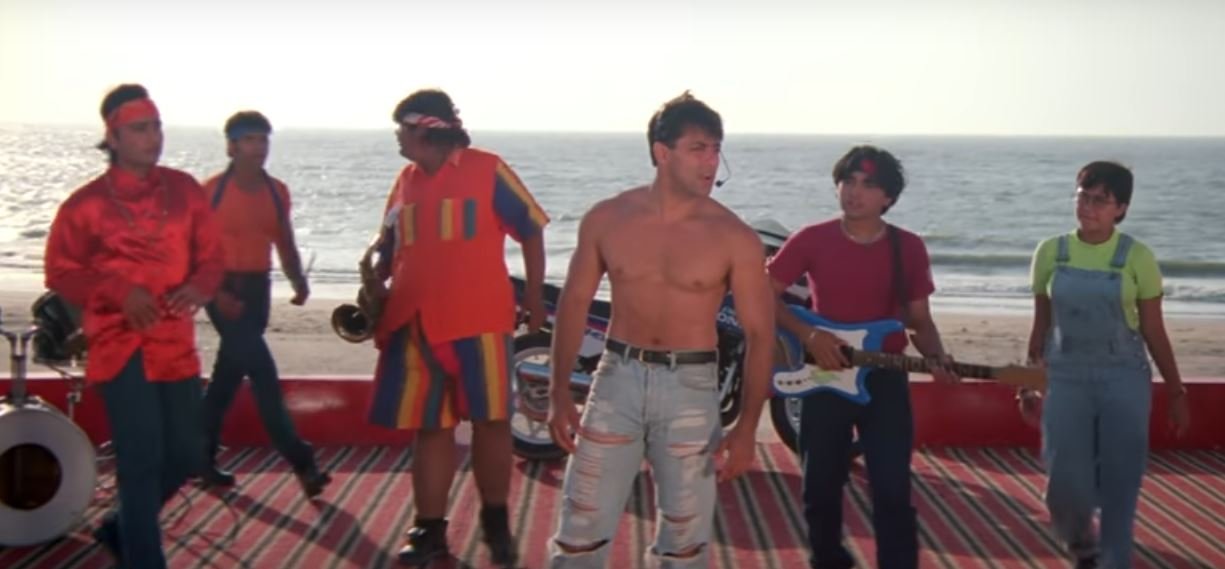 Salman who played the role of Suraj Khanna in the film, was even supposed to wear a shirt for the song and the reason behind him going shirtless will leave you amused.
The actor revealed that the decision to go shirtless was spontaneous as the shirts available on the sets couldn't fit him well. Not that we are complaining.
"Three sizes of shirts -medium, large and extra-large are always there on the set. I was supposed to wear a red shirt in that song and the shirt didn't fit. I was standing there and was getting tanned. Sohail looked at me and said 'go ahead and shoot the song just like this'. And I said 'let's go for it man'. So that's how we decided to go shirtless as the one's available didn't fit. Otherwise the plan was the other way round."
The cult shirtless look went on to become quite a rage with Bollywood producers who later requested Salman to repeat the look for his films later.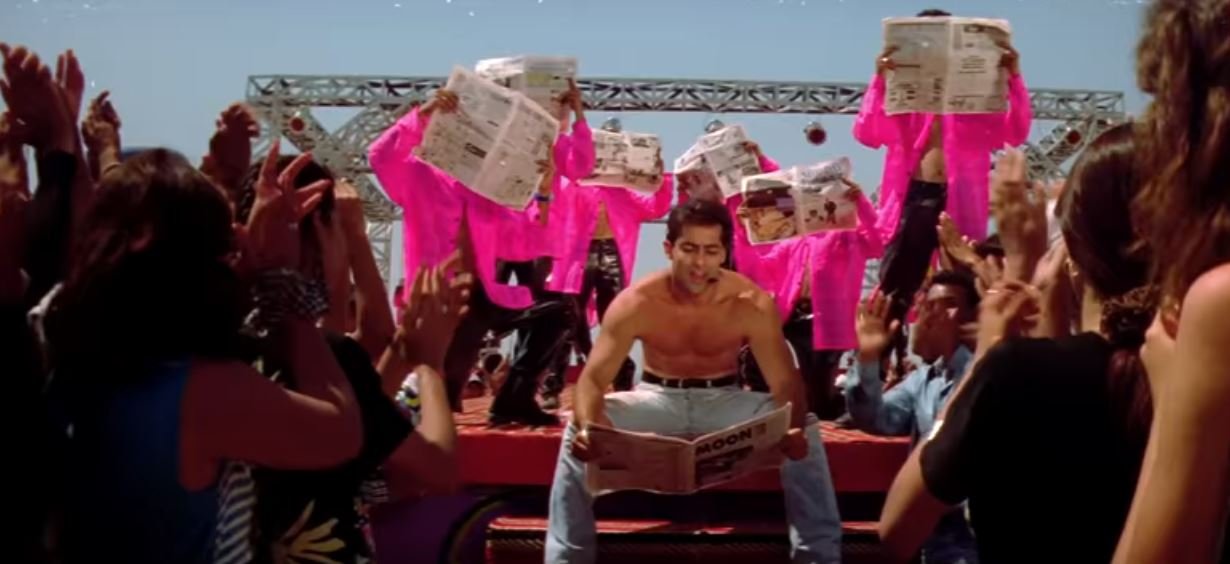 Here's the song that will give you the 90's feel:
(Feature Image Source: YouTube/ Screengrab from Song)