The Internet is a strange place. You may never know where your random, harmless searches are going to take you. One such totally unrelated Internet expedition landed us on what could very well be quite a revelation, if its authenticity can be verified!
According to a pretty popular post by Satyakant Ram on Quora, Sanjay Dutt in all likelihood is Rahul & Priyanka Gandhi's uncle!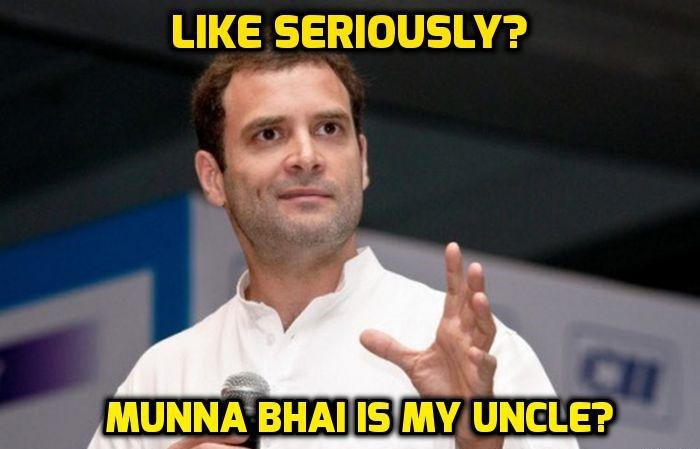 Surprised much? Here's how the post explains it:
"Motilal Nehru, Rahul Gandhi's great great grandfather is said to have had a love child through his affair with Daleepa baai, a famous courtesan of Allahabad. The child thus born was Jaddan baai, the mother of Nargis Dutt. Cut to present times, Sanjay Dutt becomes an uncle to Rahul & Priyanka Gandhi."
And for those who find this too complicated, here's the 'alleged' family tree: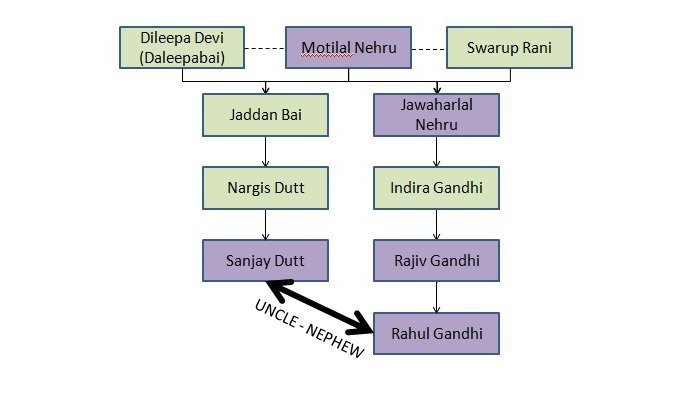 Does this explain Sanjay Dutt's frequent trips out of jail? Just saying!