Tragedy, struggle, separation, controversies, all these words can describe Sanjay Dutt's real life, which is surely no less than a Bollywood potboiler. Dutt was released from Pune Yerwada Jail on 25th Feb this year after serving his 42 months sentence. Finally being back to his normal life, he is cherishing and making use of every moment spent with his loved ones.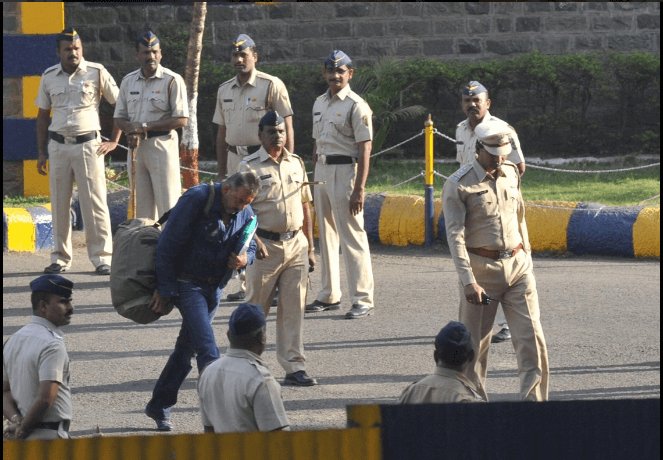 After being away from the media glare for a long time, he came forward to share his feelings and experience with an interview to The Times Of India.
Few experts from the interview: 
On being asked about his connection to family while in jail and after coming back:
Sanju baba appreciated the special efforts taken by wife Manyata to keep him connected with his loved ones,"I don't know if I'd have done as much. She's made me realise how important a wife is. She's given me a home, two beautiful children, stayed strong and helped me stay strong." Kids were not allowed"For now they are happy to have me back, papa se darr nahin lagta, he's not a disciplinarian. He only wants them to grow up to be good human beings."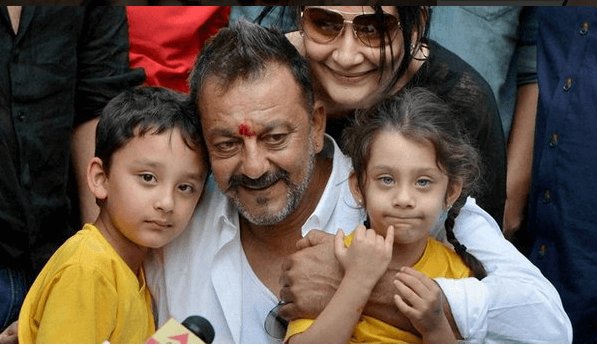 Dealing with daunting imprisonment phase:
He said after the feeling frustration and anger faded away he turned it into a positive experience too,"I read the Bhagavad Gita, the Ramayana and the Puranas, used buckets and clothes lines to work out, learnt marathi and how to make paper bags.I also worked at the radio station and in the Natak mandali in Jail where I taught 60-70 convicts serving out life sentences to mouth dialogues, sing dance and express themselves through skits."
Though he was accused of the Criminal offence under TADA, but was acquitted of terror charges:
"Every citizen should know the law because once you are in jail, no amount of money can buy you back your freedom. In 1993, when I went to MN Singh (then Joint Commissioner of Police, Crime), he decided my case fell under the provisions of TADA. Had I known then what TADA meant, I'd have questioned it,I was convicted under the Arms Act for possession of a rifle which was never found nor used to threaten anyone. Still it's a big relief that I'm not branded a terrorist and an anti-national thanks to the SC's judgement. My father (Sunil Dutt) who had passed away by then, would have been happy."
How did he handle weak moments despite of being alone:
"In weak moments, I'd recall my parents teaching me to love the country and all religions. Today after coming out of jail, I realize people respect me because I didn't run away. I served my sentence like a man and came out like a man, with dignity."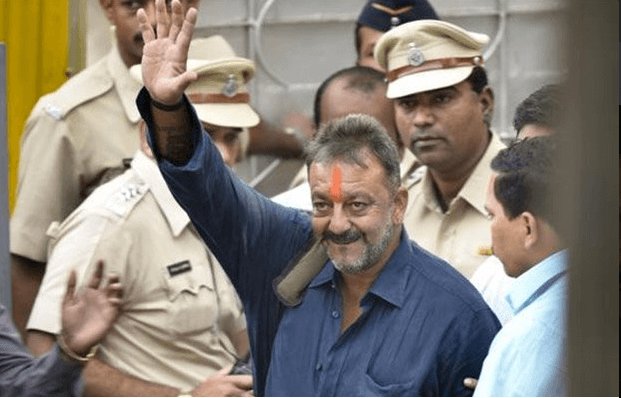 Constant reports of him getting special privileges and much talked about frequent paroles:
He justifies that everyone is allowed paroles after a certain period of time,"I'd served out 18 months of the sentence earlier so I was entitled to furlough six months into my term this time. Every day hundreds of prisoners come out on parole and hundreds go back in, no one talks about them. Stardom is a double edged sword. Anyway, I faced it all and finished it off."
Talking about his Biopic being made by Raj Kumar Hirani:
Raju Hirani took Sanjay Dutt's first shot the moment he stepped out of the jail."I was in a daze. I don't know what we shot, I don't even know if I'm in the film,"I'm told they'll start in December. The dates are sorted but Raju is still writing. He has 900 hours of recorded conversations with me from which he has to cull out a two-and-a-half-hour film. He doesn't want me to hear it till the first draft is ready. He should give me a narration in 15-20 days."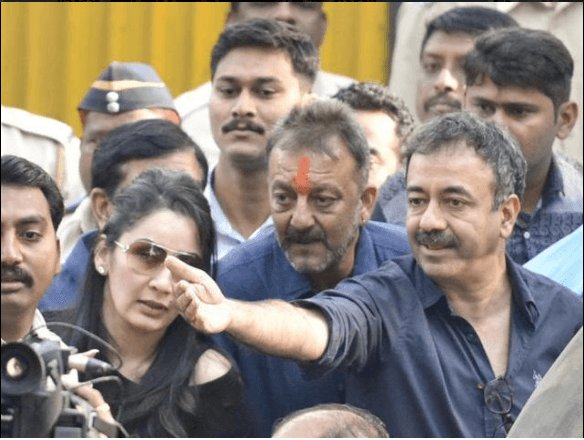 Raj Kumar Hirani is presently working on the Sanjay Dutt's biopic movie, whereas Sanjay Dutt is working on his upcoming movies, which includes hindi remake of Mahesh Manjrekar's Marathi film De Dhakka, while Khal nayak returns and Munna Bhai 3 are also on the cards.