Our generation's first introduction to Sanjay Mishra was through the popular TV show, Office Office, where he played the paan-loving office employee, Shuklaji. 
Though he found a place in our hearts instantly, Hindi films recognised his talent much later. Initially, he became known for his comic roles in the Golmaal franchise and soon followed it up with other comic roles in films like Welcome and Atithi Tum Kab Jaoge.
He might have done a few comedy roles in the beginning but an actor of his calibre was never restricted by stereotypes. In Ankhon Dekhi, he played the character of a man who only believes what he witnesses with his own eyes.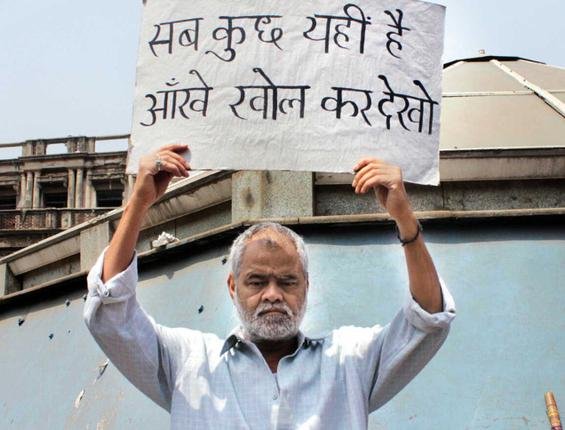 He followed it up Masaan where he played the role of a father whose trials range from dealing with corrupt policemen to facing his inner demons when he is in urgent need of money. 
In his glorious career, Sanjay Mishra has given some beautiful performances. But amidst all of the acting jobs, he never lost touch with his own self and that comes across in the interviews that he gives with utmost honesty.
Here are 16 quotes by Sanjay Mishra that truly depict that an actor can only be brilliant if he is fully aware of his own true self: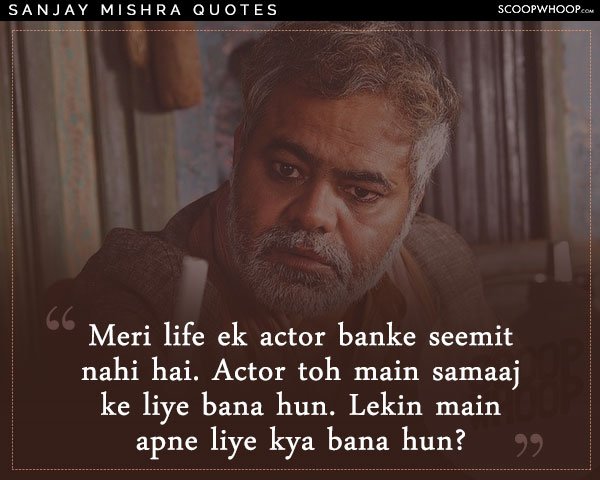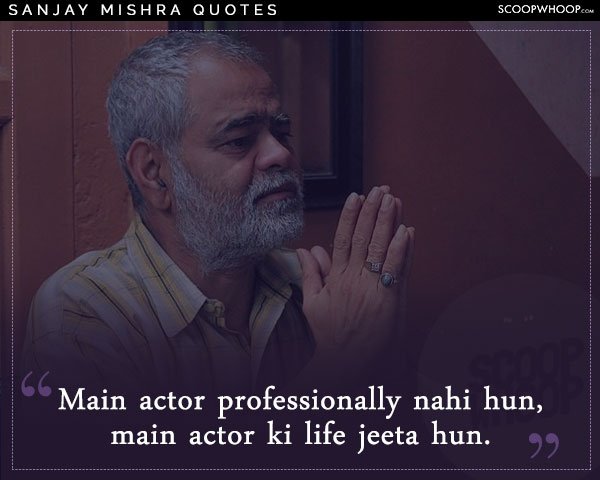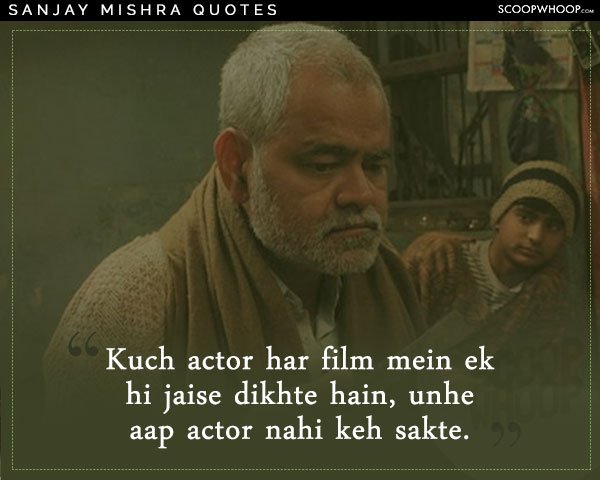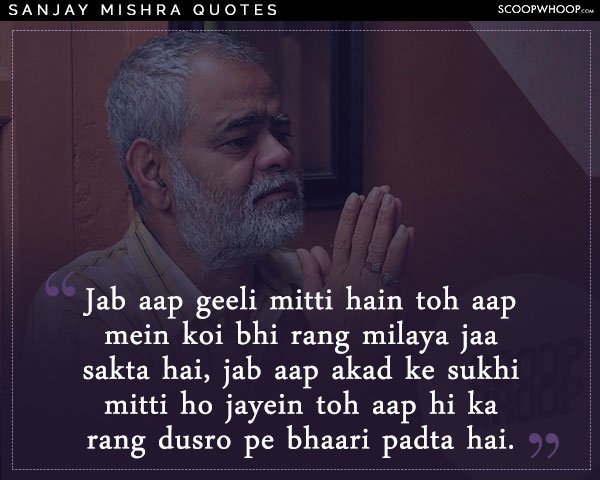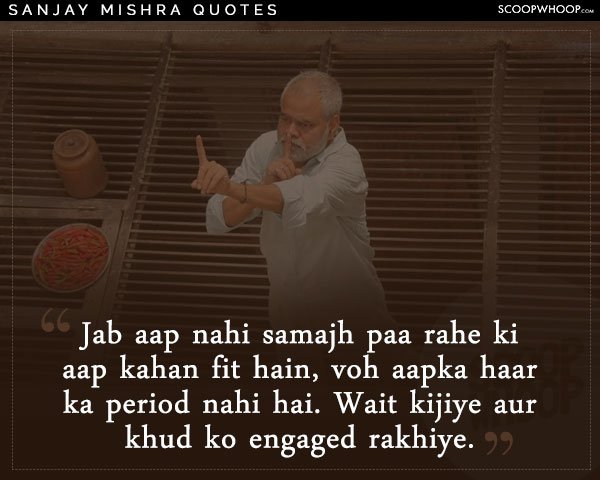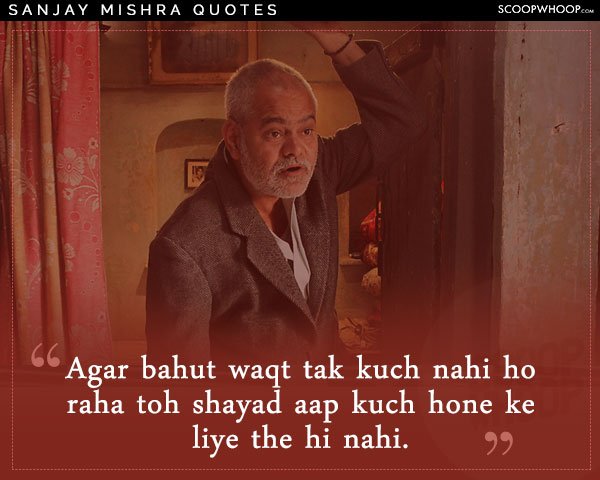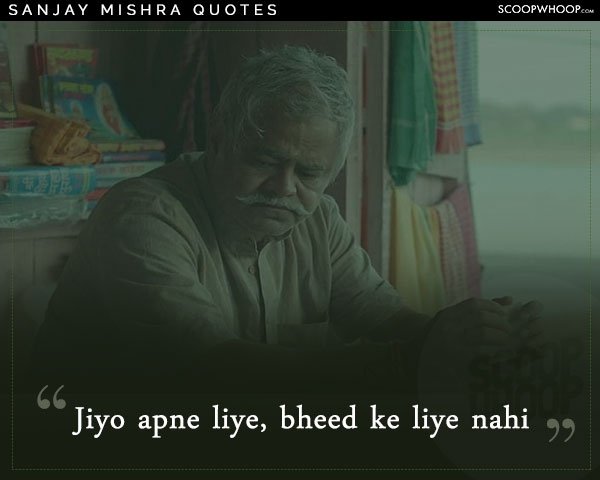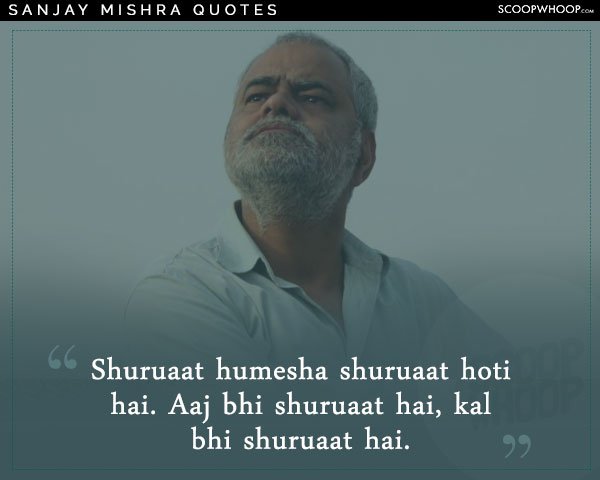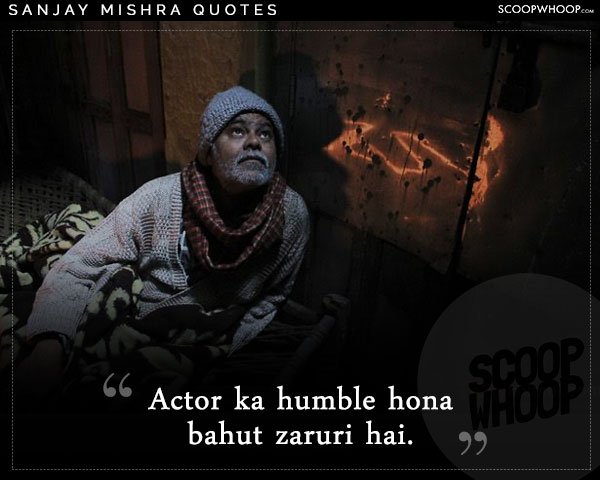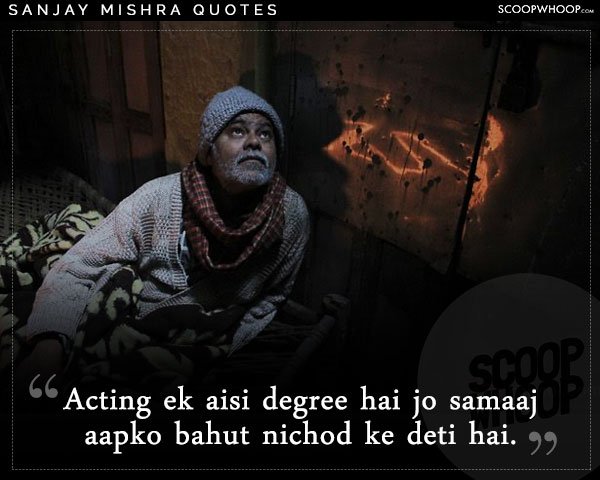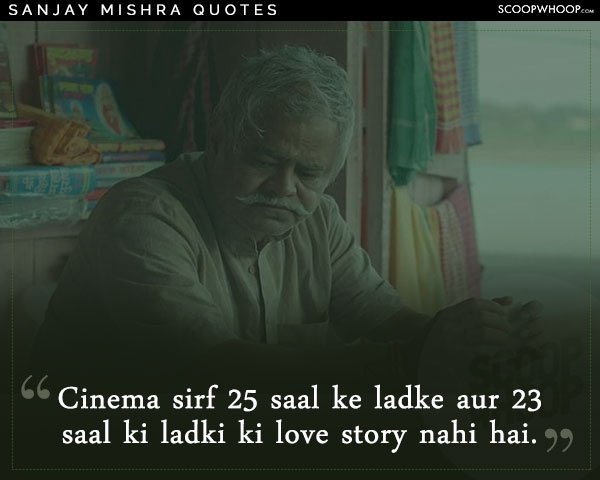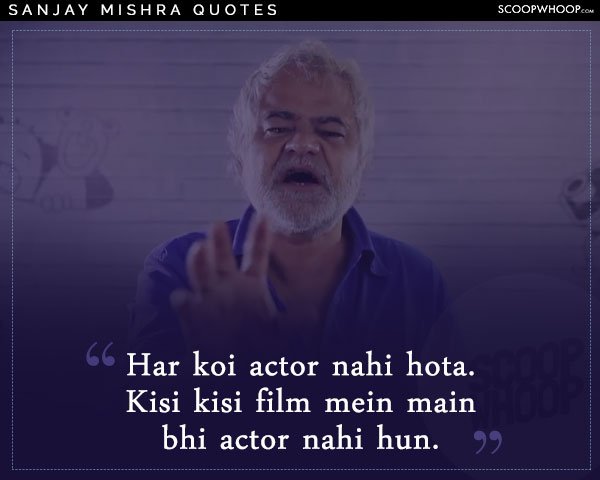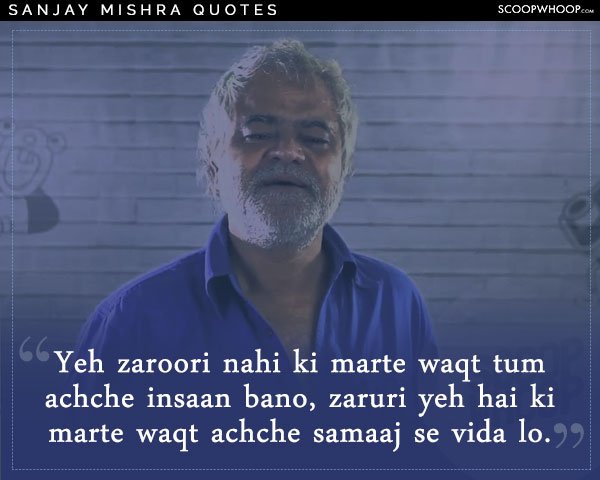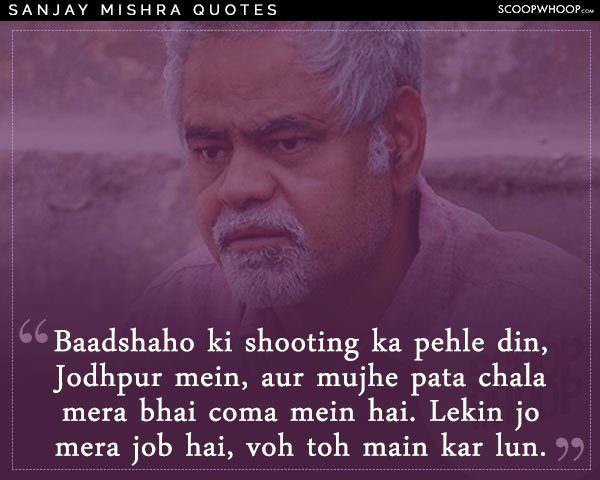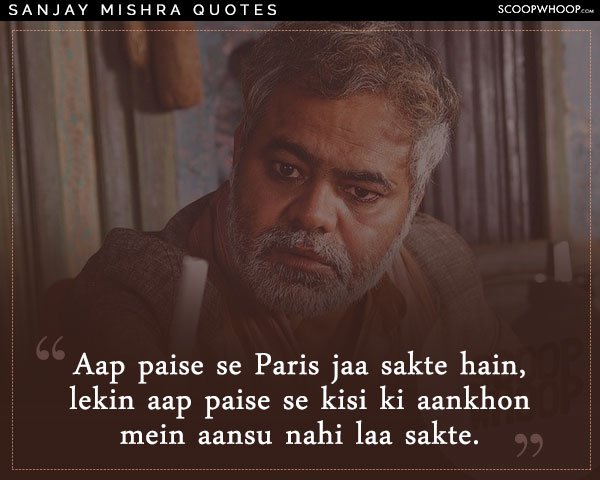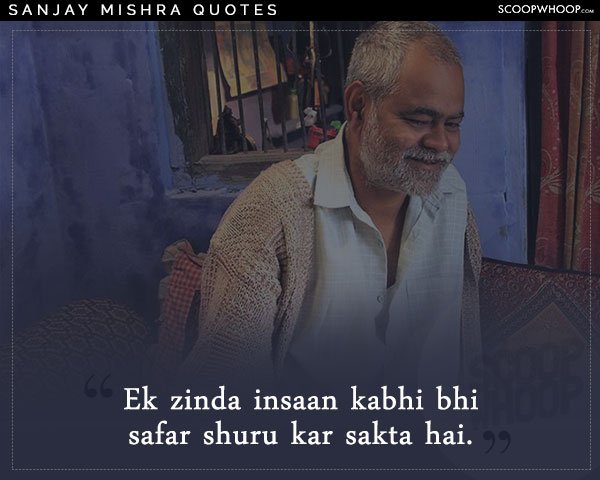 It's because of artists like Sanjay Mishra that acting is still alive in Hindi cinema.
Design credit: Anmol Gambhir