Sanya Malhotra's Humans Of Bombay post is an inspiring story for everyone out there doubting themselves and the achievability of their dreams.
She talks about her love for dancing and acting… 
I was that kid who danced at every wedding… I loved it so much! I even danced in competitions & when I got to college I was a part of the Choreography Society… I was so passionate–but my real dream was to act.
And while acting was something she wanted to pursue, she never revealed this to anyone for the fear of being ridiculed. 
I thought I'd be laughed at or ridiculed. After all, it's a big dream. But I thought maybe, I could get to acting through dancing! So I applied for Dance India Dance & got to the top 100.
Her participation in Dance India Dance got her to Mumbai. But now that she was here, she decided to not go home without giving her dreams a try. 
That show may have rejected me, but it's what got me to Bombay. I owed it to myself to at least try. So I told my dad about acting. To my surprise, he was supportive! So I began auditioning.
It was not easy, of course. There were days she thought of backing out, seeing how her six other roommates were going to work every day whereas she was sitting at home. 
There were days when they'd all go out to work & I'd be sitting at home. It was demotivating & I often felt like leaving. 
But she made sure to not give up and landed Dangal.  
But I reminded myself of my dream to perform…  I kept going & ended up doing 10 ads in a year! I built my self-esteem & promised to never doubt myself. Eventually, I got my first audition–Dangal.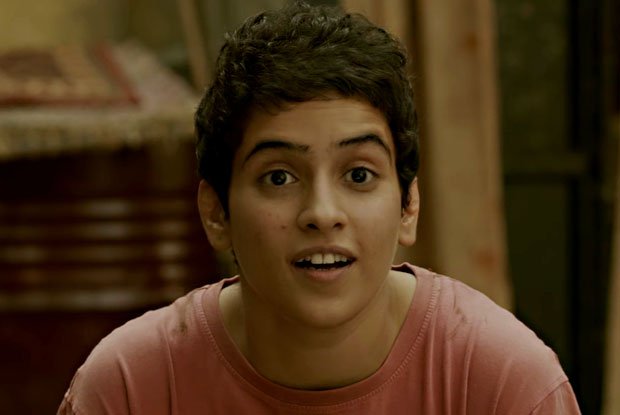 Her story of pursuing her dreams and not bowing down to bouts of self-doubt is proof that 'dangal ladne se pehle dar se ladna padhta hai'. 
While I don't doubt myself anymore, I know I'm still learning. Nobody's perfect, but that doesn't mean you can't try! This is just the beginning, there's much more to do. But I've got my dancing shoes & boxing gloves on–I'm ready!
Read the entire post here.