Ranveer Singh just introduced Kartik Aaryan to Sara Ali Khan and things just got interesting. 
Ever since Sara Ali Khan admitted she wants to "date" Kartik Aaryan on Koffee With Karan, we are rooting for the two to hopefully meet.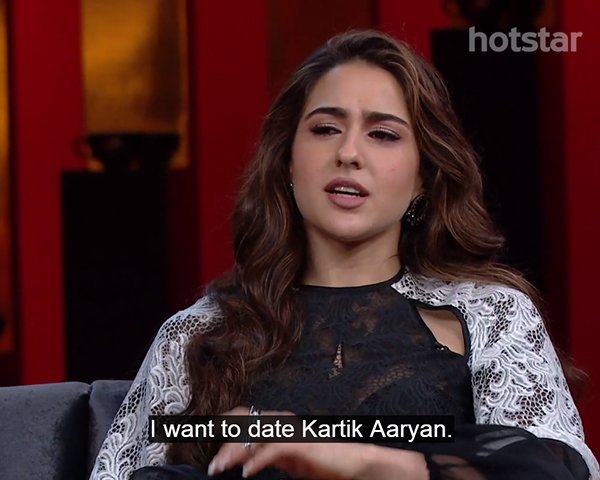 Previously, at an awards function, Kartik Aaryan was told about Sara's attraction towards him. Kartik was left speechless, but blushingly responded that she's very pretty and he can't wait to see her film. And have coffee! (ahem…)
Turns out, picture abhi baaki hai mere dost, because Ranveer Singh, played Sara's wingman. At an event, Ranveer took matters in his own hands and introduced the two.
In the video, one can see how Ranveer took Kartik all the way across the room, and like the true cupid that he is, not awkwardly at all, introduced them. There was holding of hands too.
We can't wait to see if there's something that comes out of this.