During some interviews and interactions, actors are noticeably their most authentic and vulnerable selves. And quite frankly, it's refreshing. For example, this instance from an interview between Sara Ali Khan and film critic and author Anupama Chopra.
In a conversation where actors Sara Ali Khan, Chitrangada Singh and Vikrant Massey appeared on Film Companion's YouTube channel to discuss their upcoming film Gaslight, the actor opened up and discussed her performance in Love Aaj Kal and Coolie No. 1.
Towards the middle of the interview, Chopra asked her about a statement she'd made about the films in a different interview, to which, the Atrangi Re star responded and said she was well acquainted with how poor her performance in those films was.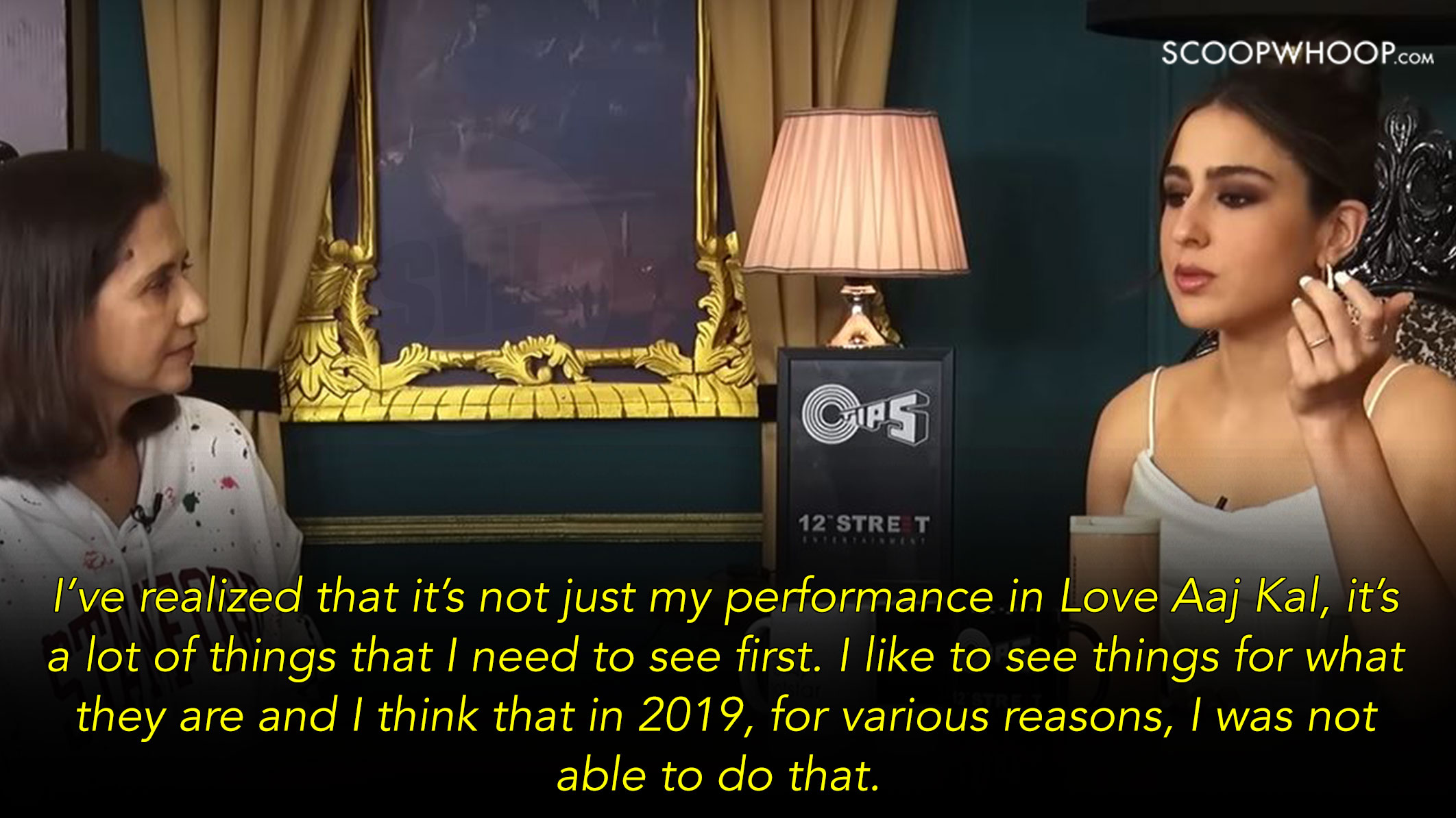 But, Khan did not just talk about her lackluster performance in those films, she opened up and talked about a lack authenticity on her part during that phase of her life. She said she felt she was being an attention-seeker and gregarious.
Which took us by surprise in the best way possible because she voiced something which sometimes, we ourselves rarely open up and voice! It has to take a level of bravery and astute self-awareness to say something like this publicly.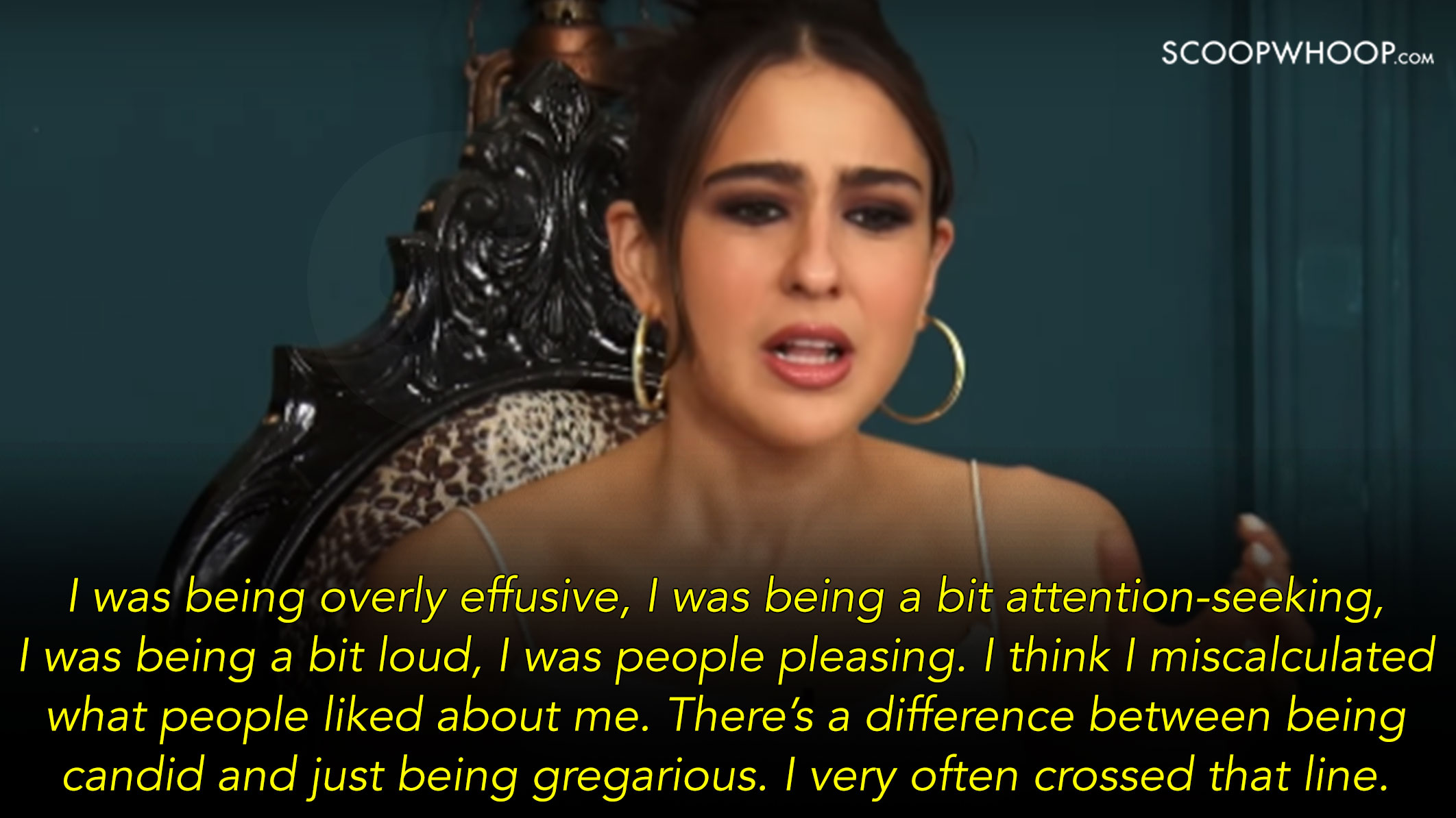 The celeb then went on to talk about how that lack of authenticity impacted her work. So much so, that it showed up in films such as Love Aaj Kal and Coolie No. 1.
Sara Ali Khan's honesty about her behavior, and work are like a mini lesson on how to self-reflect, it's a seemingly good example, IMO.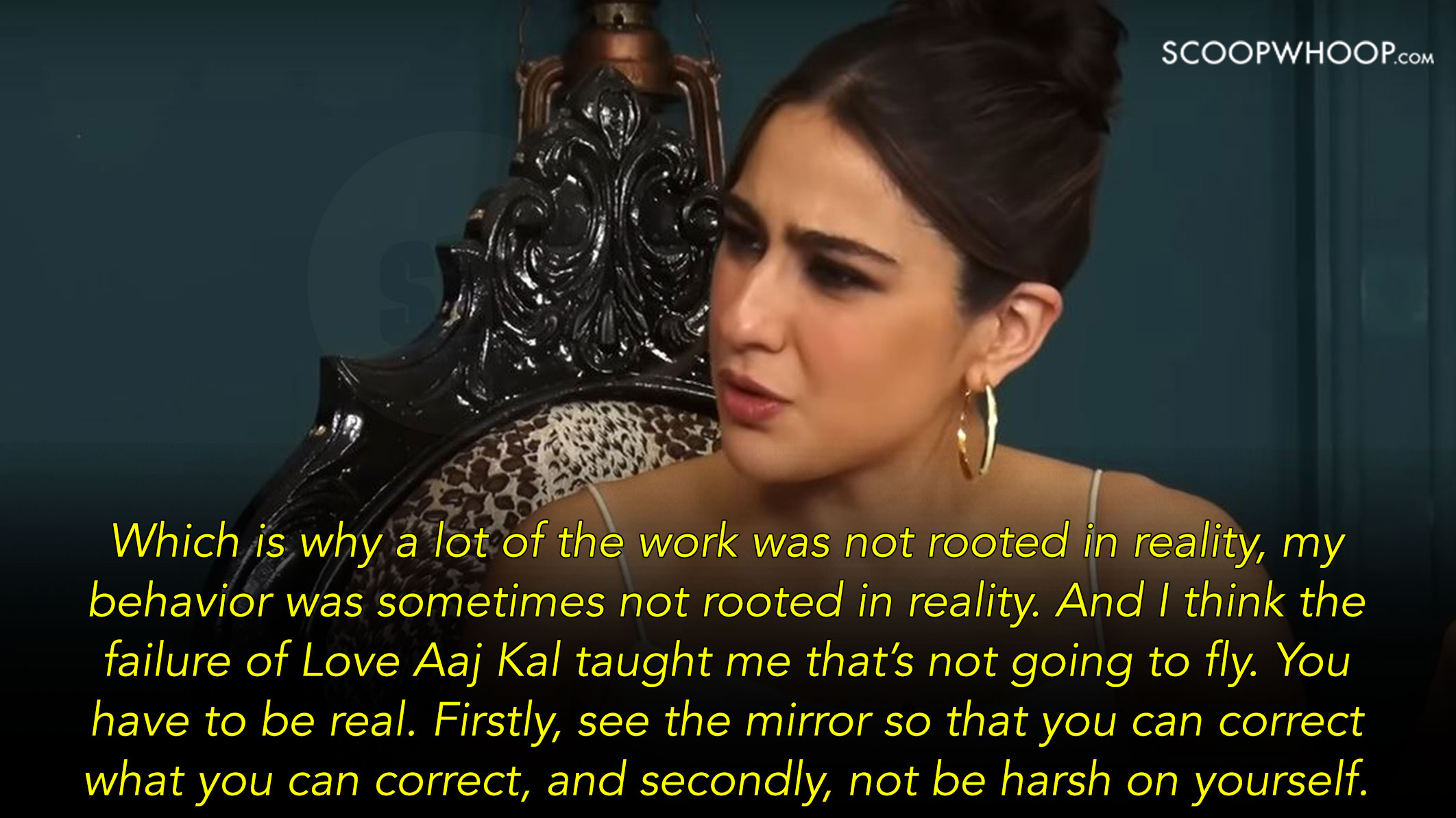 The actor even opened up about asking Atrangi Re director Aanand L. Rai if he still wanted her as his lead after her performances in Love Aaj Kal etc.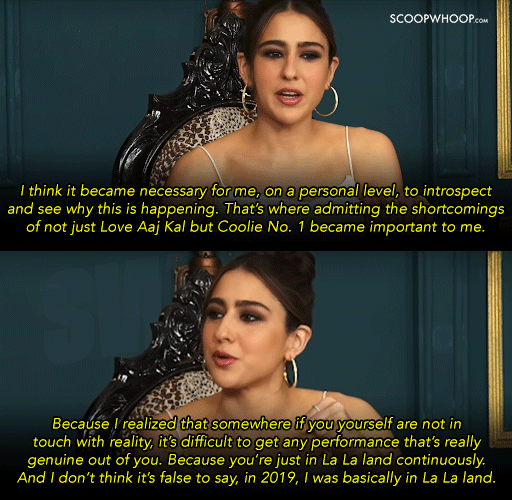 It seems like Khan approached her internal conflict extremely well, and in a pretty healthy way- she forgave herself for her less than perfect performance in Love Aaj Kal, so that she can focus on doing better work and improving.
Something many women probably have trouble doing, what with how most of us are riddled with a lot of self-doubt and even, undetected imposter syndrome. So, low-key clapping for our girl Sara for navigating through her career in such a way.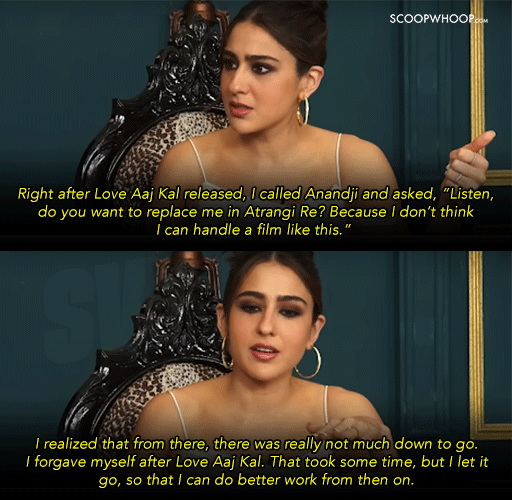 What a thing to say in an interview.