Akira Kurosawa, one of the most inspirational and influential filmmakers in the history of cinema, once said this about Satyajit Ray's films: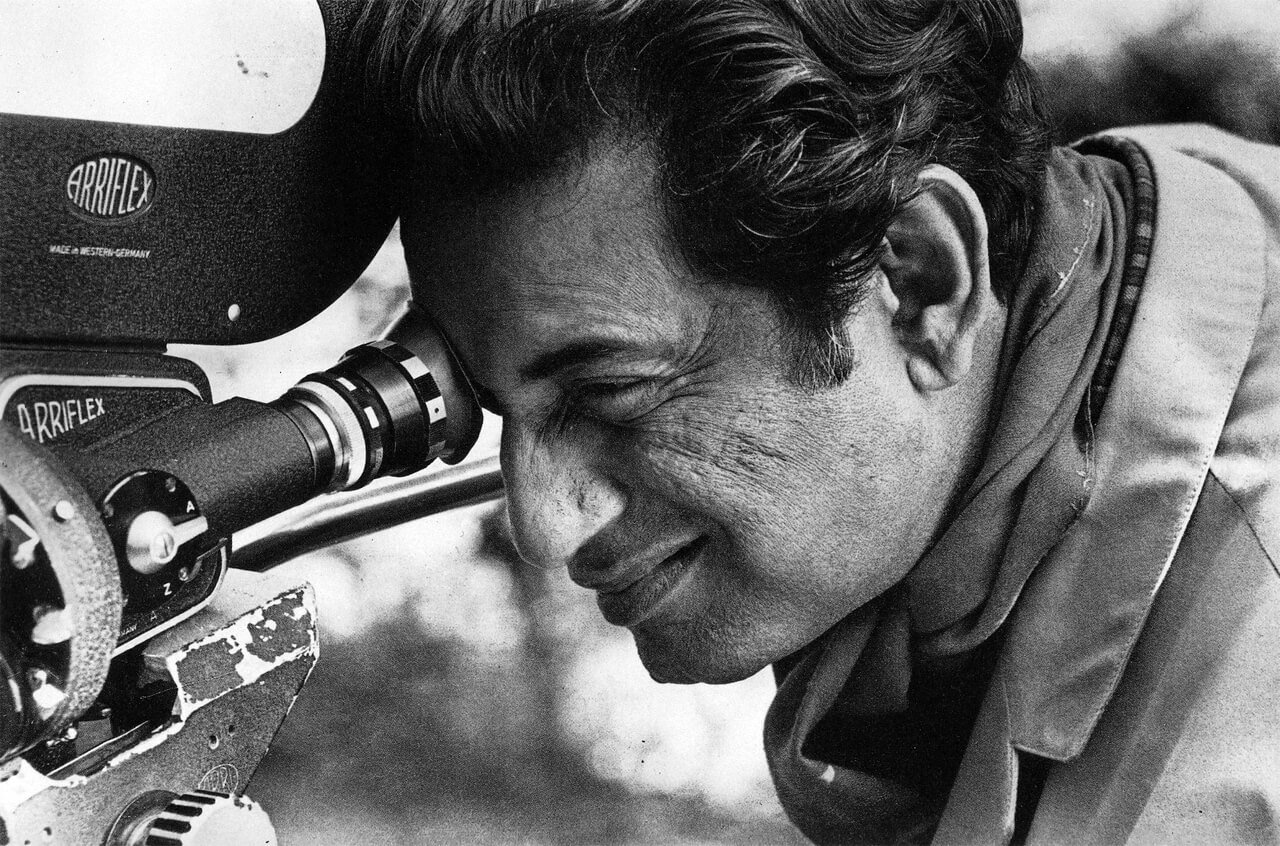 When someone says Indian cinema, most people think about Bollywood. The contributions of regional cinema are forgotten. That's sad considering the kind of gems they produce. 
Satyajit Ray is one of the greatest filmmakers in the world, but to a Bengali he is more than simply a cultural icon. He is an institution in himself, and a master of several things. Plenty has already been said, written, deconstructed and analysed about his films.
The fact that Satyajit Ray has come up with great cinema while being commercially successful has to underline the fact that the Indian audience is intelligent enough to appreciate good cinema.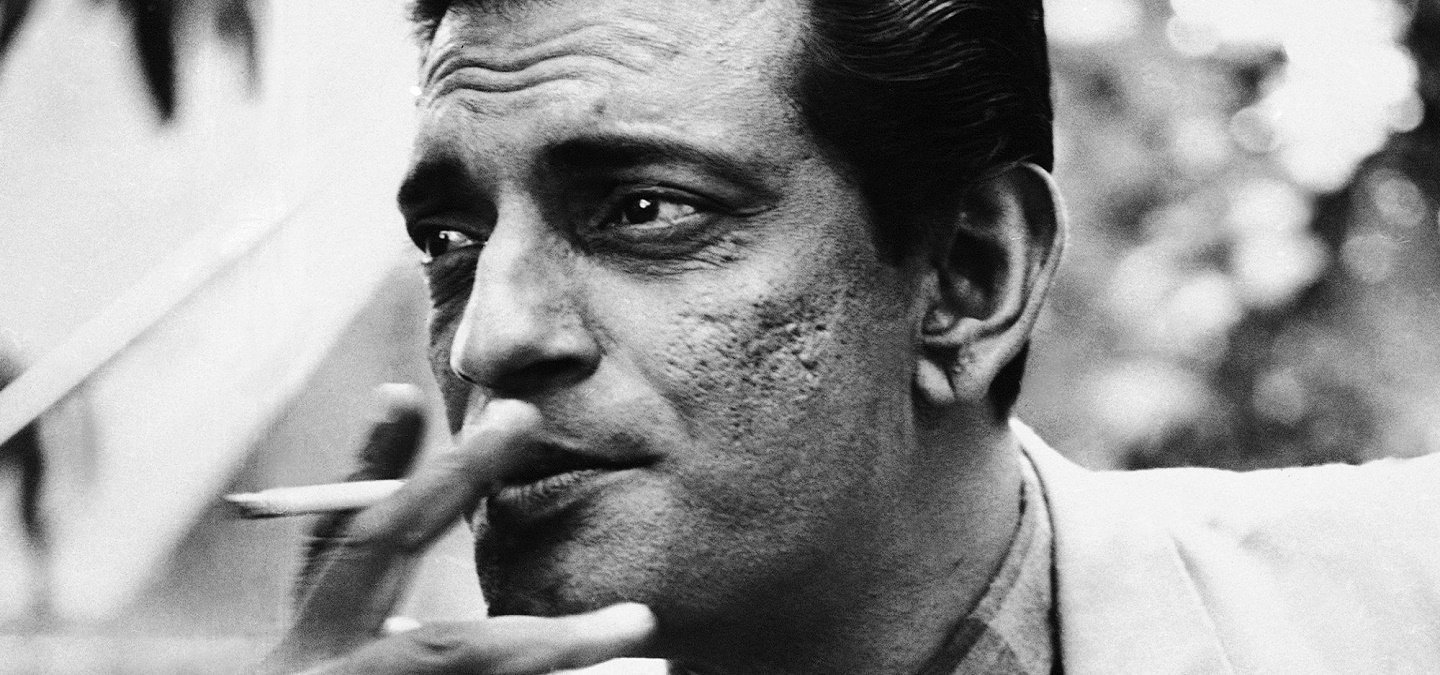 In 1948 an unknown young Bengali wrote a newspaper article entitled "What is wrong with Indian films?" He accused his nation's directors of failing to grasp the new medium. "The raw material of cinema is life itself," he wrote. "It is incredible that a country that has inspired so much painting and music and poetry should fail to move the film-maker. He has only to keep his eyes open, and his ears. Let him do so."
The author was Satyajit Ray, who within a few years would answer his own challenge by filming masterpieces of lyrical realism set in India.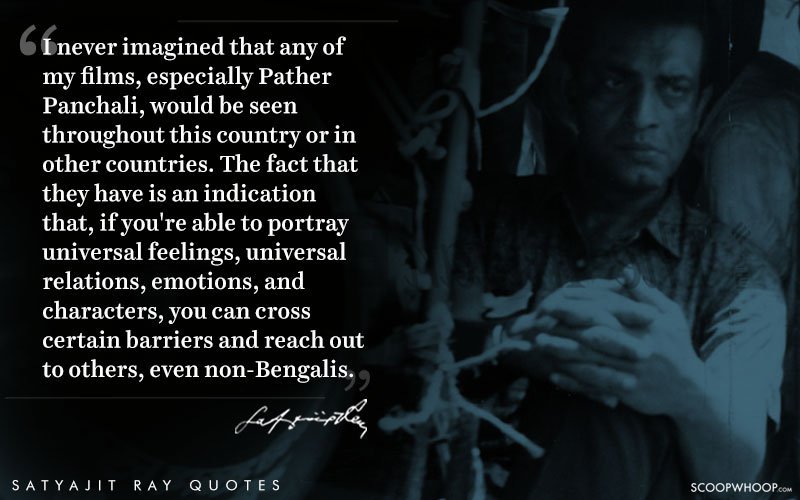 Compromising on the content a movie isn't common in Ray's films. It has always given the audiences what they needed, instead of what they want.
A discussion on an individual being "the greatest of all time" are often full of arguments and counter-arguments. If there's one debate that is above any discussion, that is about Satyajit Ray being the greatest Indian director. His movies have stood the test of time and are still considered a mandatory watch for any person who wants a taste of good Indian cinema. 
Even Martin Scorsese is a huge fan of Satyajit Ray.
I'm also a big fan of Satyajit Ray's body of work. The few interactions I had with Ray are memories I treasure.
As is Ralph Fiennes:
I am a big fan of Satyajit Ray. I feel he's a genius. The humanity of his films stands high, alongside Japanese filmmaker Ozu, as well as Tarkovsky. I think they are the great masters of film, especially the second half of the 20th century. I don't think we see such quality now. That was the great period of filmmaking.
Satyajit Ray introduced India to 'parallel cinema'.
His movies are rooted in reality and warranted a discourse over things that matter. They touched various topics that are gnawing at the social fabric of our country and still managed to entertain a wide variety of audiences.
Satyajit Ray's Pather Panchali is widely considered the best movie ever made in cinema history. It's still shown in film-schools to help amateur filmmakers learn the ropes of film-making and the art of story-telling.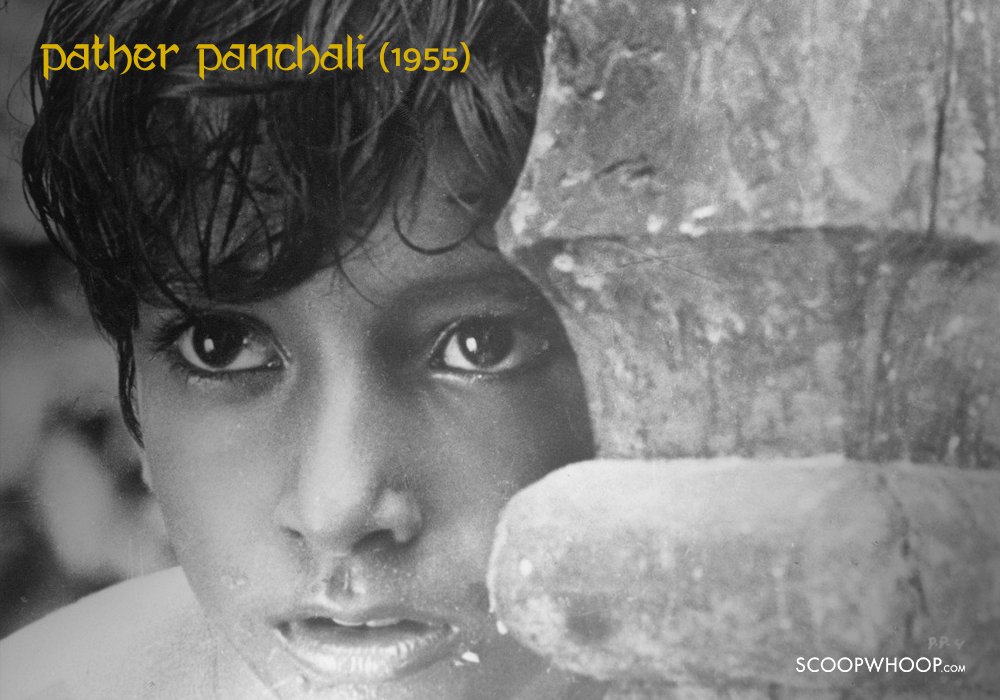 Satyajit Ray gave the world a glimpse of what Indian fantasy adventures feel like.
His most enjoyable work came in the form of the much loved Goopy Gyne Bagha Byne Series. The story revolves around the life of Goopy Gyne, who wants to be a singer, but can't sing. He was exiled from the kingdom for their horrible singing and was forced to go live in a nearby forest. He meets Bagha Byne who is horrible at playing drums. But once the King of Ghosts grants them three wishes, there's a massive turn in their fortunes.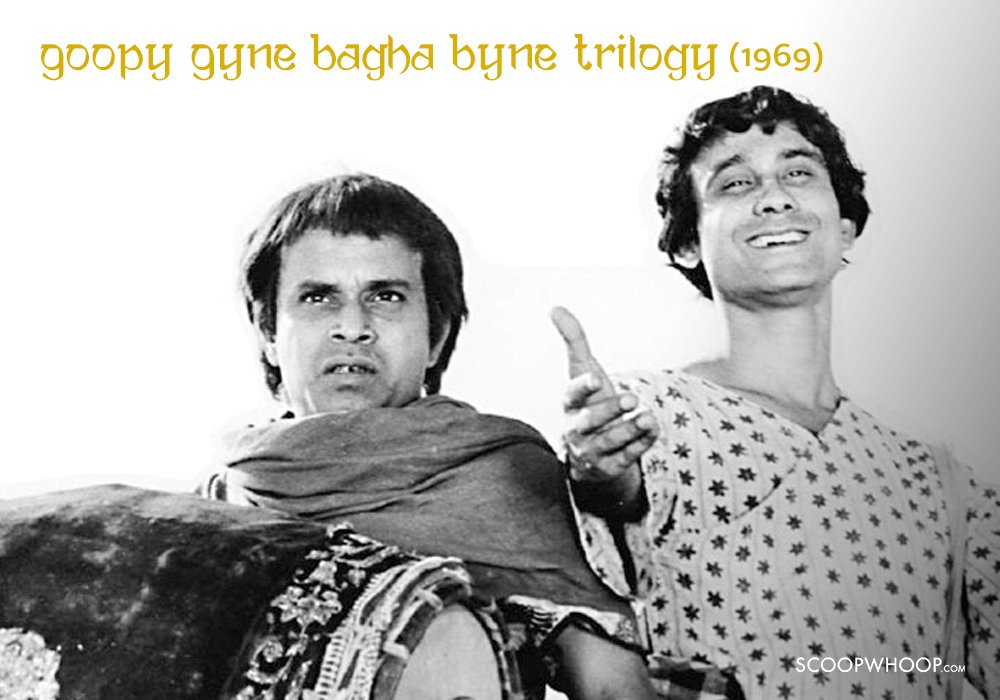 He did costume designing for his films as well. The detail he put into his work still captivates people.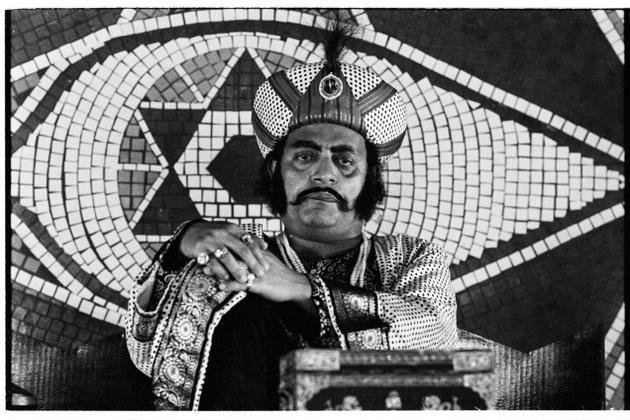 This is a page is from Ray's personal notebook, depicting how meticulous he was while designing the look for the characters of his 1980 film Hirak Rajar Deshe.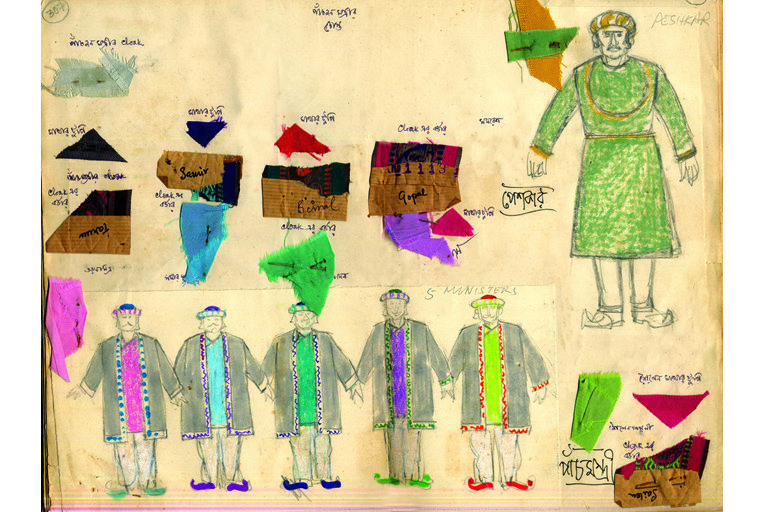 Ray also gave India its first detective series in the form of Feluda.
The Feluda series is our very own rendition of Sherlock, and probably the best of its genre the country has seen. Satyajit Ray's genius filmmaking techniques make the entire series a thrilling watch. Sonar Kella was India's first detective thriller.
Sonar Kella was Feluda's first outing in the desert of Rajasthan to track a 'Golden Fortress' that a young boy constantly sees in his dreams, is one of the most enjoyable detective mysteries you will ever see.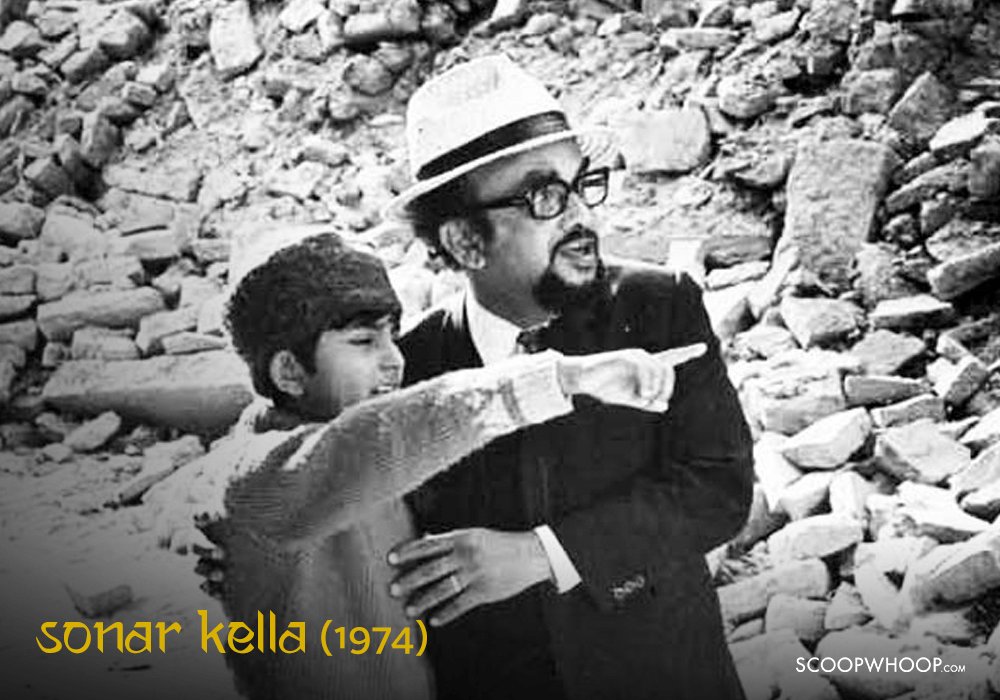 In the form of Apu, Satyajit Ray made the entire community root for an ordinary boy through the different stages of his life.
While a lot is said about the brilliance of Pather Panchali, let's not forget the other movies of the Apu trilogy. Apur Sansar is one of the greatest movies of Indian cinema history and can be seen as a pioneer of parallel cinema in India. Also, who can forget little Apu's love for his sister Durga and later for the young 16-year-old Sharmila Tagore in Apur Sansar?
While Bollywood is still struggling to come up with good movies about real-life incidents, Satyajit Ray managed to do it years ago.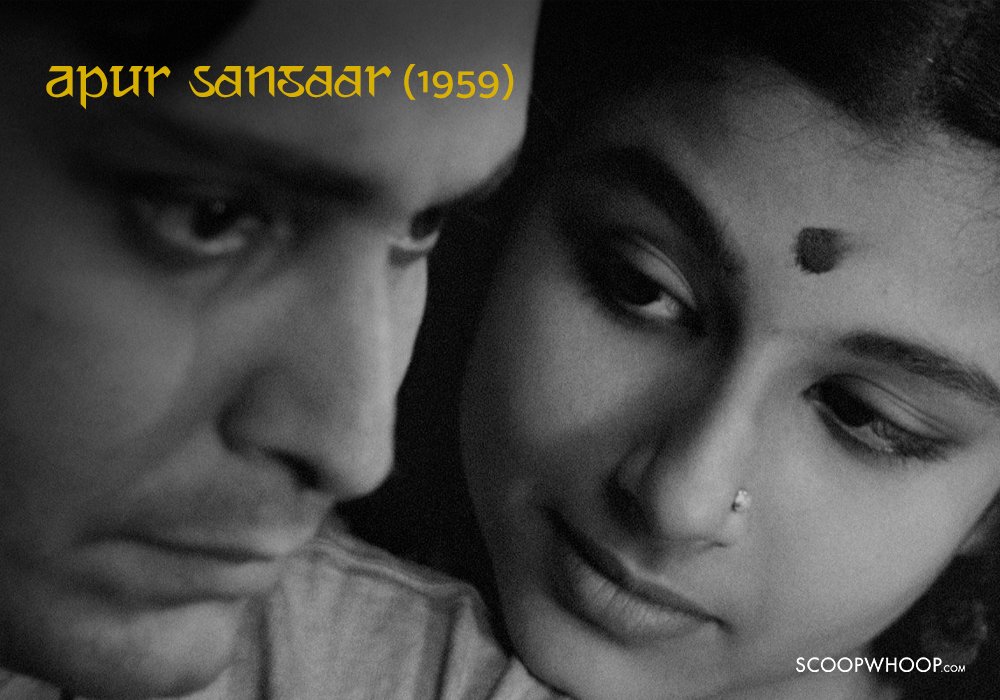 Starting from Teen Kanya in 1961, he composed the music for all his films.
Some of his original music was even used by Wes Anderson in his film The Darjeeling Limited.
The Great Bengal famine was one of the biggest disasters to have hit the country and Satyajit Ray captured the incident extremely well in Ashani Sanket.
Satyajit Ray had a great grasp at the ever-changing Bengali society and this can be clearly seen in Ashani Sanket. The film is a classic because it portrays the huge scale of the famine, which killed 5 million people in Bengal.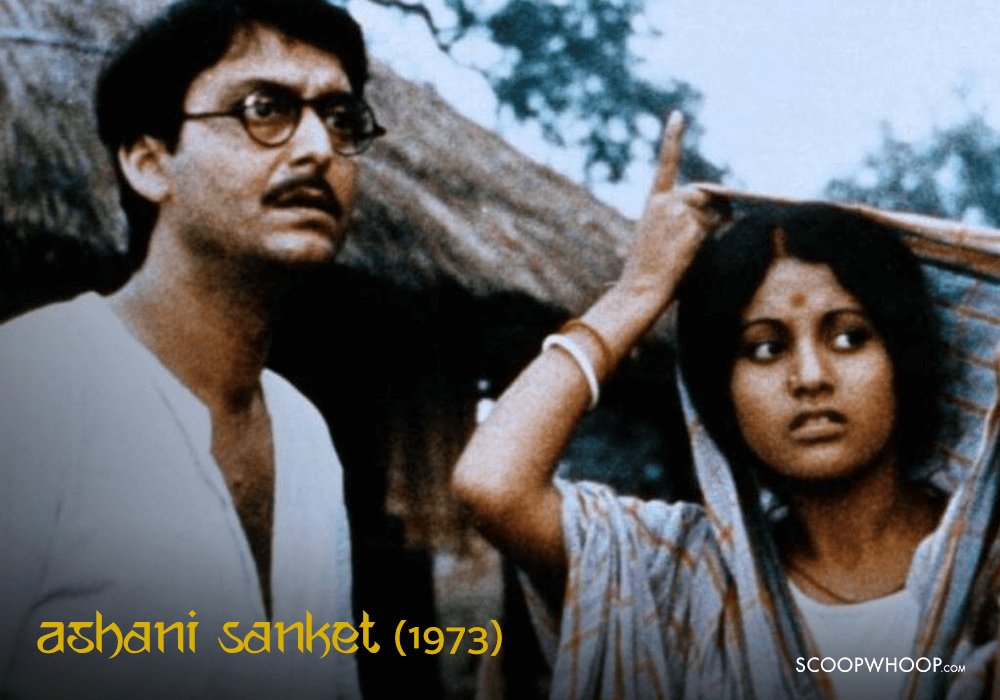 During a time when India was used to watching running-around-trees kind of romances, Ray had the courage to sensitively portray adultery and the problems in married life in the acclaimed Charulata.
Charulata was a movie about adultery and it take came out at a time when it was a taboo topic in the society. To a Bengali, Charulata needs no introduction. It was a film way ahead of its time, talking about adultery, loneliness in the simplest way. A bored housewife begins to feel attracted to her mentor, who is also the cousin of her husband.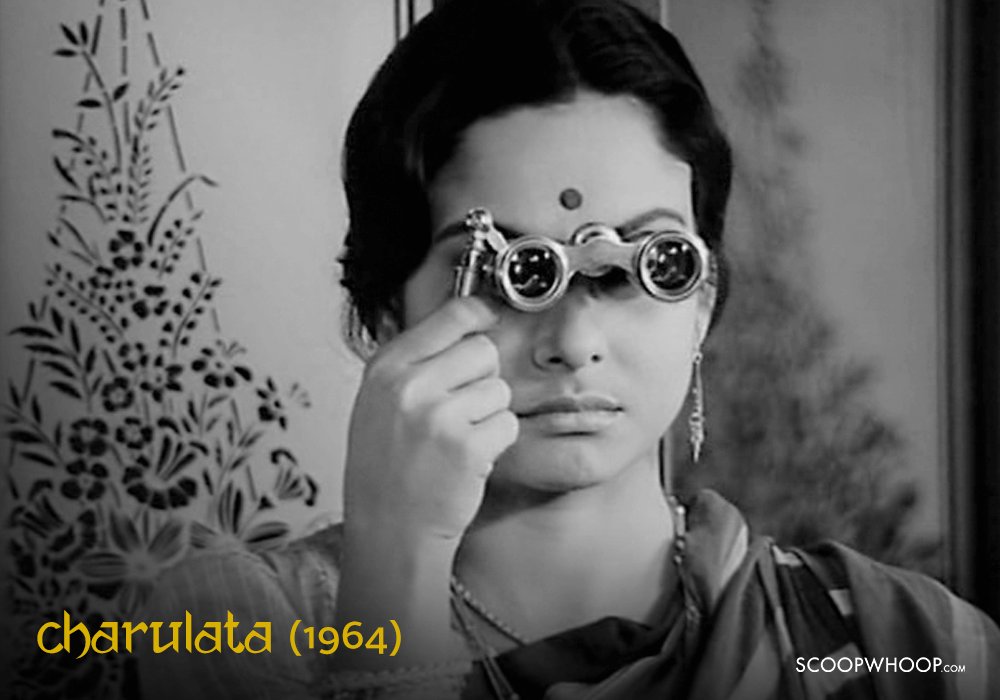 Feudalism is a topic that is often brushed under the carpet. That's why it becomes important to highlight a film that deals with the repercussions of the feudal system – Jalsaghar.
Jalsaghar is a brilliant commentary on the zamindari system that was quite prevalent in West Bengal. Several critics called it one of Ray's most exquisite films. It follows the story of a zamindar trying to uphold the family's prestige despite facing economic adversity.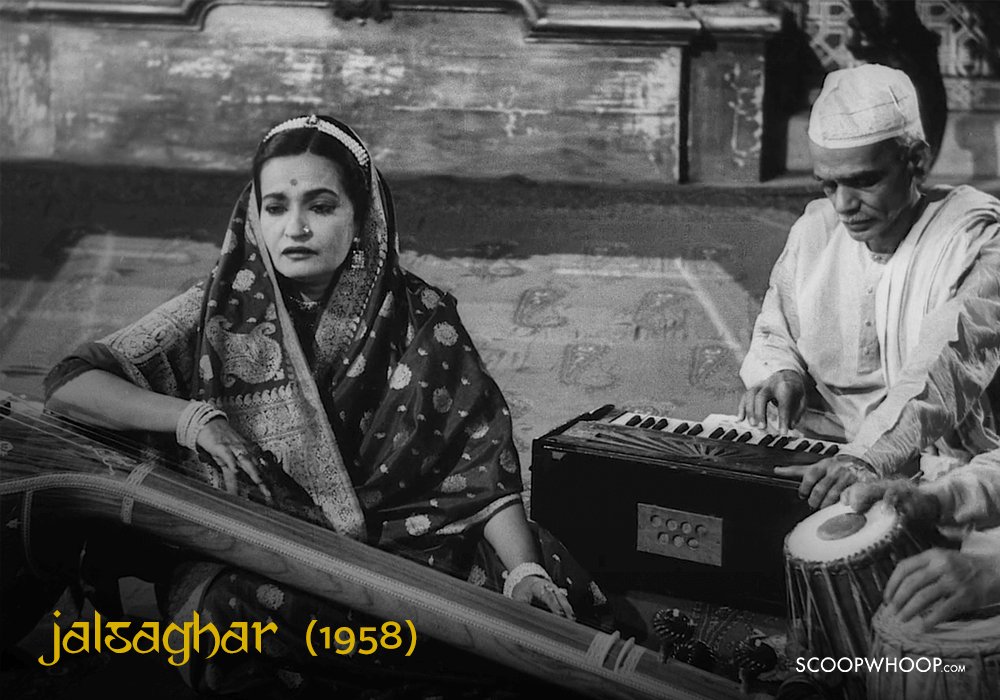 When it comes to preserving films there is a danger in this era because now a film's success is defined by its box-office takings, a standard which culturally trivialises film. This is where Satyajit Ray made his mark.
Some movies, over time have etched themselves in memories of many people as classics. These films cannot be forgotten and constantly remind me, and I am sure, many others of the beauty of film-making.
We know that any single article cannot completely encapsulate the beauty of Bengali cinema but let's be sure of one thing – the Bengali film industry has always been way ahead of its time and Bollywood has a lot to learn from them.
Satyajit Ray will indeed go down in history as one of the artistes who changed the cultural landscape of India.