2017 has been the year for films from the small town for Bollywood. And if it has been the year of the middle-class family from small towns, then Seema Pahwa can without any doubt be hailed as Bollywood's mother for 2017. Best remembered for her role as Badki in Hum Log, Seema Pahwa has finally got some much-needed attention and applause. The new-age mom from a small town, Seema has captured everyone's imagination with two back-to-back successes in Bareilly Ki Barfi and Shubh Mangal Savdhan.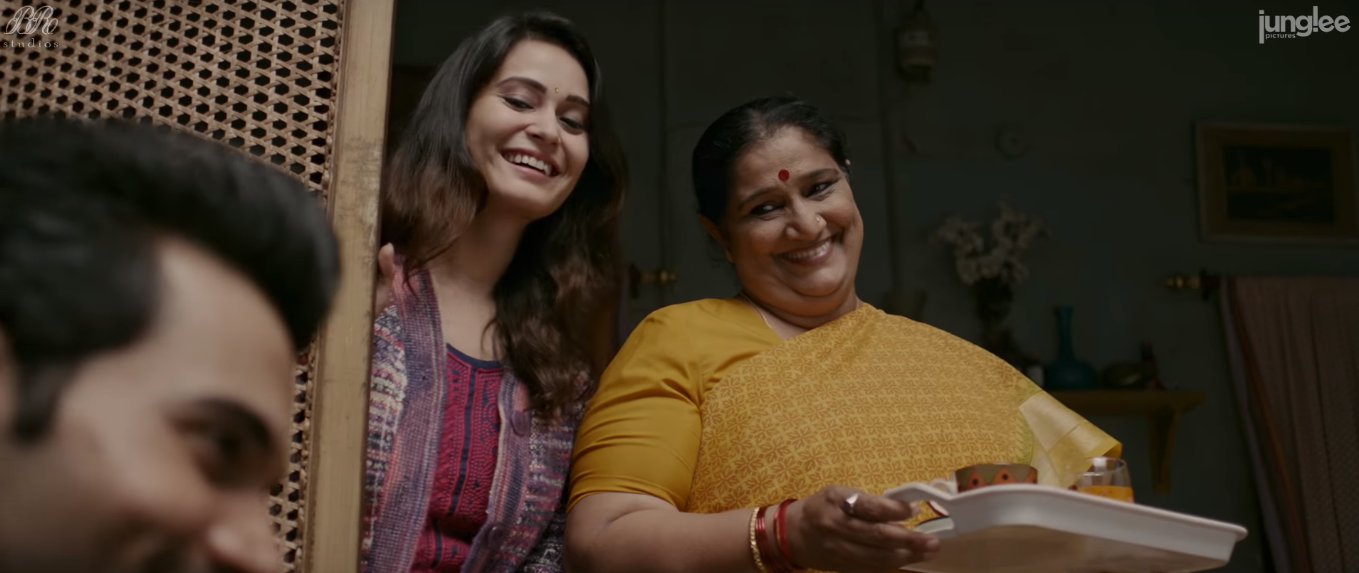 Despite playing supposedly the same character, that of a mother in every film, the fact that she renders such diversity in each role, speaks of her enormous talent. For an industry that is so enamoured by its 'stars', it is a pleasant surprise to see these character actors stand out and leave a mark on the audience. It almost feels like justice when actors like Seema Pahwa get their due, even if it's a little too late. Better late than never, right?
Seema recently chose to sit down for an interview with CNN News18's Rajeev Masand and honestly it is a breath of fresh air. She is candid, opinionated and quick to explore the very problems plaguing the industry and what she wants from the job. 
Asked about how she differentiates her characters of a 'mother' in all her recent films, the actor said this.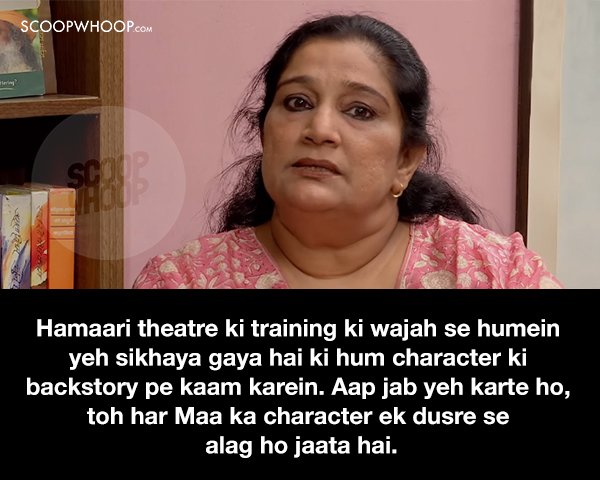 She also spoke about the need to walk on thin ice, when you bounce your own ideas on the character, on the director and the writer.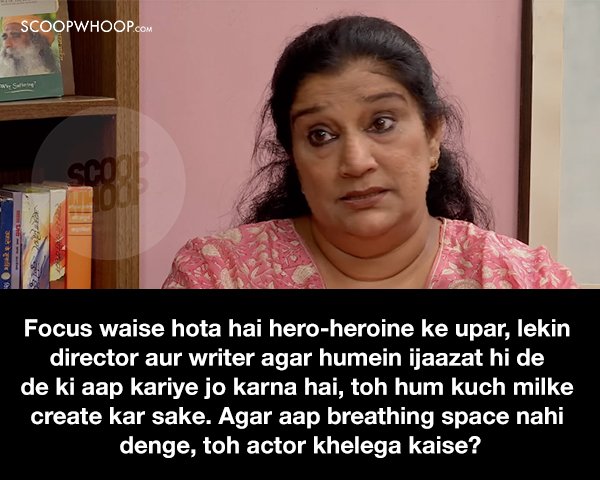 When asked who did she see as actors getting into it for the right reasons, Pahwa sang praises for recent collaborators like Bhumi Pednekar, Ayushmann Khurrana and Kriti Sanon.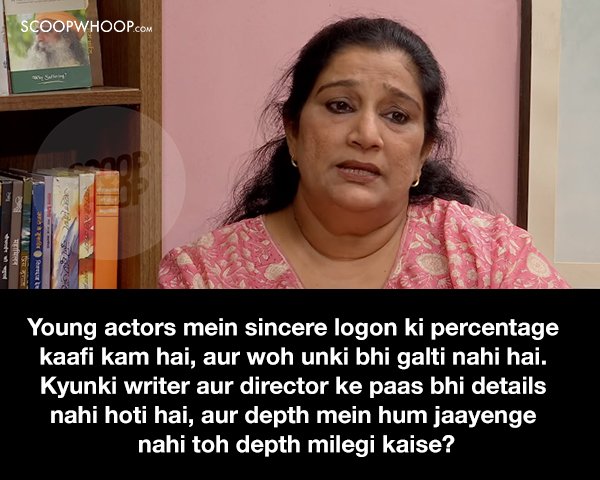 Do the roles for the middle-aged dry up after a point? And does that make her sad?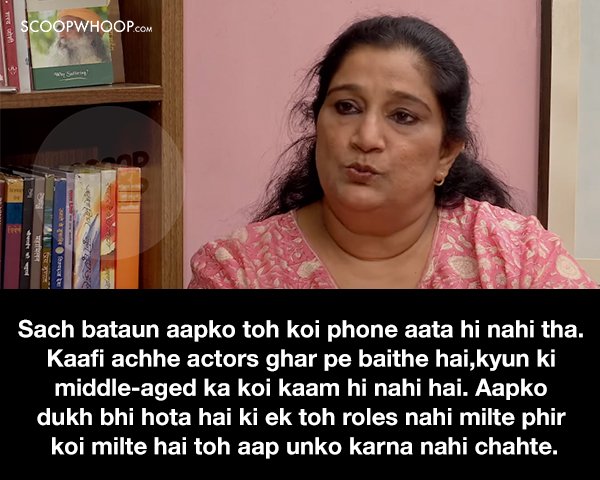 Is she excited about a new dawn in mainstream Bollywood after the success of both Bareilly Ki Barfi and Shubh Mangal Savdhan?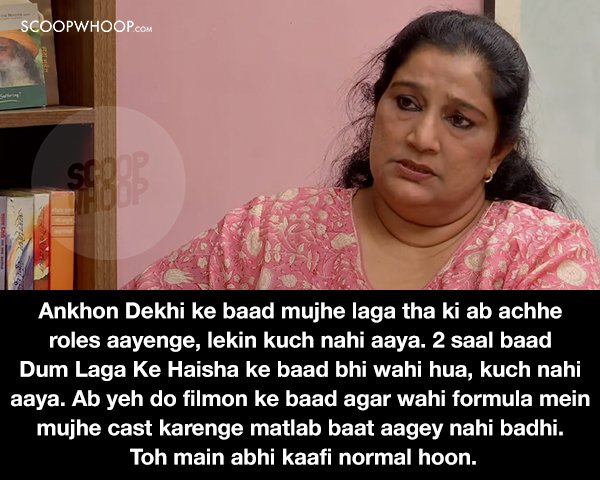 Watch the whole interview here, where she even shares anecdotes about how she invariably ends up feeding everyone on the movie set with a kitchen. 
Kudos Seema Pahwa! We hope to see you in many more movies, with equally interesting characters.