In the midst of the highly talked about IPL auction today, came this comment from Virender Sehwag for his boss Preity Zinta. 
Am I the only one who thinks this is slightly problematic?
Preity Zinta has been bidding nonstop for the players for her Kings XI Punjab team. And while that has got Twitter in splits, this tweet from Sehwag is especially problematic because it makes Preity's job look frivolous. 
Why don't we hear similar jokes about SRK or any other IPL owner?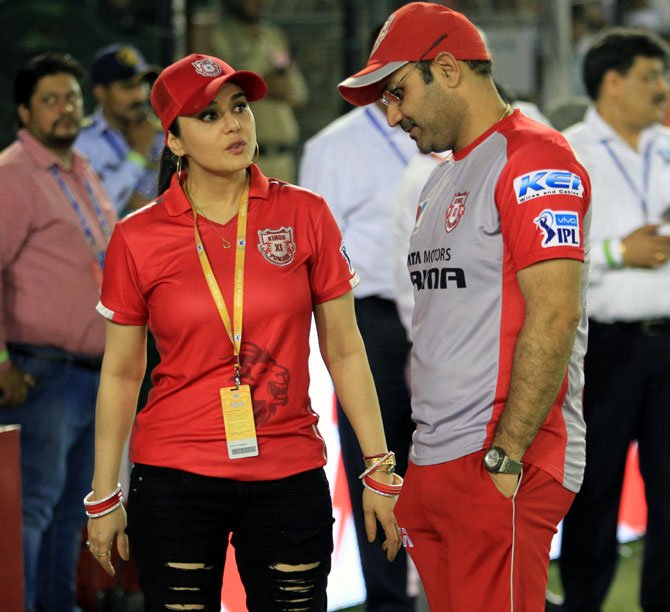 What is sadder is that it opened floodgates for other mean tweets. This just goes to show how celebs can truly set a precedent- even if it is a precedent for childish attacks on other celebs.
Some Twitter users did see the problem in Sehwag's tweet– if not for the misogyny, then the fact that it is never a good idea to troll your boss when you're sitting right next to her.
Preity Zinta did take Sehwag's joke with a pinch of salt and tweeted this.
Last we heard, this was an IPL auction. The whole premise of an auction is to bid. Preity Zinta is bidding. She knows the game. While Virender and Preity may share a rapport and it could be an inside joke, but as a public figure he needs to do better.