American singer and actress Selena Gomez on Thursday revealed that she has undergone a kidney transplant in her latest treatment for lupus. 
The 25-year-old pop star, who was diagnosed with the disease two years ago, took to Instagram to thank the team of doctors and her best friend Francia Raisa for donating her kidney.
Raisa is a television actress, best known for roles in the ABC series The Secret Life of the American Teenager and the cheerleader comedy film Bring It On: All or Nothing.
Besides showing post-operative scars across her abdomen in a series of post, Gomez also shared a picture with Raisa where both could be seen holding each other's hand from the adjoining hospital beds. 
Selena also acknowledged her fans who have been wondering why she has done little publicly to promote her recently released several singles including the New Wave-ish "Bad Liar." 
Here are the photos she posted: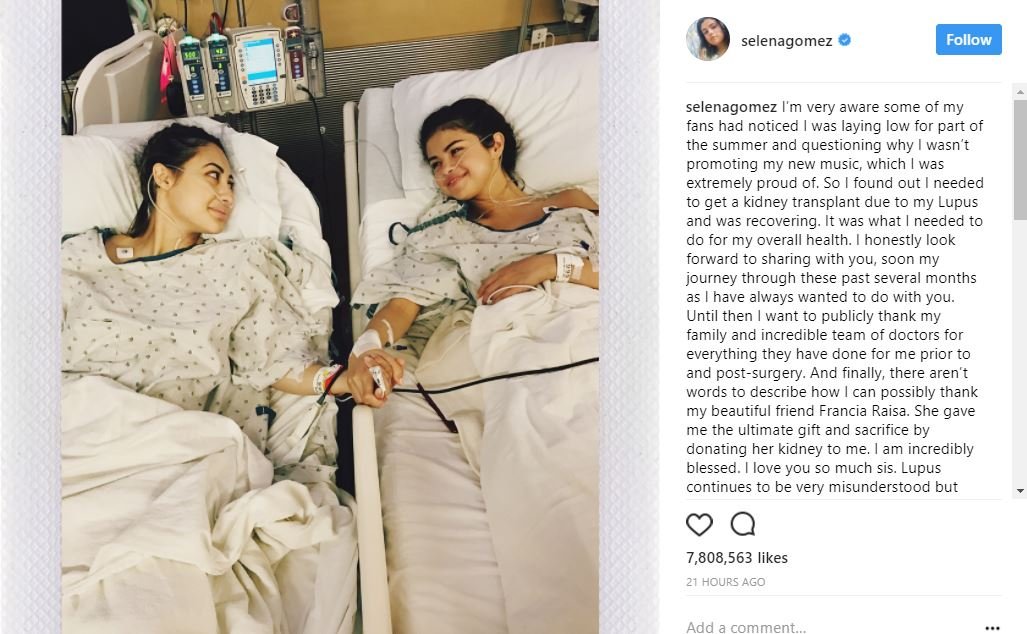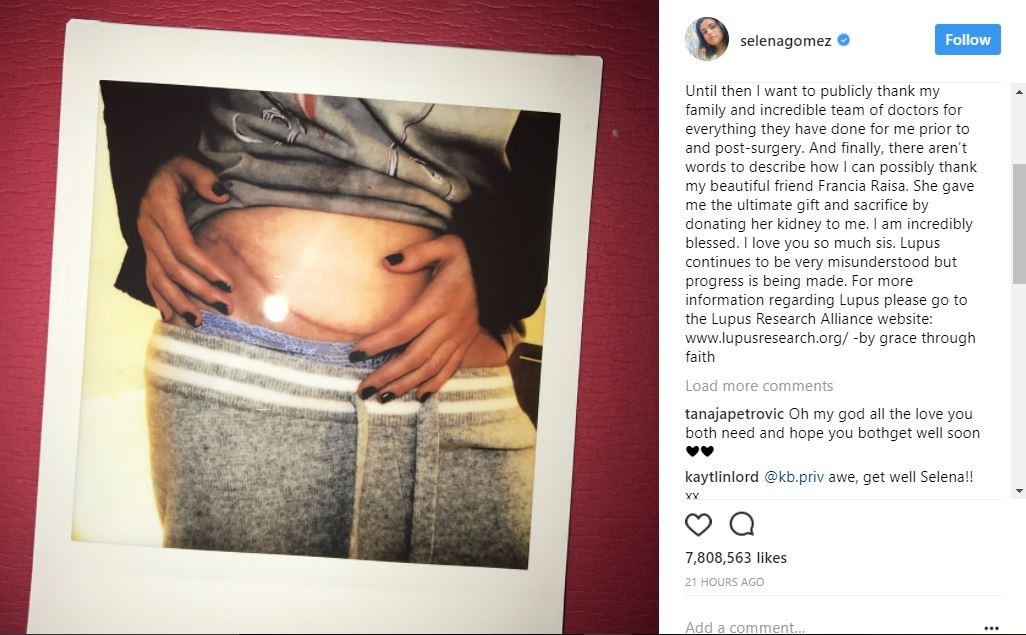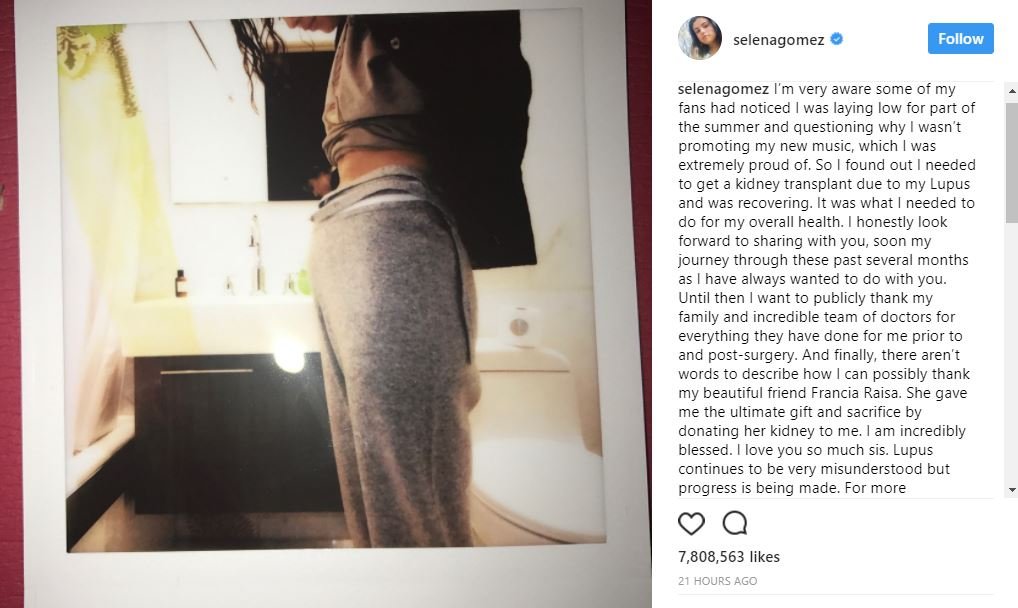 In 2015, she had revealed about the auto-immune disease after which she underwent chemotherapy.
The announcement followed two career breaks and a canceled tour.
Last year too, Selena cut short a world tour, saying she needed time to handle the effects of lupus including anxiety, panic attacks and depression.
Several other celebrities who have suffered the illness include Toni Braxton, Kelle Bryan and the late Michael Jackson.
Gomez on Instagram said the disease is often 'misunderstood' and encouraged fans to visit the website of the Lupus Research Alliance.
(Feature Image Source: Instagram)