Post their much-talked about wedding and baby Misha's birth, the aww-dorable couple, Shahid and Mira Kapoor have finally raised the curtains on their blooming love while making their first ever appearance together on television with Koffee With Karan Season 5.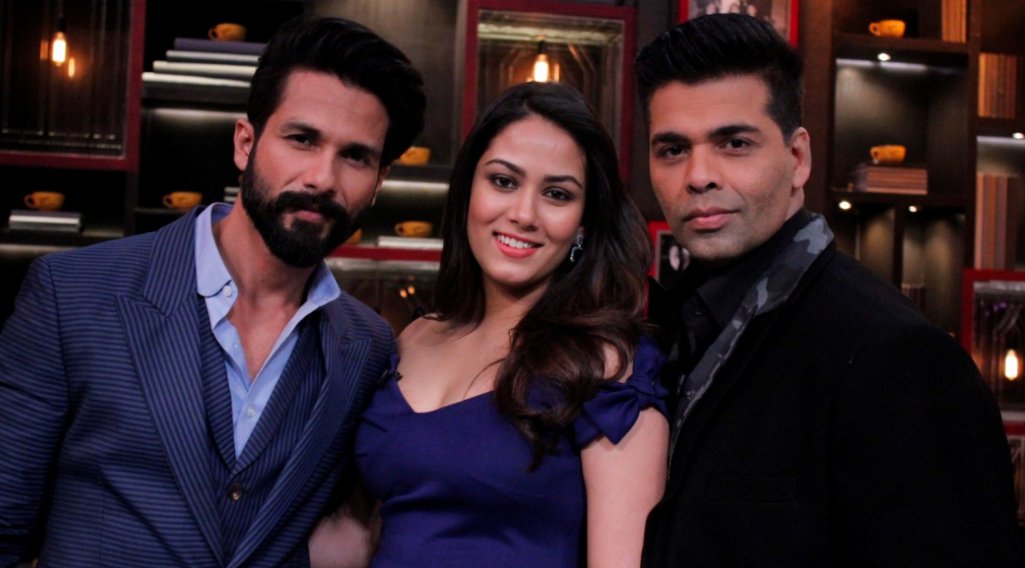 While Shahid Kapoor was seen gracing the couch for the fifth time, it was his first television appearance with his better half, Mira. We just couldn't take our eyes off from this one as the episode was nothing less than a romantic affair up for display. With a few flattering moments and some hilarious revelations about each other, the couple made the show worth watching.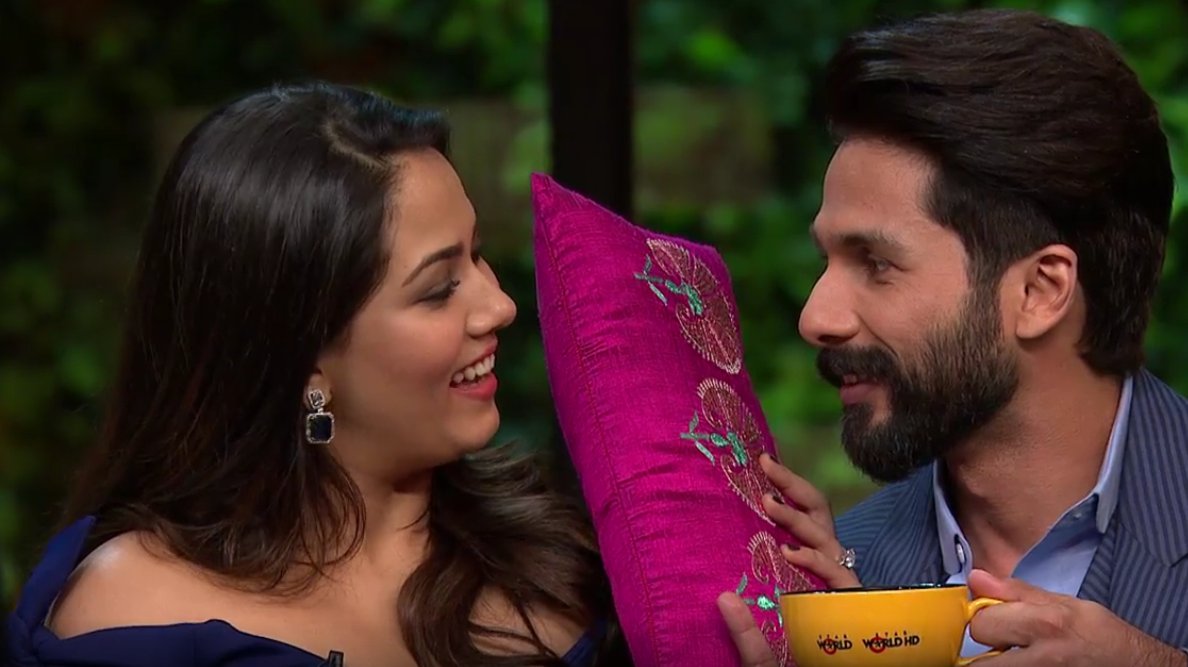 The love-birds not only tried their best to convince us that marriages are made in heaven but also at one point made Karan Johar feel the lack of being in love. Here are some highlights from the episode that truly proves that Shahid and Mira Kapoor are truly made for each other.
1) It was an arranged marriage but wasn't like 'Vivah' at all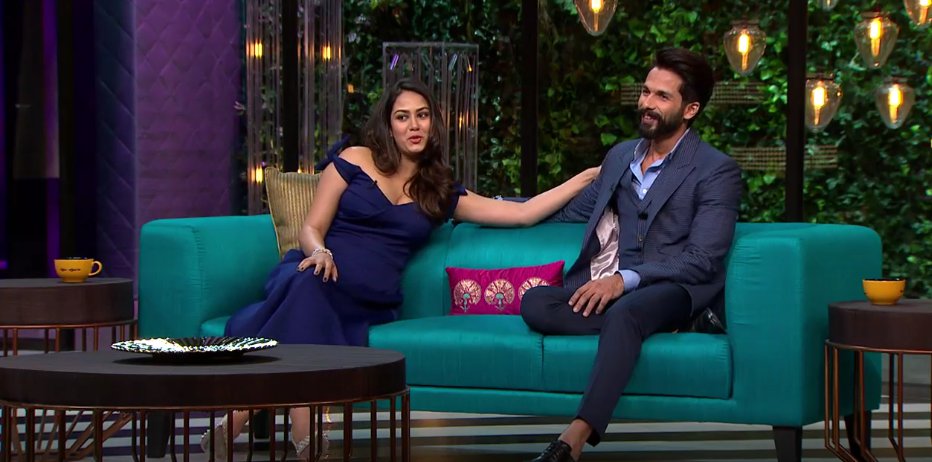 We all know how these two met each other but hearing about it from the couple was all we were looking forward to. Even as their love story doesn't sound anything less than a fairy tale, it was quite surprising to know that Shahid never proposed Mira before their marriage. Being single for about 4 years, Shahid started discovering himself in terms of likes and dislikes. It was then when he started feeling alone and was 'craving' to be with someone but surely not from the film industry. Mira was just 21 and had no clue that Shahid's folks had come at a family friend's house over lunch to see her. Both Shahid and Mira talked non-stop for 7 hours when they met each other for the first time in Delhi at a friend's farmhouse in Chattarpur. While Shahid liked her ever since their first meeting, Mira took almost 6 months to say 'Yes' to Shahid. 
2) 'I am head over heels in love with Shahid', says Mira Kapoor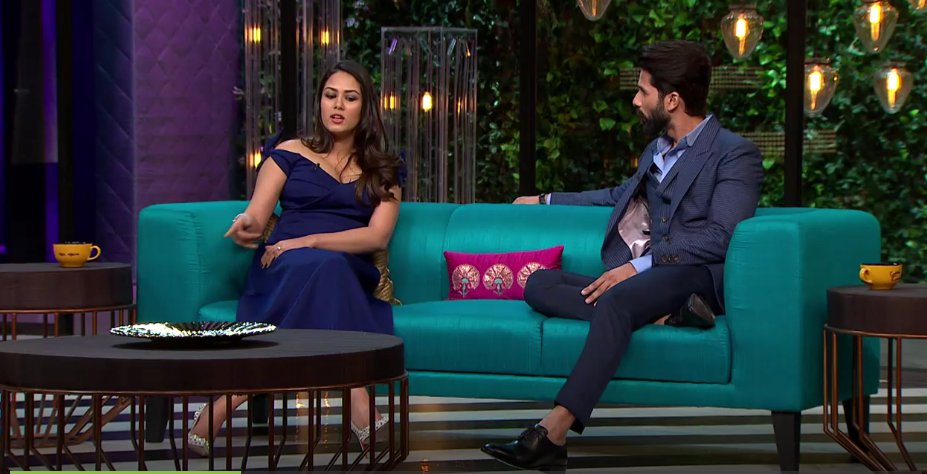 Shahid got really close to Mira after her pregnancy. While Mira believes that pregnancy is the time when I and You becomes We and Us in every form, Shahid feels that he is a great supporter of arranged marriage as there are no expectations from the partner and the process of falling in love happens later. It took a few months for Shahid and Mira to understand each other as they started with blank slates. Eventually there came a point when Mira felt she couldn't live even a single day without Shahid during her pregnancy. 
3) Ghost's from the past.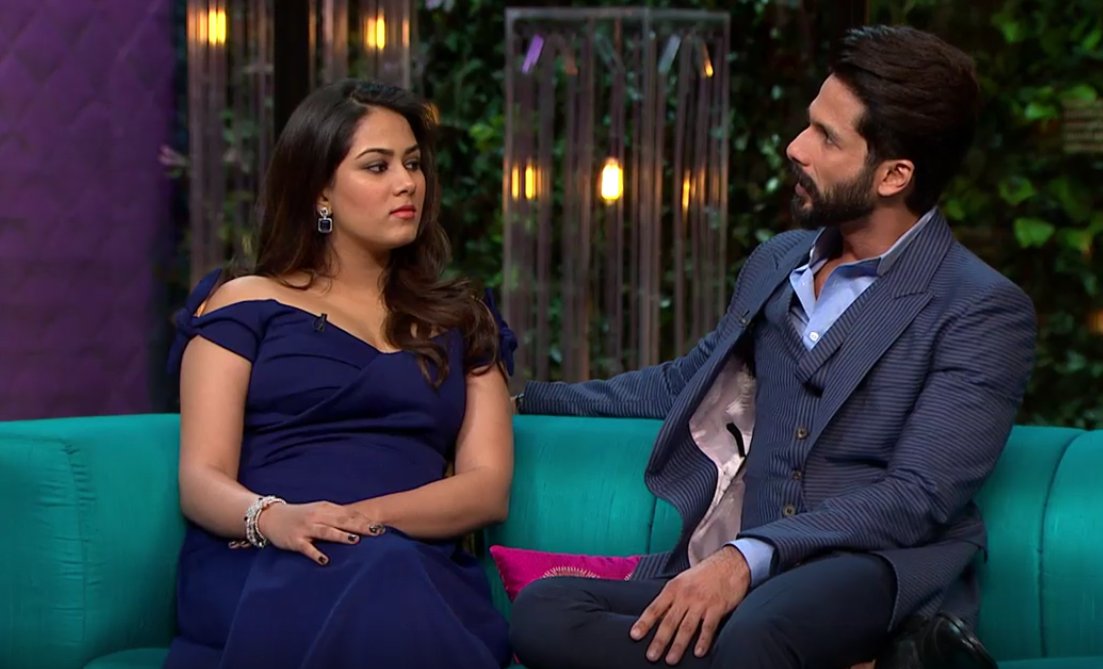 Even though he had been in a couple of long-term relationships in the past, Mira doesn't feel that Shahid has ever carried a baggage of his previous relationships. While Mira claimed that both of them talk and know everything about each other, Shahid in partial denial said that he is still learning about her boyfriends. The couple also said that they invited a few ex-girlfriends of Shahid for their wedding but they didn't turn up.
4) Peek-A-Boo in Shahid & Mira's married life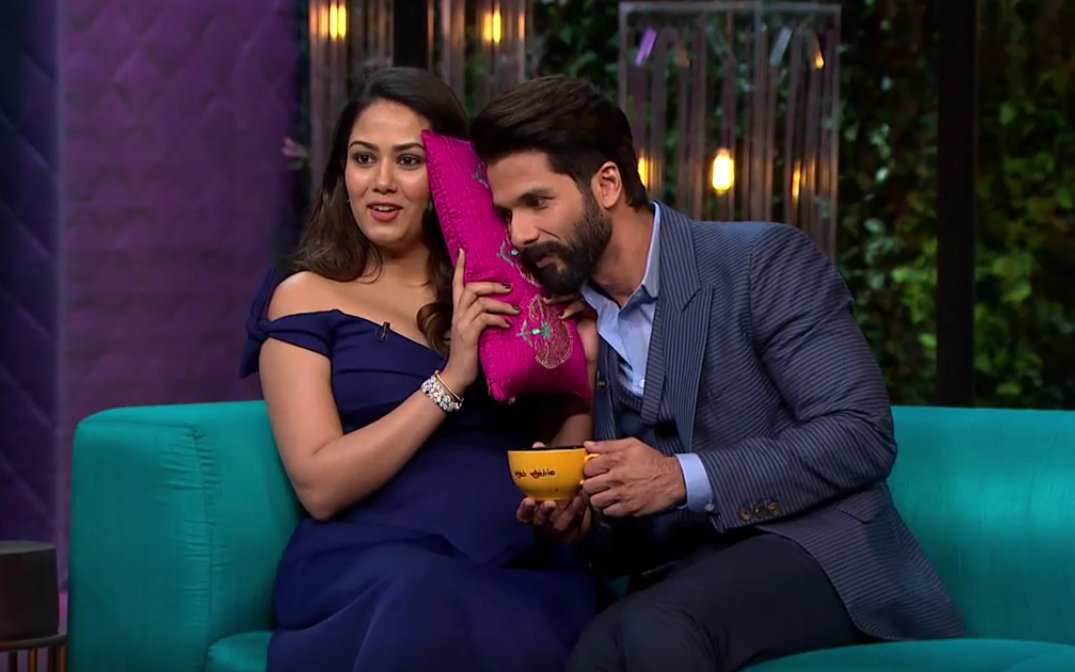 While Mira says I Love You to Shahid every night before sleeping, Shahid has some corny names like 'Jaan' and 'Baby' for calling Mira affectionately. During Mira's pregnancy, Shahid used to get gifts for Mira as she couldn't go out. Admitting about Shahid's more than admirable kissing skills, the couple also confessed about making out in a car.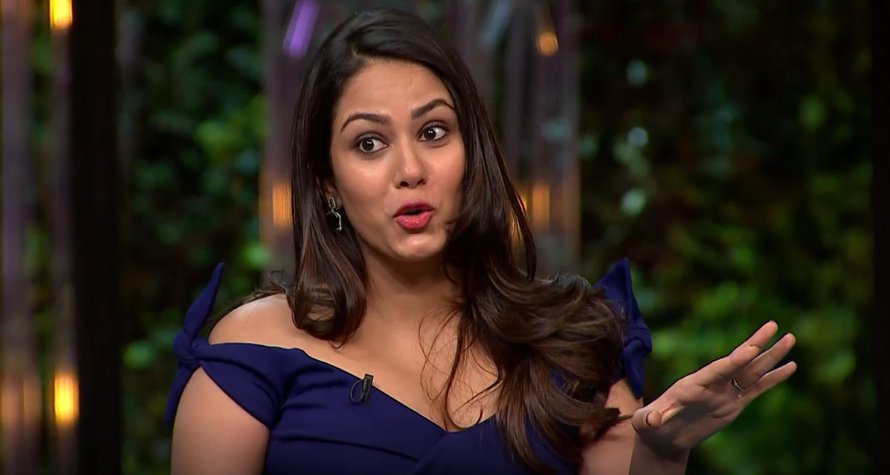 Sounds too rosy, just as a Bollywood film. Isn't it? But wait. Who knew Shahid is also a loud burper, light snorer? Shahid may have earned a brownie point as he has quit smoking after marrying Mira but his place in her good books seems difficuly as his excessive and loud burping skills irks her the most. While Shahid went on to reveal about Mira's habit of taking 3 blankets at night, Mira gave it back by opening up about his soft snores. 
Shahid and Mira are equally obsessed with mirrors, both are poles apart when it comes to food. Shahid was also seen whining about how Mira who's an English literature graduate, makes him feel under educated and under qualified.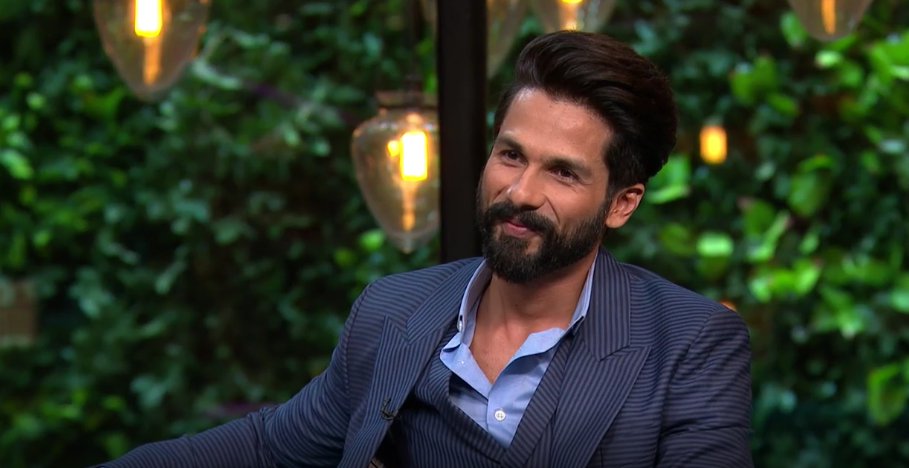 While the pillow talk turned out to be most fun part of the show having all the deep secrets out, the rapid fire round ended up being 'Thanda' with Shahid Kapoor easily sweeping away the gift hamper. Bringing out the child in them, the Koffee Quiz saw Mira effortlessly coming out as a winner.