Ishaan Khatter just made his debut on Koffee with Karan with his older brother, Shahid Kapoor. It was really interesting to watch the dynamics between the two brothers.
And like all older-younger sibling relationship goes, this one was no different. Shahid is definitely the sweet yet protective older one who made sure to keep a check on everything Ishaan says. But since it was Ishaan's first time on the show, we would have loved to hear him talk.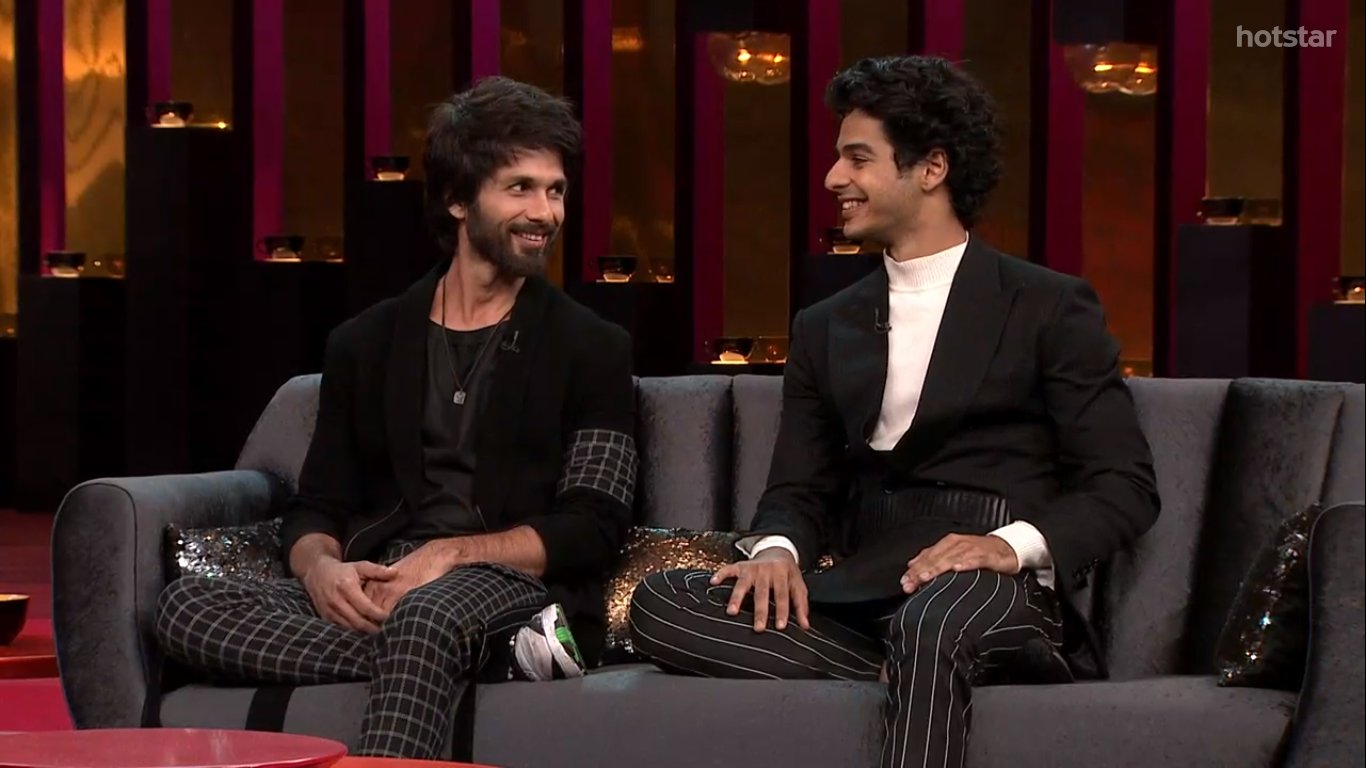 It's natural to feel that Shahid comes from a good place but as all younger siblings know, the older ones can definitely steal our thunder.
Here are some moments from the episode that show that made us realise that Shahid is the typical older bro.
1. Shahid was very clear about how proud he is of his younger brother and sounded a bit offended when Karan Johar confirmed the same. Don't let that grin fool you.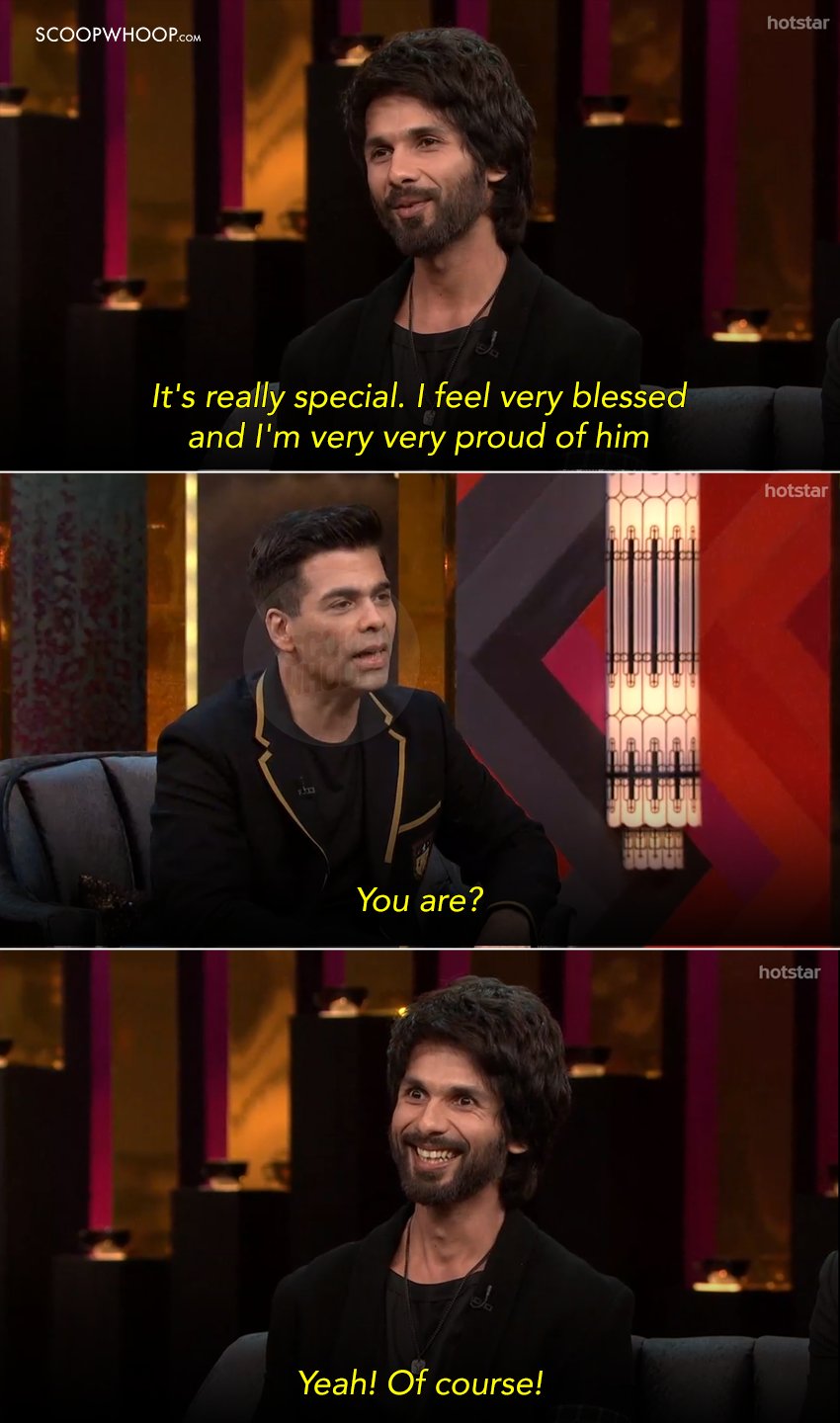 2. Shahid has been very vocal towards how much he likes being a father and his paternal instinct isn't limited to just his children.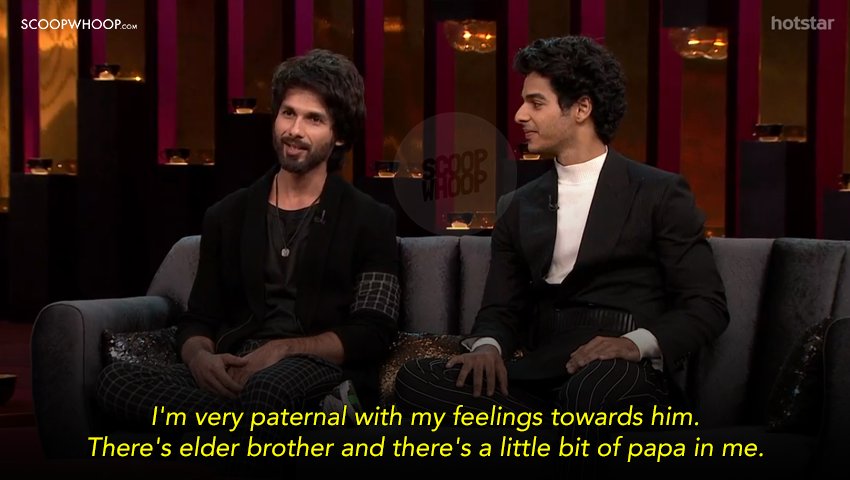 3. And he definitely wants to Ishaan to follow in his footsteps.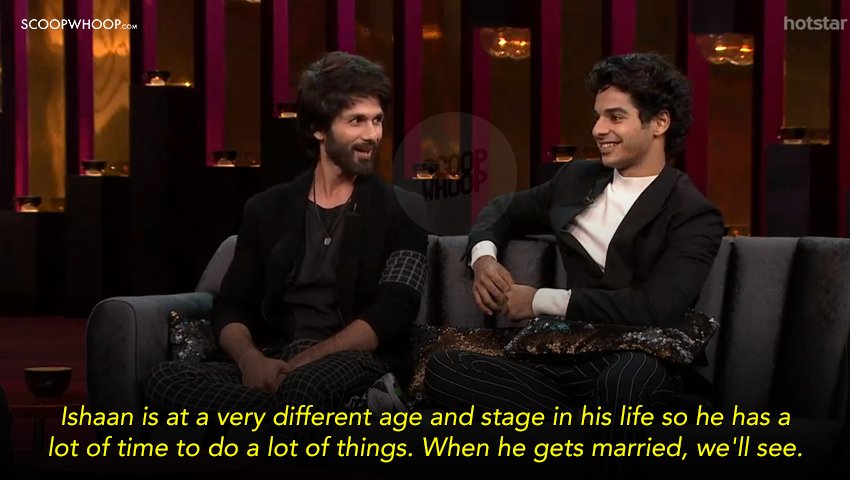 4. He makes sure to not let Karan corner his younger bro but we would have loved to know what Ishaan had to say about this 'conjecture'.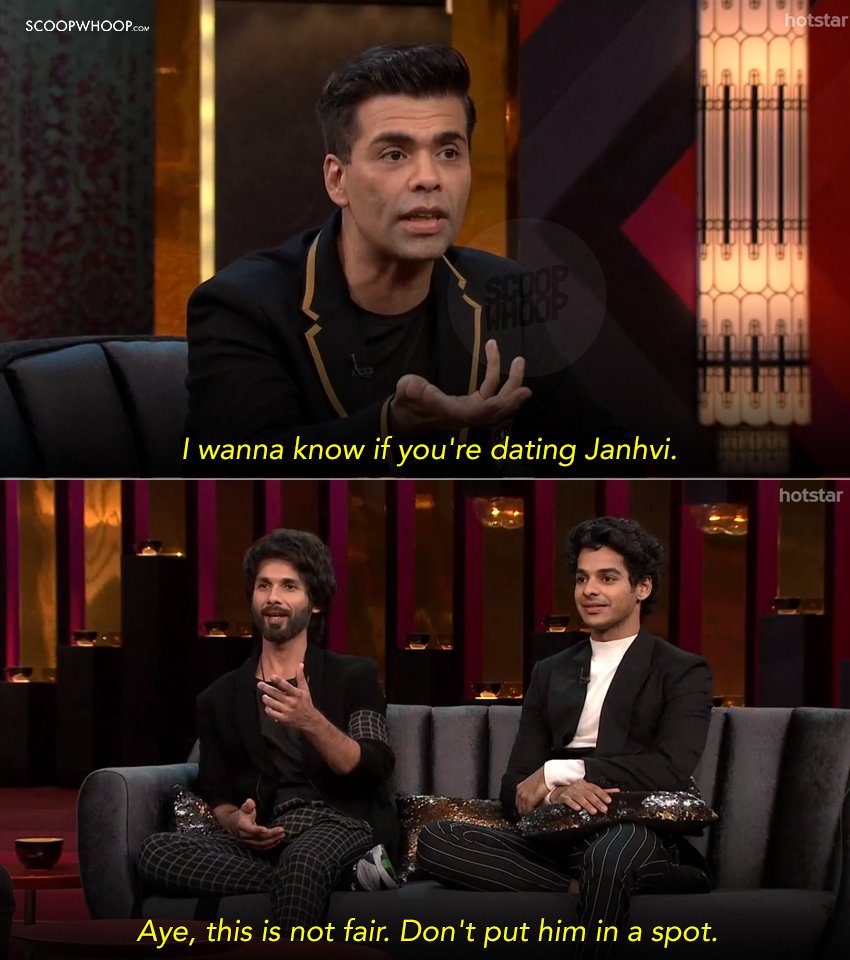 5. And when Karan asks Ishaan again if the rumour is true, he finally talks but Shahid tells him he needs to know better. So typical!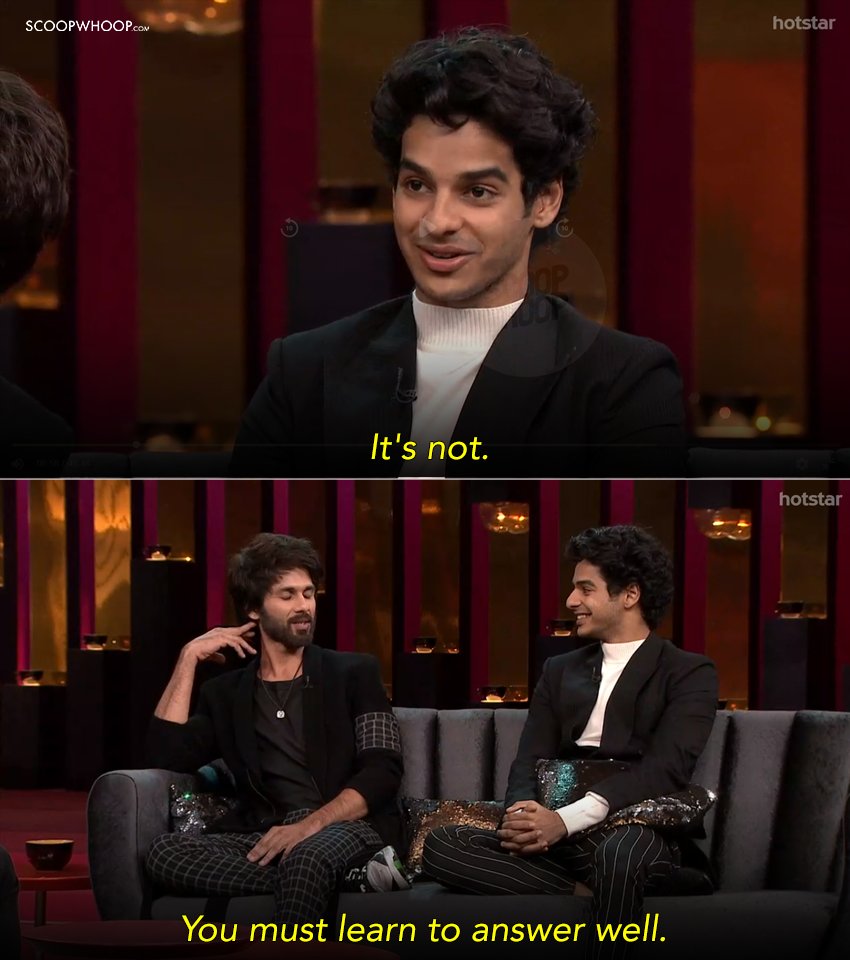 6. Karan also notices the pattern and taunts Ishaan on not opening up and as soon as he does, Shahid dives in again.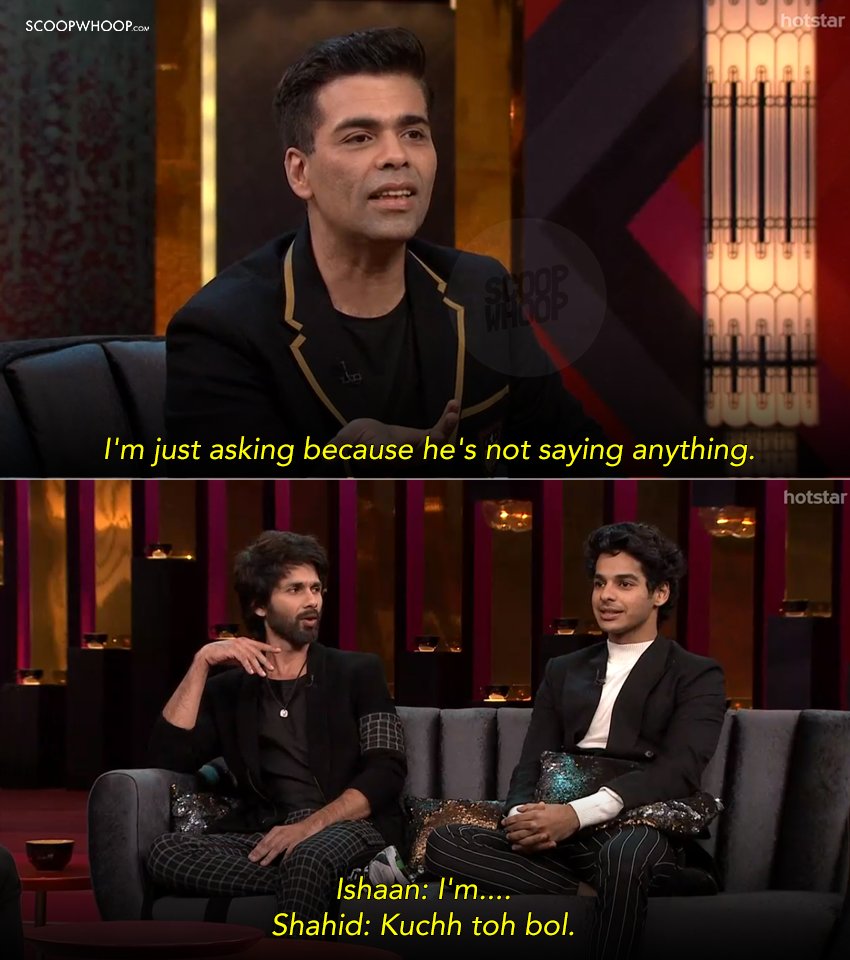 7. Karan's attempt to shift the focus to Ishaan's professional life is also welcomed by Shahid and not Ishaan.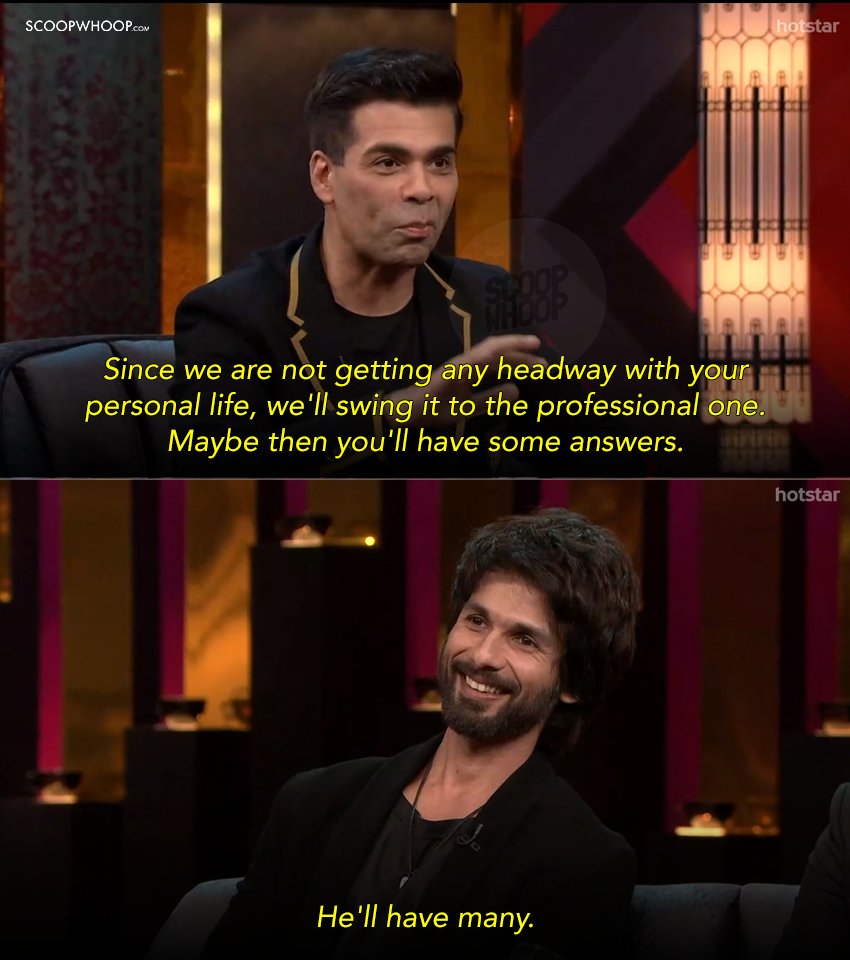 8. He also gets evidently annoyed when Arjun Kapoor makes a comment about Ishaan.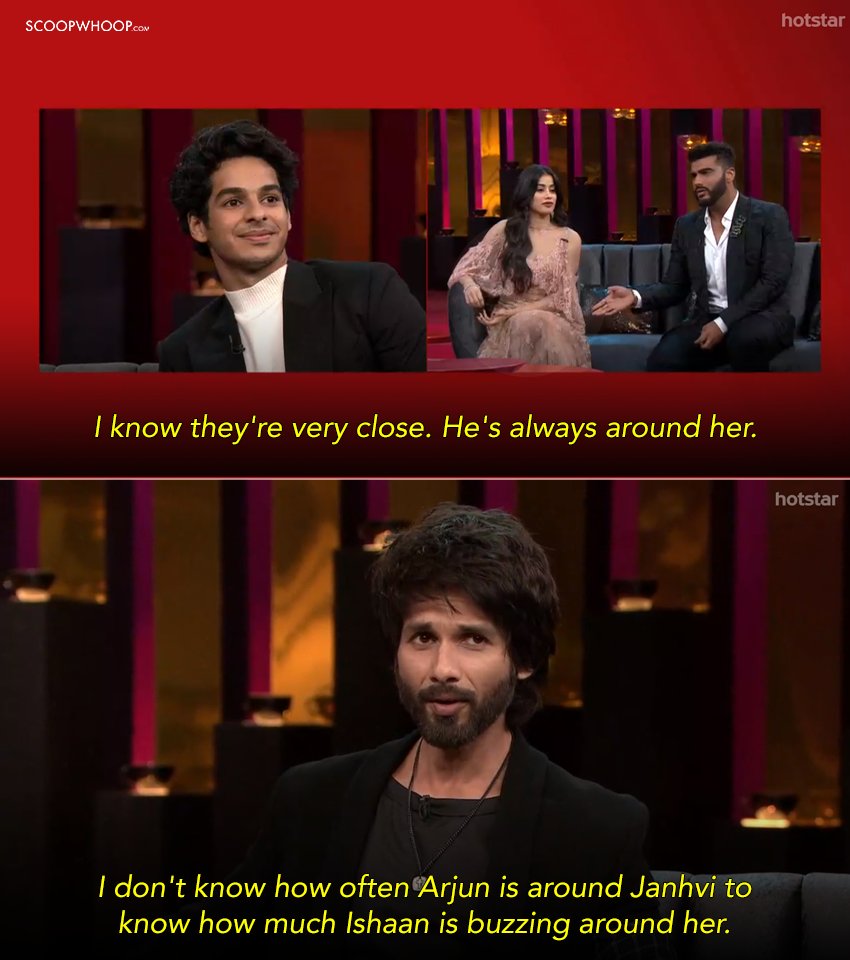 9. He also feels the need to address Janhvi and let her know that Ishaan's behaviour is a pattern.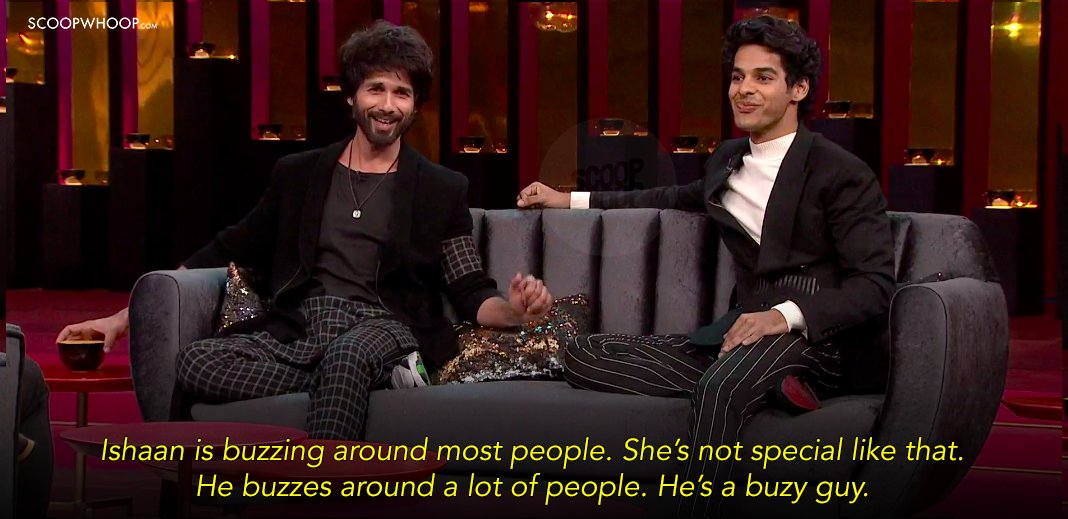 10. Ishaan's rapid fire round was more like Shahid's rapid fire round number two.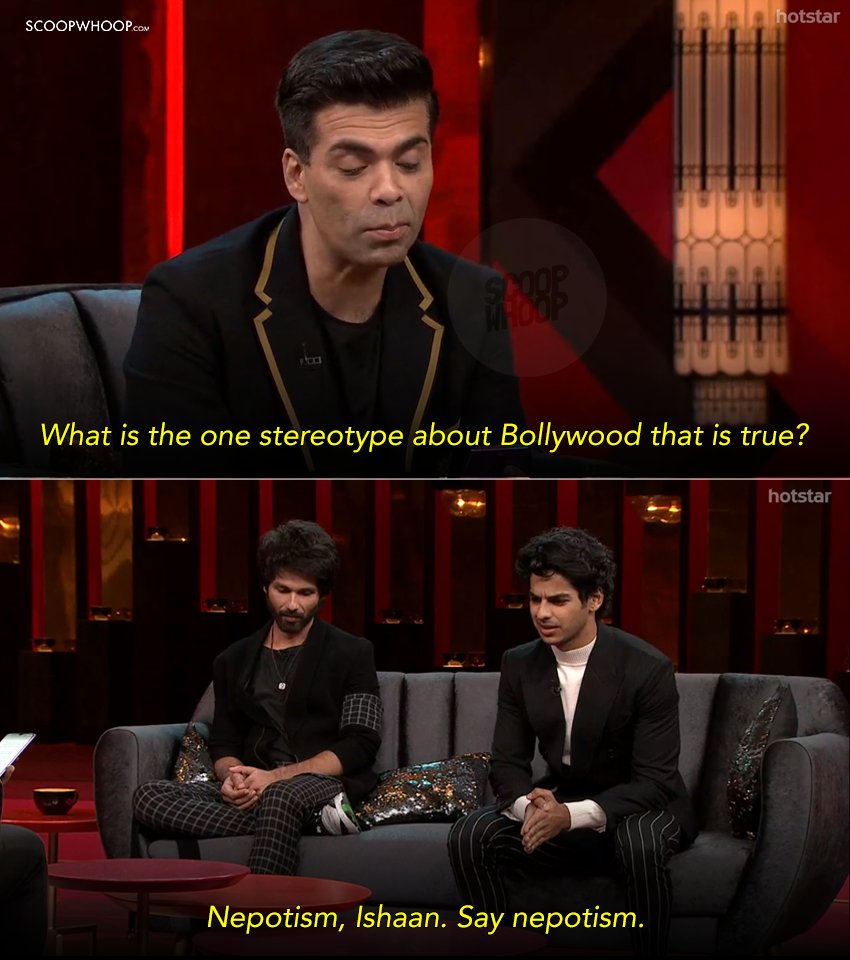 11. Even when Karan asks him a question about Janhvi that clearly Ishaan would have more insight on, Shahid couldn't help but insert himself in the conversation.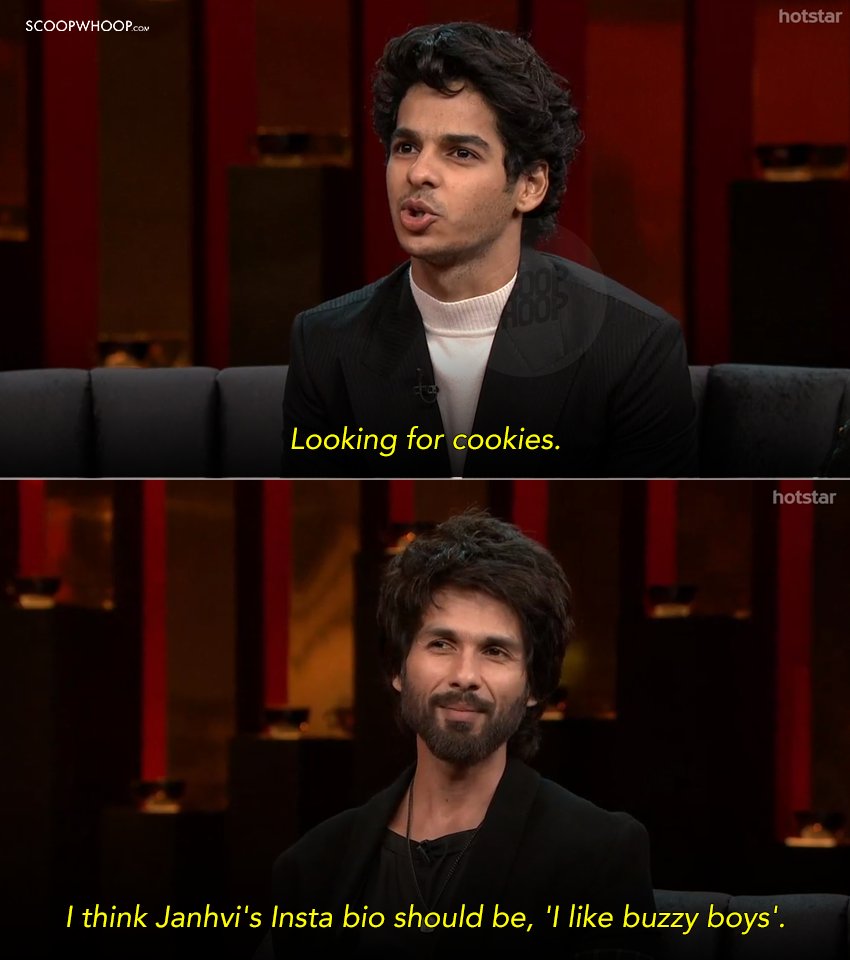 12. When Karan asks Ishaan what would he do if he was trapped in an elevator with Shahid's ex, Ishaan tries to answer before Shahid jumps in.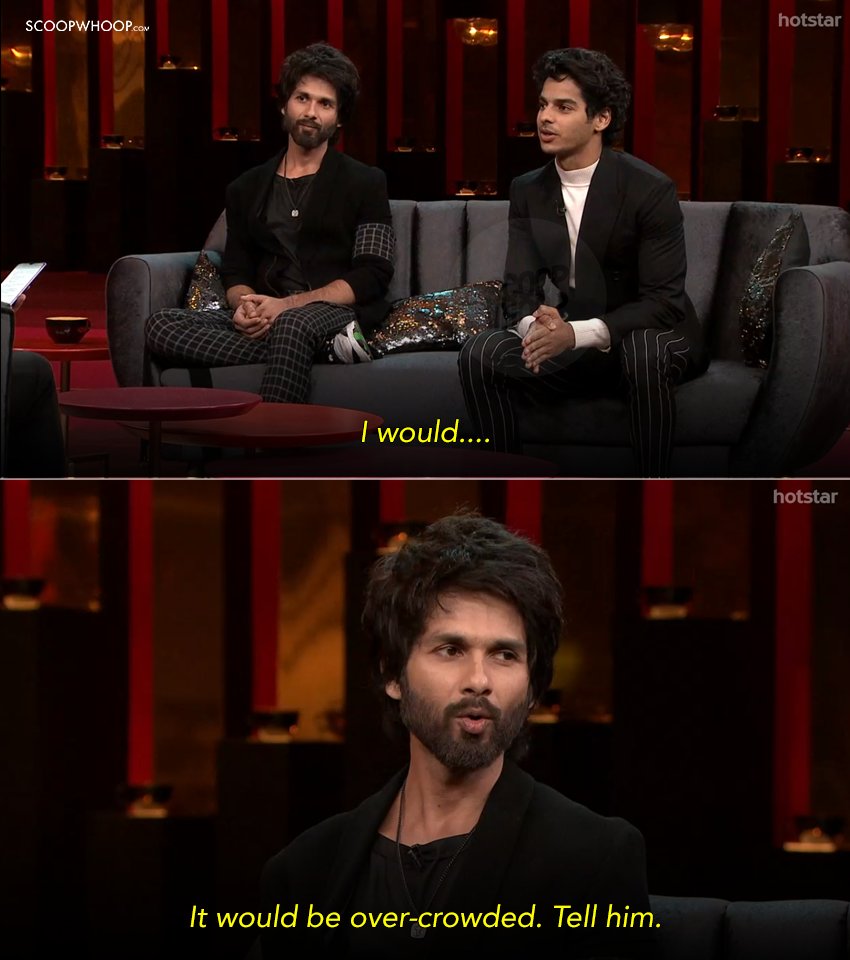 13. It's like Shahid just doesn't want Ishaan to have any opinion. Ishaan didn't seem alien to the concept.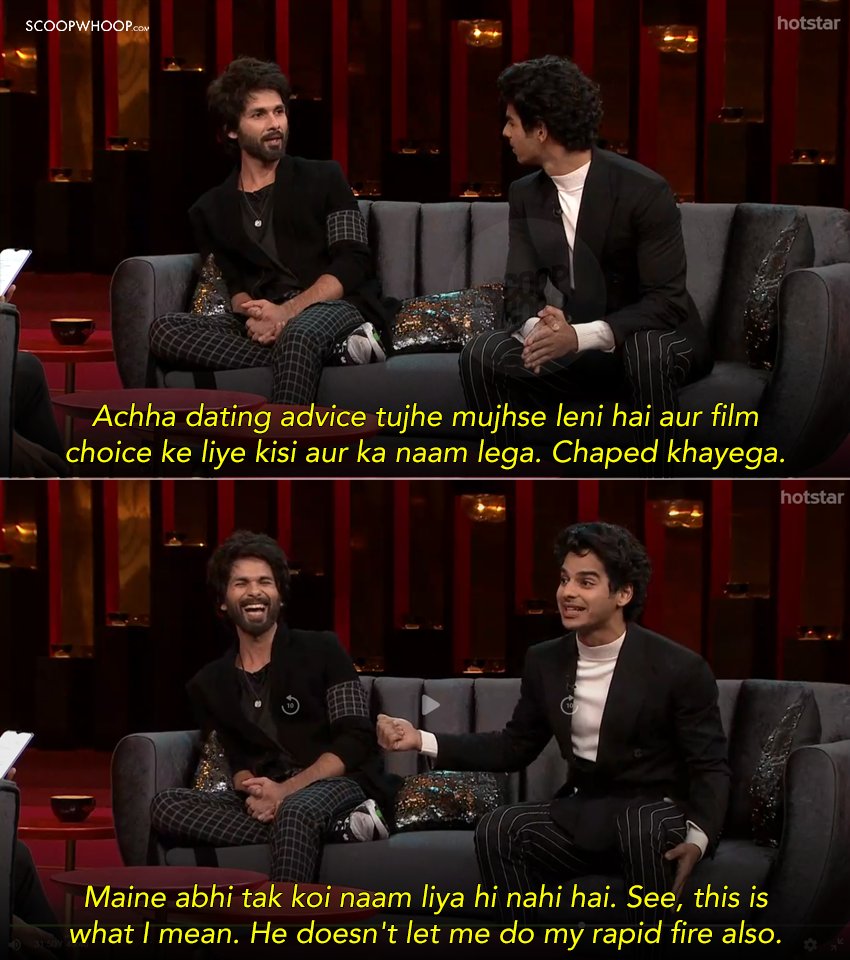 14. Because like brother, like brother nahi hua toh kya hua!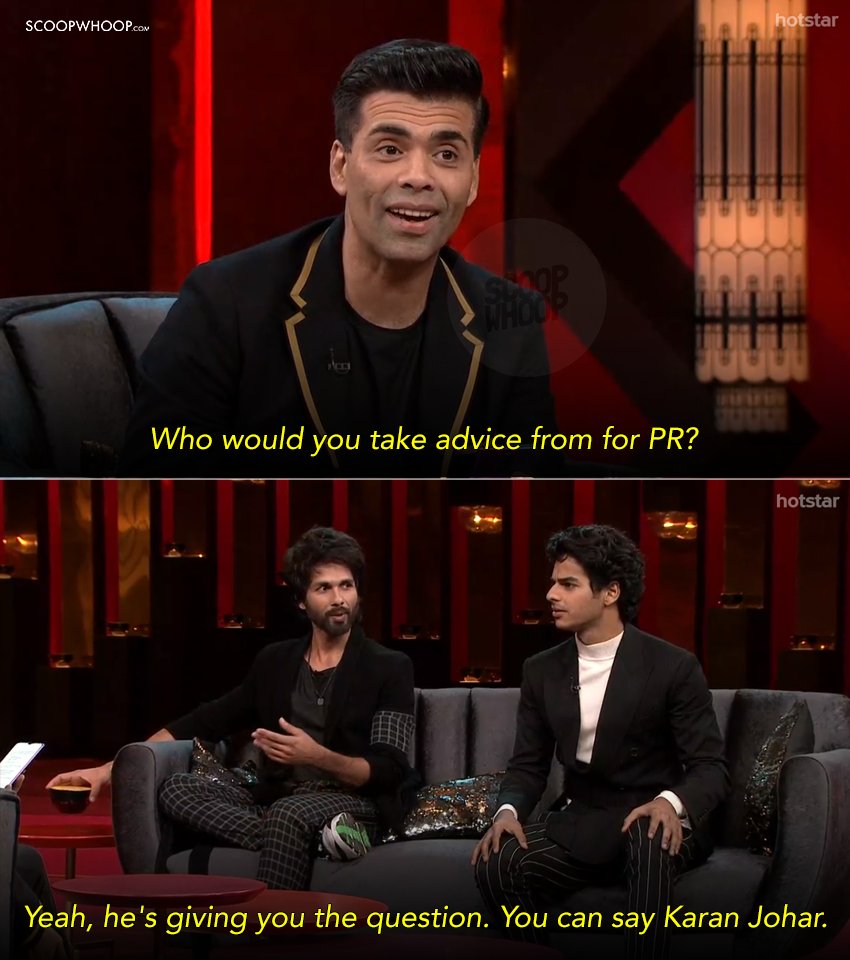 15. And we aren't the only ones who noticed. Karan seems to think so too.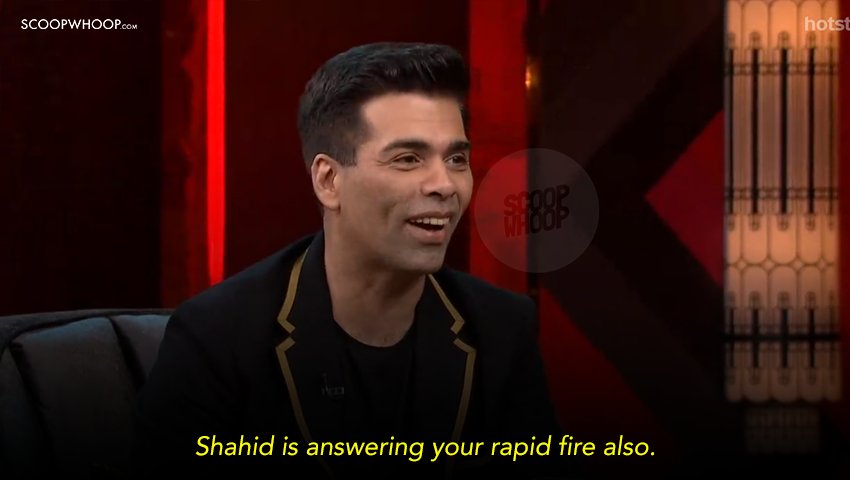 Shahid, you're a great brother but please let Ishaan be his own hero.