There's something about Bollywood and Cricket that almost always makes for a great love story. It could be the glamour or the fact that both these worlds are literally worshipped in India. Or maybe it's just a whole bunch of attractive and successful people falling in love. 
Whatever be the reason, trust this combination to give us some of the most iconic love stories. Move over 'Virushka' – the spellbinding love story of Tiger Pataudi and Sharmila Tagore is true #relationshipgoals!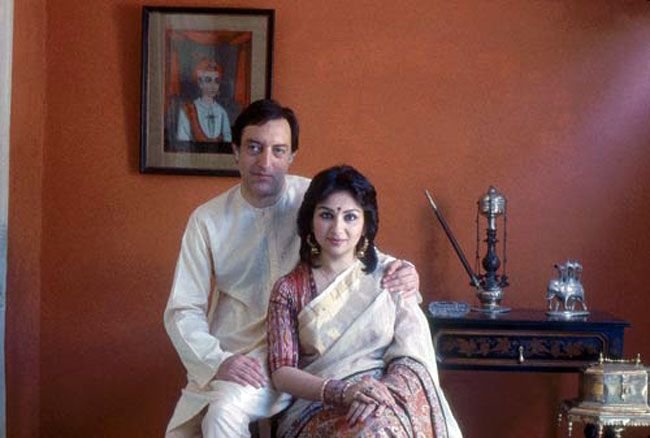 It goes back a long, long time. 
Mansoor Ali Khan Pataudi, popularly known as Tiger Pataudi first met Sharmila Tagore in 1965. He was the captain of the Indian cricket team, the youngest ever apparently, and she was one of Bollywood's then most glamorous movie stars. 
They met at an after-match party in Delhi back in 1965 – Tiger was in the city with his team and Sharmila had come to watch the match.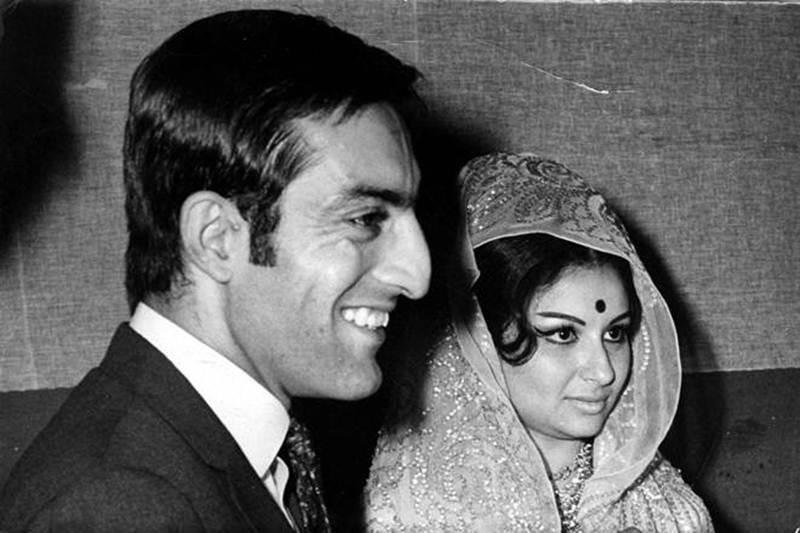 As they've both confessed in many interviews, Tiger hadn't seen much of Sharmila's movies and she didn't know much about cricket either. But something clicked and what followed was a headline-making relationship culminating in marriage.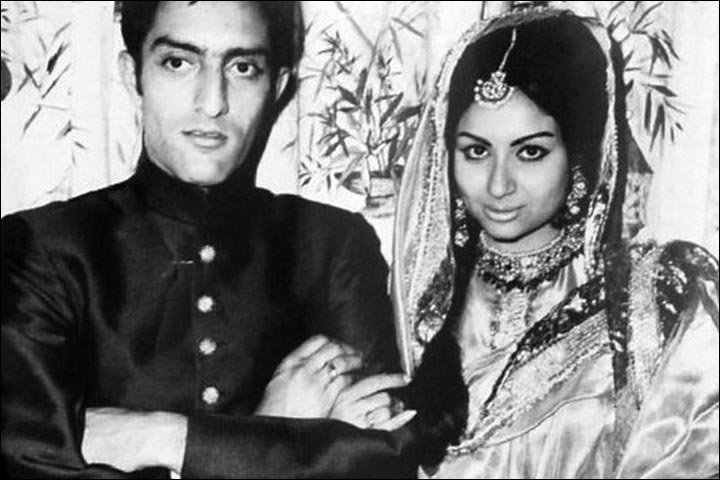 Tiger Pataudi was a polished nawab, both handsome and charming in equal measure. And Sharmila was Bengal's best gift to Hindi cinema, an actor par excellence who was just as adept at looking sensational on screen.
Individually, they were both equally successful and unconventional.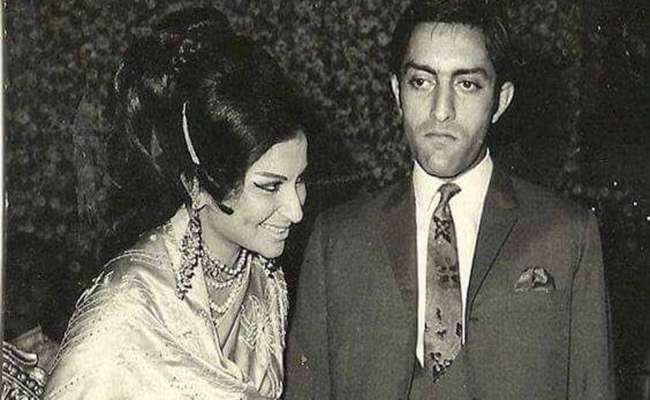 An Oxford graduate, Tiger Pataudi was unlike most men of that era. He had a westernized style and demeanour and found the company of books far more interesting than the social hobnobbing most of his peers indulged in. 
When it came to cricket, he was an early achiever, one of the finest skippers to have ever led the Indian side, despite the unfortunate accident that left his right eye permanently damaged.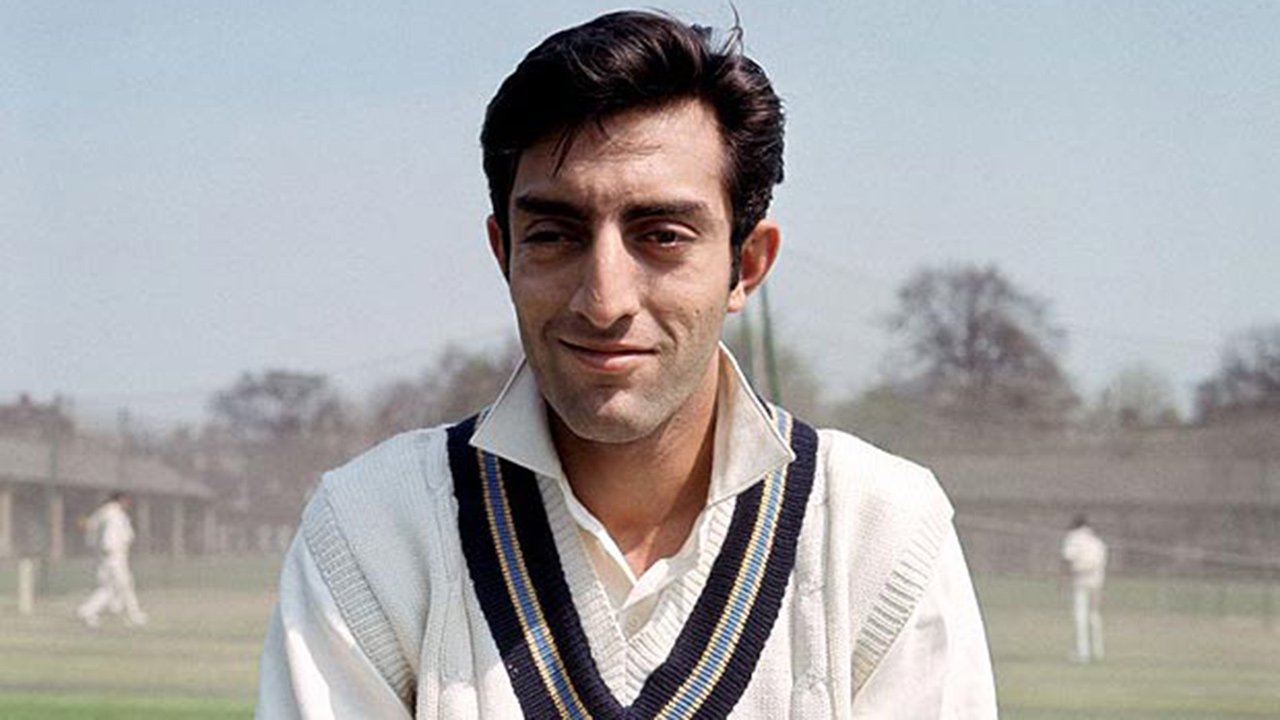 Starting out her acting career at the age of 13 under the helms of Satyajit Ray no less, Sharmila Tagore quickly became a striking sensation in Bollywood soon after. She was one of those rare actresses, at least back in that time, who was considered an able performer despite having a sex-symbol image and went on to be a part of various blockbuster movies.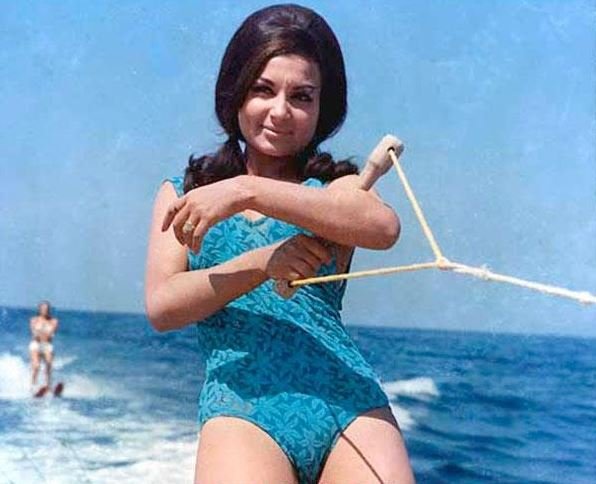 However, despite their similarities, Tiger Pataudi and Sharmila Tagore had a lot of differences. 
He was a Muslim royal and she hailed from the prestigious Tagore family. His nawabi family didn't think highly of the acting profession and her prosaic Bengali family hadn't heard many good things about the 'indulgent' lifestyle of the Pataudis. 
But Tiger and Sharmila were in love and nothing was going to stop them.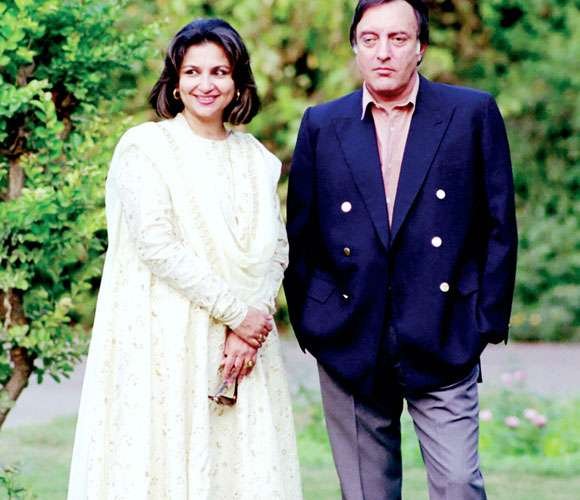 After dating for a few years, the two got married in 1969 in one of India's most talked about weddings. 
What's interesting to note is that prior to Tiger Pataudi's proposal (which happened in Paris no less!), the two ensured they had their families' approval. And while the media had termed their relationship as 'doomed', their union caught everyone by surprise.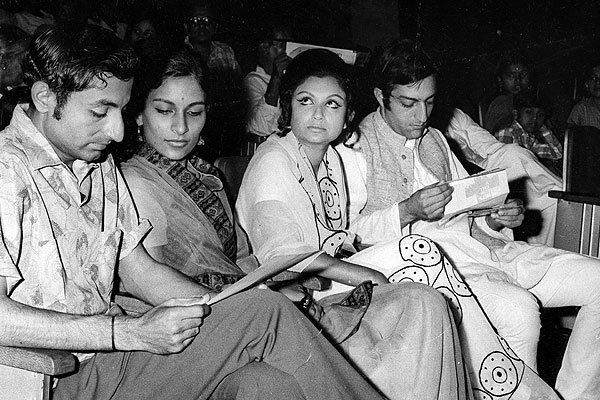 India in the 1960s wasn't a particularly progressive country. And that's exactly what made Tiger Pataudi and Sharmila Tagore as one of our nation's most fabulous couples. 
There's was an inter-faith marriage but as Sharmila once beautifully put it, their religions were never much important.
When we decided to get married, we didn't even know the words secular or communal — we were in the throes of young love; we didn't know what the fuss around us was all about. We weren't aware of the larger ramifications because for us, the world began and ended with each other. Being together wasn't really a deliberate defiance of norms, it just stemmed from an overwhelming desire to be together.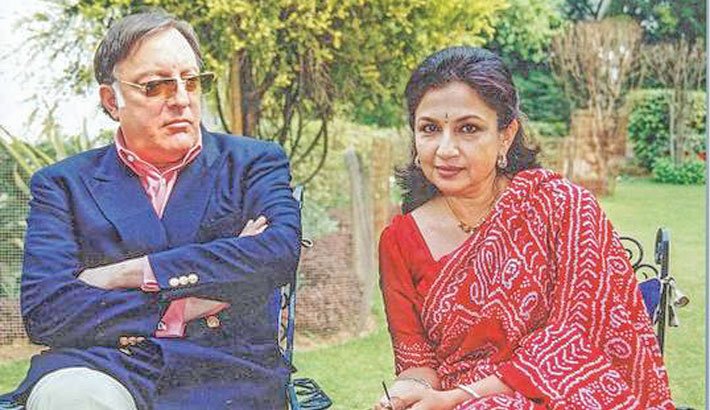 They were also one of the first few truly modern couples in India. 
Remember how back in 1967, Sharmila Tagore became the first-ever Indian actress to pose in a bikini? At that time, she was dating Tiger Pataudi but for the two, that was never an issue. She was completely comfortable in doing what she did and he supported her in her choice!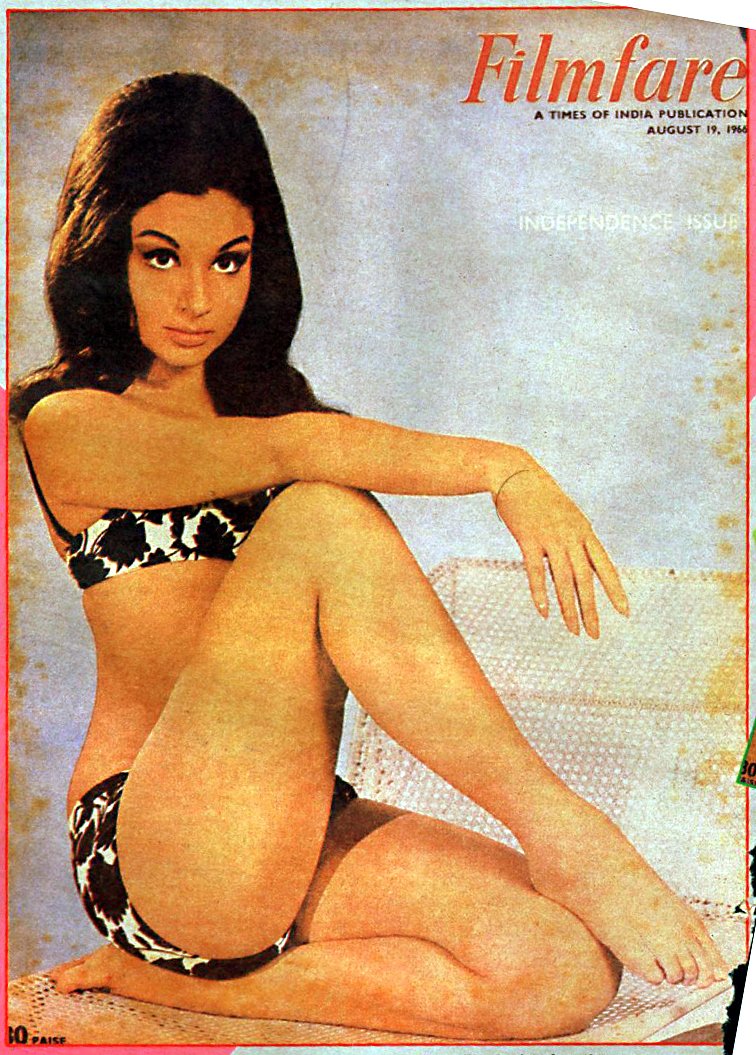 Even after marriage, the two shattered many stereotypes.
At a time when female actors were left with no career after their marriage, Sharmila Tagore came back to movies and continued to work even after motherhood. 
In fact, some of her greatest hits including Aradhana and Amar Prem all came after the birth of her son, Saif Ali Khan.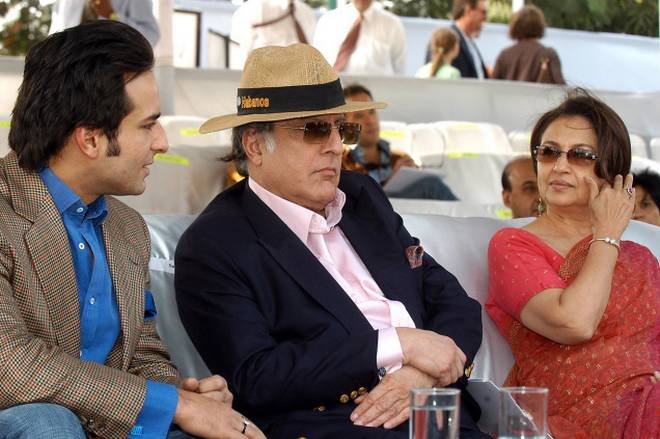 The media had termed their marriage as a short one, never expecting it to last. Considering their religious and cultural differences and of course, the reputation attached with both cricketers and actors in those days, no one thought they were going to work together. But proving everybody wrong, Tiger Pataudi and Sharmila Tagore embraced their differences, united their individual progressive minds and were bound in love for 42 years, till of course the death of Tiger Pataudi in 2011.
Back at the time of their marriage, Sharmila had proudly proclaimed how marrying a man of another religion was in fact beneficial to her in many ways.
I haven't given up anything (after marrying Tiger). He is very liberal in his views. I've gained a lot of experience and gained another culture, cuisine, and way of dressing. I've benefited a lot.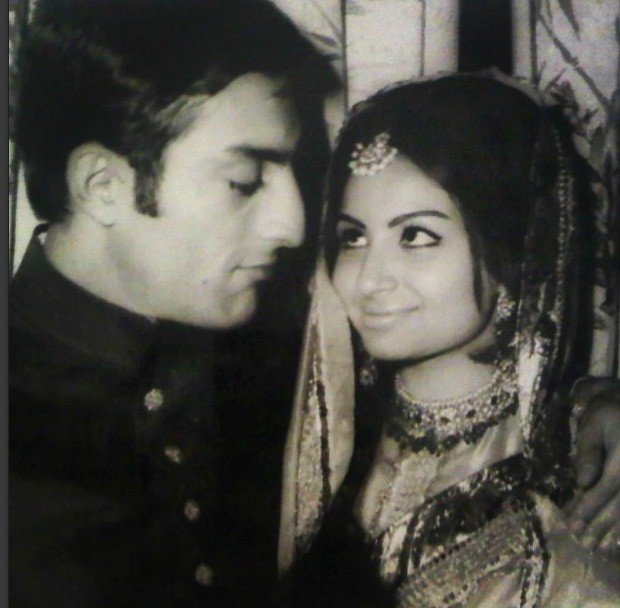 Their's was a marriage of equals filled with love and respect for each other. They shattered societal norms, lived on their own terms and together, gave us all a love story of a lifetime. 
If #relationshipgoals can ever be derived, it doesn't get better than the romance of the original Nawab of Pataudi and the Bengali beauty of Hindi cinema!