A child is 'taken' away in Bulgaria by the Russian human trafficking mafia and her father dives deep into this ugly world to rescue her, armed not with CIA-imparted skills like Bryan Mills, but the raw strength and bravado of a star mountaineer in the Himalayas. That's really what Shivaay is about.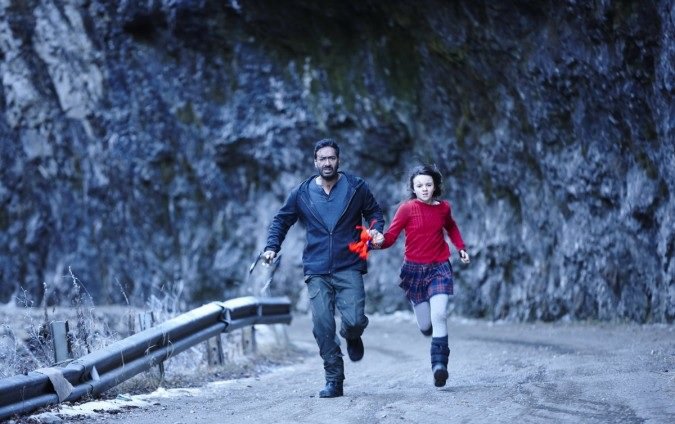 Shivaay (played by Devgn) is supposed to be a hot, sexy chillum-smoking do-gooder mountaineer that even the Indian Army can't do without. Like Lord Shiva, he lives and breathes the Himalayas. 
It seems like he cares for nothing but the snow-clad peaks, but then comes a pretty tourist Olga (played by Polish actress Erika Kaar) who sees the million Shiva-inspired tattoos on Shivaay's chiseled body and instantly falls for him. Such is the attraction that even an avalanche is unable to stop the two from going at it and giving the mile-high club a whole new meaning. 
But then a horrified Olga learns she's pregnant and wants to abort the baby. Shivaay convinces her to deliver the baby who, leaving the baby girl, catches the first flight back to Bulgaria. 
Nine years later, Gaura (played by Abigail Eames) is a beauty like her mother and a daredevil like her father. There's also a never-ending song about the strong father-daughter bond. But then Gaura learns her mother is in Bulgaria and insists she want to meet her. And we get to the kidnapping drama. 
So how is the film?
Devgn is in his element as the one-man army taking on the child trafficking racket in Eastern Europe, but while he gets the car chase sequences and spectacular stunts right, the writing's so vague that it's just not gripping.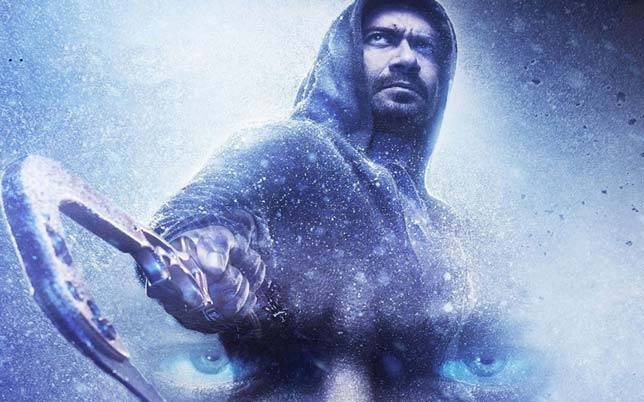 Instead you get scenes like this: Girish Karnad, in a role he really didn't need to accept, calls up his daughter Anushka (played by Sayesha Saigal) while she is illegally aiding Shivaay.
"Raaste par hoon," lies her daughter, while driving Devgn to a dangerous no-go zone.
"Sahi raaste par ho," replies Karnad, his chest puffed with pride. It may have been intended to get applause from the audience, but instead got giggles.
There's also a mom-shaming moment thrown in for good measure. When Olga shows up in the Indian embassy while Shivaay's plight is all over local TV. But instead of a reunion, Devgn lashes out at her for being a terrible mother and blames her for the abduction. And she has to apologise.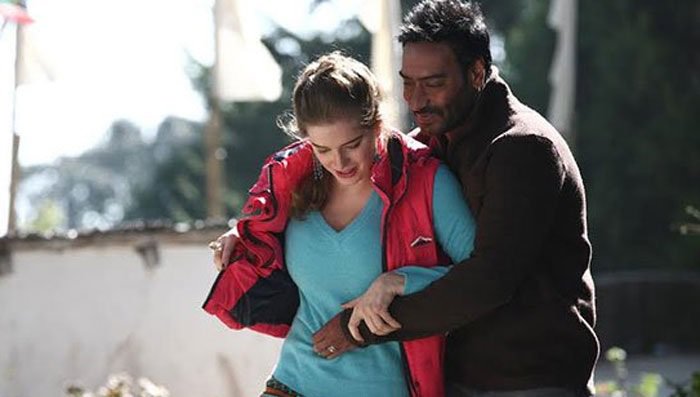 Devgn the actor may have got the action hero routine right in films like Singham, but it's just not the same with Shivaay. There's a 'bolo har har' chant that follows Shivaay throughout, but it's difficult to be impressed by this superhuman mountaineer. 
And then there's the direction, also by Devgn, which isn't going to win him any awards. Shivaay has unintentionally funny moments like when Shivaay is a fugitive on the run from the Bulgarian government, there's a full song dedicated to the dilemma of a female character – shot with her in a bathtub!
At 172-minutes, Shivaay is an indulgent extravaganza giving viewers CGI Himalayan peaks and edgy chopper chases, but the film lacks a plot. It is peppered with way too many foolish and totally unnecessary twists that reduce this action-adventure saga to a joke.This is a movie it's best to avoid.