The weekend after the recent Bollywood movie Piku had released, my parents called to tell me that they're going to catch an evening show of what seemed to be a promising venture. A depiction of the Bengali community, portrayed by none other than Big B himself, and the Bollywood belle with the most amount of spunk, Deepika Padukone. I had, however, in my head written it off as just another Bollywood potboiler, od-ing on stereotypes.
What followed, however, was my father calling me with rave reviews, and my mother gushing about how Piku and the relationship she shared with her father was so uncannily similar to what my dad and I had.
I could tell that my parents had emotionally connected with the characters, and when my dad piped in about how I am his ' Piku ', I knew I had to watch it for myself.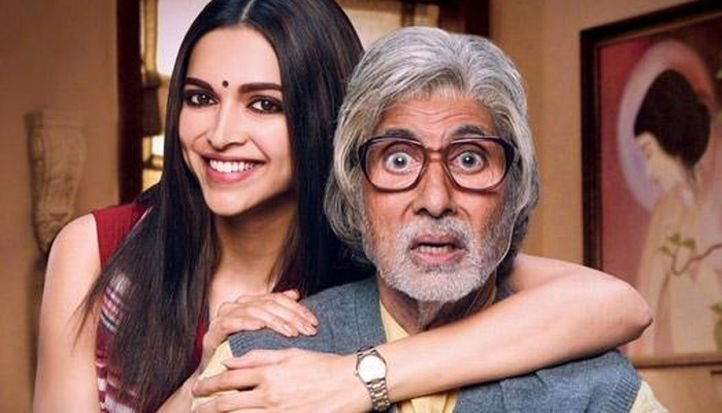 Bollywood loves stereotypes. Bollywood has, for the longest time, made use of hollow stereotypes in the depiction of a certain community. More often than not, Bollywood movies tend to resort to shortcut stereotyping in order to establish character. Breaking out of the vicious cycle of typecasting a certain community, a breed of directors have come around to ensure that Bollywood indulges in slightly more mature storytelling, with stereotypes woven intricately with the plot, to make the characters more endearing.
Shoojit Sircar is one such stellar director who gets stereotyping right. Instead of taking the typecasting to a level of ridicule, the typical ethnic traits he attributes to his characters actually aids in enhancing them, making them more captivating and convincing.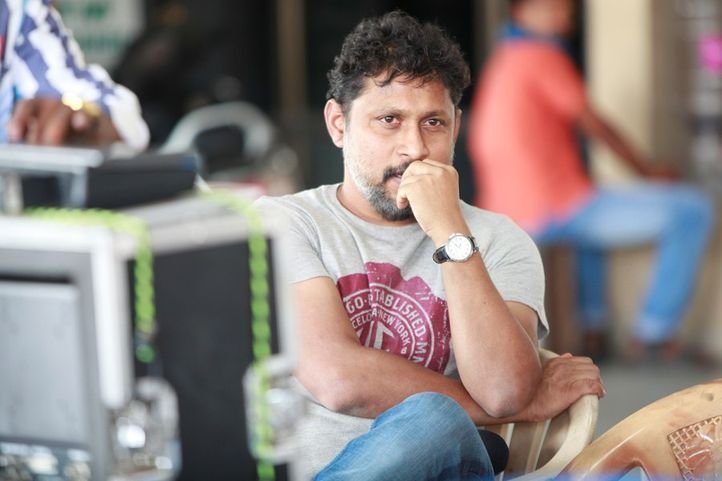 Despite their merits in terms of storytelling and cinematography, his earlier ventures which included the likes of Yahaan and Madras Cafe did not do so well in terms of Box Office hits. But in his more recent films, what Shoojit Sircar gets right is how visceral, how real, how relatable his characters are. And he does so, in his inimitable style, so subtly and effortlessly. Especially in his depiction of the Bengali community.
Both in the case of Piku and Vicky Donor , though they are replete with stereotypes, they're so well merged within the fabric of the plot, so contextual in their references, that instead of leaving a bad taste in your mouth, they make you giggle with a certain sense of comfort and familiarity.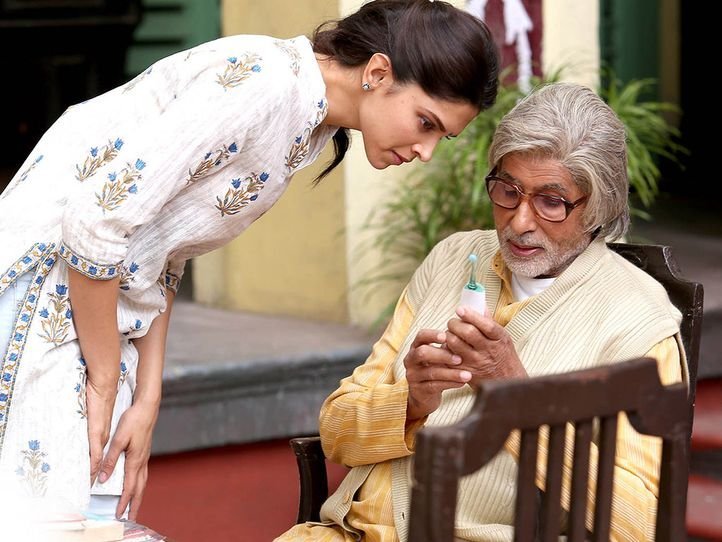 Piku was a simplistic, heartwarming tale of a Bengali family – a young Bengali professional played by Deepika Padukone, and her paranoid father played by Amitabh Bachchan,based in Delhi. They live in CR Park, and their lifestyle is typically Bengali, with obsessions over flatulence, medicines and monkey caps. The relationship shared between the father-daughter duo is especially nuanced and endearing. The passive aggressive rants, the obsessing, the overbearing nature of a typical Bengali dad – all of these have struck a chord with Bengali audiences across the nation.
The portrayal is so effortless that it doesn't take much to be able to instantly relate. Yes, there is the maachh obsession, but Shoojit Sircar does not forget to put out the aloo-posto and the begun bhaaja on a platter.
Before Piku came Vicky Donor , which saw quite an apt portrayal of another quintessentially probaashi Bengali family based in CR Park. As Yami Gautam broke into song, we couldn't help but hum along to ' Ami chini go chini tomaare '. The fact that Bollywood acknowledged a Rabindrasangeet other than ' Ekla Cholo Re ' in mainstream cinema was refreshing and almost a relief.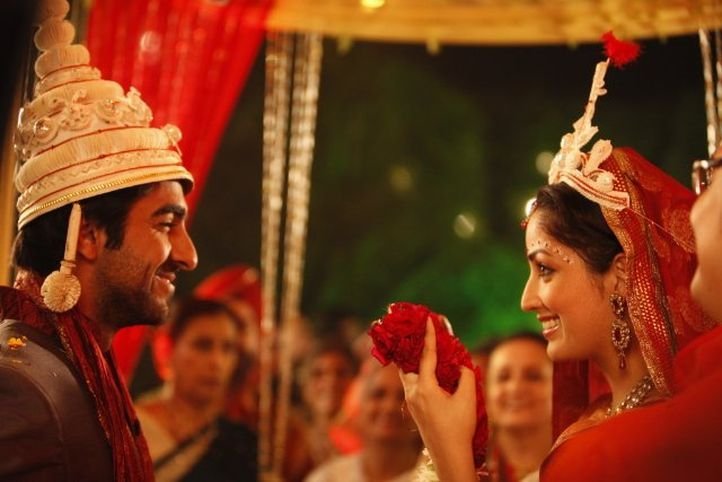 In both the films, the portrayal of the progressive, cultured Bengali, mixed with the right proportions of tradition has come through beautifully. There's the bindis, the cotton sarees, the lofty bookshelves, feisty women and overbearing but refreshingly liberal parents.
All in all, what Shoojit Sircar has achieved through his very apt depiction of the Bengali community isn't merely evoking a sense of belonging. His success lies in the fact that we Bengalis almost feel possessive about his movies.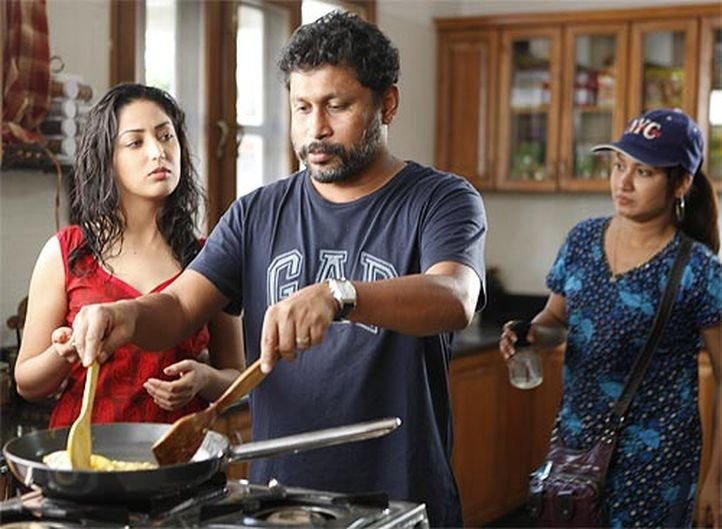 After decades of being inappropriately portrayed as funny, oily haired, bespectacled nincompoops without any character, and dancing with raw fish in hand, we Bengalis are grateful to Shoojit Sircar for bringing the Bengali spirit to the silver screen, and how!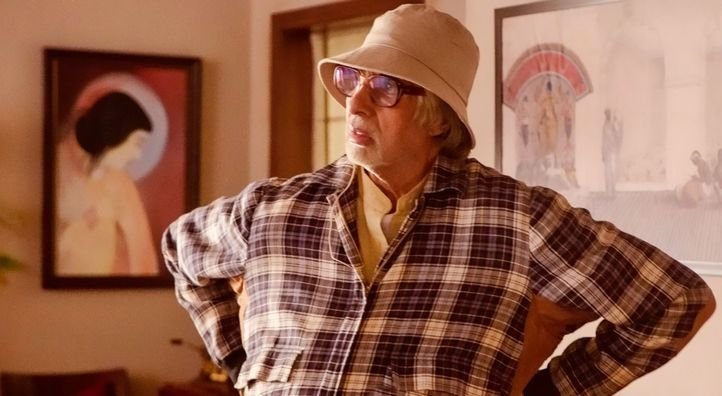 We really could not have asked for a better representative of the Bengali community in mainstream cinema!