Nayantara's Necklace created a stir last week when the trailer of the short by Jaydeep Sarkar starring Konkona Sen Sharma, Tillotama Shome, and Gulshan Devaiah was released online. The second installment from Large Short Films , is out today, and the 20 minute feature's take on urban insecurities is subtle, and seemingly innocuous. So when the story whiplashes it shocks us out of the bubble of camaraderie and bonding that Nayantara (Konkona) and Alka (Tillotma) have established so effortlessly.
In a quick chat with ScoopWhoop Jaydeep said, "Konkona and I go way back to college from when we did theater together. And I'm happy to say that working with her after 14 years brought back the same camaraderie and chemistry. I admire Tillotama and Gulshan as actors, the work they do, and I'm thrilled they agreed to do this film. It's been a very fulfilling experience for me."
As an ad-filmmaker Jaydeep is used to cramming a narrative into a minute, but this was a liberating process. He says that 20 minutes was abundant, and allowed him to focus on the craft without worrying about money and how well it will do.
The narrative follows disjointed instances and as an audience it is our enticing puzzle to piece together.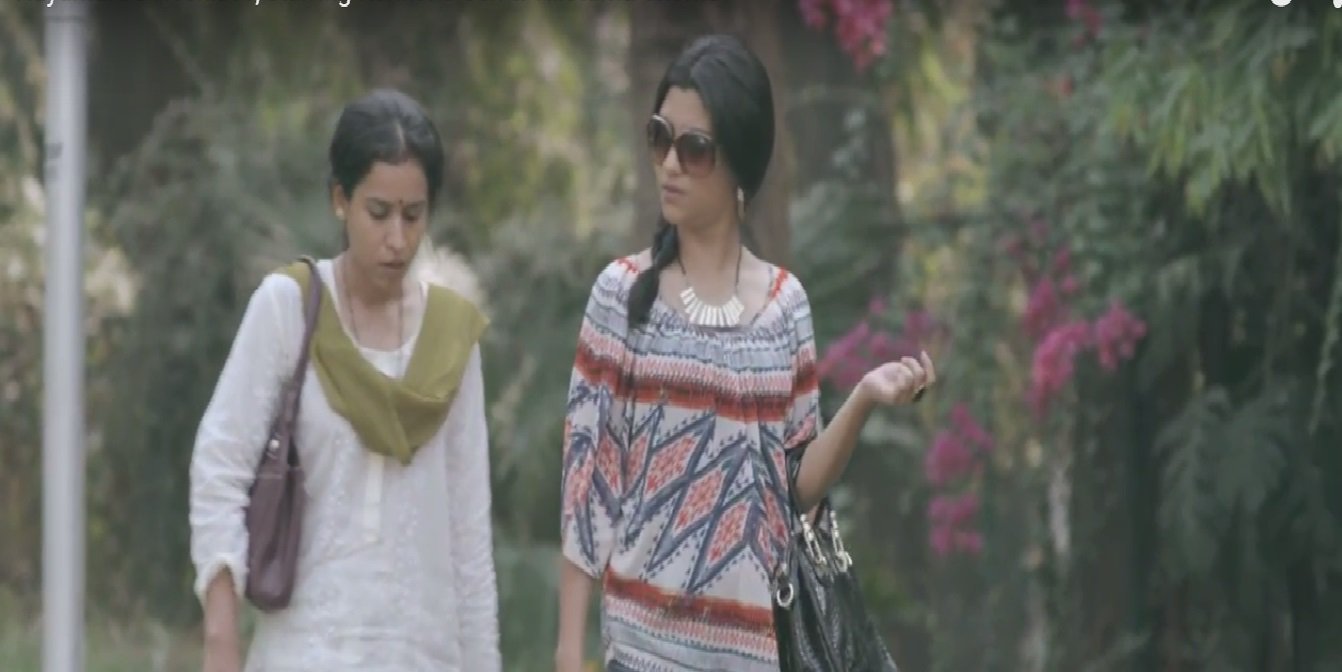 The film begins on light notes, like when Nayantara is teaching Alka to pronounce Chardonnay it creates an endearing moment. Alka awkwardly tries to get it right, and Nayantara impatiently retorts, "Shadnay, nahi. Shah-dun-nay." And so Nayantara takes Alka by the hand into a world far away from her middle-class chai and laundry.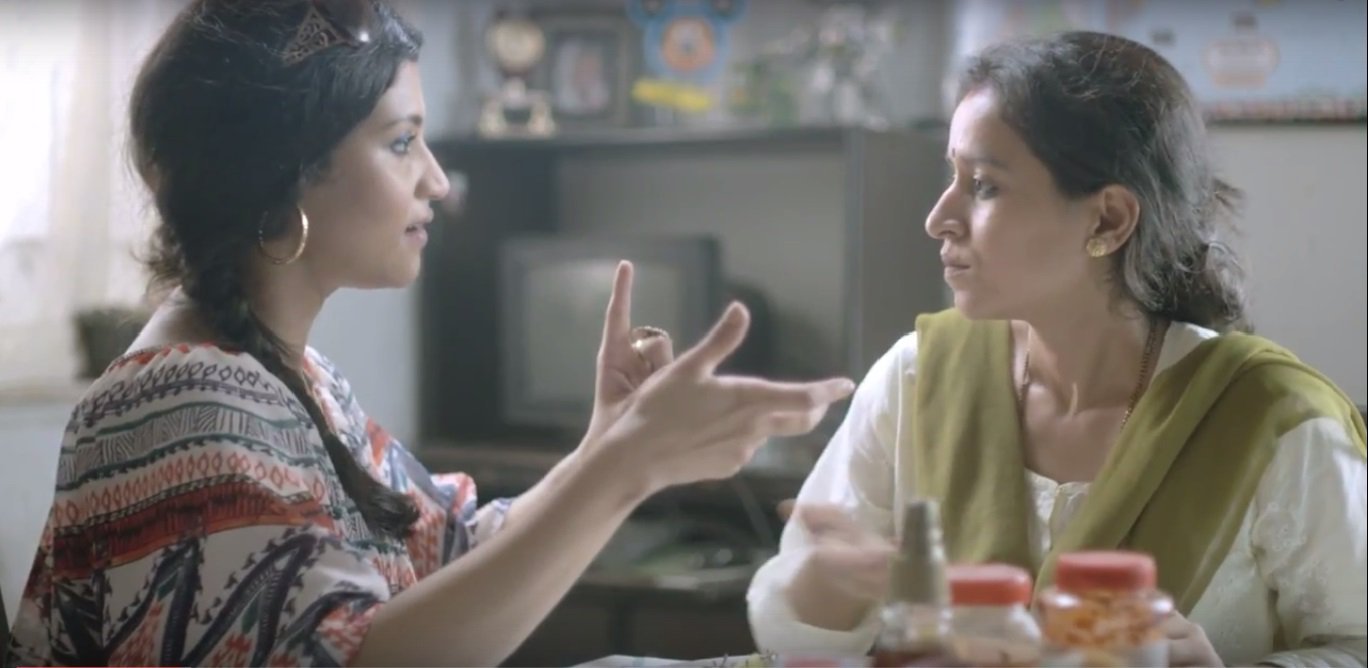 The film also sees Gulshan Devaiah in the role of Girish, a prop to bring some fire into Alka's life. While Girish does not shine, we excuse him because this film belongs to Nayantara and Alka.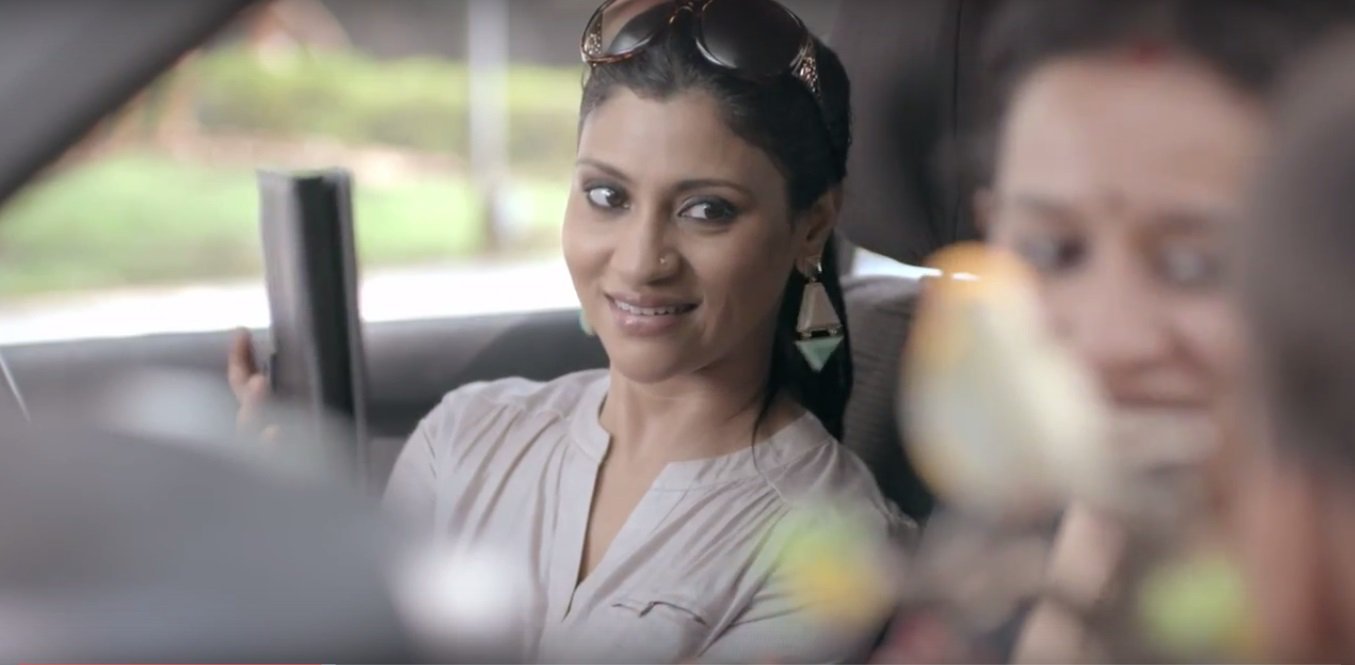 The film, Jaydeep says, comes from his observation of life, of watching women gather and share their middle class experiences. For the director who grew up before the markets opened up, the new India and a life of deceptive instant gratification is a very real struggle, "I myself am a victim, and this film is my confession, my catharsis."
Speaking about Large Short Films Jaydeep says opportunities like these are fantastic, "The arts have always had patronage through the ages from the royals and wealthy, corporates have now assumed that role. They provide us with a channel and platform and a reach that allow independent filmmaking to go a long way."
Watch Nayantara's Necklace here.