Sex, for most middle-class Indian men, is like dunking a Parle G biscuit in a steaming cup of chai. One never knows what will plop where.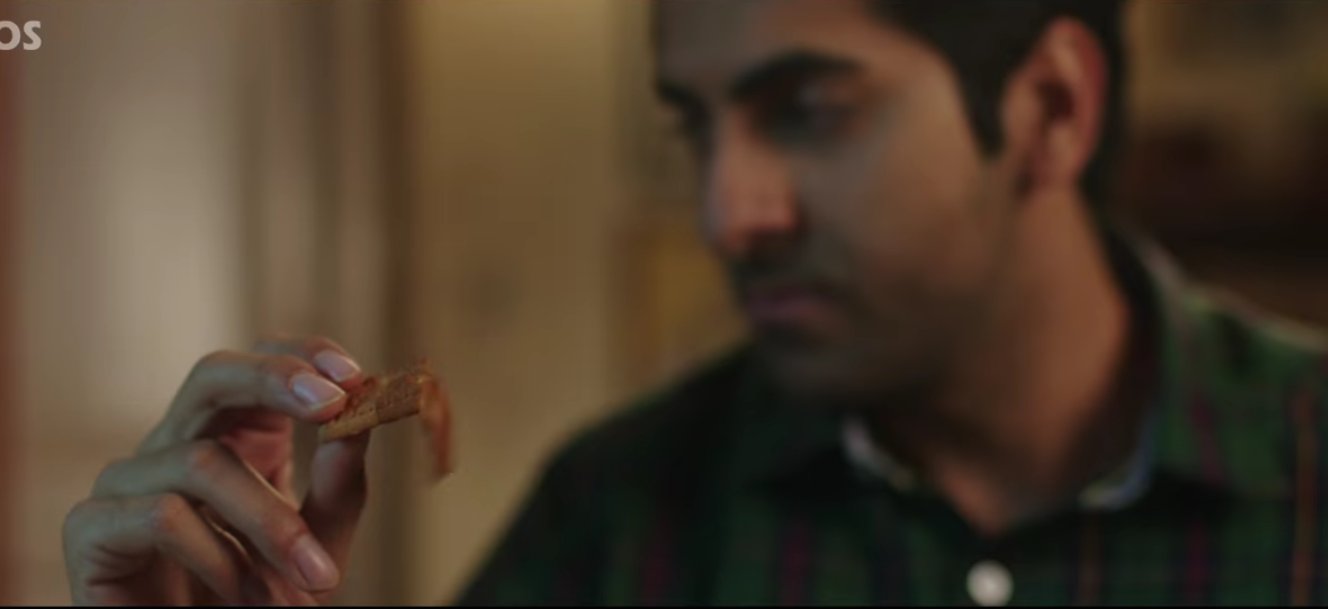 For centuries we have been told the best way to do it is by pretending to NOT do it. Switch the lights off, quietly unzip yourself, do the thing, zip up and then roll off to your side and start snoring. Just like wolfing down the extra gulab jamun in your fridge when no one is looking. 
Bonus points if you don't make the khatiya creak. 
Director R Prasanna knows that. He is, after all, an Indian man. But more importantly, leading man Ayushmann Khurrana brings years of experience to the table. He has gone through the motions. And, he knows how to get the appropriate tharkee (horny) expression on even when surrounded by a gaggle of north Indian chachas, chahchis, mama, mamis and buas and whatever bua's husbands are called. 
But wait! Shubh Mangal Saavdhan charters tricky territory. It talks about erectile dysfunction without really talking about it. Prasanna knows that though we have no qualms about taking a dump in an open field, we do so with our face covered in a ghunghat. 
Thus, erectile dysfunction becomes the G word. 
Gent's problem. 
When Mudit (Khurrana), the middle-class boy from Gurgaon courts Sugu (Bhumi Pednekar), the everyday Delhi girl who yearns for the attention that South-Delhi babes get, we get a volley of oh-so-cute-but-relatable moments.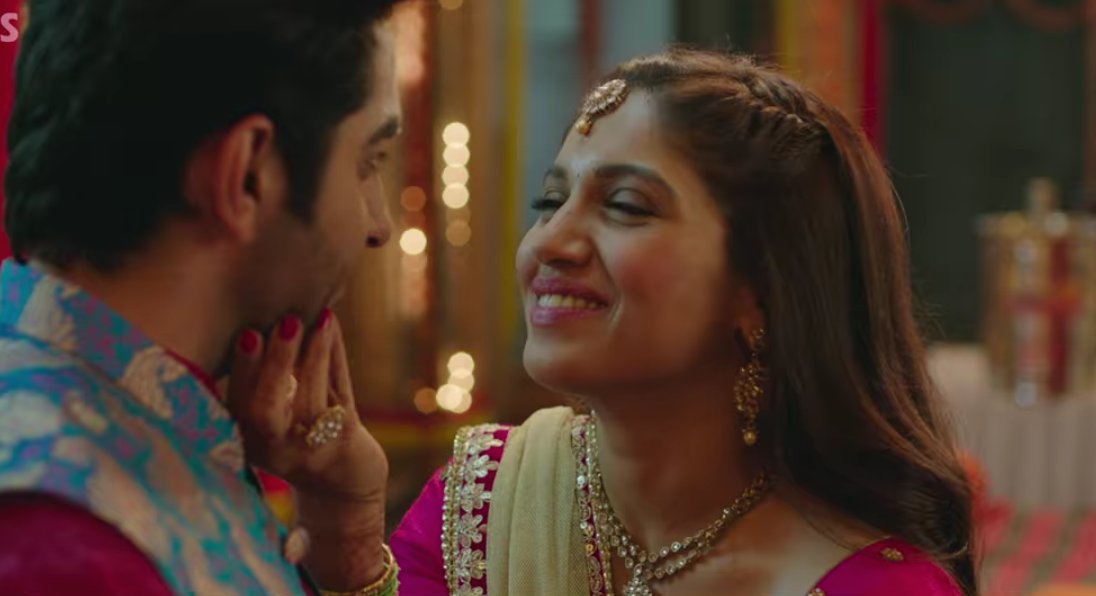 But since Mudit is sanskaari, he approaches her family through a matrimonial website. Family Skype chats ensue and before you know it, shagun ka paisa is being exchanged. Now that they have a semi-official stamp on their relationship, Mudit and Sugu decide to take their one-week courtship to the next level when an opportunity presents itself. 
Plop! 
Mudit's Parle G melts into the tea cup. 
I mean, Mudit junior gives him dhokha. 
Off oh! His pappu can't dance sala!
Arre baba! He can't get it up!
The rest of the film is all about the young couple, and their parents and their chacha, mama, bua, mausi, Ramu Kaka, padosi and the rest of Gurgaon coming to terms with the issue. 
R Prasanna, who has adapted this film from the 2013 Tamil film Kalyana Samayal Sadham, ensures that the subject is dealt with adequate sensitivity. Though we draw our laughs from Mudit and Sugu's predicament, the director ensures that we empathise with them too. 
Khuranna and Pednekar, who are well on their way of being the Amol Palekar and Zarina Wahab of this generation, have a good thing going. They play off of each other and look ridiculously comfortable together. As a team, they are like a well-oiled machinery.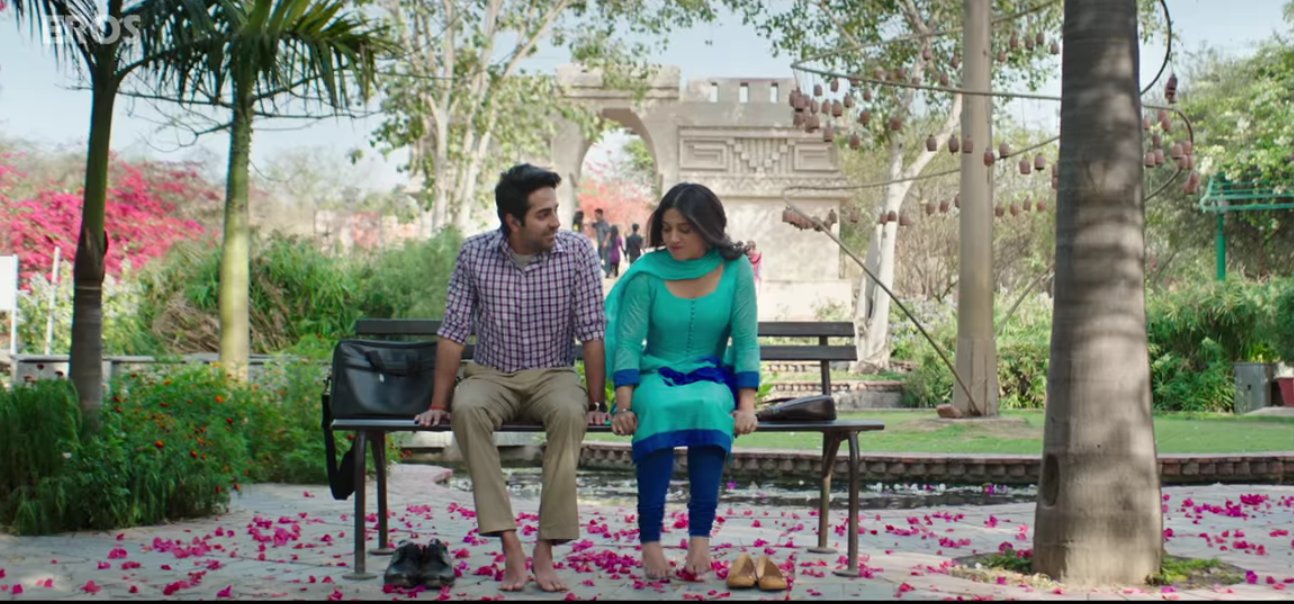 But what brings the whole enterprise down is the last half an hour. There is a lengthy and problematic speech about Indian masculinity that reads like discarded speeches of Farhan Akhtar's MARD campaign. There are some mid-air acrobatics. And last, but not the least, there is an unnecessary cameo of a very jaded Jimmy Shergill who has a what-am-I-doing-here expression plastered on his face. 
Let's say, it stays true to its topic and doesn't climax well. 
Feature image source: Eros