The latest episode of Koffee With Karan had Abhishek Bachchan and Shweta Bachchan Nanda as guests and watching them was like sitting in a room with my own sibling. 
They are the Bachchans so you'd assume they will be different but guess what, they are not. They are SO not.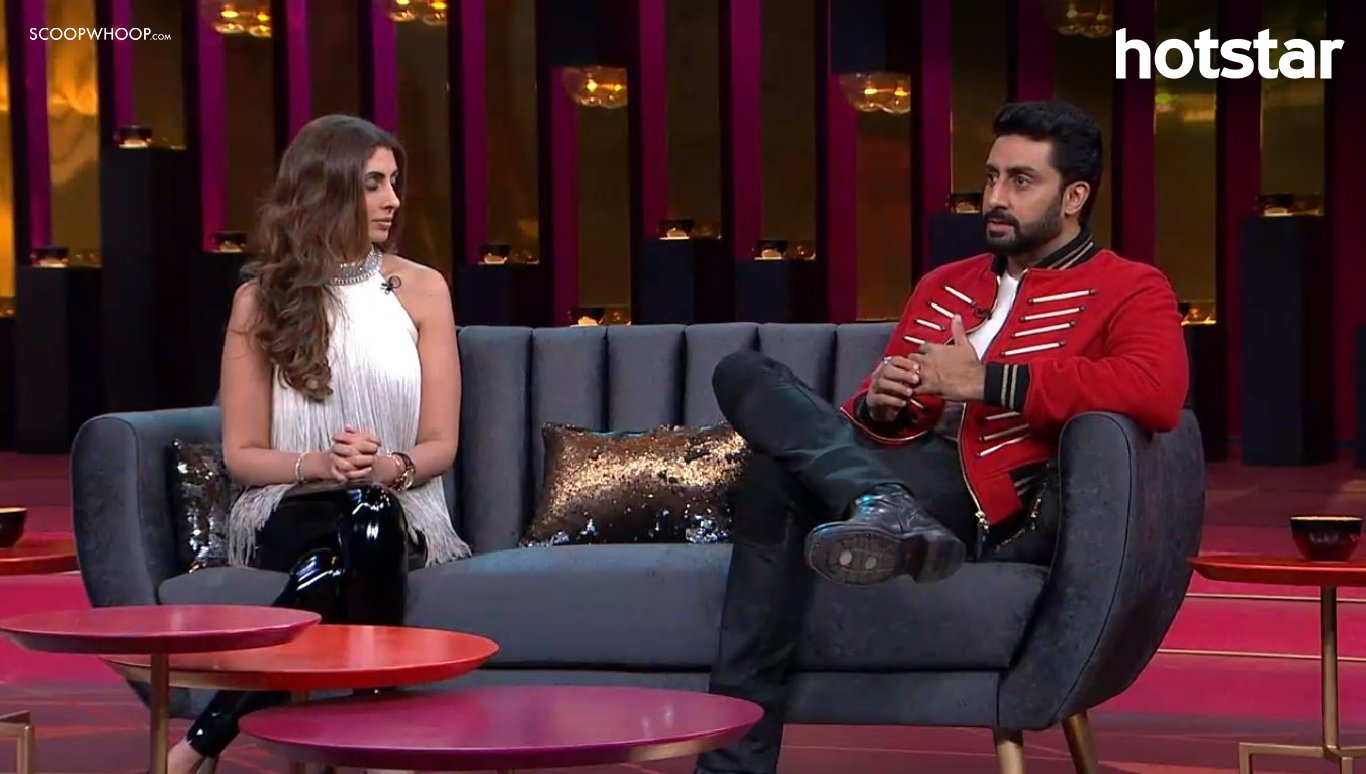 From giving unconditional support to roasting each other, they were relatable and really funny. 
Karan, trying to compliment Shweta for her career as a writer and designer, made this mean comment and Abhishek couldn't stop laughing.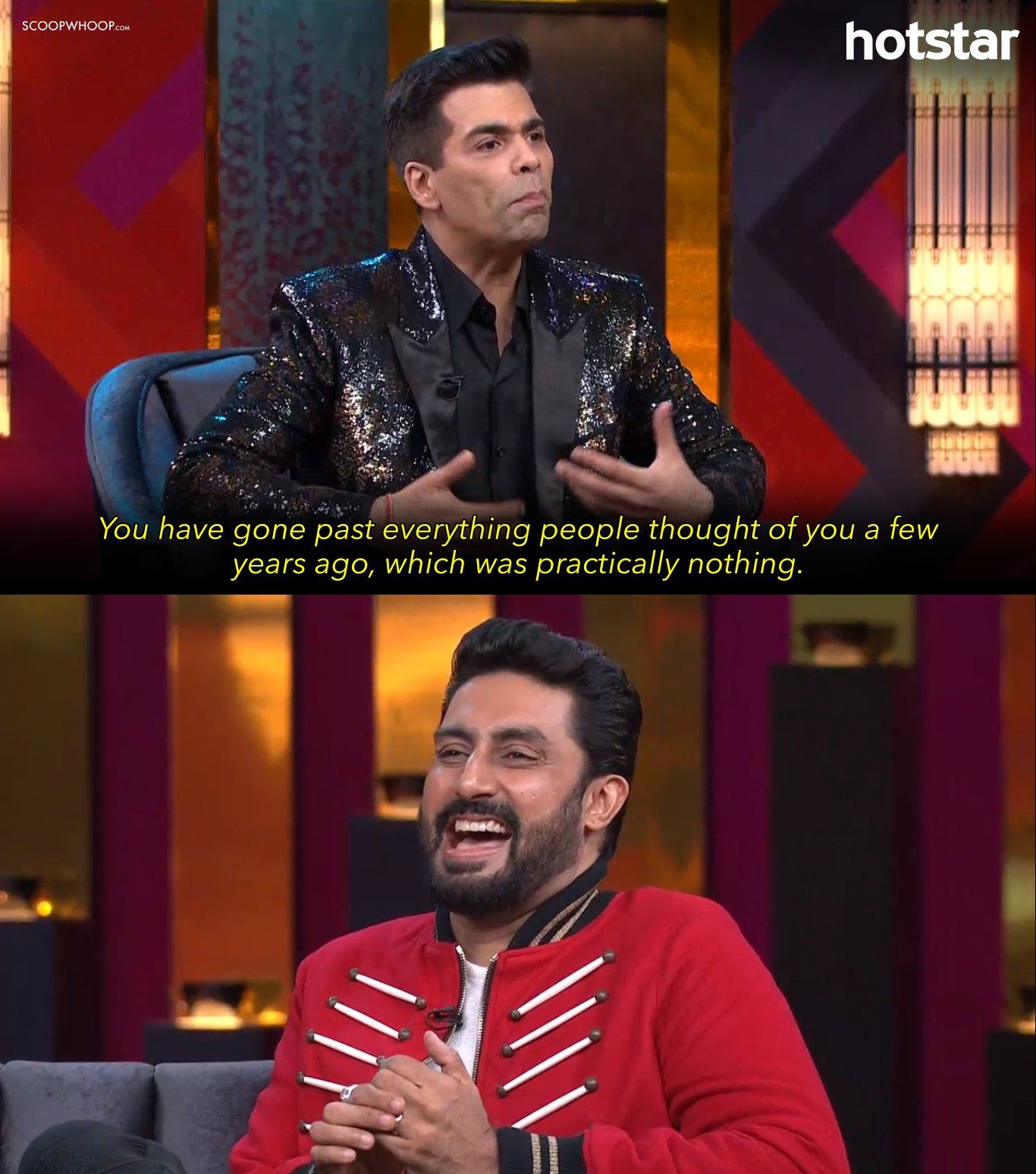 And it was soon followed by the inevitable 'who does mom love more?' question. Abhishek, it turns out, and she doesn't like that.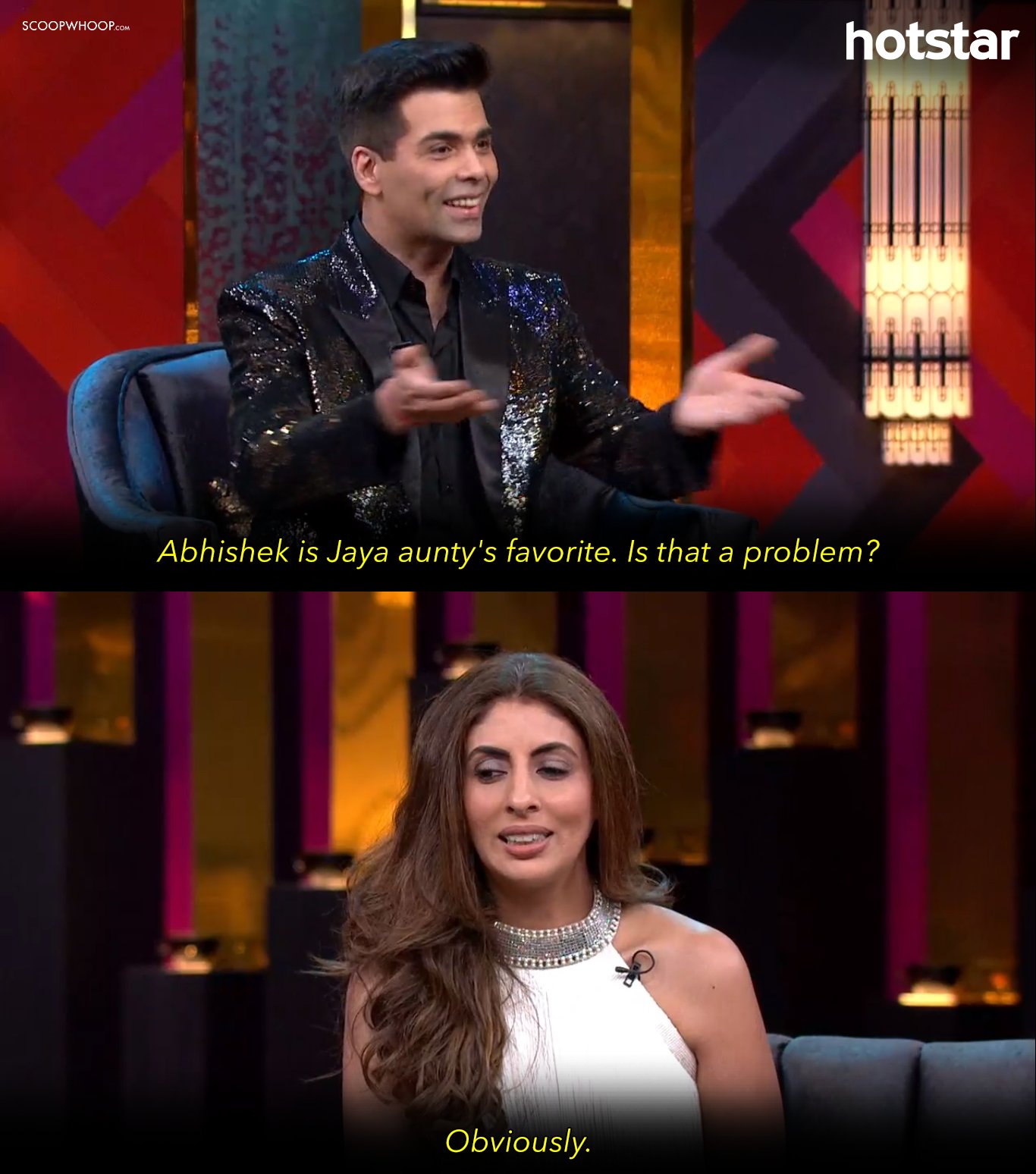 He isn't just the favorite, though. He is aankhon ka taara, apparently.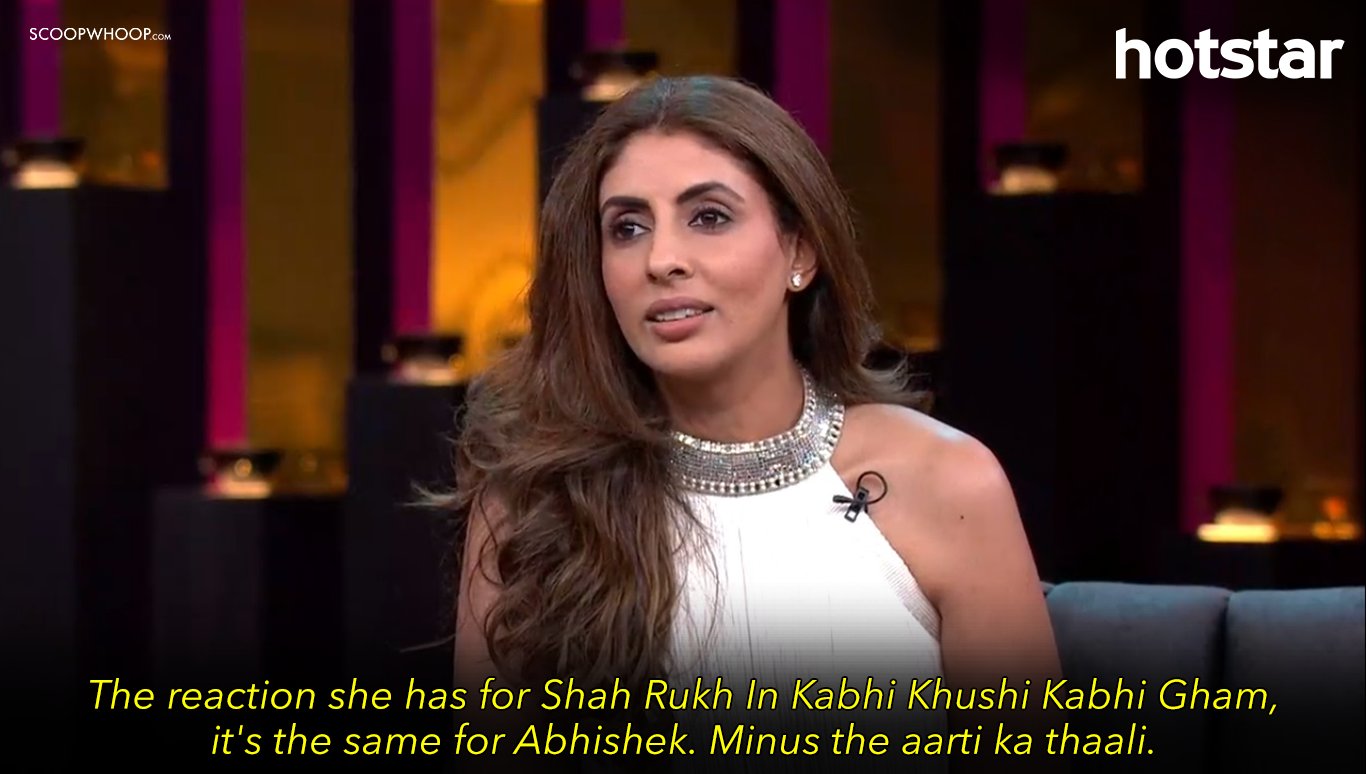 But as much as that bugs her, she can't stand the hate Abhishek is subjected to.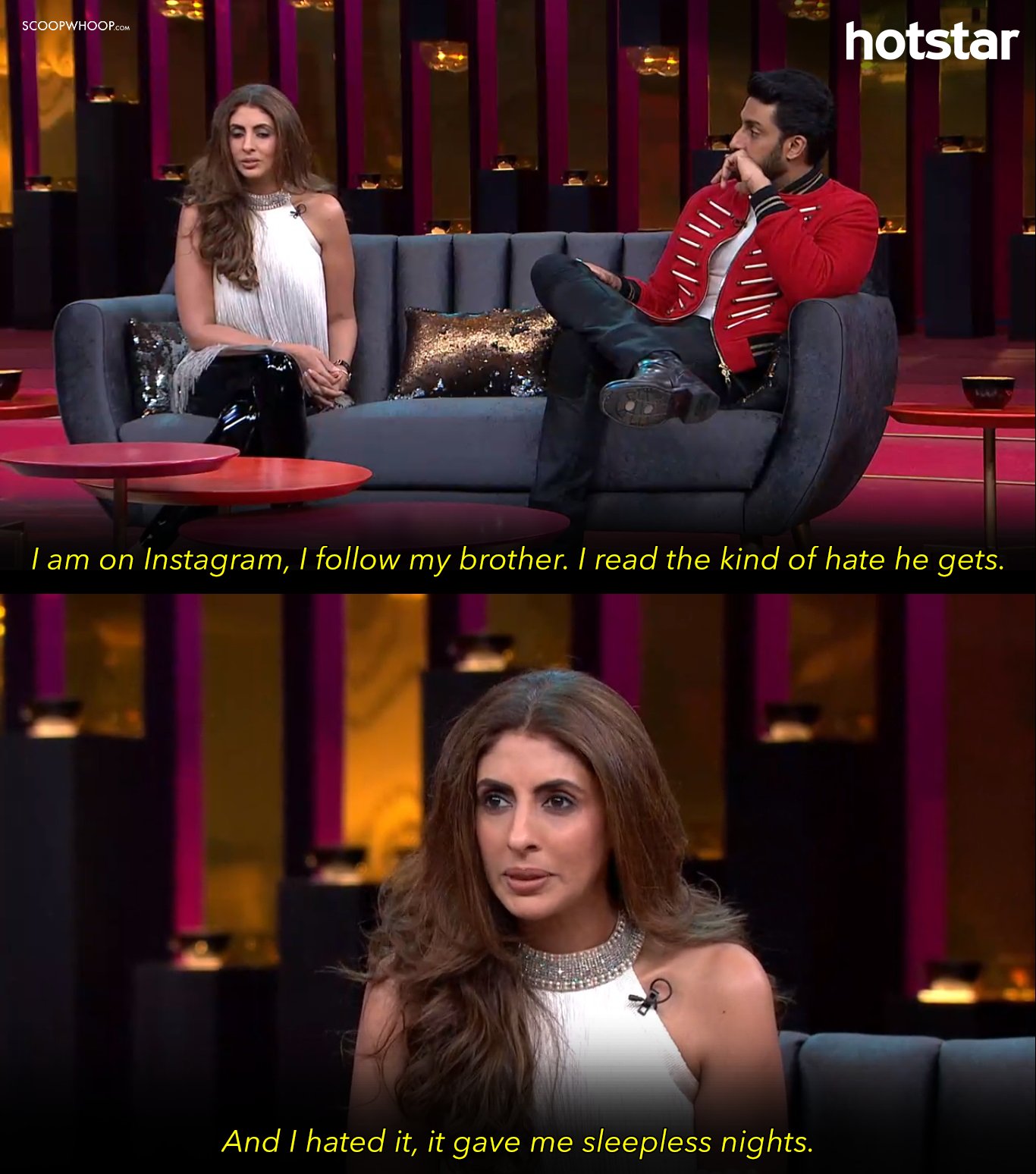 That was sweet but it didn't take them long to come back to the roasting. 
Abhishek said that Shweta is the only person who can handle their mom in front of paparazzi, so the family sends them together on red carpets.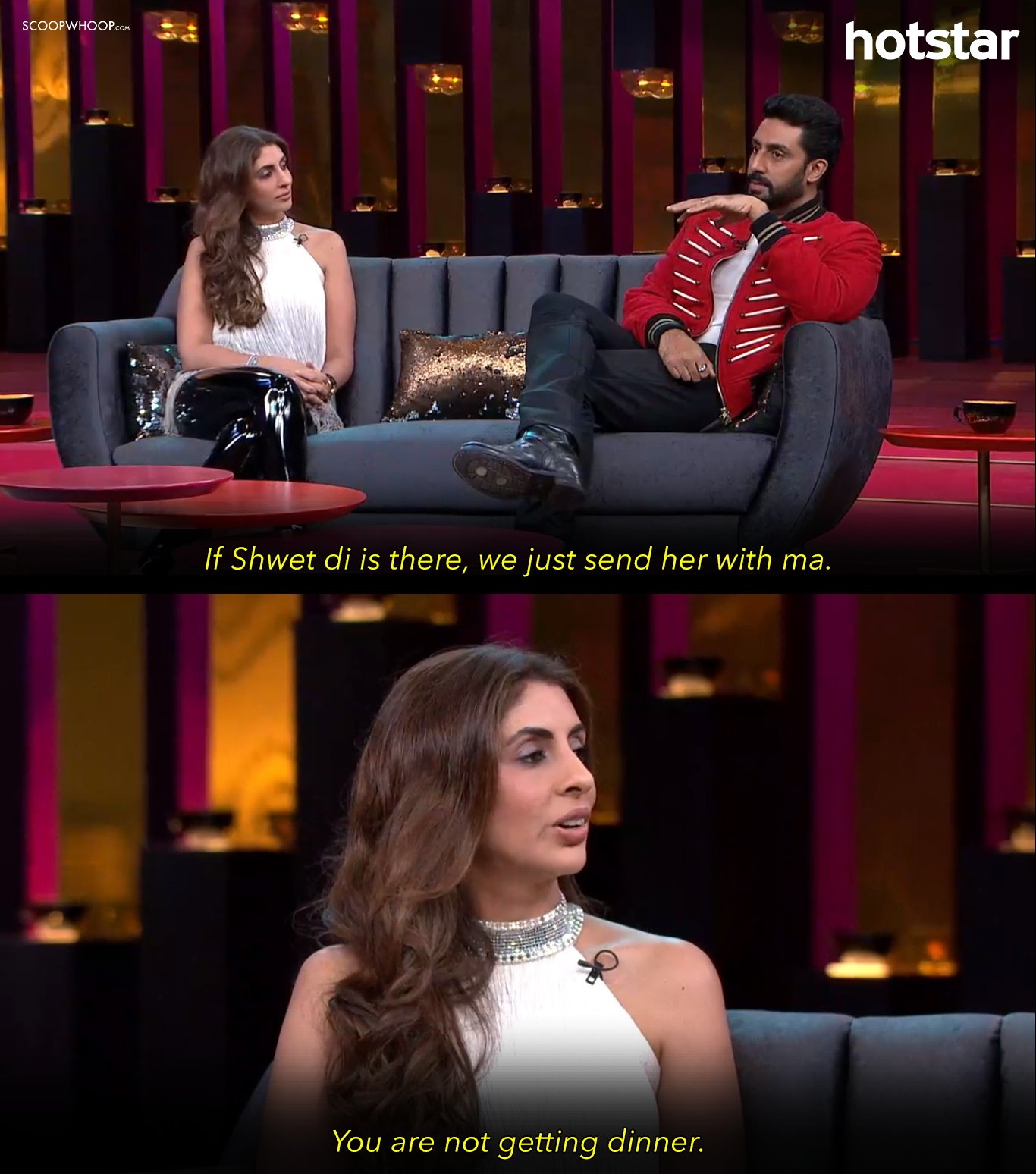 So, as revenge, Shweta revealed his embarrassing secrets.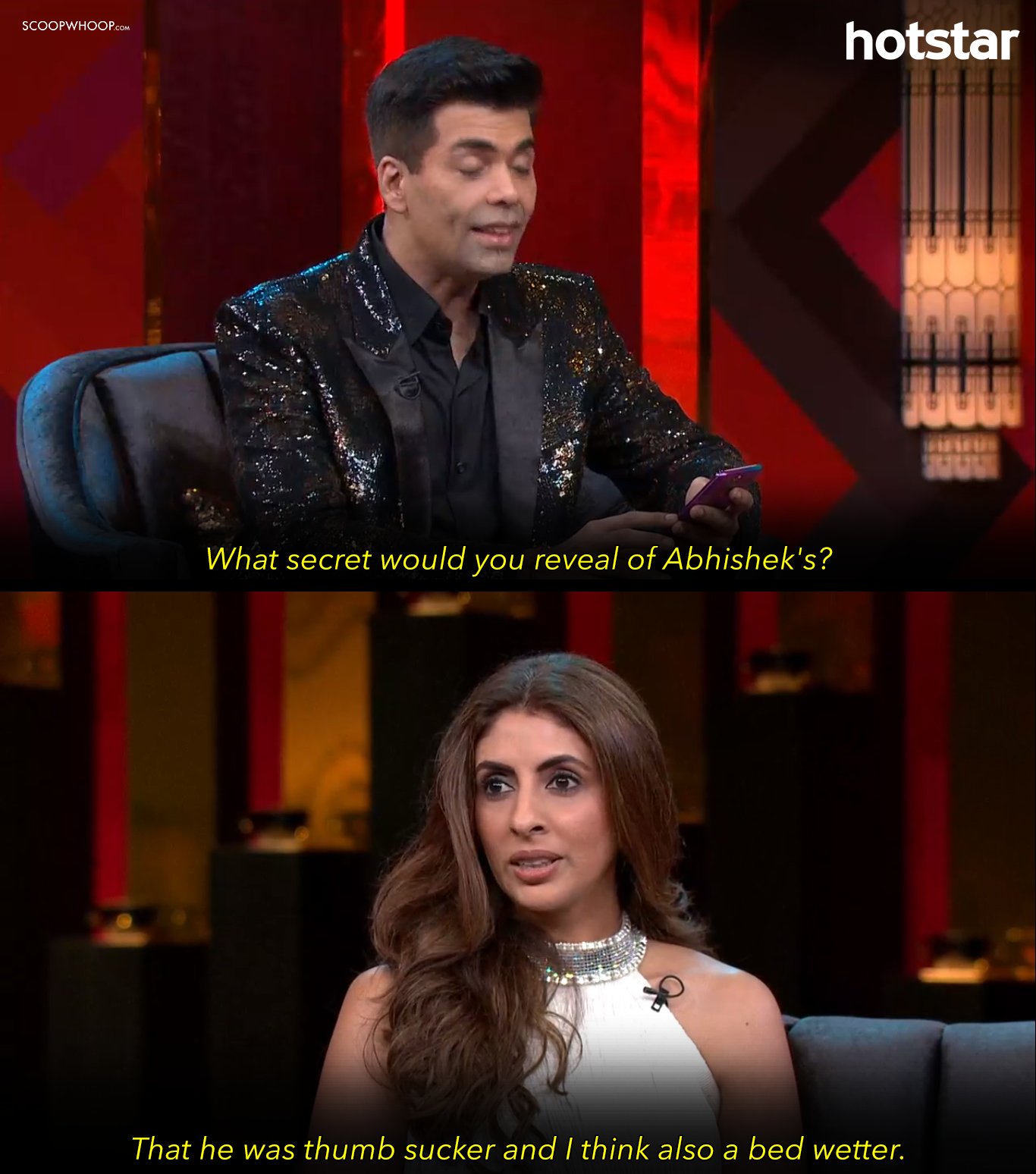 Another secret we got to know was that their family WhatsApp group is just like ours.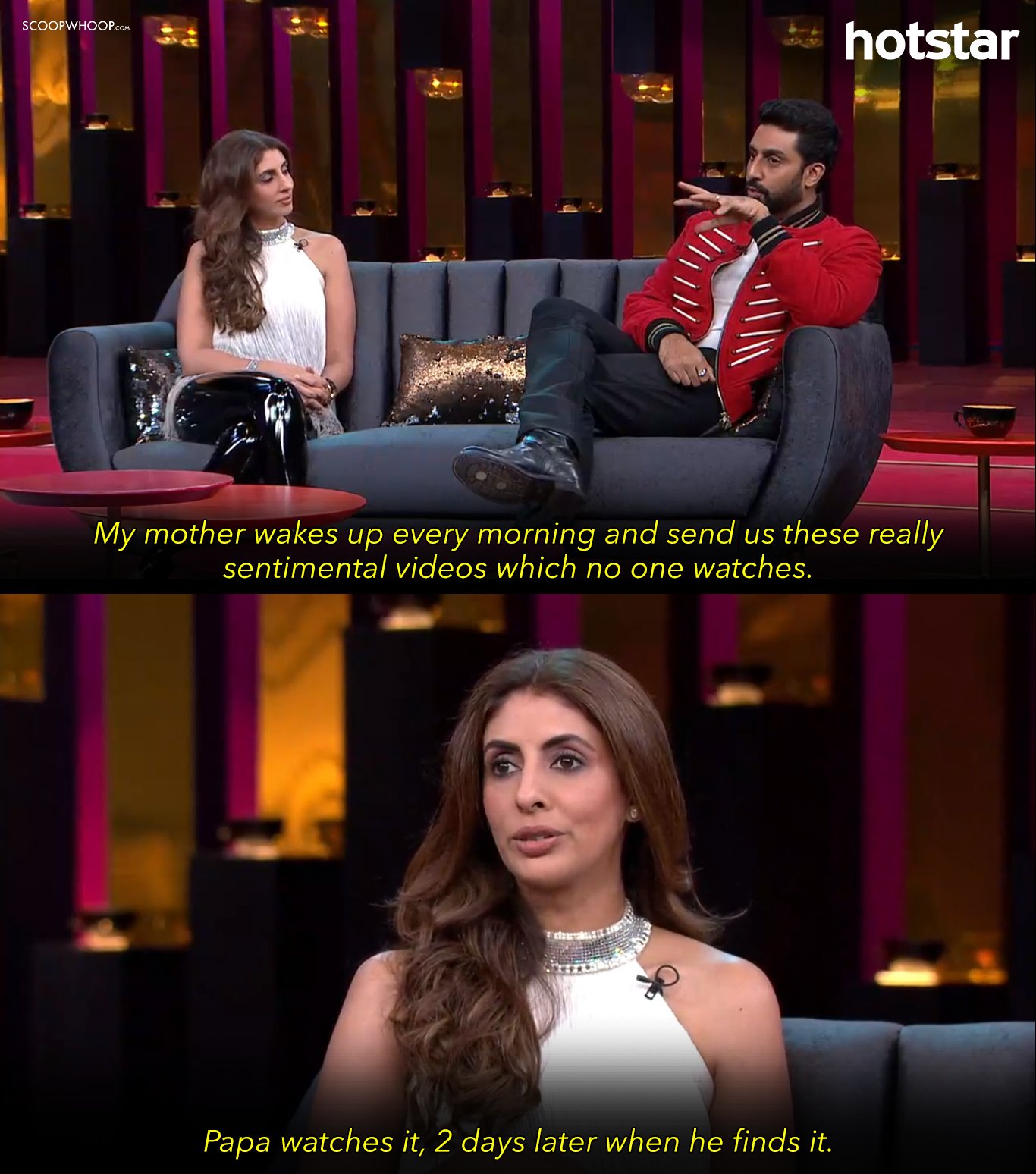 And another that she didn't find any of Abhishek's friends attractive because 'have you seen them?'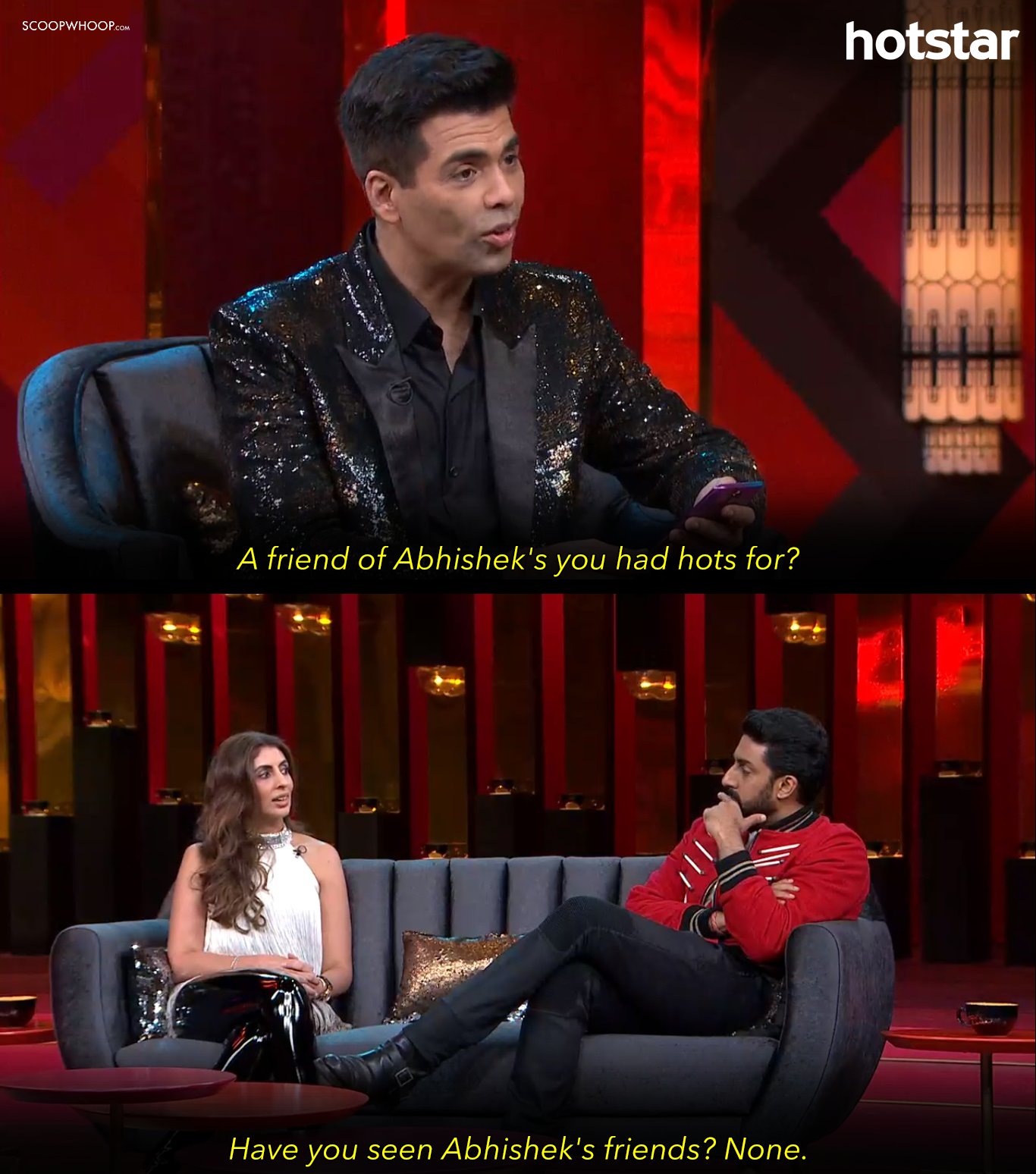 In no mood to spare him, she said she 'tolerates' his sense of humour and he wasn't impressed.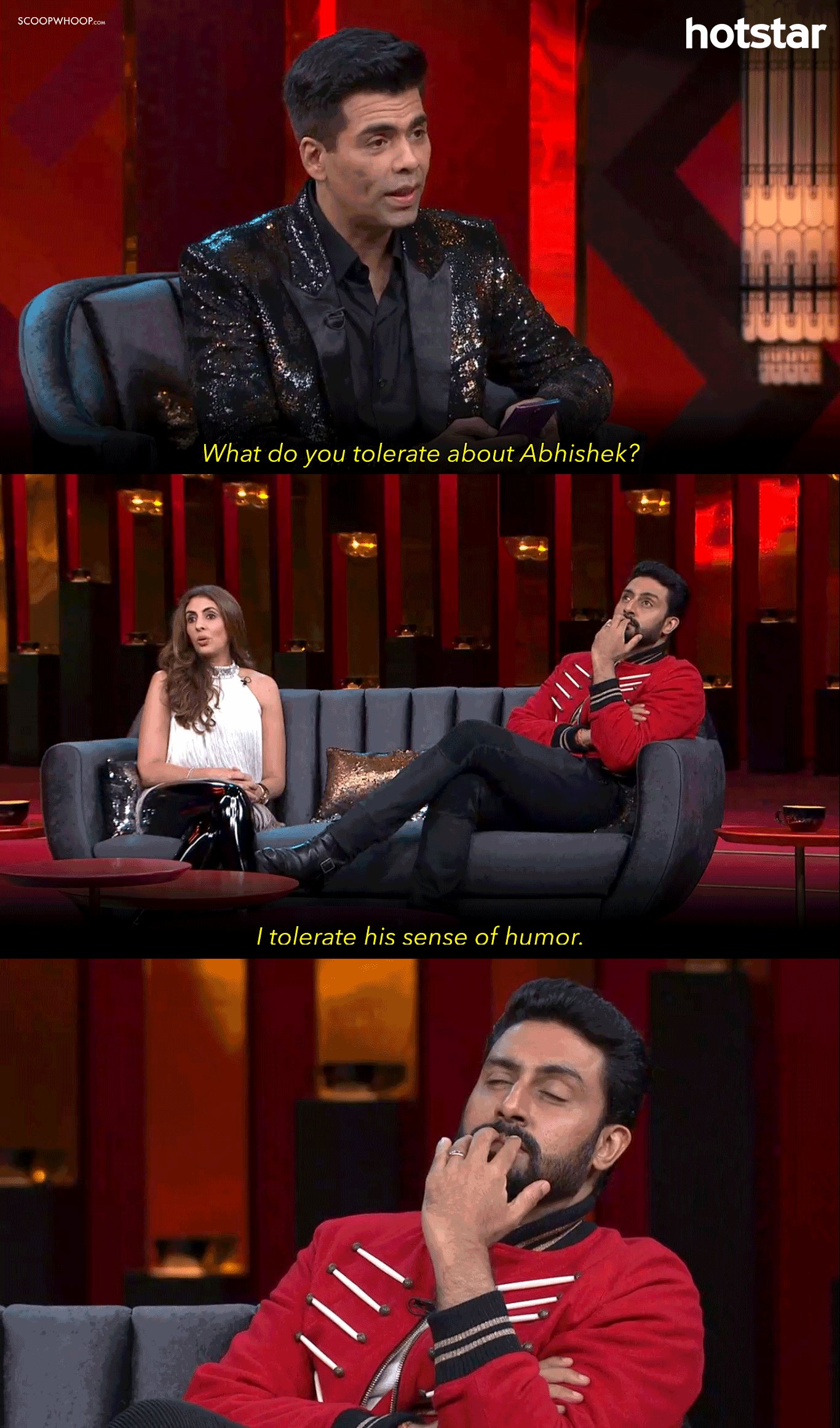 He tried to give it back but she blamed him for telling just his side of the story.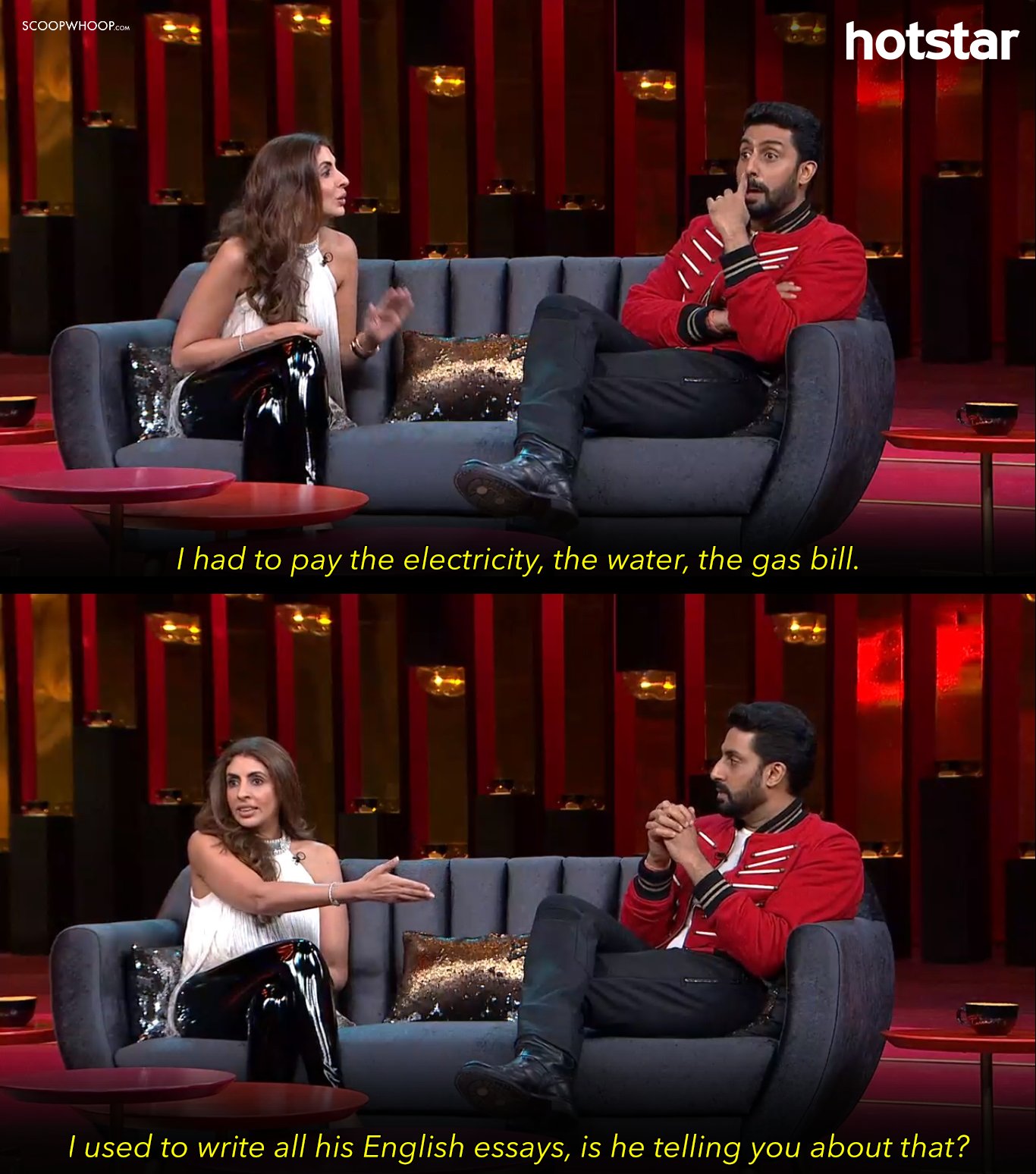 And going by Shweta's opinions, that wasn't the only time he was being manipulative.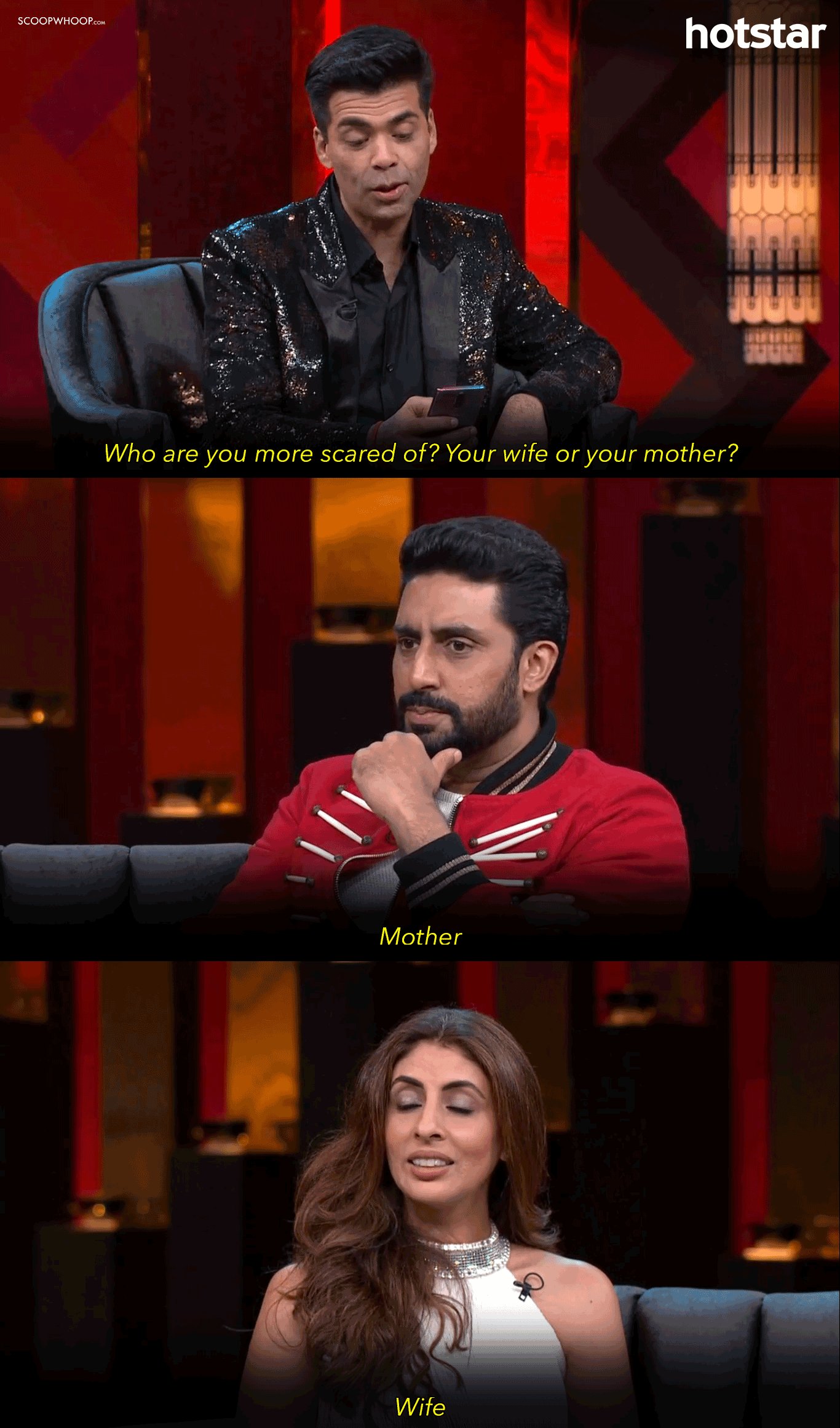 He wasn't having any of it, so he went back to roasting her.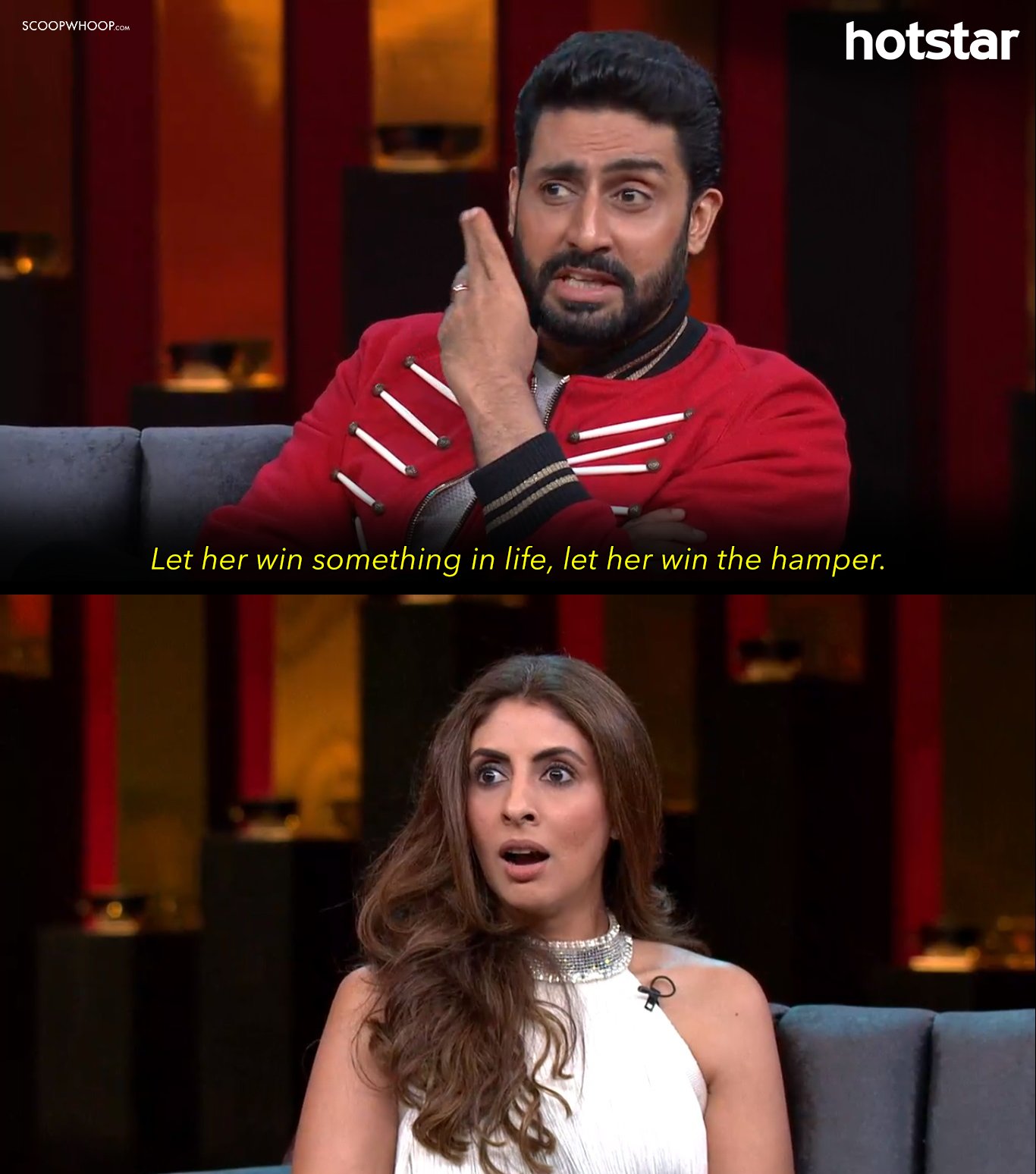 In the end, she won the hamper and Abhishek was just like every brother there has ever been.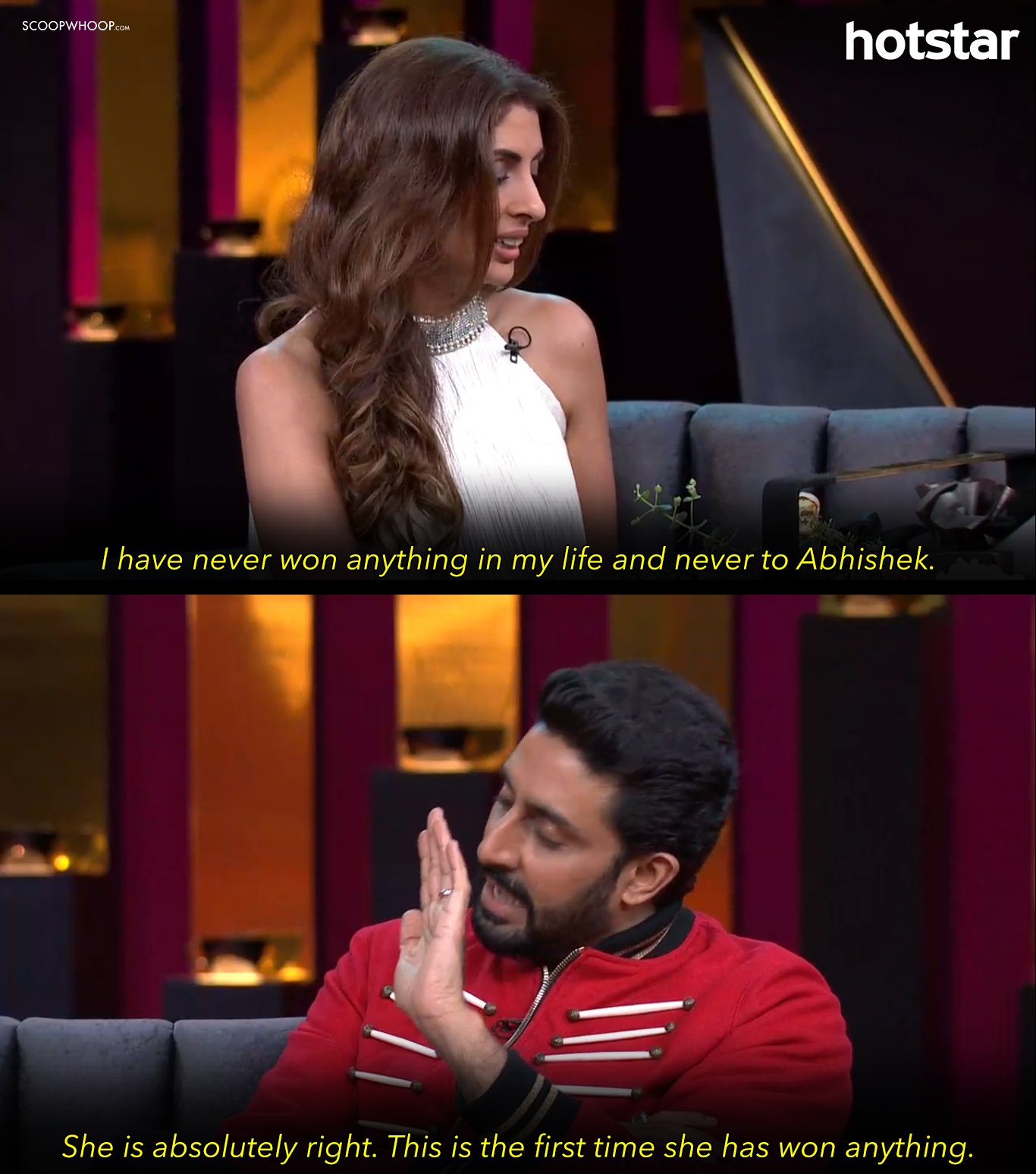 Hate to admit but I miss my brother now. Also, Bachchan siblings are my new favorites.
You can catch this super fun episode, here.