The past 9 months stand proof and now we can safely say that 2017 has been a horrible year for Hindi movies.
With big ticket promising films like Raees, Tubelight and Jab Harry Met Sejal bombing at the box-office, we can only hope that the business minds in the world of movies have understood that movies are much more than putting a Khan at the poster. 
After multiple disappointing trips to the movies, this week came with a slight sense of hope. A hope that an actor like Kangana Ranaut who has 3 national awards to her credit, will not disappoint us.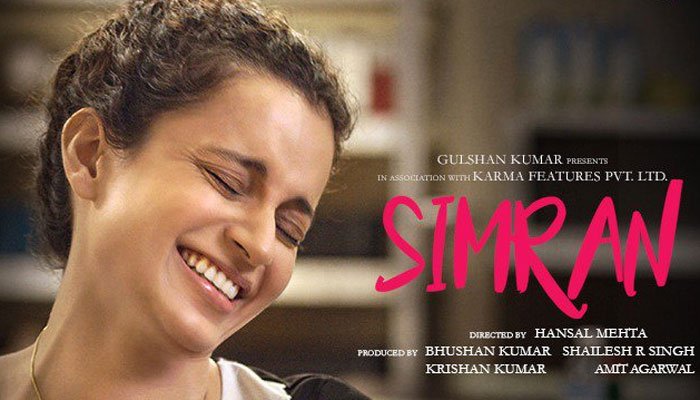 Now Kangana has become a regular feature on our social media timelines. Her multiple interviews in the past 2 weeks have flooded our news feed and if the past is an indicator, Kangana will continue to have the same position on our social media for the foreseeable future. 
One may call her controversy's child or the woman who single-handedly took on the mafias of Bollywood, but there's no denying the fact that she's a wonderful actress and with Simran, she proves yet again that it's her work that can shut the harshest critics.
Simran might not be the best film this year but it certainly proves that in an industry where men have been ruling for decades, a female actor can stand tall on the basis of her merit.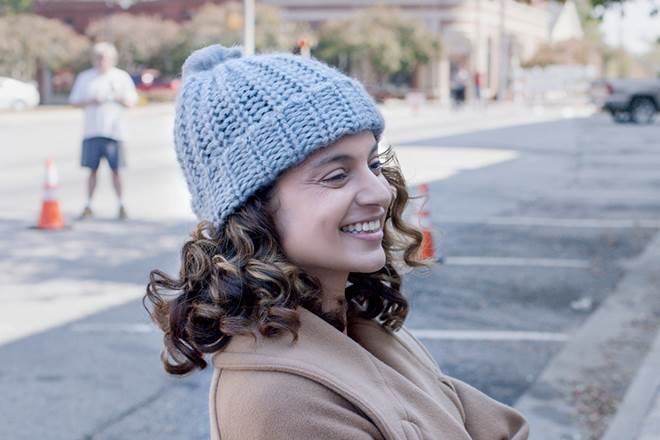 The writing credit controversy of Simran made news even before the film's trailer came out and while we don't know who lied and who didn't, the film's script wasn't something worth fighting for. What shines in the film is the performance of the actor Kangana Ranaut. Kangana has repeatedly said in many interviews that she wants to contribute more to her films as she feels that she's being under-utilised and Simran is an example of the same.
Had it not been for Kangana's crackling screen presence, the 125 minute film would have been unbearable. She waltzes through the film like she belongs there. Her ability to find humour even in the darkest of situations makes her character real.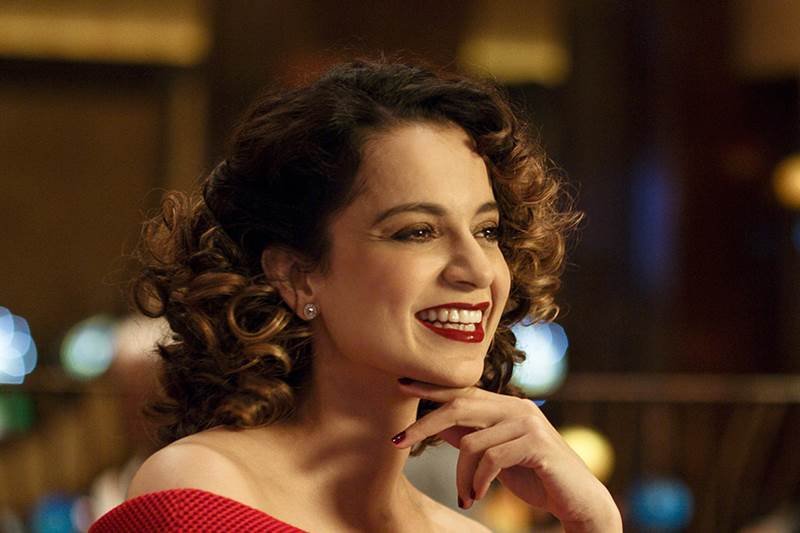 The Hindi film audience can't be be fooled anymore. We know when the makers are trying to manipulate us and we certainly know when they think they're talking to the masses and are actually just making a fool out of themselves. Salman Khan's Tubelight was a shining example of the same.
We live in a world where content from all around the world is available on our phones so to spend money for movie tickets and actually making an appointment has turned into a huge task and if the films keep disappointing us the way they've been doing, we'll stop making that appointment altogether.
In my opinion, the so-called logic suggesting that female driven films don't work is quite half baked. 
We watch a film to watch a story, the gender of the lead character is actually secondary. Of course, we are lured in when the film boasts of someone who is a 'star'. But Queen's success certainly taught us that it's not only the stars that draw in the crowd.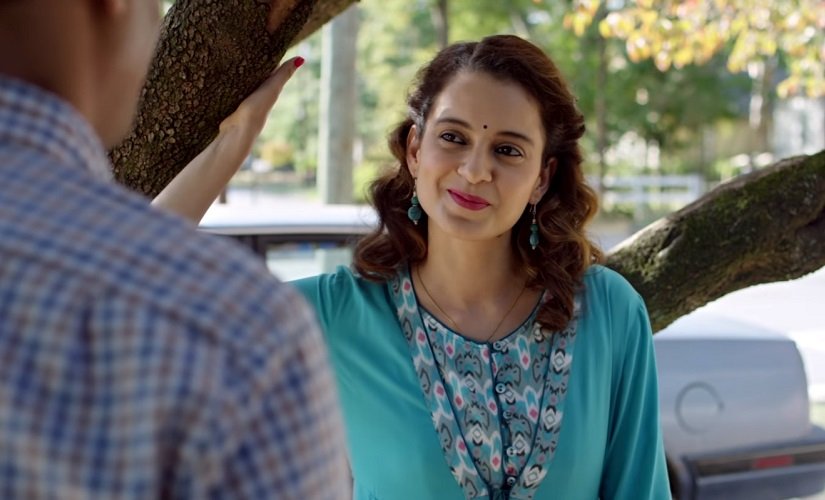 Simran might not make history but it certainly drives home the fact that having a woman on the poster of a mainstream Hindi film is no sin. What truly sells the film is its content and Bollywood certainly has a long road ahead if they wish to get there.