One of the oldest singing reality shows on Indian Television, Indian Idol is currently shooting for its 11th season. Naturally. the judges and host of the show have to prepare for surprises given the nature of the show. However, something the judges – Neha Kakkar, Anu Malik and Vishal Dadlani were completely unprepared for took place this season.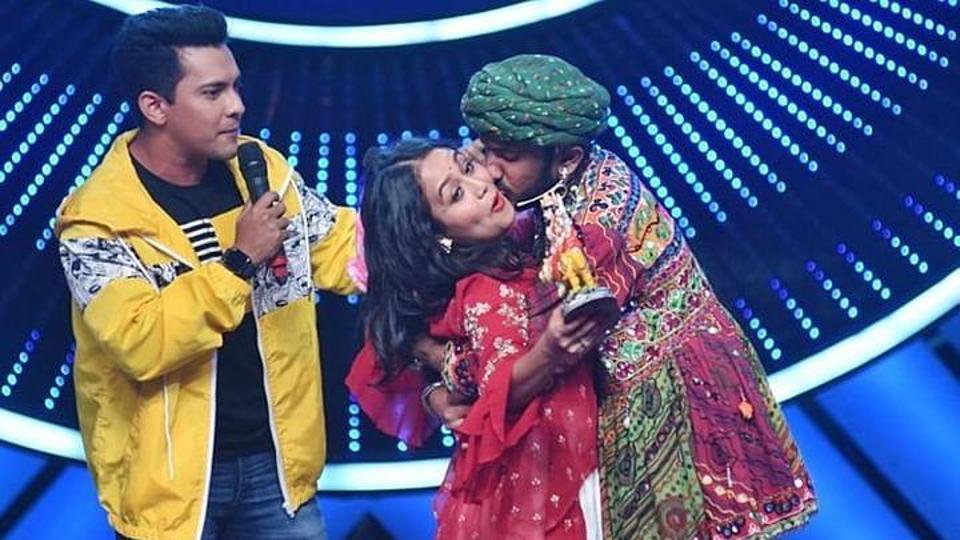 Singer Neha Kakkar was reportedly harassed by a fan who came on the pretext of auditioning for the show. It is common for celebrities like Neha Kakkar to get on stage and receive gifts from fans. In this particular incident, the fan grabbed Neha and forcibly kissed her on the cheek. He even badgered her about knowing her from before, something Neha repeatedly denied. 
Fellow judge Vishal Dadlani tweeted that he wanted to call the police when the incident took place but Neha decided against it. 
The host of the show, Aditya Narayan spoke to a newspaper about the same and stated that the man even has a tattoo of the singer. 
I understand what it is to have fans who are obsessed. I know this man has a tattoo of Neha on his hands. So in some way this man must have immense love for her. You kind of feel for them (fans) as well. But you need to make them aware of where to draw the line.
-Aditya Narayan told TOI
Neha and the channel are yet to comment on the incident.