Southern playback singer Suchitra Karthik on Monday posted a photo of her bruised hand on Twitter alleging an attack on her by the team of superstar Dhanush.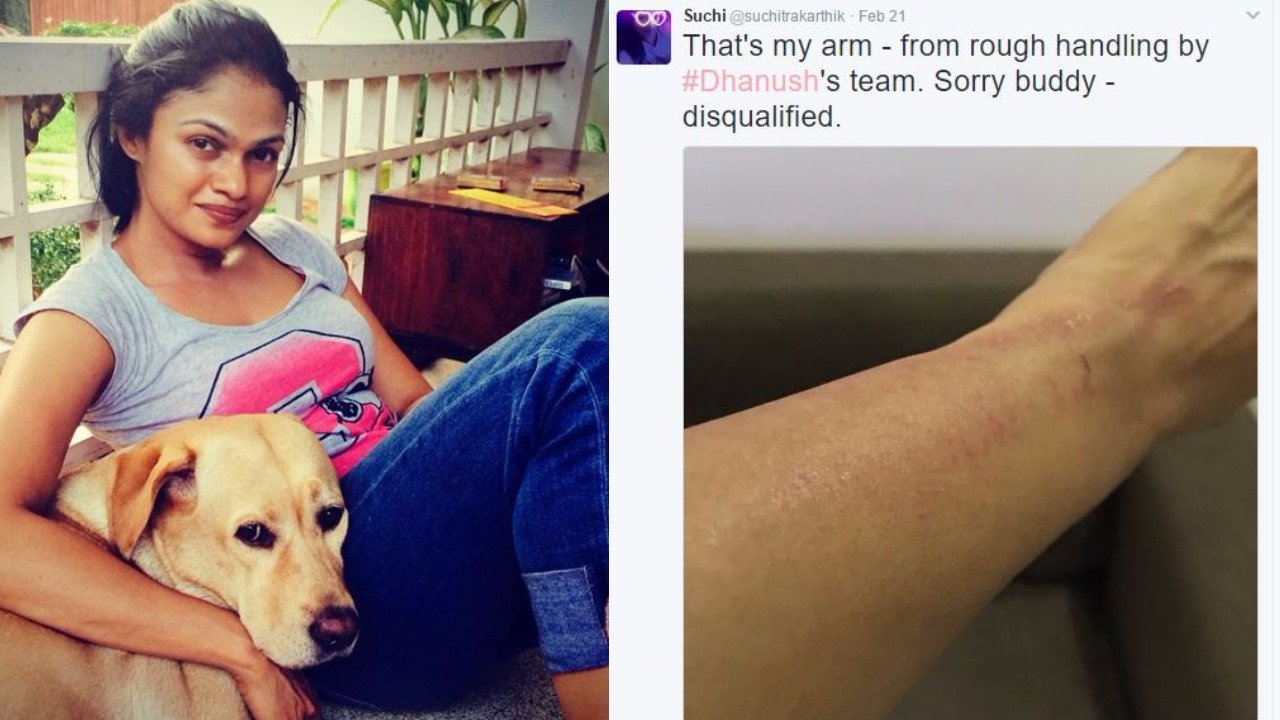 In a series of cryptic tweets, the singer also claimed of not getting any help during the attack.


While the reason behind the tweet and the allegations still remain unclear, Dhanush fans not only slammed the singer but also refused to believe her and speculated it to be a mere publicity seeking tactic. 



It all started after the 34-year old singer cautioned her followers about a sex scandal in Coimbatore. 

Following which, she alleged Team Dhanush for mishandling her.