The best part about intelligent, interesting, and genuinely well-created content coming to digital platforms and small screens is the chance that it has given to multiple actors – debutants and seasoned performers – to prove their talent. Like these actors did in 2018: 
1. Rasika Dugal in Mirzapur
As the sexually empowered, confident, and almost sly wife of smalltown mafia leader Kaleen Bhaiya (Pankaj Tripathi), she truly shined through. From a seductress to a damsel, she nailed her character to a tee, even managing to hold her own in front of seasoned performers like Pankaj Tripathi and Kulbhushan Kharbanda.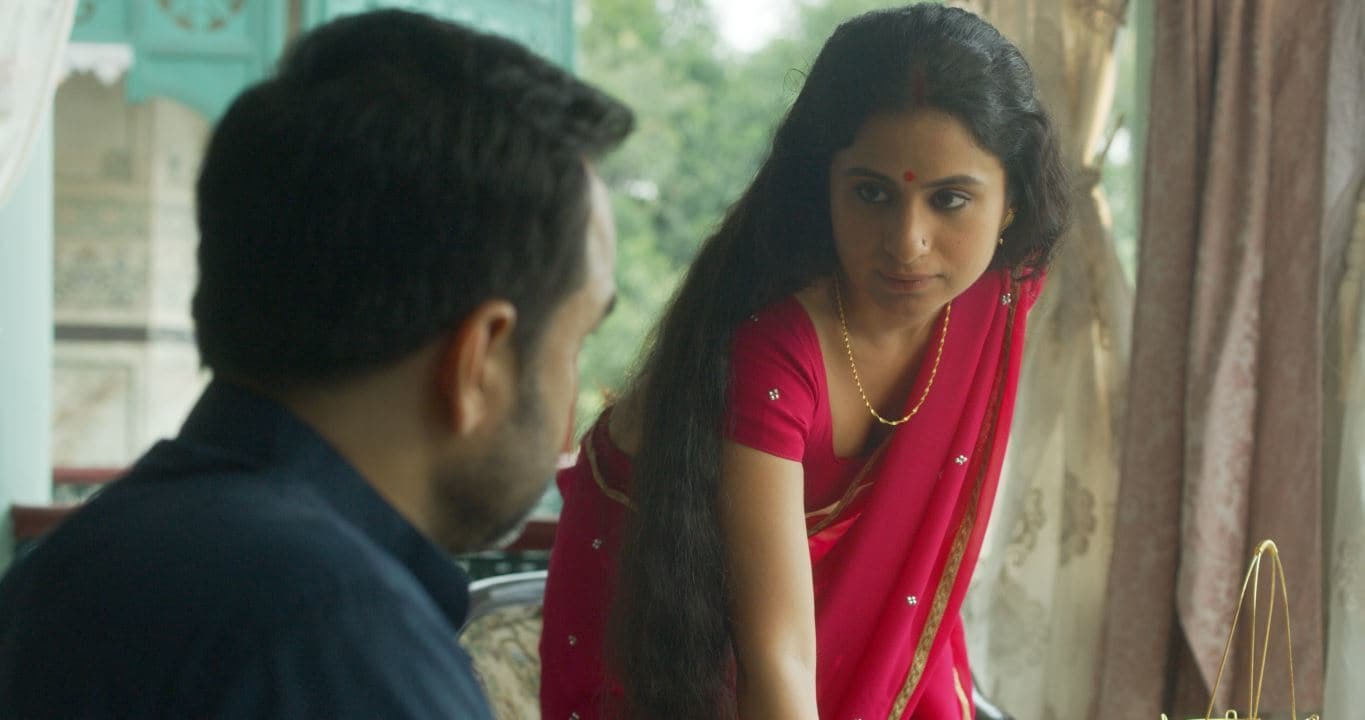 2. Abhishek Banerjee in Mirzapur
He already won hearts as the affable, 'spirit-stricken' friend in Stree, but as the loyal (to a fault) friend in Mirzapur Abhishek Banerjee was simply brilliant. Despite limited screen time, he managed to wow the audience with his almost manic dedication to his friend – to the point that even death seemed like a small price to pay. And here, he truly let his expressions do the talking.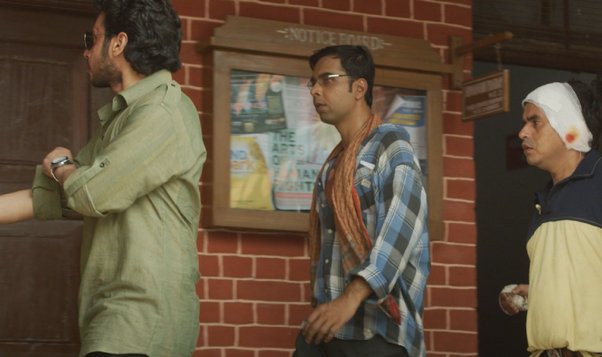 3. Divyendu Sharma in Mirzapur
You ended the show with a genuine hatred for Munnai Bhaiya because that's how brilliant Divyendu's acting was. With eyes that raged with anger and indignation, and mannerisms that defined pampered but troubled youth, Munna Bhaiya was a surprise package indeed!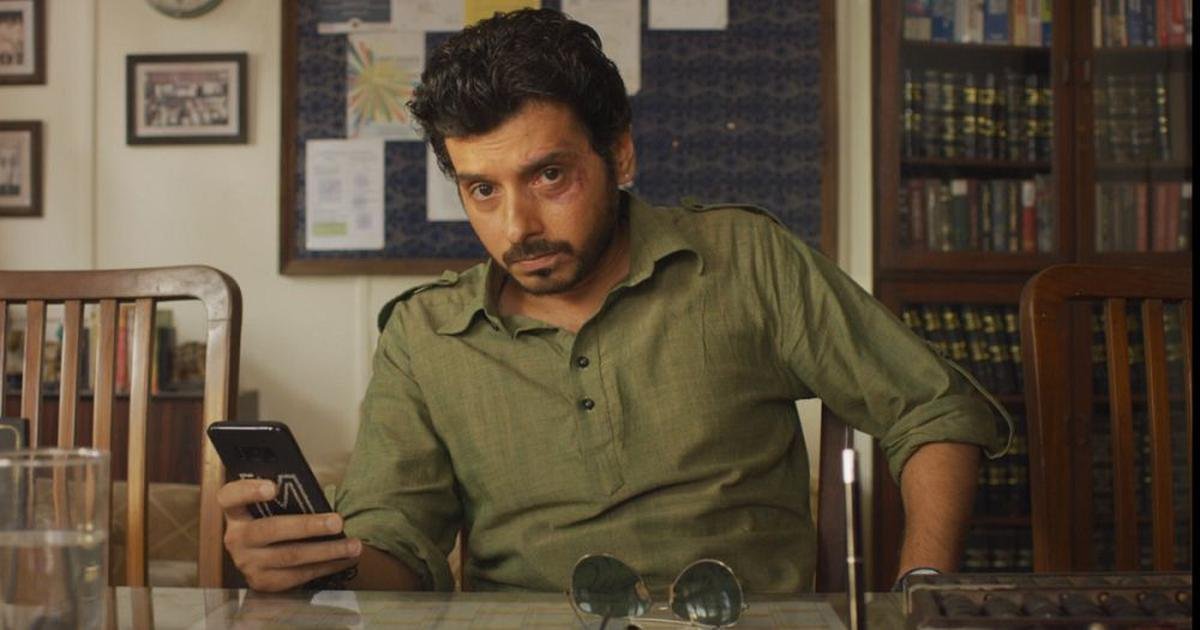 It goes without saying that he completely eliminated his image as Liquid from Pyaar Ka Punchnama (his most famous role in the past). In fact, it is unbelievable how polar opposite the two roles are! 
4. Jitendra Joshi in Sacred Games
There was a not a single person who didn't get emotional when Katekar died. And to make a side character become as memorable – if not more so – than the protagonist (and hell, even the story) was something that actor Jitendra Joshi managed perfectly. He was the warm-hearted and loyal constable whose presence added the much-needed emotional depth to the show. 
5. Neeraj Kabi in Sacred Games
Flawless. There is no other word to describe Neeraj Kabi's strong yet silent portrayal of Parulkar – a corrupt police officer, who has a change of heart. His evil is not obvious, and that's why much more difficult to exhibit. But whether it was displaying the inherent righteousness at being 'the boss' or the conflict of choosing the right side, he nailed the multifaceted role. 
6. Kubbra Sait in Sacred Games 
If there is one character that truly blew everyone's socks off, it was Kukoo. And you literally cannot imagine another actor doing the same justice to the role as Kubbra Sait did. Whether it was expressing her enviable confidence or her unexpected vulnerability, Kubbra brought alive Kukoo in a way that has made the character, and the actor, truly memorable. 
7. Yashaswini Dayama in Adulting
Yashaswini as Ray brought to life all those people who hate to people. She was honest and hilarious, in equal terms. From hating hugs, to cleaning the house for parental visits, Ray won our hearts – and smiles – with her effortless charm. All thanks to Yashawini's natural performance.
8. Aisha Ahmed in Adulting
Just like her flatmate, and fellow actor, Aisha Ahmed's character in Adulting too was fresh, fun, and altogether relatable. From getting obsessed with Instagram likes to struggling to make rent, she was the perfect embodiment of millennial broke. And Aisha's inherent charm is what made Nikhat the perfect on-screen flatmate. 
9. Ritvik Sahore in FLAMES
The show's concept already had us nostalgic, and Ritvik Sahore's innocent performance only added to the charm. As the protagonist, he captured the rush of first love perfectly, making us relive our own childhood crushes as we followed his journey across the show. 
This talented kid had us emotional in Lakhon Mein Ek, laughing in Dangal, and with Flames, he had us rooting for his love story. 
10. Aahana Kumra in Official CEOgiri
The second season of Official Chukyagiri saw Aahana Kumra emerge as one of the most confident antagonists we've seen in a while. She was devious yet sophisticated, and her intelligent brand of evil made her the relatable Komolika of web series. Talk about revamping the traditional vamp!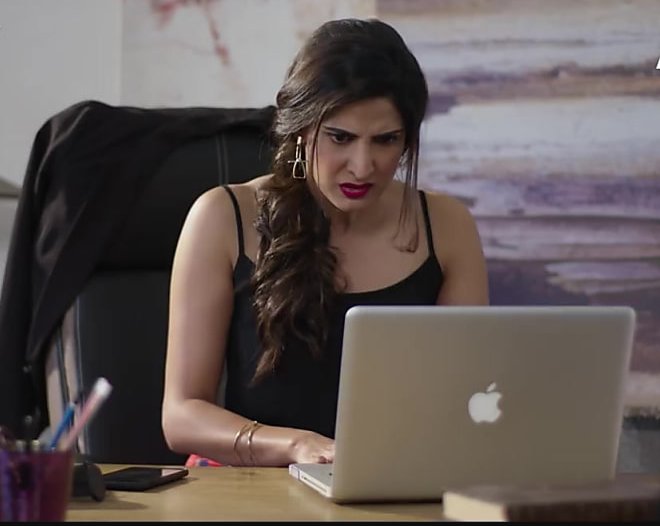 11. Veer Rajwant Singh in The Reunion
This simple show about college friendships in an adulting life gave us Veer Rajwant Singh as a stand-up comic, and his simplicity definitely struck a chord with the audience. He played the class clown who manages to stay under people's emotional radar, simply because he always laugh things off. His natural acting made you not only relive your own college moments but also call back your college friends.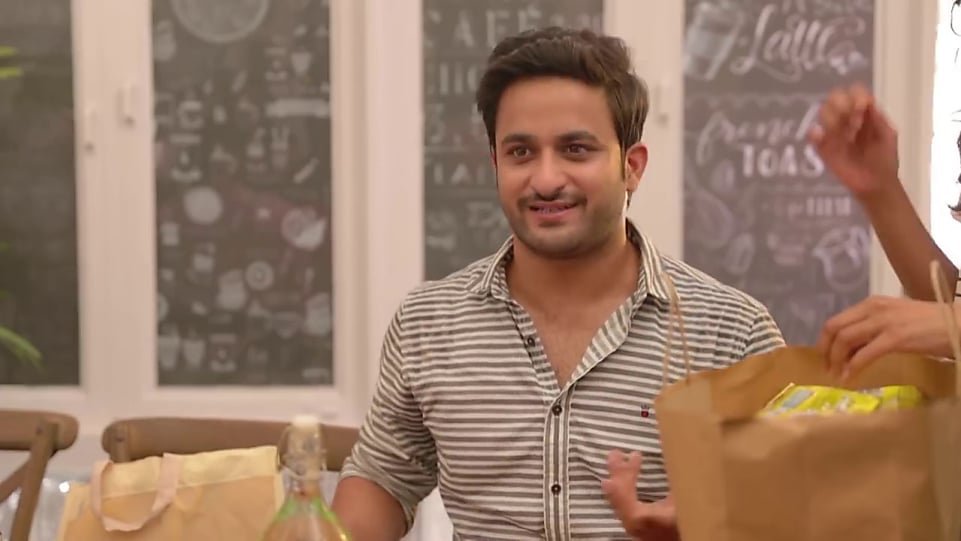 12. Sapna Pabbi in The Reunion
We first loved her in 24 and Trip, and with The Reunion, she again made us fall in love with her effortless onscreen charm. As she struggles through broken friendships, new love, and old mistakes in the show, you automatically end up living her journey with her – because her performance enables you to emotionally invest in the show.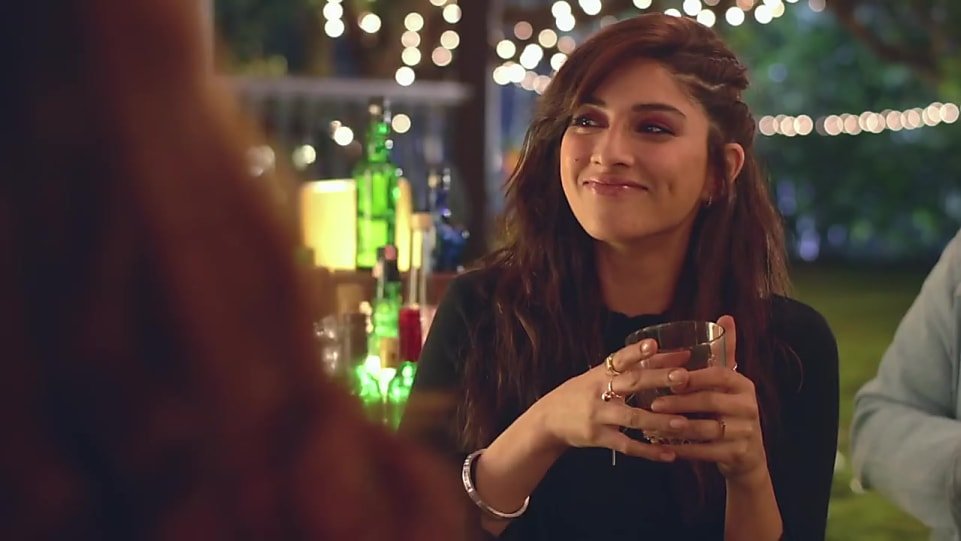 Despite slightly clichéd writing in parts, Veer and Sapna's original act became the highlight of the show. 
13. Vishesh Bansal in Yeh Meri Family 
While we absolutely loved watching Mona Singh in action again, Vishesh Bansal's naivety, innocent curiosity, and developing emotional quotient (as a 12-year-old) was the highlight of the show. It goes without saying that watching his childhood antics and rants was adorable, and credit goes to Vishesh's acting where his performance had us revisiting our own childhood memories.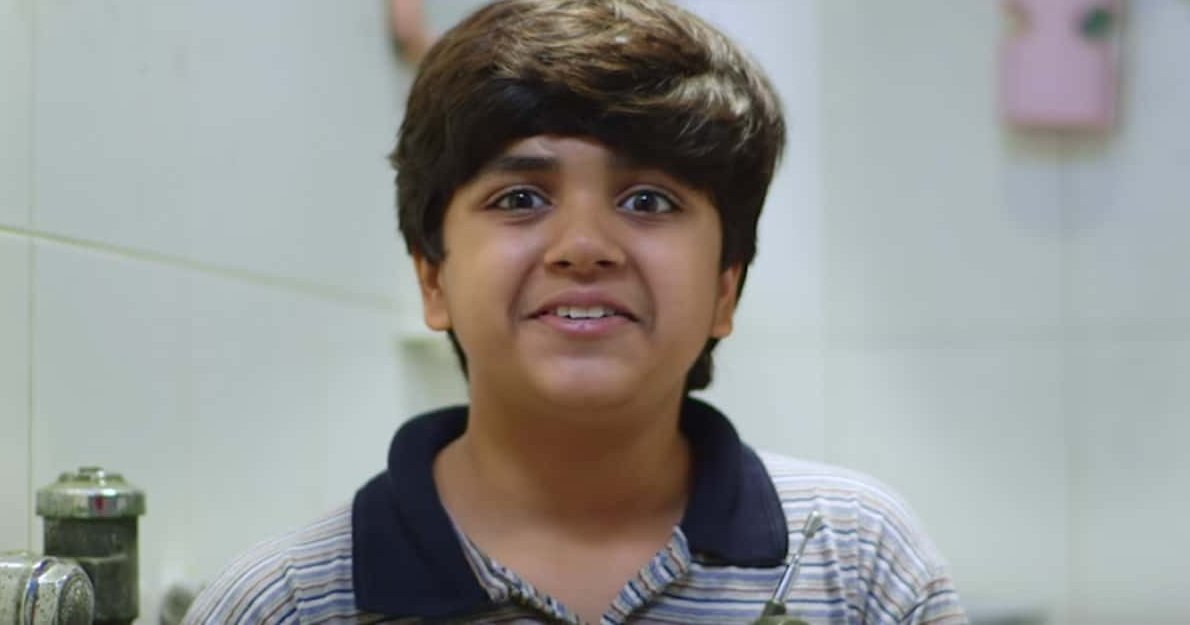 14. Prasad Reddy in Yeh Meri Family
We absolutely, without a doubt, fell in love with Shanky's (Prasad Reddy) childlike craftiness. No matter what ailed Harshu, his street-smart (and book-smart) had an innovative solution ready. Prasad Reddy's affable style was actually an endearingly surprise package of the show.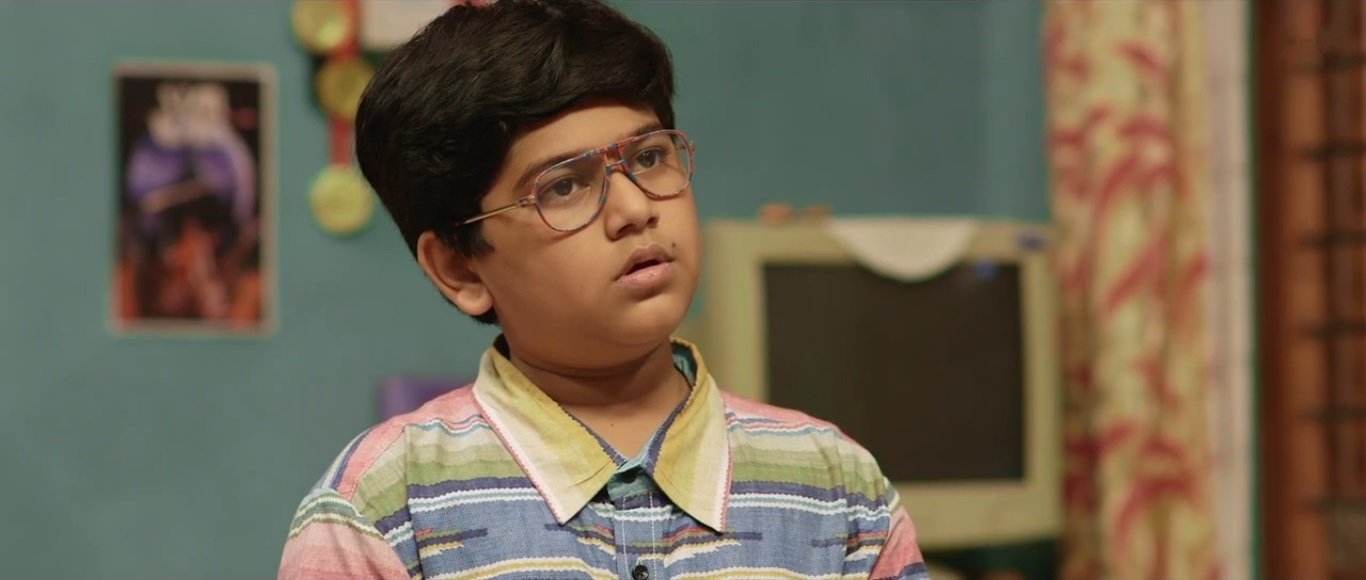 15. Dhruv Sehgal in the Little Things 2
The second season of Little Things brought back one of our most favorite onscreen boyfriends. From battling the problems of a growing relationship to moving back to the basics of love, Dhruv was the epitome of a modern-day boyfriend, whose relatable antics had us grinning from ear-to-ear, and warmed our hearts.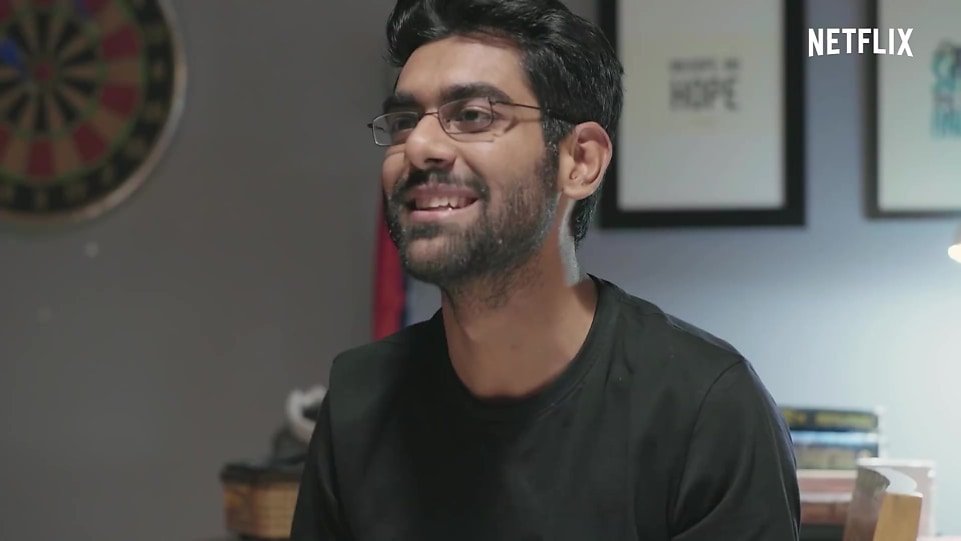 Finally, there's more to the world of entertainment that just indie movies and commercial cinemas. We just hope that 2019 keeps the talent coming.