Sofia Hayat's journey from a model to becoming a nun is quite mind-boggling to the common mind. The lady changed her name from Sofia Hayat to Gaia Mother Sofia, got her breast implants removed and even proclaimed to the world that she would stay celibate for life. 
In her quest to find inner peace, Gaia Mother Sofia has been regularly updating her Facebook and Instagram with photos from her pilgrimage trips in India.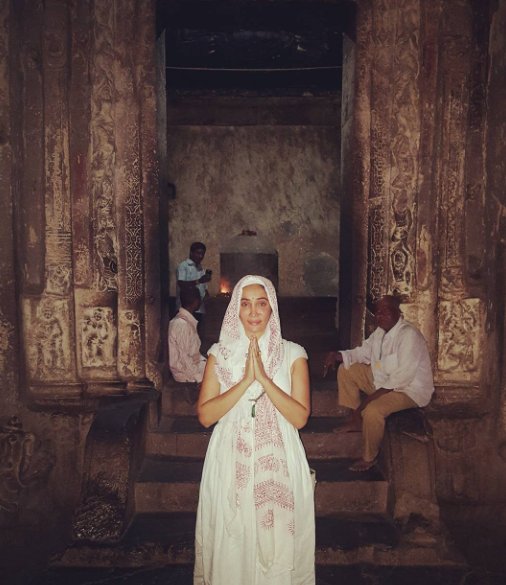 On her recent visit to Aurangabad, things took a crazy turn and Sofia posted a video where she seems to be crying and talking about the overwhelming power that emanates from the Lord Shiva temple, particularly from the lingham.  
She describes the feeling as giving birth to Lord Shiva!
In the caption to the video she writes, 
"Today I know I gave birth to Shiva. Today he came back to me and is inside me. I felt scared for such a big powerful change in my body. I am changing back to who I am. The Gods are coming back. The power in me is so great. Shiva is here inside me, I am inside the shiv lingham."
We honestly don't know what to even say about this!