Oh teri! India has finally come of age. I can safely say this because we have our very own Bridget Jones now. Just in case people from Kolkata are confused, I am not talking about Bridgette Jones, the henna-haired beauty columnist from the city who dispenses kitchen beauty tips. You know, homilies like use-besan-to-get-rid-of-tan. This Bridget Jones, Noor, will probably use all the besan in her life to good use- fry pakoras out of it. 
That is the philosophy behind Helen Fielding's iconic heroine, portrayed by Hollywood sweetheart Rene Zellweger. A heroine both lovable and flawed who ended up being a Hollywood prototype. 
If life gives you besan, fry pakoras with it. Remember that. 
Noor may seem to be a direct descendant of Bridget Jones to us, but director Sunhil Sippy has based this film on Pakistani novelist's critically acclaimed crime thriller, Karachi You are Killing Me!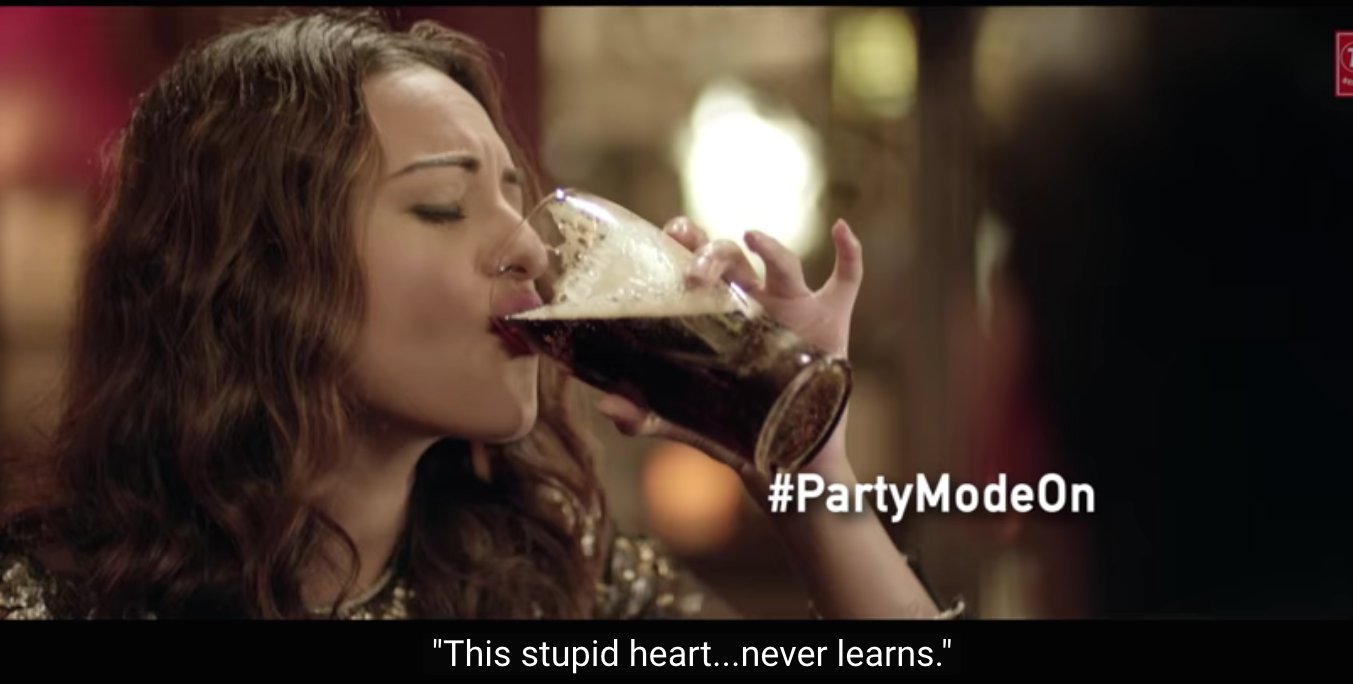 Like Bridget, Noor arrives at her 28th birthday determined to take control of her life, which until now has consisted of smoking, drinking and eating too much and not finding the right man, or indeed much of any man.  I can bet that like Bridget Jones, she is petrified of dying fat, drunk and lonely and is eaten by Alsatian dogs. 
Her day starts with kicking her vintage alarm clock off the mahogany side table in her art deco apartment. Then she groggily proceeds to her bathroom to scowl at her weighing scale. 
A fluffy cat and a father designed to make you go 'aww' adorn her drawing room. It's like flipping through someone's Instagram page, where each shot has been taken in the Gingham mode. 
As a journalist with a news agency that focuses on click-baity articles, Noor finds herself chasing freak shows like a man who has chosen to walk on his hands for a year and a woman who never takes off her riding helmet. She, however, wants to do more "meaty" stories. Things that will really make a difference. In other words, Noor is the biggest and the most heartbreaking cliche of journalism- a feature journalist who wants to make it to page one.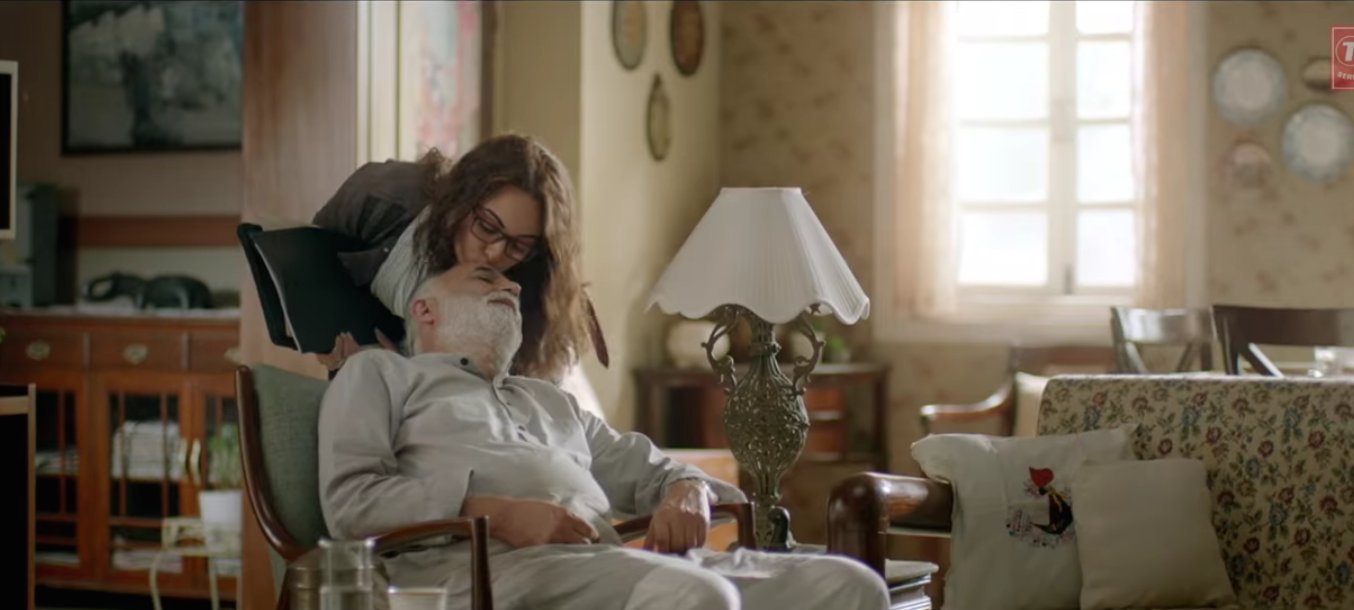 Yes, Noor is a south Bombay brat, like Ranbir Kapoor in every Ayan Mukerji film, but director Sunhil Sippy also takes adequate precautions not to trivialise her. Every now and then, when the film seems to settle in the comforts of a rom-com, Sippy chides his heroine for not doing enough. 
In a standout scene, Noor's editor gives her an earful for her dismissive body language while interviewing Sunny Leone. 
"She is a woman who has achieved her success on her own terms, learn to respect that," he says. 
Noor, who probably identifies herself as a feminist, cowers in indignation.
Sinha, playing an urbane, sexually liberated character for the first time in her career, dives into her role. You really want to like her, but the the film pushes her into your face so aggressively that you almost turn away in embarrassed repulsion.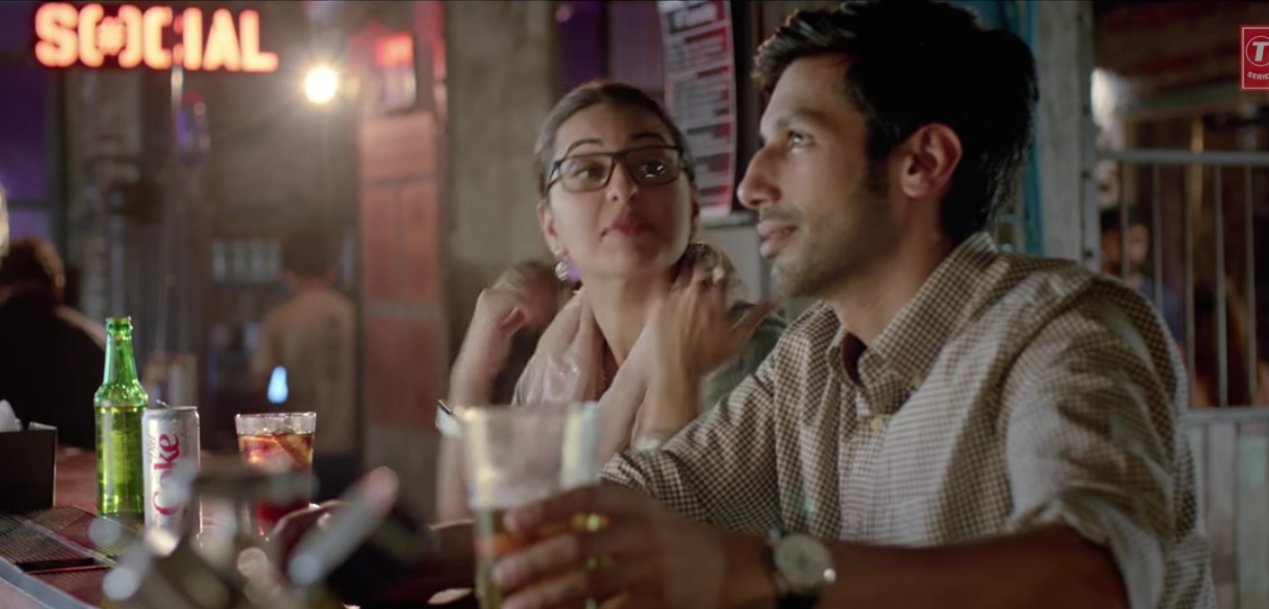 Noor's male suitors, like Bridget Jones, consists of a dubious rake (Purab Kohli) and a dependable guy (Kanan Gill). They both have specific purposes in her life and Noor seems to be acutely aware of that. The muddle-up comes in form of a story that, very predictably, changes her life. 
Noor makes several well-intentioned but tentative attempts to address the changing face of journalism in the era of social media. We live in a time where the concept of genre-reporting is getting redundant. Yet, when Noor is sent to do a story on a slum doctor right after she interviews Sunny Leone, eyebrows have to be raised. 
Sippy makes a conscious effort to stress on the importance of social media in journalism, but how are we to take him seriously when shows the construction of her "groundbreaking" report on Mumbai's organ stealing racket involves just a few Google searches? Even if we were to make allowances for the fact that Noor works for a new-age news agency, the absolute lack of protocol in her interactions with her boss is problematic to say the least. 
That's my main grouse against Noor. It's a film so entirely devoid of filter that it doesn't know where to stop. It could have been a quirky, coming-of-age tale of a young woman battling her own demons. That would have been enough. Instead, it's burdened with the responsibility of saving the world. As any good editor would tell you, a story can't be everything.