Anil Kapoor has declined to wade into the Twitter debate between daughter Sonam Kapoor and actor Abhay Deol, who had slammed Bollywood actors including his Aisha co-star for endorsing fairness creams.
"It's a small thing. I don't get involved into any matter of my kids. So, let it be between the kids. Sonam will be the right person to speak about this. If there is a crucial matter or anything I will talk about it; don't involve me into these small things. Sonam can handle these things very well," Anil told PTI at an event in Mumbai
Abhay had criticised Shah Rukh Khan, Deepika Padukone, Sonam Kapoor, Shahid Kapoor and John Abraham for featuring in campaigns that promote and sell fairness creams.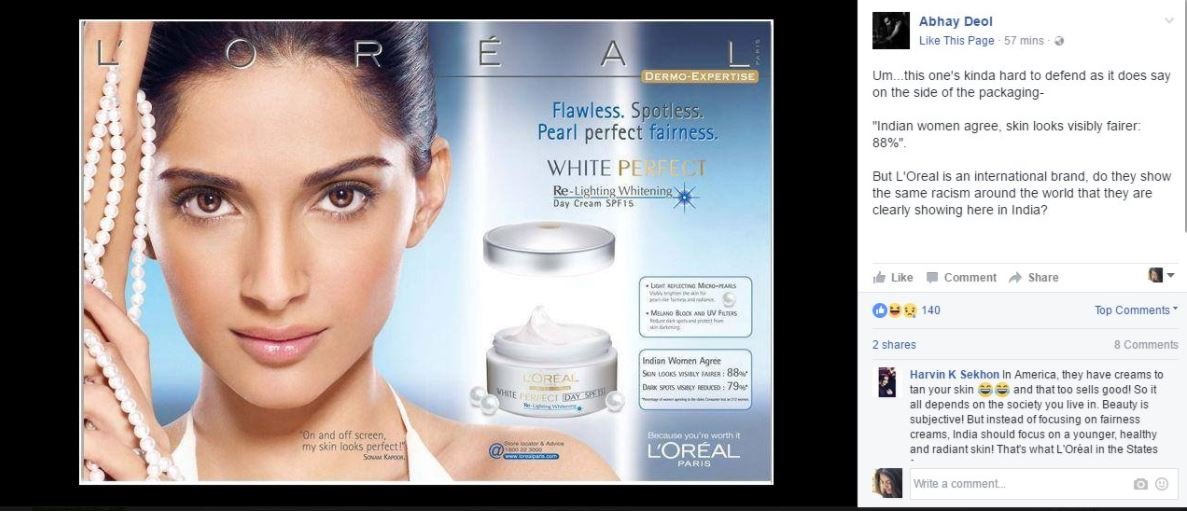 While the other actors stayed silent, Sonam posted a photo of Esha Deol, Abhay's cousin, endorsing a fairness cream. She, however, deleted it later.
Abhay had simply replied, "Is wrong too. For my views read my post."
Along with the photo she wrote, "@AbhayDeol I appreciate and concur with your views and would like to know your thoughts on this as well."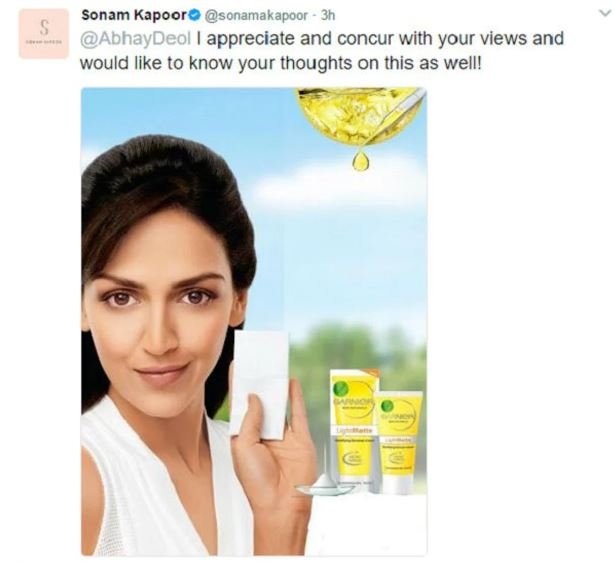 Sonam has won a special mention for her portrayal of the Neerja Bhanot in the Ram Madhvani-directed movie and at the 64th National Film Awards. Anil, 60, said he is proud of her actress daughter Sonam.
"In such a young age and in such a short span she has got this recognition (referring to the special mention). She is fortunate. Every actor was fabulous in 'Neerja' and every department of Neerja was excellent. Neerja was Sonam and Sonam was Neerja. It's a great honour as the film got the best Hindi film award and Sonam got a special mention," Anil said while speaking on the sidelines of the International Indian Film Academy (IIFA) Voting Weekend press conference. 
IIFA Voting Weekend which is held in Mumbai from April 14 to 16 will see members of the Indian film industry showing their support to IIFA as they come forward to vote for their peers.
"It's happening for the first time in New York and it's a big thing to host IIFA there. The show will be bigger and spectacular in every way. We will promote Indian cinema there in the best way possible."
The 18th edition will be hosted in New York this July at the MetLife Stadium.
(Featured image: AFP)