Actress Sonam Kapoor lashed out at Abhay Deol on Wednesday who not only took to Facebook to talk about India's obsession with fair skin but also to criticise those artists who endorse fairness creams. 
And while he picked on almost every celebrity except his cousin Esha Deol, Sonam decided to help him with his research.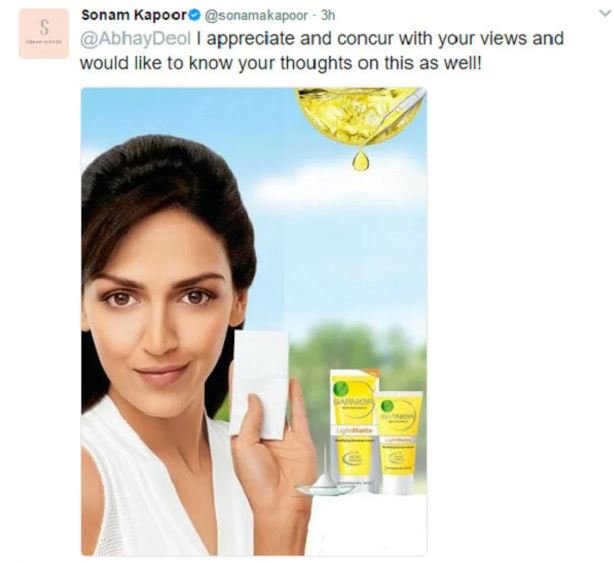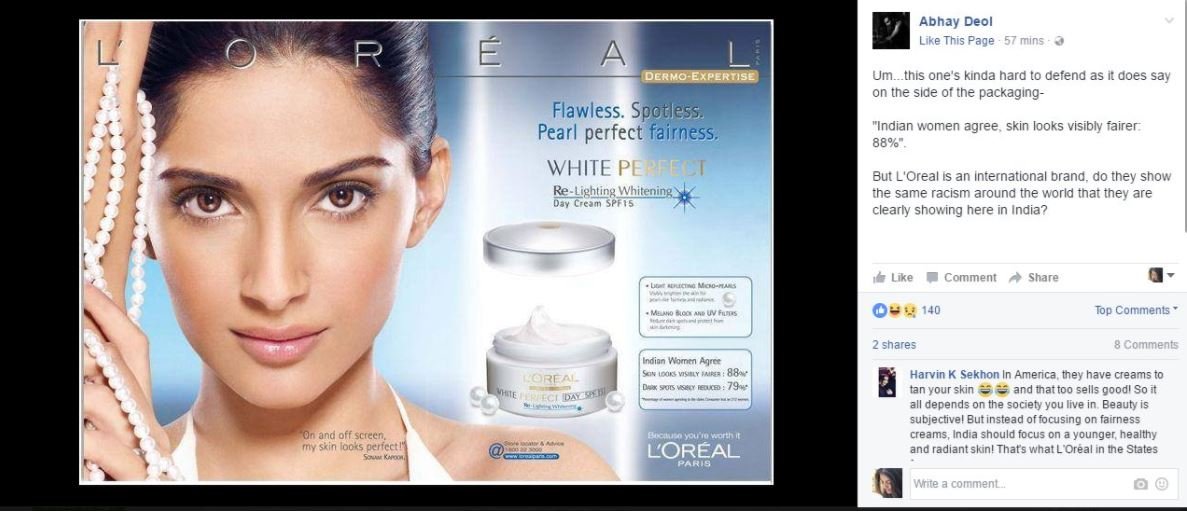 And therefore she had her defense ready.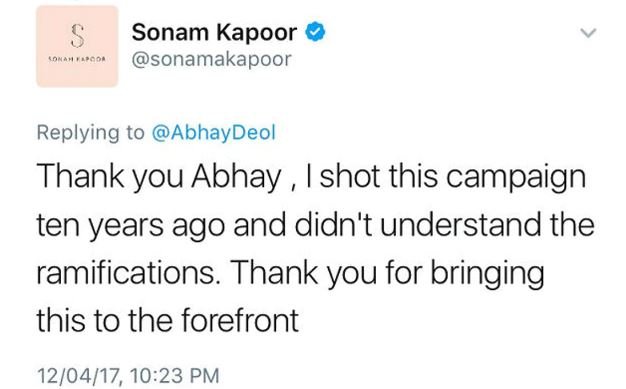 Abhay acknowledged her response later too. 


And after getting a response from him, her tweets are now deleted.
(Feature Image Source:  AFP & Facebook/Abhay Deol)