Don't we feel bad when memories from our childhood get crushed? Bollywood has been ruining our nostalgic moments while presenting cringeworthy versions of our childhood memories. I am talking about the music composers who keep hurting our sentiments using nursery rhymes, poems, and lullabies in their songs and make you feel like 'arey yaar! Why did you do this to us?' With the exception of Lakdi Ki Kaathi and a few other compositions, such tracks are big time losers.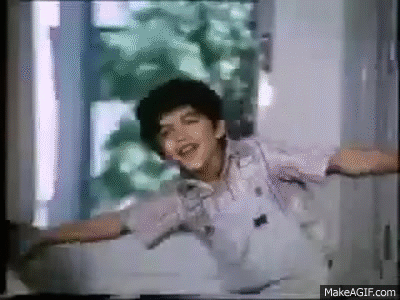 Here's a list of 7 times when Hindi songs ruined nursery poems and other memories from our childhood:
1. Let's Dance Chotu Motu- Kisi Ka Bhai Kisi Ki Jaan
So, Salman Khan and team recently released the song titled, Let's Dance Chotu Motu. Not just one, the track borrowed five nursery rhymes including Twinkle Twinkle, Humpty Dumpty, Jack N Jill, Mary Had a Little Lamb, and Ringa Ringa Roses. And completely ruined them all.
2. Johnny Johnny- Entertainment
Cut to 2014, we witnessed our one of the most loved nursery rhymes turning into a complete disaster. Remember how this Akshay Kumar-Tamannaah Bhatia-starrer ruined Johnny Johnny Yes Papa…? 'Johnny Johnny…Aaan Ji…Tune Pi Hai…Naa Ji…' WTF, man.
3. Twinkle Twinkle- Dirty Picture
Imagine Twinkle Twinkle Little Star turning into a sensuous song? Yep, that happened in Vidya Balan's The Dirty Picture. Not just that, its lyrics were cringe AF. A line from the song goes like, "Twinkle Twinkle Main Little Little Star Ban Gayi…" Someone stawwwp them, please.
4. Jack N Jill- Paying Guests
Who would have thought that Jack N Jill Went Up The Hill will be picturised having two men cross-dressing as women and chilling out with their friends? Featuring Shreyas Talpade, Javed Jaffery, Ashish Chaudhary, and Vatsal Seth, Jack & Jill was all about that. And they all tried to be cool but failed.
5. Jingle Bell- Yo Yo Honey Singh
'Money Fame…Money Fame…Dirty Money Fame…Spending Millions Everyday But I Still The Same…' Well, that's what rapper Yo Yo Honey Singh did with our favourite Christmas Carol, Jingle Bell…Jingle Bell… Jingle All The Way. Singh kept the tune quite similar and that's why we dislike this creation even more.
6. Lalla Lalla Lori- Welcome 2 Karachi
Remember when our moms used to sing a lullaby called Lalla Lalla Lori for us? In 2015, we witnessed how that 'doodh ki katori' turned into 'daaru ki katori'. This song starring Arshad Warsi says it all. Damn! We grew up to see this?
7. Baa Baa Black Sheep- Baa Baa Black Sheep
Baa Baa Black Sheep got borrowed in a title track from the 2018 film. Featuring Manish Paul, Manjri Fadnis, and Anupam Kher, the song goes like 'Ba Baa Black Sheep Chhod Na Apni Wool'… Arghh! Forget this song, the makers didn't even care to come up with a creative title for the movie.
It hurts. Really.