When the first season for Game of Thrones aired in April 2011, Sansa and Arya Stark were polar opposites in terms of their ambitions and attitude. But what bound them together was the fact that they were sisters.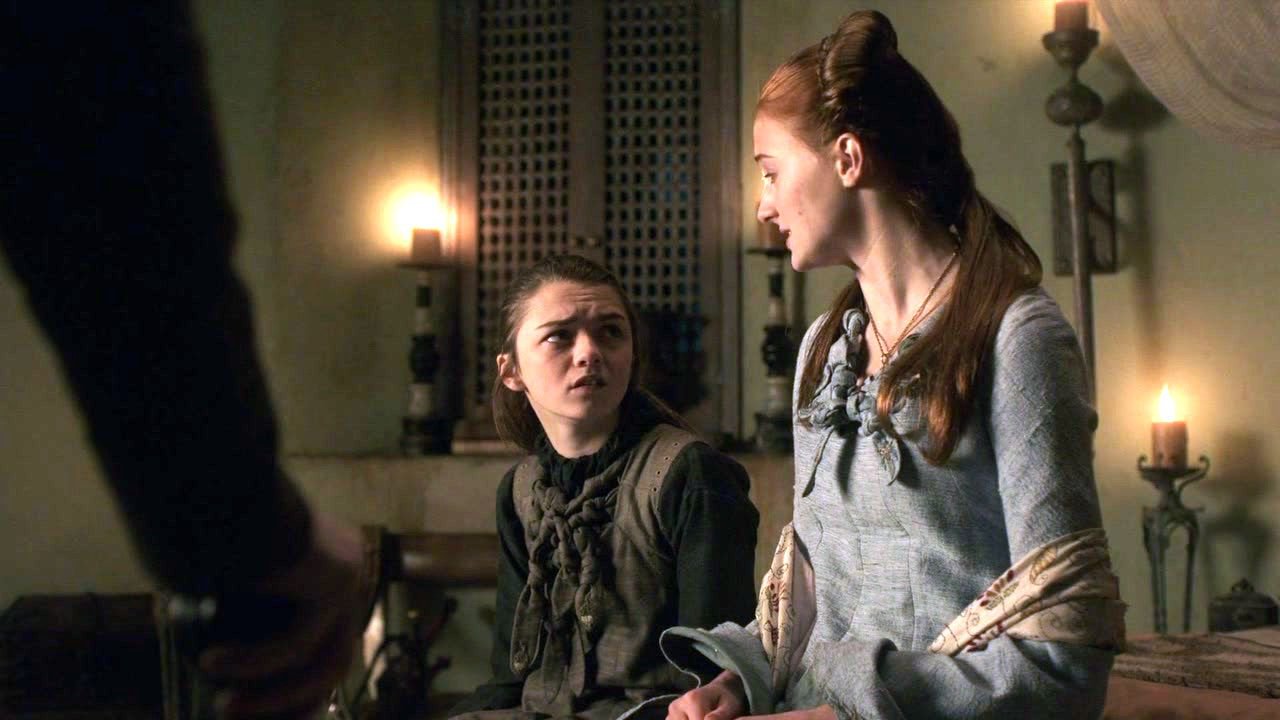 But when Sophie Turner and Maisie Williams first met – to audition for the role of Stark sisters – what bound them together was their immediate affection for each other.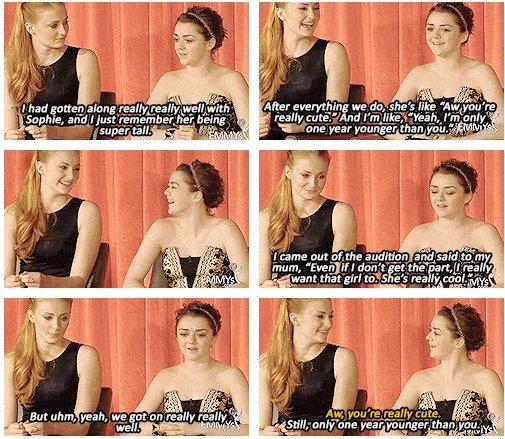 And in the ten years since then, the two might have not shared more than ten scenes together on screen, but have actually spent countless moments together off screen.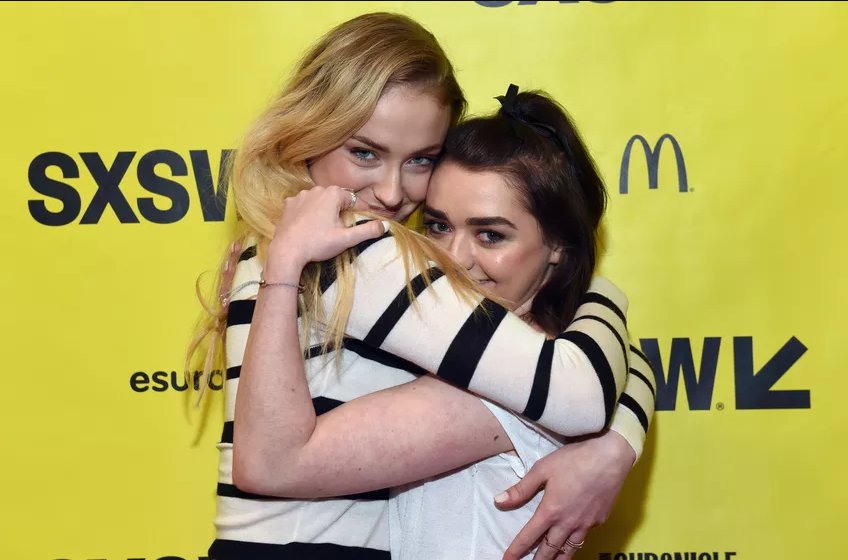 Maisie and Sophie hit it off from the first second they met, and their friendship just grew over the years.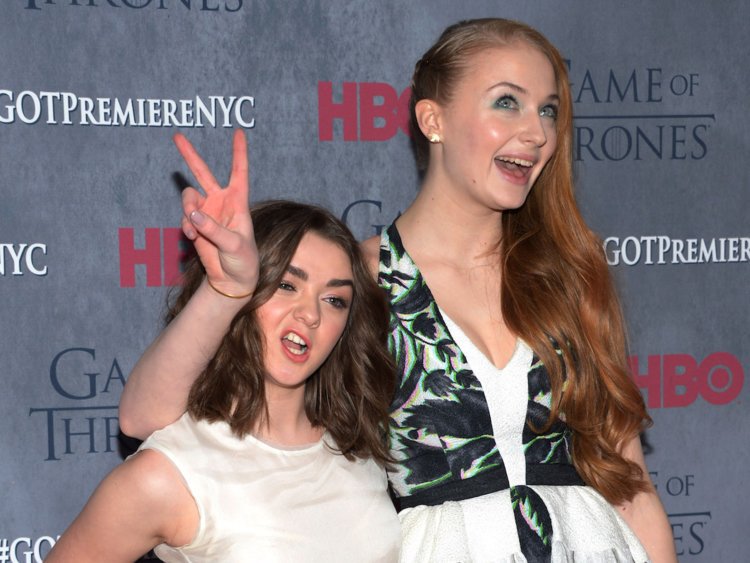 From sleepovers on the sets to adorable photos, a personal hashtag, and the promise to be bridesmaids – Sophie and Maisie's friendship redefines friendship goals.
Only a year apart in age, Sophie and Maisie were on the sets since they were young teenagers (14 and 13 respectively).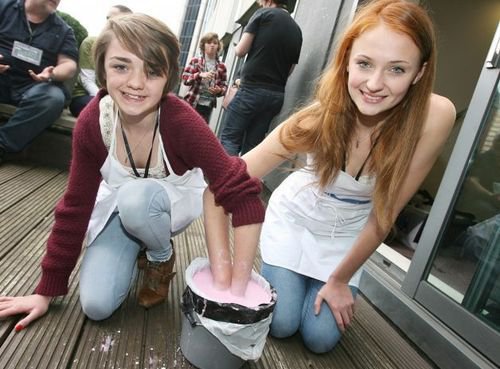 And that bonded them in a way that even their other friends didn't understand. As per Bustle, Maisie talked about working on the set and what Sophie's presence meant. 
Our other friends just 100 percent don't get it, so it's nice to be with the one person who does.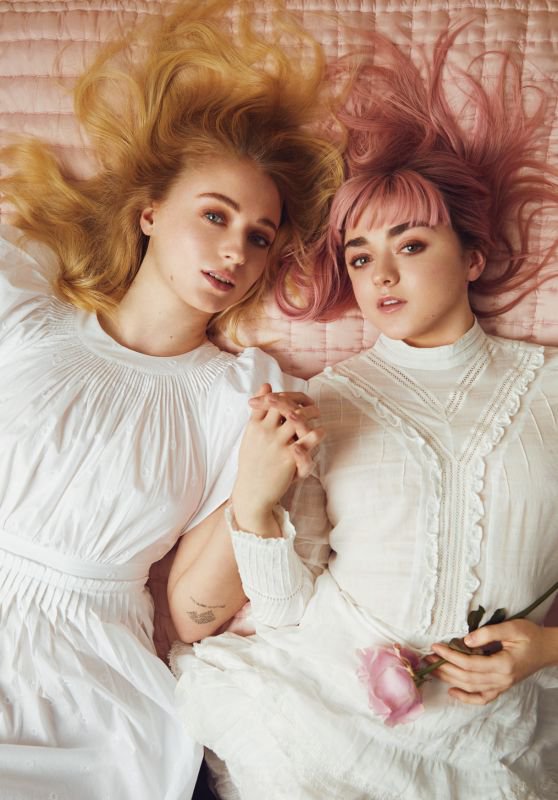 And for all her on-screen manipulation and tactics, Arya aka Maisie loves working with Sophie:
Who gets to be on set with their best friend? Me! We lift each other up.
Similarly, even if in the world of Winterfell Sansa does not understand Arya, in the world outside of Winterfell Maisie is Sophie's 3 AM friend.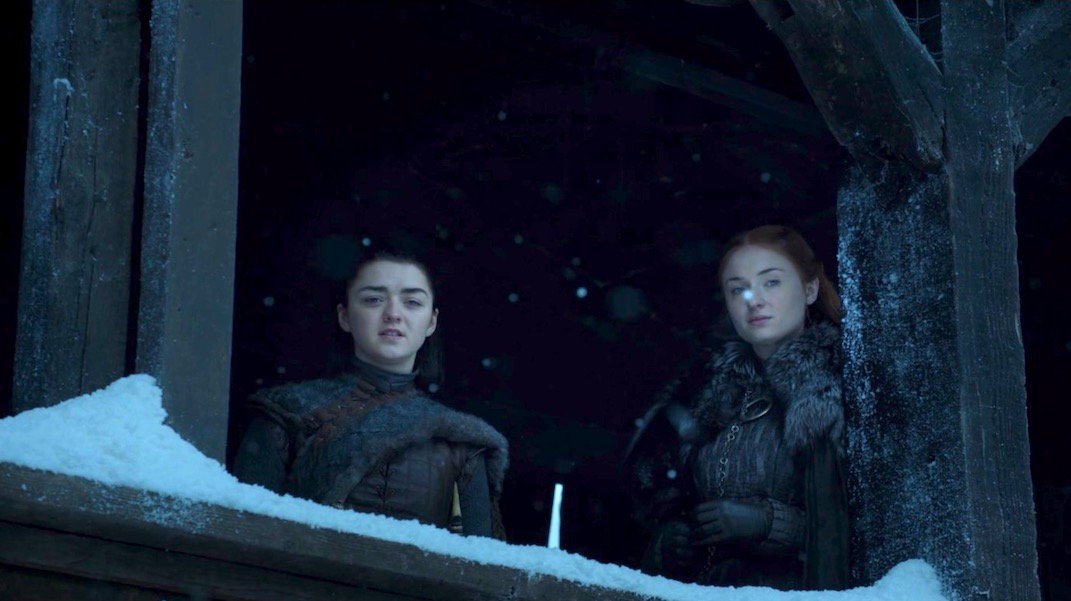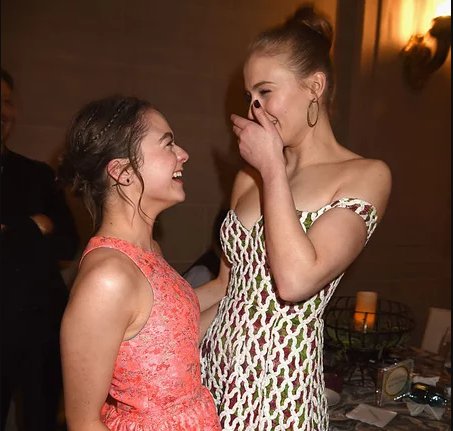 She shared with Vulture their routine night schedule on the GOT sets. 
Every night whenever both of us are in town, we just used to sit there and eat and watch stupid videos and smoke weed. I don't know if my publicist will kill me for saying this! We'd get high and then we'd sit in the bath together and we'd rub makeup brushes on our faces. It's fun!.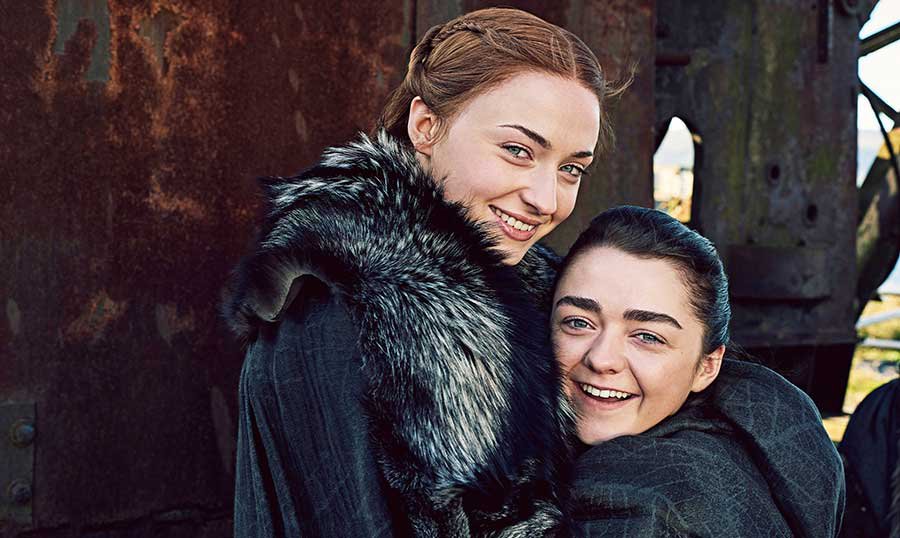 Perhaps this explains why, be it matching Halloween costumes or encouraging messages, Maisie and Sophie are constantly each other's rock. 
Maisie is definitely my protector and I'm hers, too. I know if anything happened – especially if it was on Game Of Thrones, which it never, ever would – she'd go crazy and protect me…Maisie is my strong home. 
In fact, Maisie also opened up about how Sophie was her source of strength and voice of wisdom through difficult times.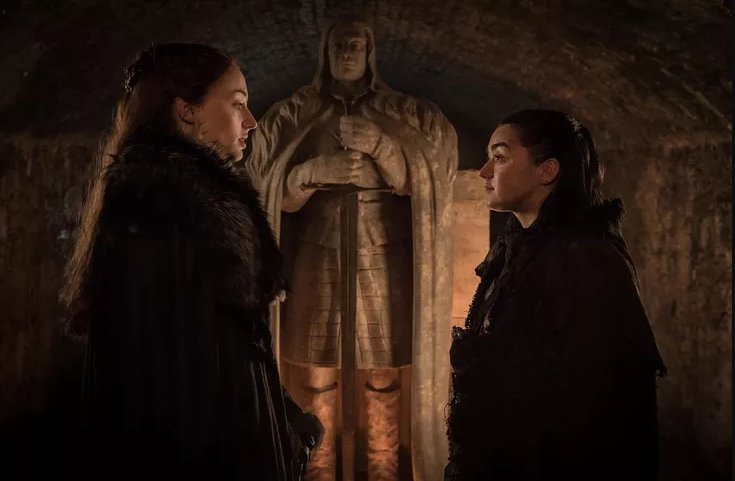 She really helped me through some messy break-ups and some friend break-ups. Whenever I'm like, 'I need help! This is bigger than anything I can sort out on my own,' Sophie is my point of call.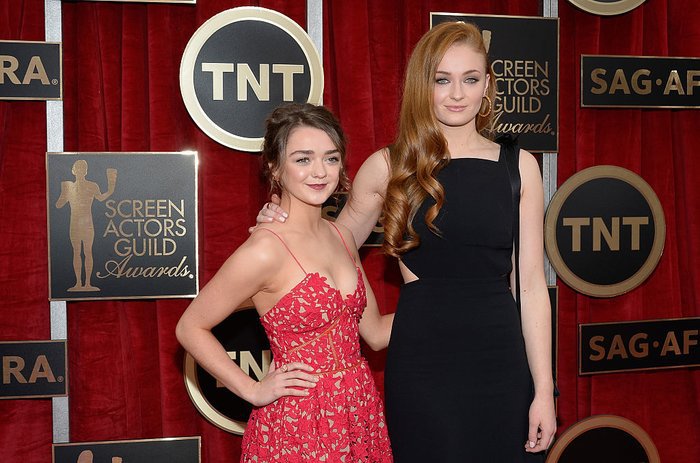 They have a personal hashtag, #Mophie, to define their relationship, which obviously means we're shipping Mophie like no one's business! 
Which is also why some people thought they were dating IRL – which ultimately is the sign of true friendship.
And when a fan insinuated that the two were married, they jumped right on that bandwagon. 
Another sign of great friendship is, of course, some good-natured teasing. And the two totally nail that bit. 
Of course, no great friendship can exist without karoake. 
Or getting goofy with fans and friends alike!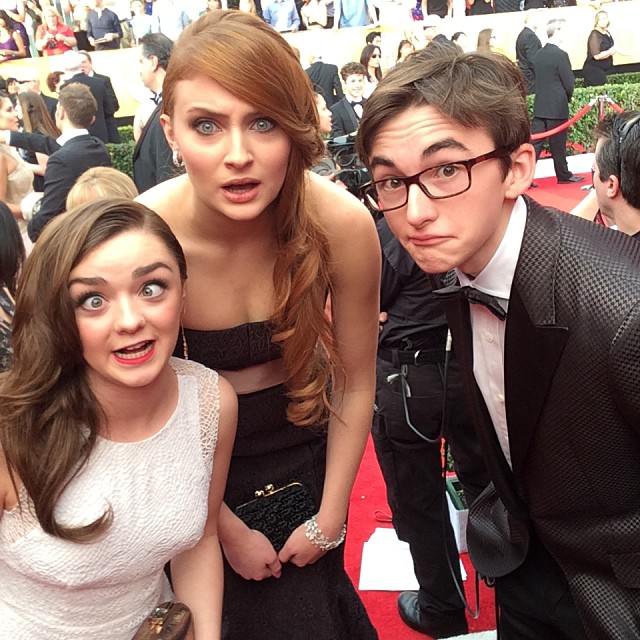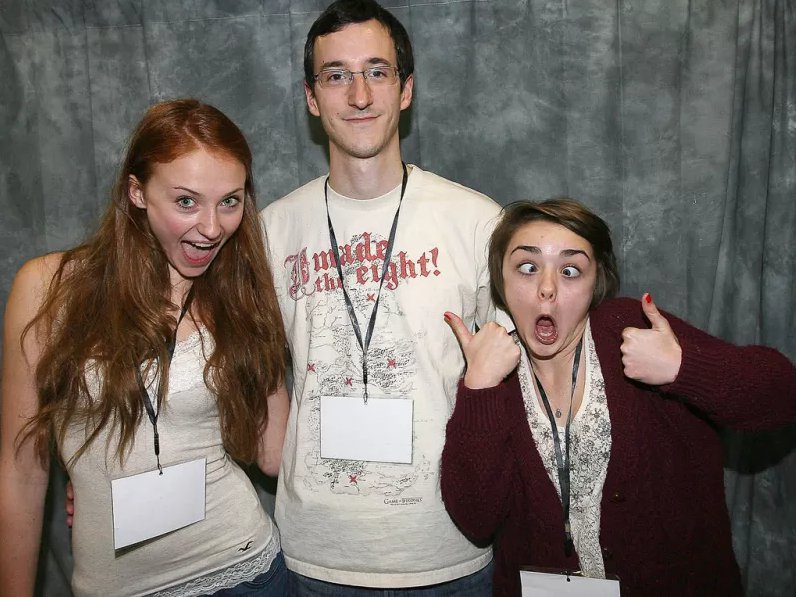 And helping each other in and out of tricky dresses!
Clearly, them partying together is #squadgoals. 
And them being apart doesn't work on the show and off the show. 
Because who else would hype up your every achievement, no matter how big or small, other than your sister soulmate?
And when it comes to picking a ruler for Iron Thrones, guess who gets their vote? Each other of course!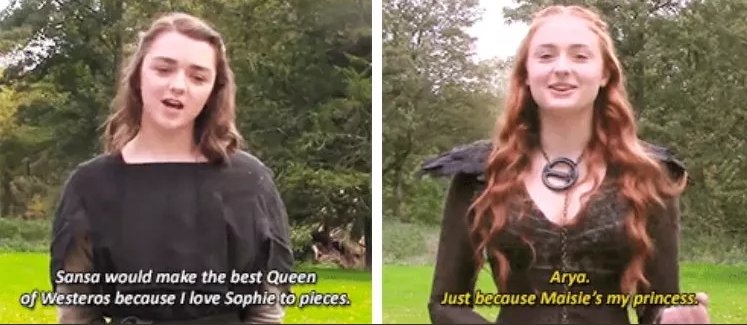 The two even got matching tattoos of the date they both were confirmed on the show – August 07, 2009. 
Can there be anything more special than matching tattoos?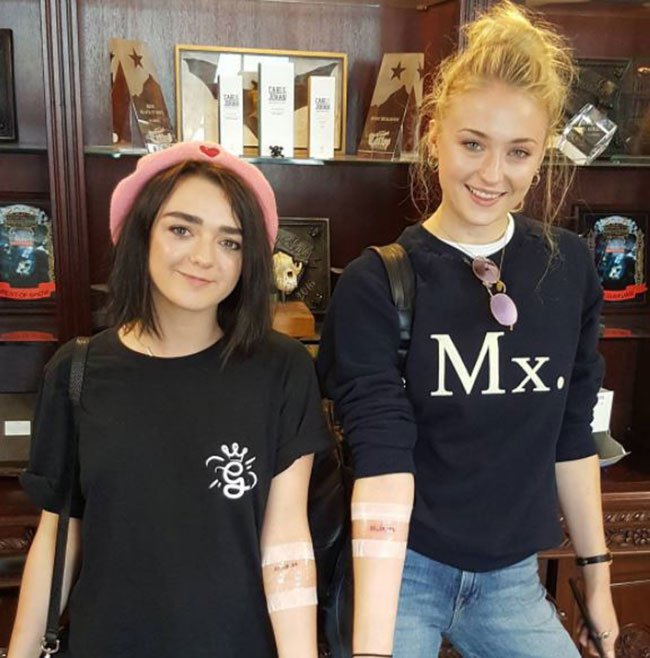 But in the case of Mophie it can be.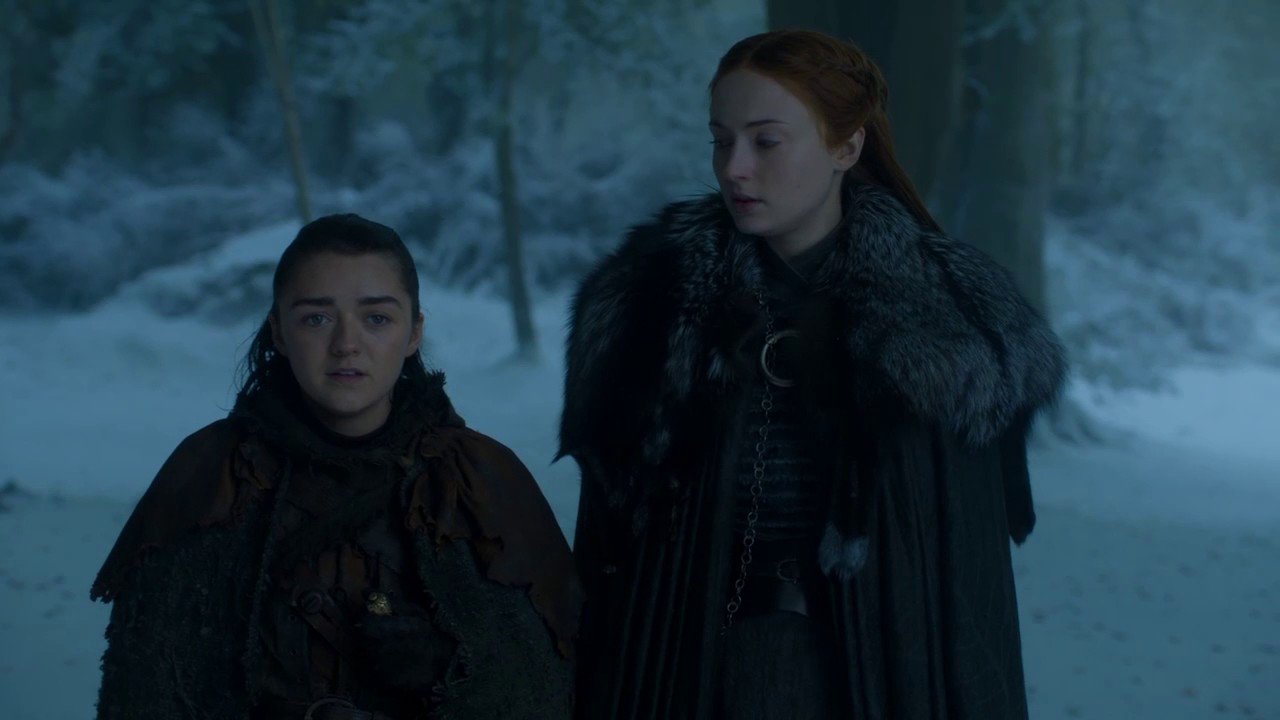 Because Maisie is all ready to play bridesmaid when Sophie marries her long-time partner Joe Jonas. 
The Starks may have taken a few years to get together, but Sophie and Maisie definitely have been getting together since day 1. And it looks they aren't stopping anytime soon.