Southern filmmaker G Suraj's sexist comments against Tamannaah Bhatia, the leading lady in his latest film, drew the ire of the actor with co-star Vishal coming in support of her, prompting the filmmaker to issue an apology. 
After the filmmaker spoke lowly about the heroines in the film industry. He has now accepted his mistake and issued an apology. Suraj took to social media to issue a statement of apology.
My Apology Statement to all the Heroines In the Industry !! pic.twitter.com/dt6sIkJHly

— Suraj (@DirectorSuraaj) December 26, 2016
During Kaththi Sandai's promotions, the director made an indecent remark about heroines in the film industry down south. This kicked up a controversy on Monday after the video of his interview went viral. 
While expressing his personal views on the apology, the lead actor Vishal re-tweeted the statement.
Totally unnecessary statement by Dir Suraaj.not jus sayin dis as gen secy of da artist association but as an actor.actresses showcase 1/2

— Vishal (@VishalKOfficial) December 26, 2016
2/2 their talent and not their bodies.n glad that Suraj has apologised.@tamannaahspeaks sorry for Wat u bin thru Coz of this.unwanted.

— Vishal (@VishalKOfficial) December 26, 2016
Tamannaah had also broken her silence on her filmmaker's crass mentality. Speaking to The News Minute she said, "We are actors, we are here to act and entertain the audience and should not at any point be objectified as commodities. I have been working in the south industry for over 11 years and have worn costumes which I have been comfortable with. It is sad that women in our country are spoken about so frivolously and I would like to tell my audiences that our industry should not be generalised by comments made by one such individual,".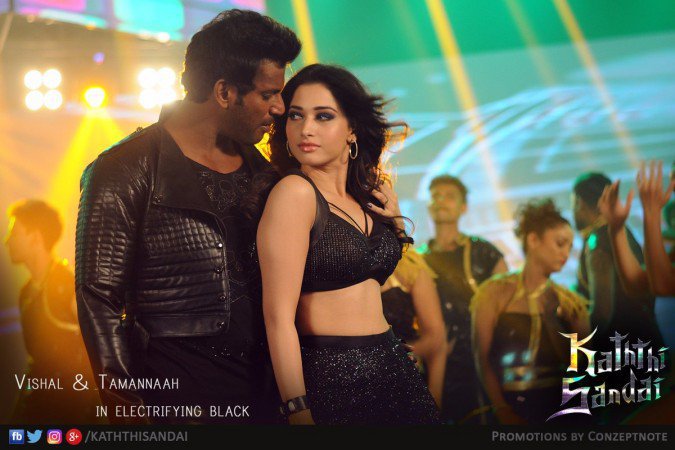 With inputs from PTI.