Bollywood superstar Shah Rukh Khan received the 24th Crystal Award on Monday at the World Economic Forum in Davos, Switzerland for protecting human rights through his non-profitable Meer Foundation.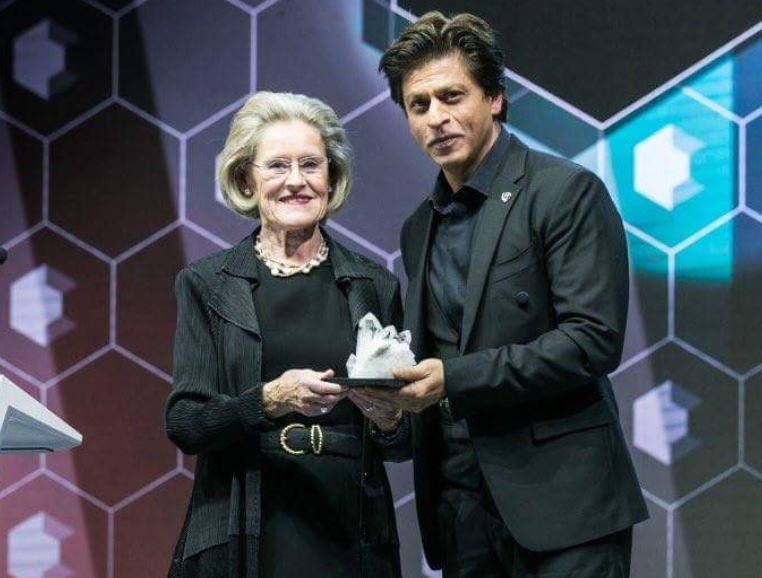 His social initiative, which he had named after his father, provides support to female victims of acid attacks and major burn injuries through medical treatment, legal aid, vocational training, rehabilitation and livelihood support. 
On receiving the honour, the 52-year-old actor delivered a phenomenal speech (which is nothing new) where he thanked the women in his life for teaching him how to say 'no' to how courage can catalyse victimhood into heroism. 
Everything King Khan said during his speech at Davos was a reminder of the man that he is, always leading by example and ensuring his words translate into action.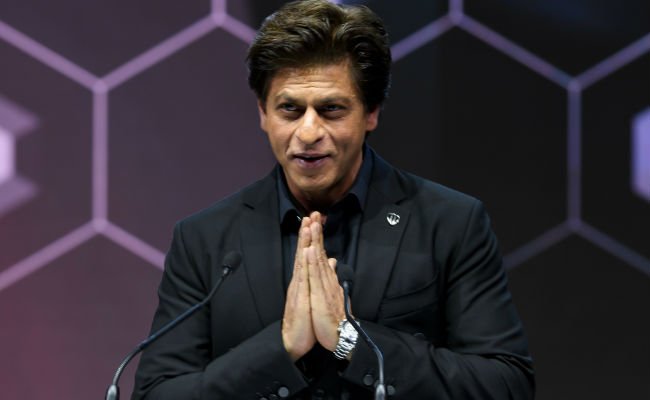 1. Most cases of violence against women arise from the notion that a woman does not have the right to assert her choice.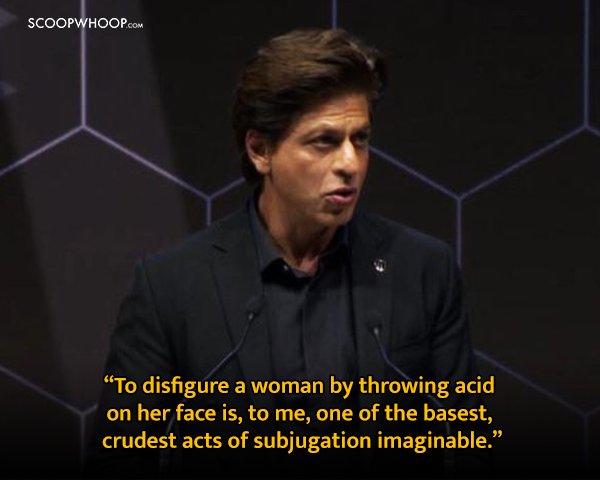 2. "Courage can catalyse victimhood into heroism."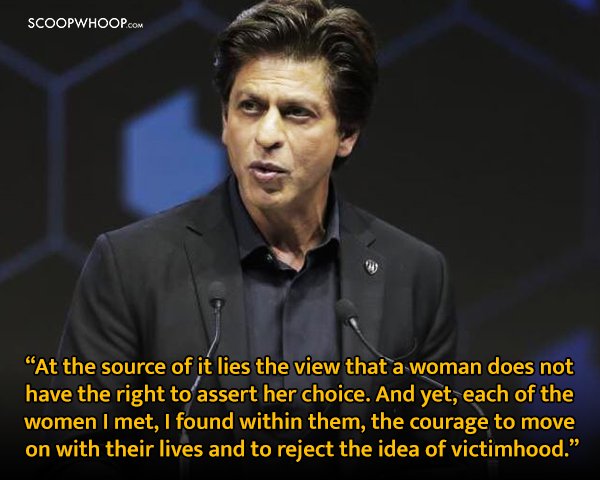 3. SRK also took the opportunity to take a very subtle jibe at every member of the audience and himself. He spoke to the ones in 'power' to get out of the way.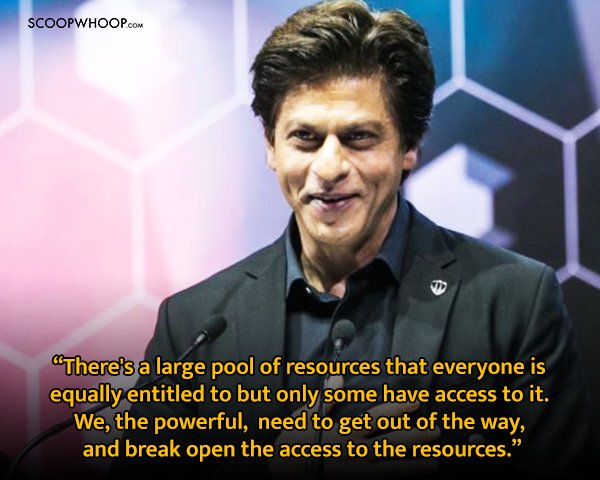 In the middle of his speech, the actor also shared a personal anecdote to illustrate his point. 
He said,
"I was babysitting my five-year-old and suddenly he screamed, 'Papa, Papa my eye went into my hair. Can you please get my eye out of the hair?' – He didn't say get my hair out of my eye, like we all believe they do. It's a bit like that when you have power, I guess. You think things get in its way but actually it is the power getting into the way."
And finally the reason why we love SRK so much. The man took the world stage amidst the whole #MeToo and #TimesUp campaigns worldwide, and thanked the women in his life for teaching him how to say 'No'. 
It isn't that difficult after all.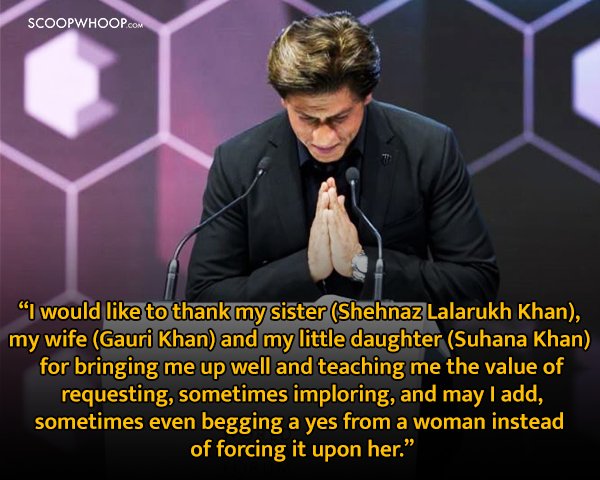 Hang on to every word he said. 
You can watch this brilliant speech here: 
(Quote Source: NDTV)