Here is a quick piece of advice for director Rahul Dholakia, never underestimate the movie-going viewer's preference for content over the historical importance of your subject.
Dholakia seems to be convinced that a film "based on a real-life character" can make a movie infallible for many. But when you have Shah Rukh Khan playing a notorious liquor baron from Gujarat in your film, the least you can do is justify the casting.
After all, the Khan troika is special for the Hindi film audience. When you have SRK playing a real character, the actual person ceases to exist. He becomes an excuse for our King Khan to romance heroines half his age, raise his hand in the trademark messiah pose and mouth some self-reverential lines about being unbeatable or infallible. We have made our peace with that.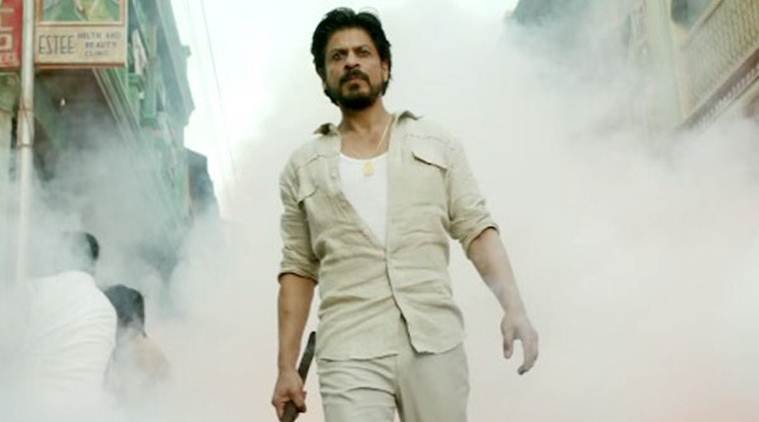 But Dholakia, buoyed by a one-line idea  (the real life tale of a liquor baron of the 1980s) makes a big mistake. He tries to make a Shah Rukh Khan film a character study. The result is an unpalatable mish-mash. 
Raees comes across as a confused, insecure film which will do anything to please you. Dholakia repeatedly interrupts the film's flow to give Shah Rukh his SRK moments-SRK following the heroine (Maheera Khan) around in the mohalla, SRK playfully twisting her bangle-covered wrists. If a part of you feels discomfited by the age gap between the two, you are best advised to keep your misgivings to yourself. This is Bollywood, no one asks why the Khans (except Aamir) are not doing age-appropriate roles.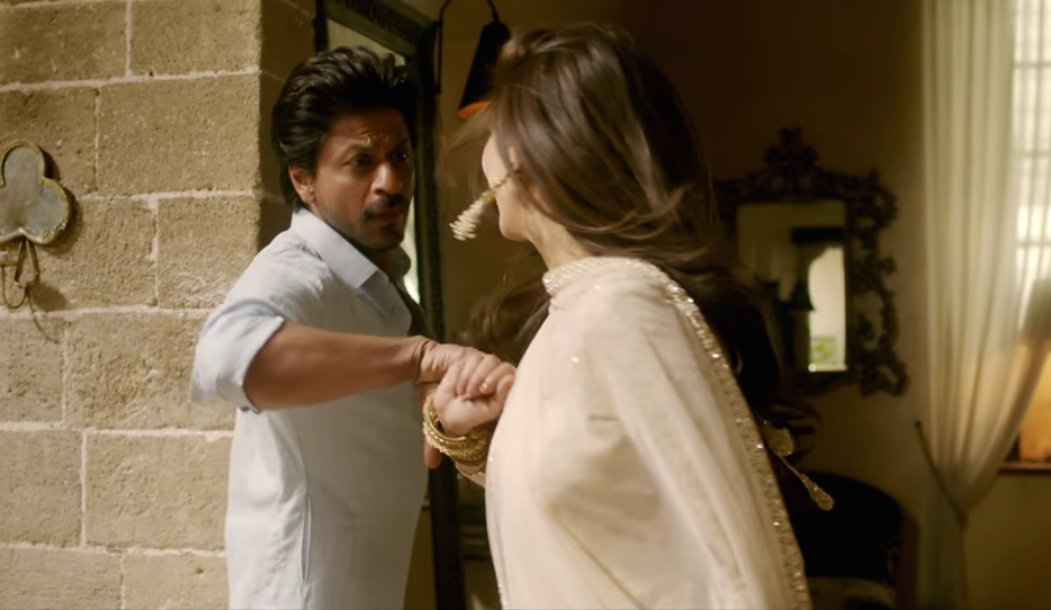 Raees opens in a small town in Gujarat where we meet a pint-sized boy with dreams in his eyes. The young Raees, along with a group of other kids of the neighbourhood, are mules and informers of a liquor baron. Just so that you know, this is all playing out in Gujarat, a state where alcohol consumption is prohibited. The perky little boy,in the course of one scene, grows up to be a 50-something SRK and you almost feel sorry for him because of that.
However, we are supposed to believe that SRK is a 20-something chokkra here, the boy from the hood. A raring-to-go greenie with a eyes full of dreams.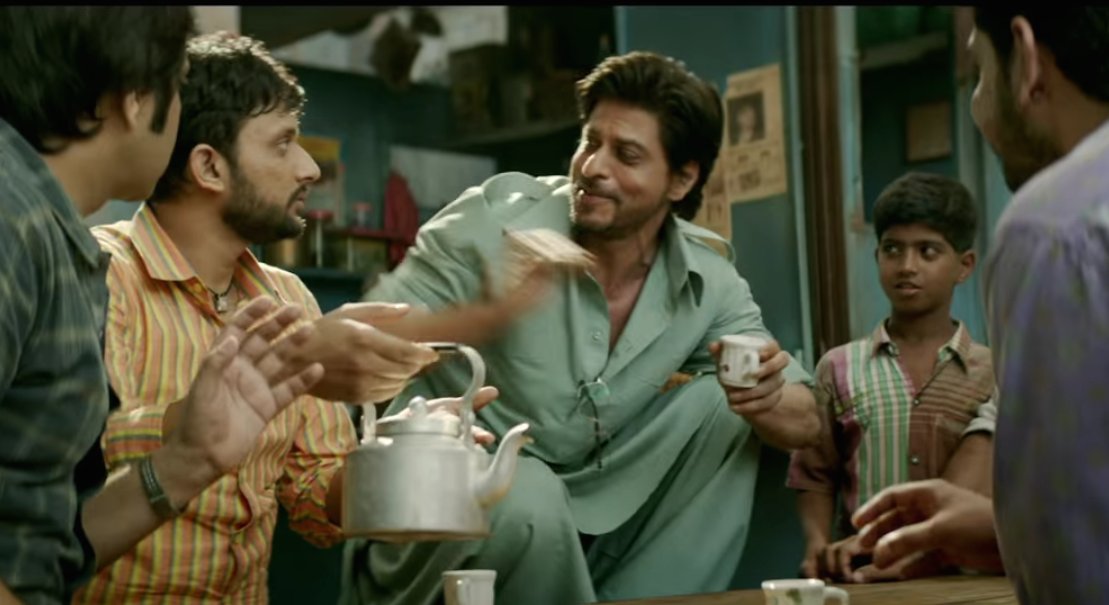 Eventually, the ambitious young man becomes the biggest liquor baron in Gujarat and has the ruling Chief Minister under his thumb. His only nemesis is the ineffectual, ramrod-straight cop, Majmudar (Nawazuddin Siddiqui), who is moved around like a shuttle cock in the police department. Majumdar is also consistently upstaged by Raees and his band of merry men with their 'brilliant' schemes. Like this: When the cops block all entry points to the city to confiscate Raees's consignment of illegal liquor, the don decides to divide his consignment into three different trucks and manages to smuggle it in. How??
At the end of the day, Raees is about a small-town 'boy' and his ambitions. So, an ageing Shah Rukh, whose look in the film has inspired thousands of social media posts, saunters around in body-fitting kurtas and a sexy pair of specs trying to be goofy and young. For those who have watched SRK's amazing rise to super-stardom through the 1990s and 2000s, it's a cringe-inducing experience. 
Shah Rukh has played the conflicted young man torn between his ambitions and morality with varying degrees of success in films like Raju Ban Gaya Gentleman, Yes Boss and Kabhi Haan Kabhi Naa. We loved him there because we knew where he was coming from. He was a small-town boy fuelled by big-city dreams in Raju… He was a 'yes man' to his unscrupulous boss in Yes Boss because he wanted to build an advertising agency and make his mum proud. 
But here Shah Rukh is just an ageing actor playing a young man. And there is nothing to justify that endeavour. Most definitely not the script, which arms his character with very little motivation. Why is Raees the person he is? What is the central conflict?
As a result, SRK ends up being a caricature of himself.  
Raees also suffers because it gives its supporting cast very little to pay with. The ever-dependable Nawazuddin Siddiqui, plays his part with due diligence. But his character is fundamentally an accessory to the story. Nothing Raees does or is confronted with has anything to to with his supposed nemesis. Even the much-anticipated confrontation scenes  between the two don't have that spark because they are poorly written. All Siddiqui does is dole out empty threats to SRK.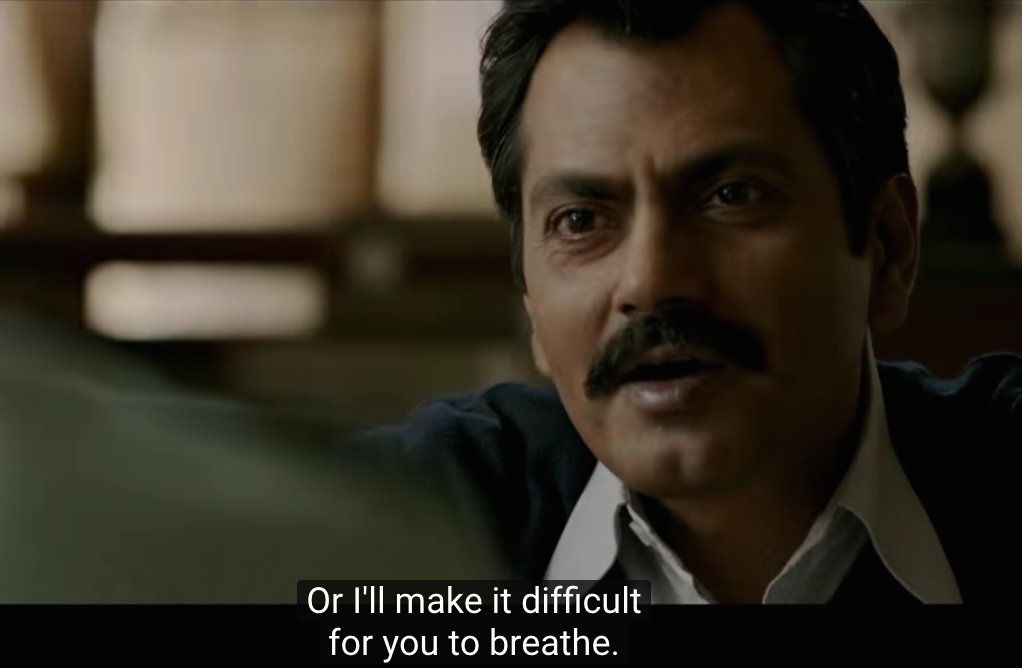 Mahira Khan's function in the film is to be at the receiving end of SRK-isms and she does a good job of that. She runs up to hug him from behind when he takes his messiah pose, she swishes around her dupatta with flourish when SRK is being a cad. As good a Bollywood debut as any.  
But seriously Mr Khan. We, your fans, deserve better than this.