Carrie Fisher, who rose to fame as Princess Leia in the Star Wars films and later endured drug addiction before going on to tell her story as a best-selling author, died on Tuesday aged 60, her family said.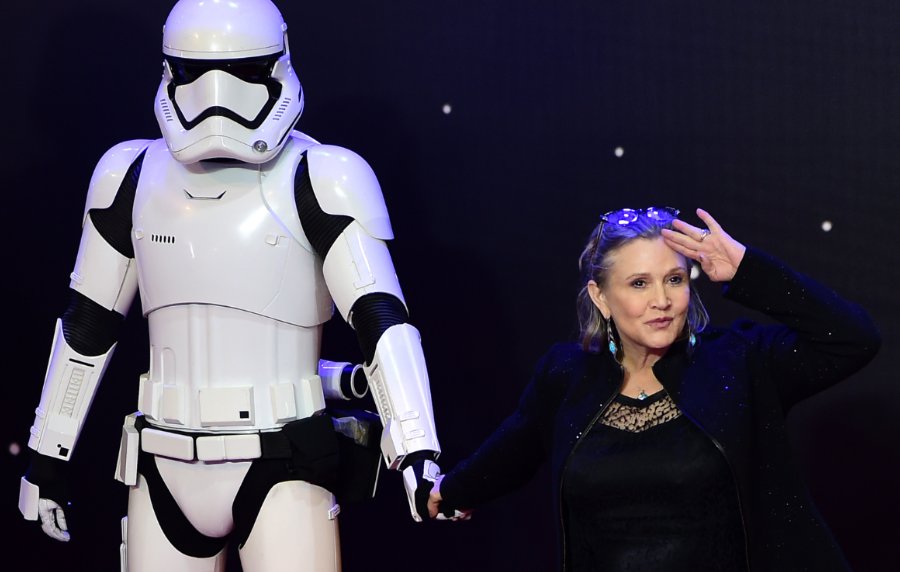 Fisher, a mental health advocate who spoke about her own struggles with bipolar disorder and cocaine addiction, had suffered a heart attack on Friday as she flew into Los Angeles.
She was met by paramedics and rushed to the Ronald Reagan UCLA Medical Center immediately after her flight landed.
As tributes poured in from fans and peers, Fisher's mother Debbie Reynolds expressed her gratitude towards all of them on Facebook.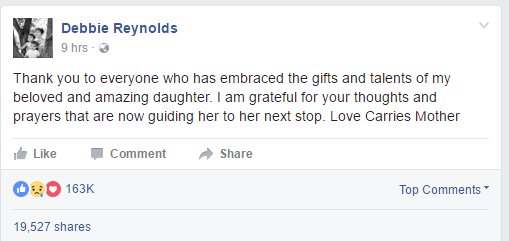 Fisher's friend and former Star Wars' co-star Mark Hamill, who played Leia's brother Luke Skywalker, was left with no words to express his feelings.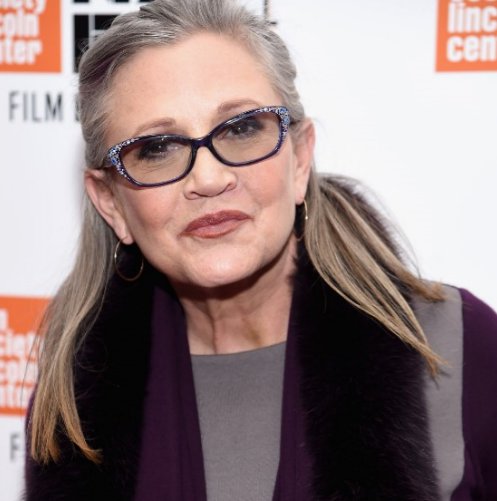 Fisher made headlines last month when she disclosed that she had a three-month love affair with her Star Wars co-star Harrison Ford 40 years ago.
The actress revealed the secret to People magazine while promoting her new memoir, The Princess Diarist, just before it went on sale. The book is based on Fisher's diaries from her time working on the first Star Wars movie.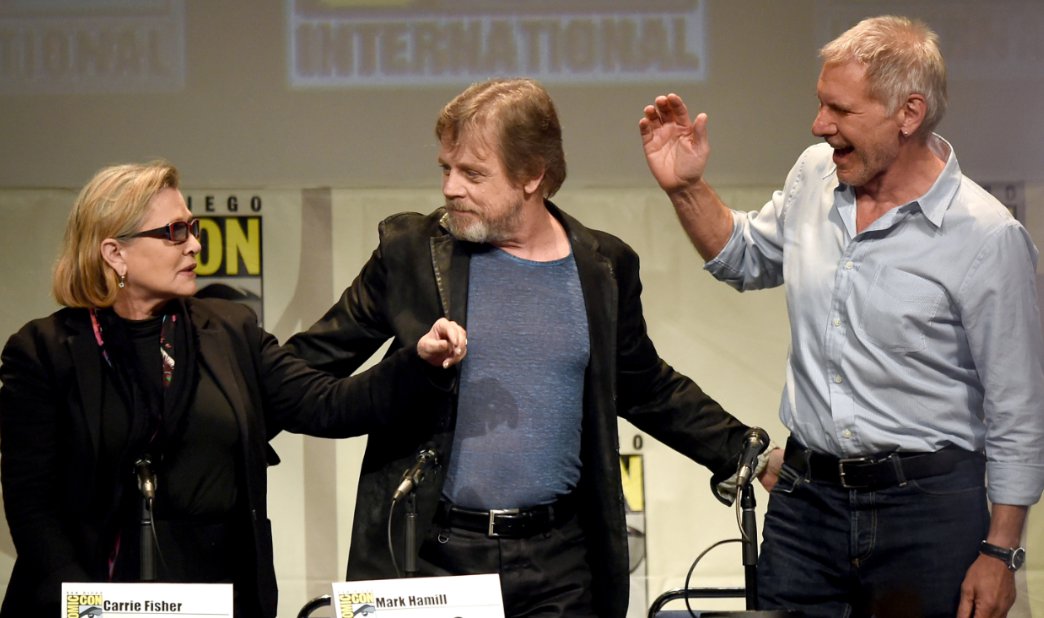 Fisher said the affair started and ended in 1976 during production on the blockbuster sci-fi adventure in which she first appeared as the intrepid Princess Leia. Ford played the maverick space pilot Han Solo.
"It was Han and Leia during the week, and Carrie and Harrison during the weekend," Fisher told People. She was 19 and Ford was 33 at the time.
"How could you ask such a shining specimen of a man to be satisfied with the likes of me? I was so inexperienced, but I trusted something about him. He was kind," she wrote of Ford in the memoir, the latest of several books Fisher authored.
Harrison said in a statement Fisher was funny, emotionally fearless and one-of-a-kind. "She lived her life, bravely…We will all miss her."
Fisher reprised the role in two Star Wars sequels. She gained sex symbol status in 1983's Return of the Jedi when her Leia character wore a metallic gold bikini while enslaved by the diabolical Jabba the Hutt.
Fisher returned last year in Disney's  reboot of the Star Wars franchise, The Force Awakens, appearing as the more matronly General Leia Organa, leader of the Resistance movement fighting the evil First Order.
Filming was completed in July on Fisher's next appearance as Leia in Star Wars: Episode VIII, which is set to reach theaters in December 2017.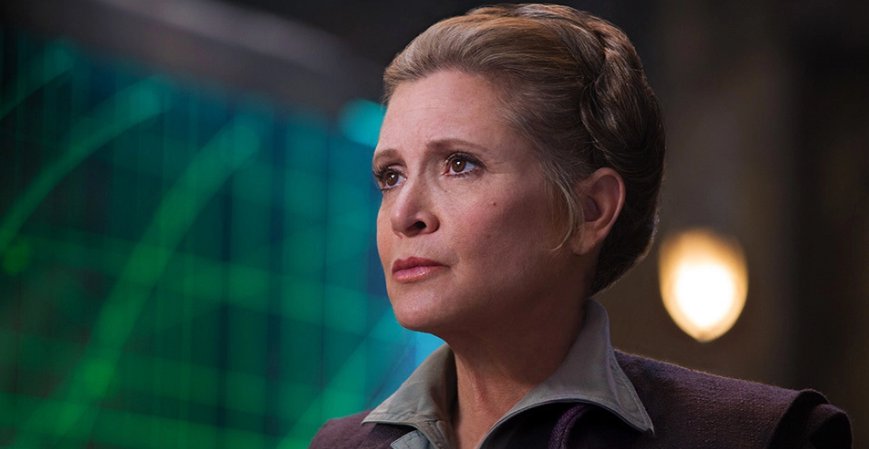 Fisher's Princess Leia makes a surprise appearance at the end of Rogue One, the latest blockbuster, which opened this month, in the Star Wars series.
Talking about her early showbiz start, Fisher also played a memorable supporting role in the 1989 hit film When Harry Met Sally, as a friend of Meg Ryan's character who falls for and marries the best pal of Billy Crystal's character.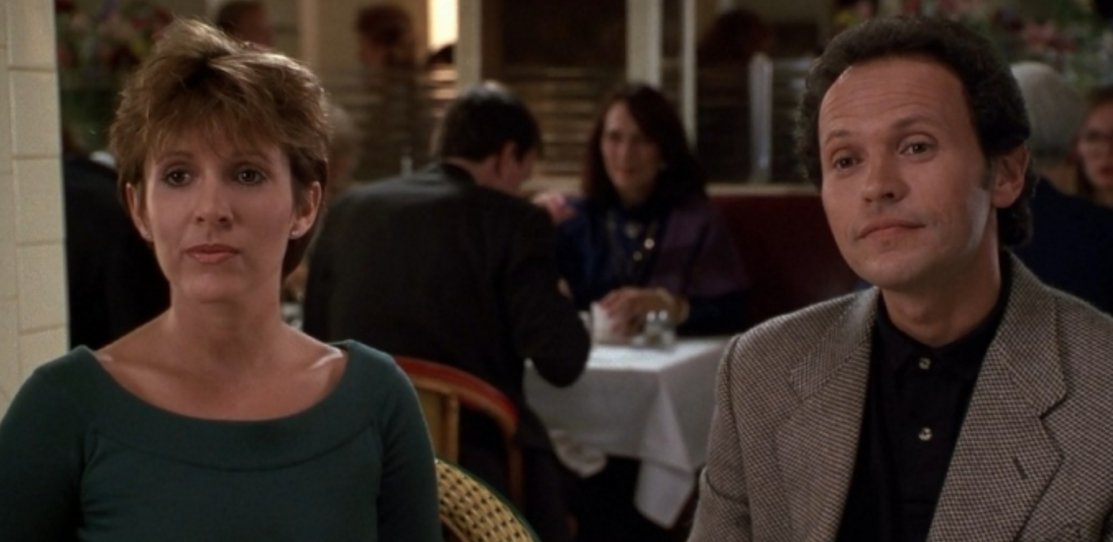 More recently, Fisher played the American mother-in-law on Catastrophe.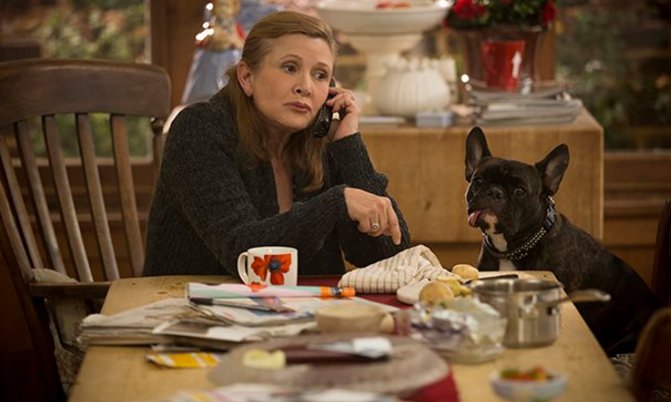 Born in Beverly Hills, Fisher got her showbiz start at age 12 in her mother's Las Vegas nightclub act. She made her film debut as a teenager in the 1975 comedy Shampoo, two years before her Star Wars breakthrough.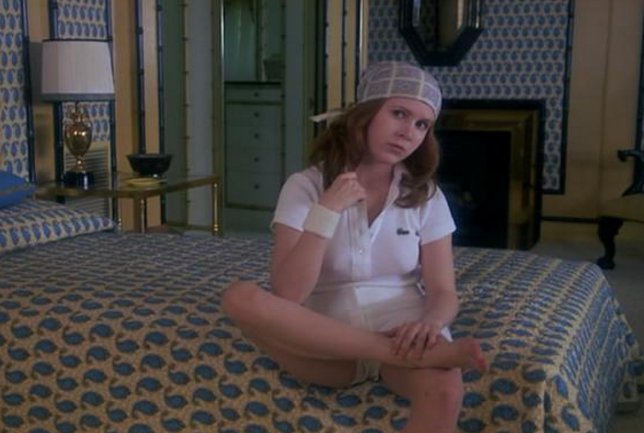 Shortly after news of her death was made public, her dog Gary, who has his own Twitter account, said goodbye. 
She is survived by her mother, Reynolds, her daughter, Billie Lourd, and her brother Todd Fisher.
With Inputs from Reuters.