In association with
Amazon
It's true that people find shopping and gifting during the holidays more special than any other time of the year. There's also a perpetual dilemma that makes it hard for us to pick the perfect gift for our loved ones. If you don't want to indulge in impulse shopping, then Amazon Great Indian Festival is where you should be headed. I've curated a list of gifts for your entire fam from Amazon Great Indian Festival that'll have you covered during the festive season.   
1. A Bluetooth headphone for your brother  
You can get a great bargain on electronics and gadgets at Amazon Great Indian Festival. I've already bought two headphones – one for myself and one for my brother who has an arsenal of things that he has 'borrowed' from me.     
2. A dinner set for your entire fam
When it comes to our moms, there's no such thing as too many dinner sets, right? There is a plethora of dinner sets, fancy china and stainless steel items available on Amazon Great Indian Festival that you can buy for your fam this Diwali and upgrade your kitchen!       
3. A soigné Diwali outfit for your sister and mum
Your sister and mom are two women who are always there for you, so obviously you need to score the perfect gift for them this Diwali. So let me break it to you, Amazon Great Indian Festival is bringing you the most lust-worthy fashion sale with *drum rolls* up to 50% off on Bengal Handloom Ethnic wear, up to 80% off on clothing, footwear and accessories, and up to 90% off on bags and jewellery! So, what are you even waiting for? Go buy them a Diwali outfit.      
4. A fitness band for your dad
My dad is a big health freak and I know he'd absolutely love a fitness tracker smart band that'll keep a count on all his health activities. You can add-to-cart the Amazfit Bip Lite smartwatch which is available at a steal price of just Rs. 2,999 and make his post-Diwali workout easier!     
5. Dry fruits for your grandparents and relatives 
I love dry fruits and whoever thinks that they don't qualify as a Diwali gift should head to the Amazon Great Indian Festival, where you can find all kinds of assorted, fancy-looking and healthy dry fruit gift boxes up to 45% off. My grandparents love dried nuts and everything organic, so I know what to cop for them this Diwali!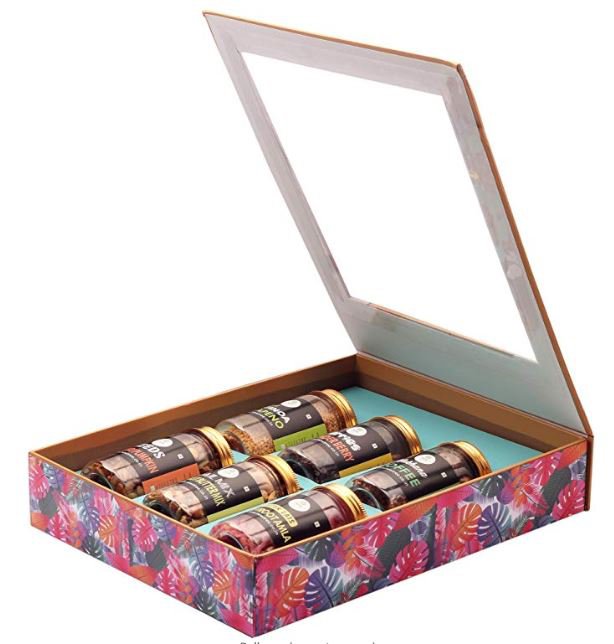 6. Cop a grooming kit for yourself
Lastly, something for ourselves. I lost my beloved trimmer 3 weeks back and now I look like the pre-groomed Robin Williams from Jumanji. I'm going to gift myself a grooming kit for sure, but if you are looking to pamper your skin from all the post-Diwali pollution, there are great deals on Personal Care & Health Appliances that you can check out on Amazon Great Indian Festival.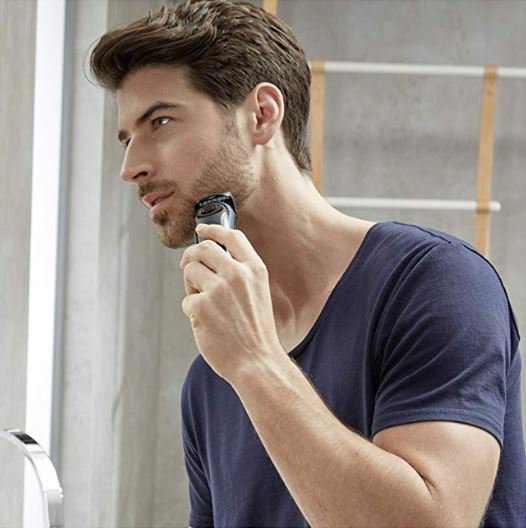 I know y'all have already made a wishlist of items that you're going to shop from Amazon Great Indian Festival. Even I'm excited about the biggest festive sale from 29th September midnight to 4th October. Now with all the discounts, slashed prices and exciting bonus points on SBI Debit Card, is budget even an issue this Diwali? Go shop NOW!