There isn't a day that goes by in India without some politician or the other making a statement that's both bizarre & completely misogynistic. 
After the recent controversy that arose when CBFC chairperson Pahlaj Nihalani gave 48 cuts in addition to an adults-only certificate to Nawazuddin Siddiqui's upcoming film, Babumoshai Bandookbaaz, things have pretty heated in Bollywood. As the makers of the film alleged that the members of the revising committee passed sexist comments on the film's producer, commenting on her choice of clothes and questioning whether she really was a woman for wearing trousers and a shirt, Nihalani and Co. have been conspicuous by their complete silence since then.
However, jumping to the defense of the CBFC, Rajya Sabha MP, Subramanian Swamy gave an interview to Mirror Now talking about the controversy.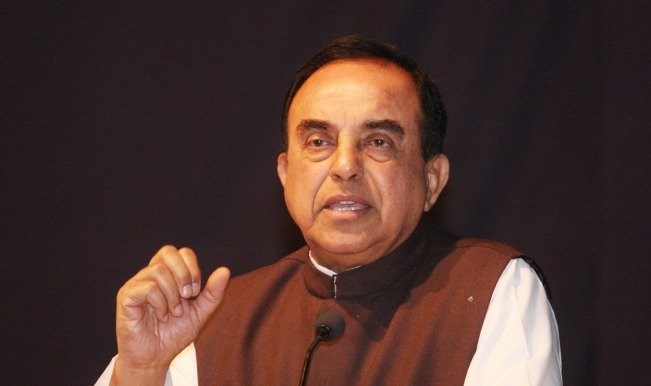 From agreeing with Nihalani's orders for 48 cuts in the movie to urging filmmakers to present Hindutva-friendly content in films, he made one shocking statement after another. However, the most shocking was indeed his take on women wearing so-called western clothes i.e. jeans, trousers and shirts. 
As per Mr Swamy, it isn't advisable for women to wear such clothes in hot climate countries such as India. He claims to have come across 'research' that shows how 'tight' clothes hamper the reproductive system of women. He wouldn't want Indian women to ape the West! 
At a time when safety of women is the urgent need of the hour and sexism is rampant across the world, it's shocking that the educated folks of India have such regressive, downright shocking stands. Instead of looking up 'research' on women's clothing, it'll be a good idea for Subramanian Swamy to do some reading on women's rights for a change!
Watch the video here: 
When will we stop commenting on women's clothing?