Being a star child comes with its own pros and cons, the biggest con being the ever-watching eye of the internet. 
Suhana Khan is no stranger to trolls on the internet. The daughter of Shahrukh Khan and Gauri Khan keeps a private life, yet whenever it does come out in the public, it is met with strong opinions and criticisms.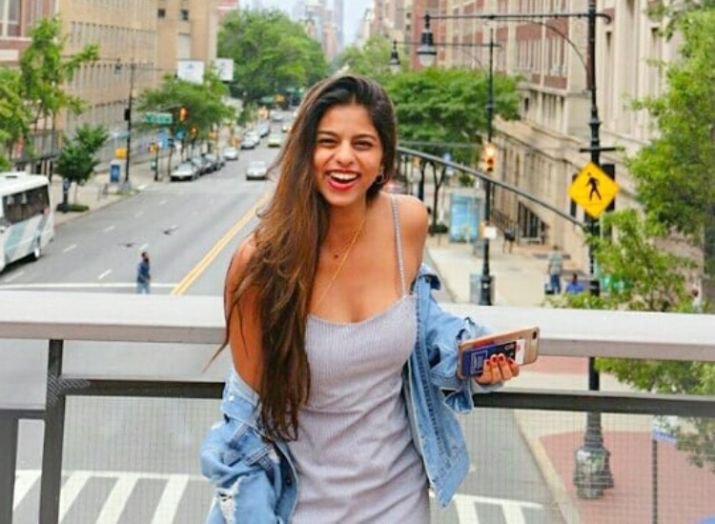 Recently, Suhana posted a few pictures of herself and her friends at a party, but what caught the eyes of the internet are the shirtless boys, also posing with her in the photos. 
Netizens were quick to fire off their own comments and opinions about the photo, commenting about her values and her religion.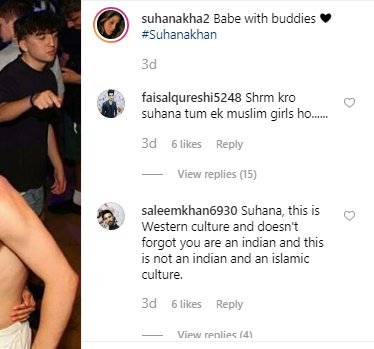 Some people have also tweeted about the same, making us wonder what business do they really have in a young girl's life. 
Great KHAN'S daughter party at such a party 😨

— RamMerpula (@RamMerpula) June 24, 2019
Pathetic when we have to see Ibrahim Ali Khan, Suhana Khan and Khushi Kapoor pics in the morning just bcoz some newspapers are their puppets😂😂 It's easy to overcome Big stars like Deepika but what about these daddy's lil gils and mammas lil boy's shit😂😂

— Archit Jain (@ArchitJainTune) June 25, 2019