Sunil and Nargis Dutt's relationship is nothing short of fairy tale romance. Of all the expectations that Bollywood gives us of relationships, their love story is probably the most adorable one we've heard so far. Sunil met his long-time crush Nargis for the first time during the mid-1950s on the sets of Do Bigha Zamin. He was still finding his footing as an actor, and she was at the peak of her career, so he kept his appreciation for her to himself.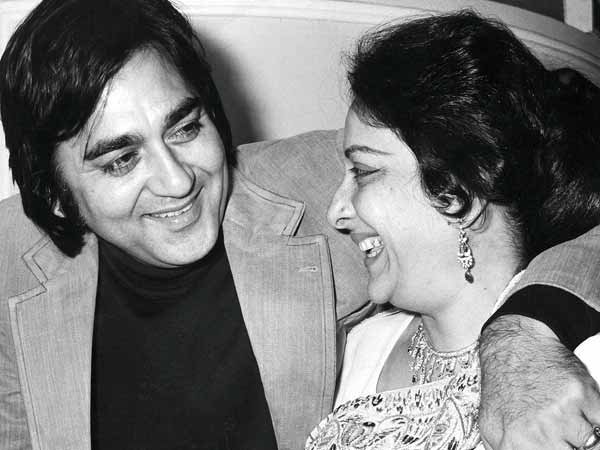 Nargis was allegedly in a relationship with Raj Kapoor at the time, and though he was married to Krishna Kapoor, Nargis kept signing one RK Producations' film after another. That relationship didn't last long. By 1957, she was so distressed and heartbroken that she even contemplated suicide. In the midst of all this, a fire scene went awfully wrong on the sets of Mother India. Nargis was trapped in a ring of fire when Sunil barged in armed with nothing but a blanket to rescue her. As a result of the accident, Sunil suffered several burns on his face and chest.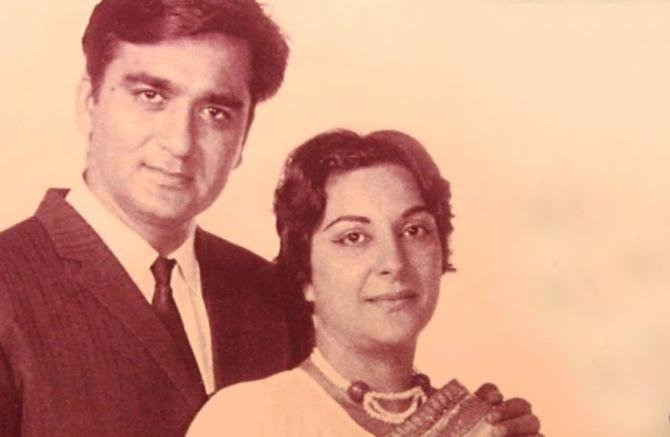 Nargis nursed Dutt back to health for two weeks. In that time, the two got very close, and she even opened up about her past to him. She was once quoted as saying, "Sunil's shoulders were always there for me to cry on, and I also knew that his garments will absorb my tears and not scatter them out for people to make fun of me."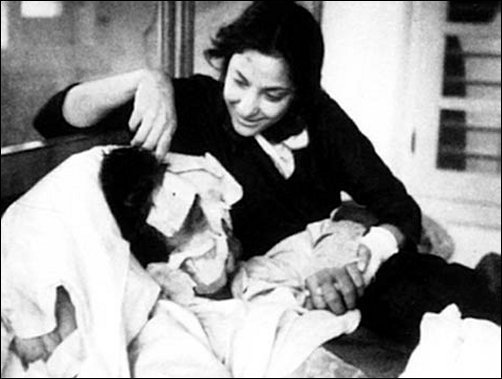 Sunil was once asked about Raj Kapoor and Nargis' equation, to which he had said, "I never knew there was a romance. The only thing I knew was that she came into my life. I was not concerned about her past. I know these questions arise. But I am concerned about the person who comes in my life; what matters from that day on is how true the person is to me. The past is nothing to me."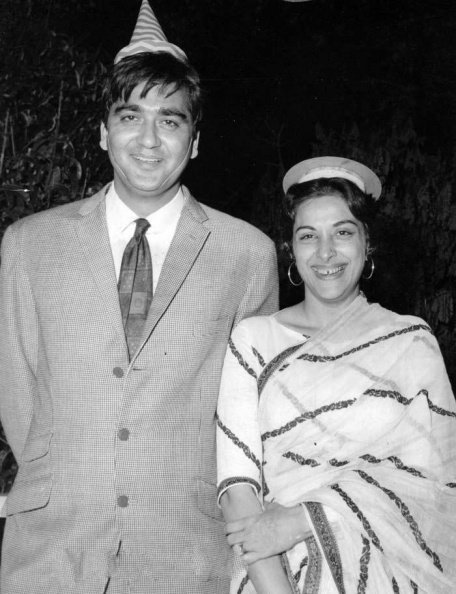 The two started dating, and wanted to get married, but they played mother and son on screen in Mother India, and the news of their relationship would be disastrous for the film, so they maintained a low profile. In 1958, they got married in a secret ceremony and didn't make the news public for nearly a year. Even after getting married, they stayed with their respective families. They'd meet late into the nights and communicate through letters and telegrams. In 1959, after making the news of their marriage public, they held a reception, and moved in together. The couple then had three children — Namrata, Priya, and Sanjay Dutt.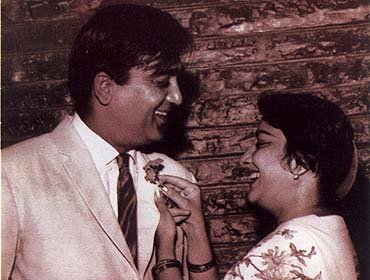 In the late 70s, Nargis' health started to deteriorate. She got jaundice, was later diagnosed with pancreatic cancer. She was taken to the best cancer facility in New York, but nothing seemed to be working. She went into an indefinite coma, and doctors suggested taking her off the ventilator. But, Sunil didn't agree, and stayed by his wife's side for the next four months. Finally, in April 1981, she regained consciousness and came back home to Mumbai.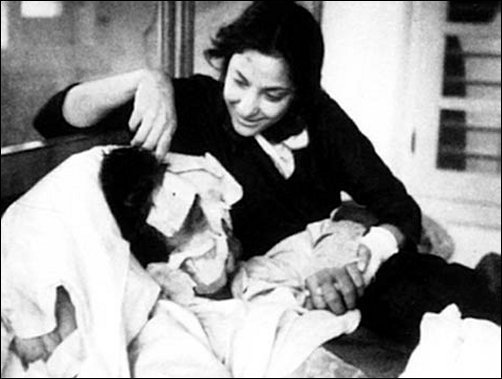 The same year, Sanjay Dutt was set to make his Bollywood debut with Rocky, and Nargis wanted to attend the premiere on May 7. But, on May 1, her condition deteriorated and she slipped into a coma once again. On May 3, she breathed her last. While many believed that she died of cancer, her daughter, Namrata, recently clarified that she had fought cancer successfully and died of a urinary tract infection. Sunil revealed in an interview, "She told me, 'Whatever it is, even if you have to carry me on a stretcher or in a wheelchair, I want to see the premiere of my son's movie.' I made all the arrangements and had an ambulance, stretcher, and wheelchair. We kept a seat for her next to Sanjay. But, she never made it. She died on May 3."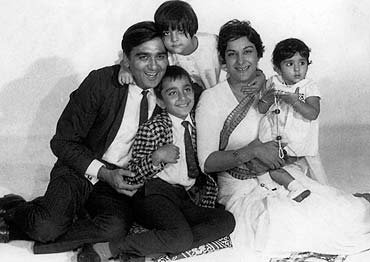 Seldom do we come across a love story so pure that it makes cinema and literature look drab, but Nargis and Sunil Dutt's story is just that.