The Navratri season is just around the corner and for Sunny Leone, the stars may not be aligned completely in her favour.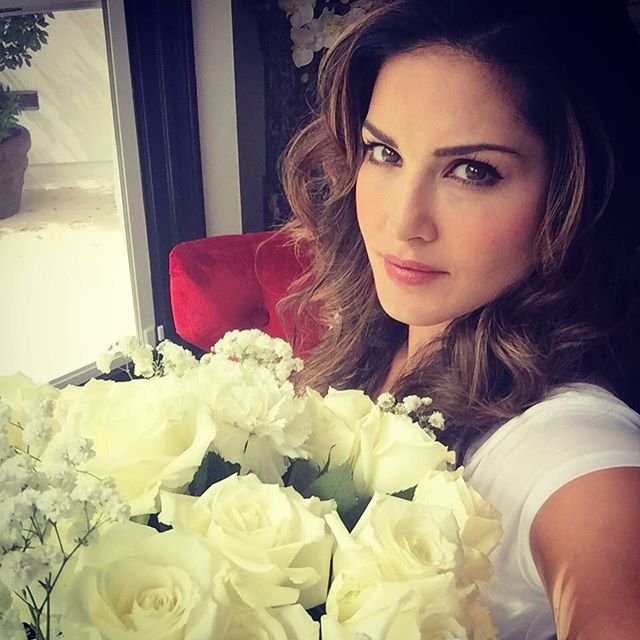 The actress has stirred up a row in Gujarat, this time for promoting safe sex during Navratri. The actor who endorses Manforce condoms, according to reports has sparked a row, after her advertisements on different hoardings asked people to 'play but with love, this Navratri'.
This is the alleged advertisement that is now sparking protests in Gujarat. The ad, which was displayed on hoardings across the city, was shared on social media by people. Surat-based group Hindu Yuva Vahini staged a protest at one of the ad's locations.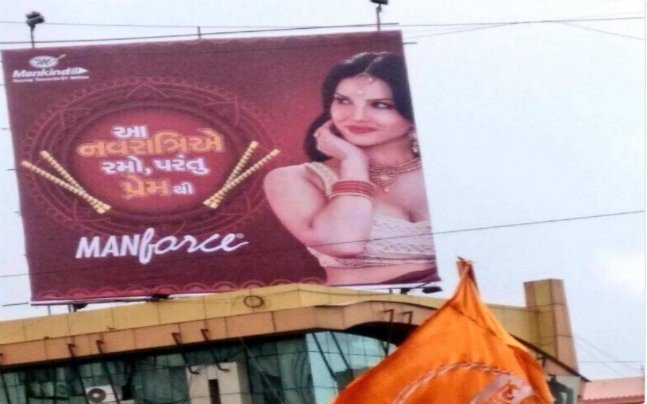 The condom ad according to religious groups and a few residents, hurts religious sentiments and sends out the 'wrong' message. 
Narendra Chaudhary, businessman and president of Hindu Yuva Vahini, told TOI, 
The message in Gujarati on the hoarding reads 'Aa Navratri a ramo, parantu premthi' – Play but with love, this Navratri. The insinuation on the hoardings from a condom brand insults the religious sentiments of Hindus. This cannot be tolerated and our protests will get stronger if these hoardings are not removed immediately. Protests are necessary to deter others from trying something similar again in future.
The reports say that people in Gujarat just couldn't tolerate that fact that an ad like that was being connected to something they are sentimental about. It came as a huge shocker.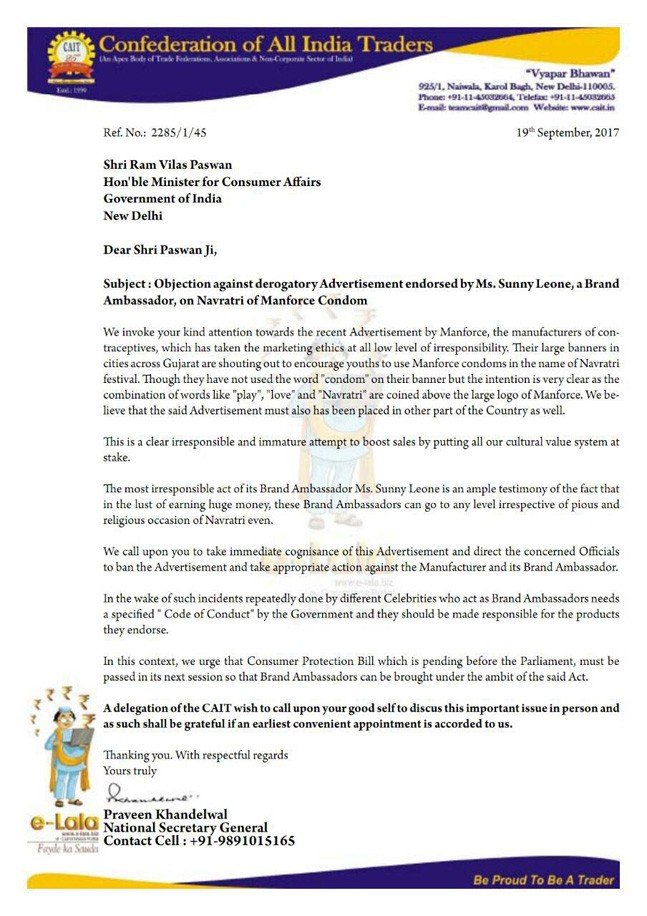 Here's what Twitter had to say on the matter. 
Manforce specially advertises its Condoms in Navratri, thus promoting Navratri a festival of Free Sex instead of worshiping women's strength pic.twitter.com/q2tL8rnwtF

— Rajesh Chanasana (@TheRajeshjk9) September 18, 2017
I don't find anything bad in it.. logically it's good to make people aware about the importance of precautions during the festivals

— Payal Kukreja (@pkukreja2989) September 19, 2017
Nonsense this is time for sex so enjoy safe sex is all they r saying we r hypocrites as always

— manoj kumar (@kamdev) September 19, 2017
Navratri is an important period of festivities for Hindus, which is celebrated over nine days. Interesting to note, a survey, conducted by a sexual wellness products website, actually found the sale of condoms to rise during the festive period in Gujarat. 
Your thoughts?