Celebrities pay a high price when it comes to their private lives. That being said, the paparazzi assumes that because they are celebrities, they don't have a right to privacy.
In the wake of Hrithik Roshan and Kangana Ranaut washing their dirty linen in public, most have assumed that it's open season and trained their sights on everyone and everything related to the duo.
While most empathized with Hrithik's former wife, Sussanne Khan after the details of her former husband came to fore, her silence was also being speculated upon. Everybody wanted to know what was playing on her mind?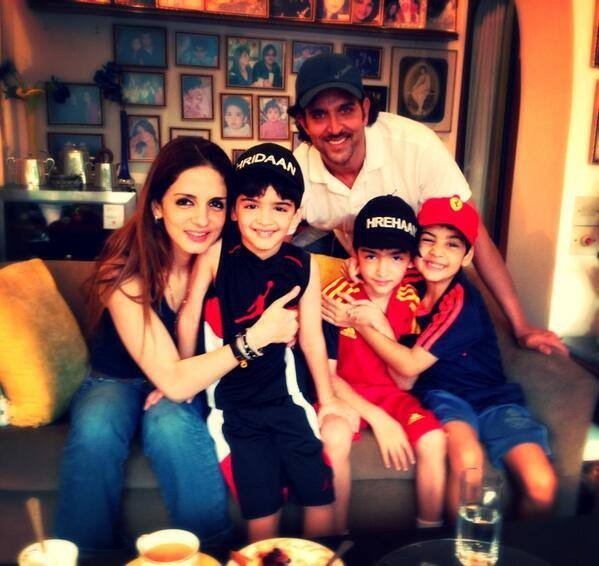 And in the quest of finding that extra little juicy bit, Daily News And Analysis went overboard with their reporting. But Sussanne, who made sure she had her energies directed in the right direction, took a brief pause and give a befitting reply to all her detractors.
A series of tweets from Sussanne made one thing clear: nobody should drag her kids into the mess. 
@dna but one thing I would like to tell you don't try sending your sneaky spies around me or my children.

— Sussanne Khan (@sussannekroshan) April 26, 2016
@dna and most of all don't you don't you dare write about my kids again or you will have a mothers strength to take on #truthbetold

— Sussanne Khan (@sussannekroshan) April 26, 2016
The press can write whatever comes to their mind about Hrithik-Kangana's traumatic relationship. But involving children isn't a good idea.