If you've grown up on a steady diet of Bollywood, chances are, you'd confuse some everyday problems as love. 
Take for example, this:
"Mujhe neend na aaye, mujhe chain na aaye… Koi jaaye zara dhoondke laaye, na jaane kahan dil kho gaya" 
Didn't get it? Okay, here's another one:
"Usne bola kem chhe, kem chhe kem chhe… Maine bola em chhe, em chhe em chhe
Neend nahin aati hai raaton mein… Arre yeh to prem chhe, prem chhe" 
For those of you who are still confused, I'm trying to tell you that the ways in which Bollywood shows us 'love' are super random. From sudden strokes of dhak dhak to neend churaana, somebody needs to give them a reality check. For all you know, the poor guy's heart is pounding out of fear and we term it love. *face palm*
This went bat-shit crazy when the dahi vada logic came to light. 
Cuz girl, if you don't like dahi vada, then you must be in love. WHAT THE FUCK, YO!
Time to call them out? Hell yeah!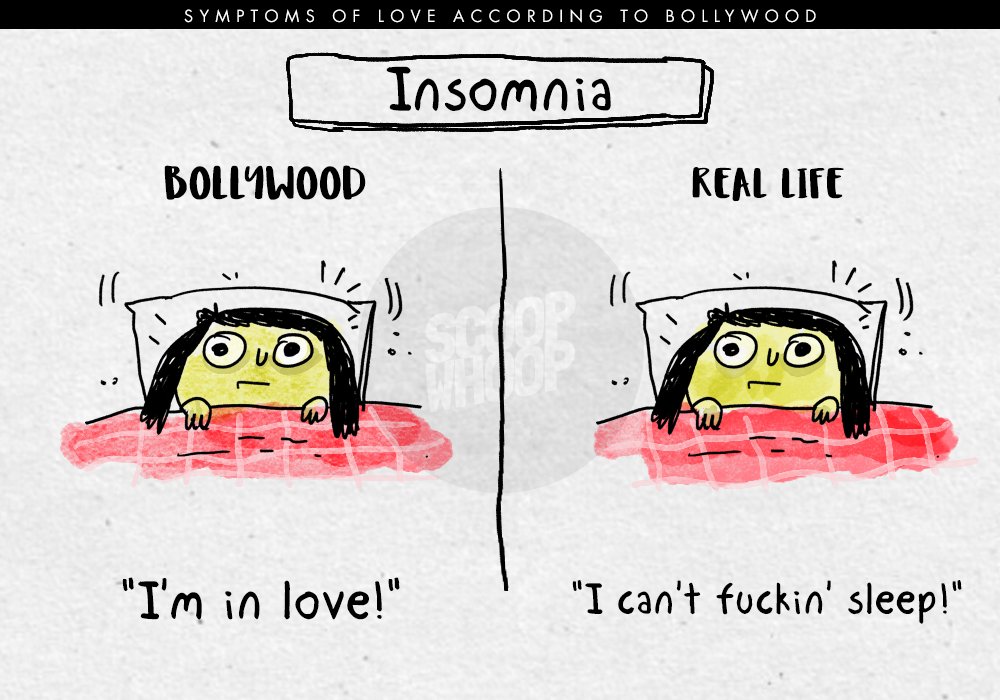 To be honest, if I keep hearing random music in the background and I'm alone, it's time to run!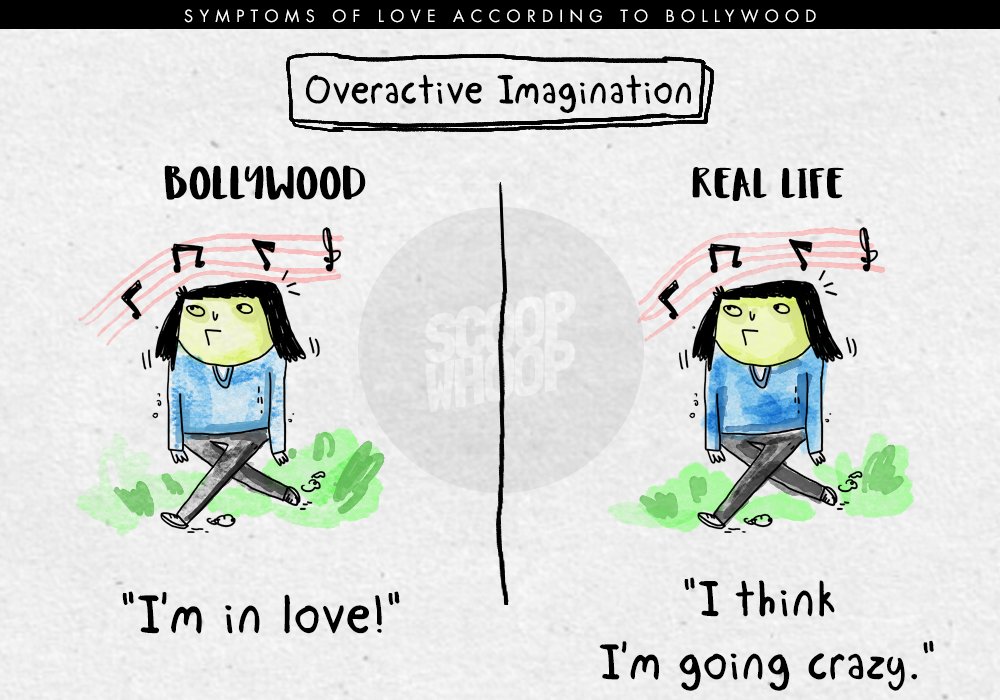 Maal > Pyaar
There. I said it!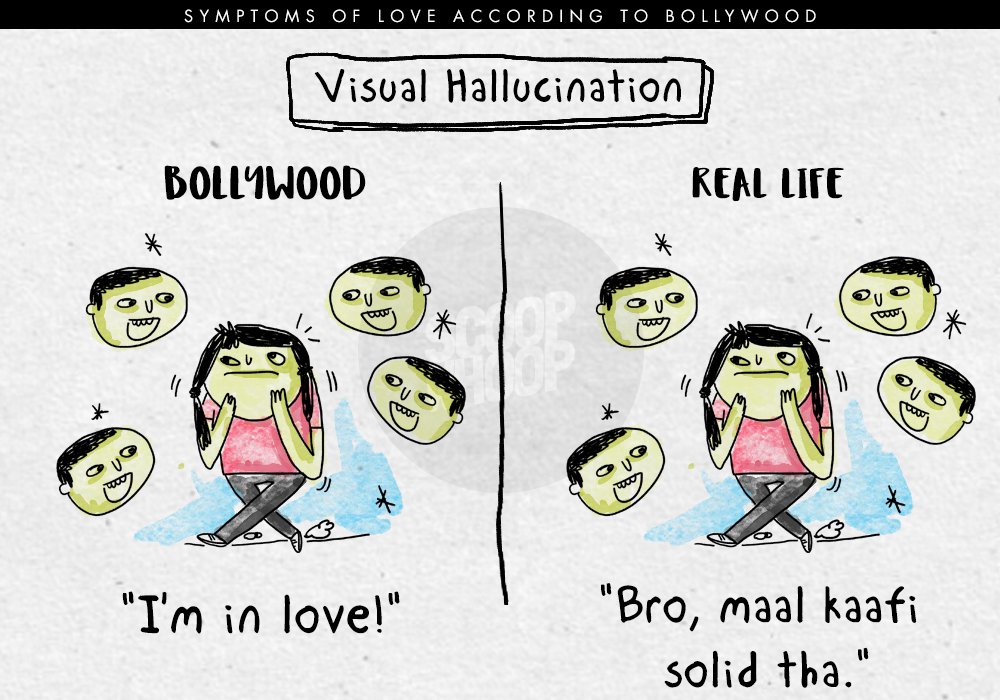 Spring is not the season of love. Spring is just a season!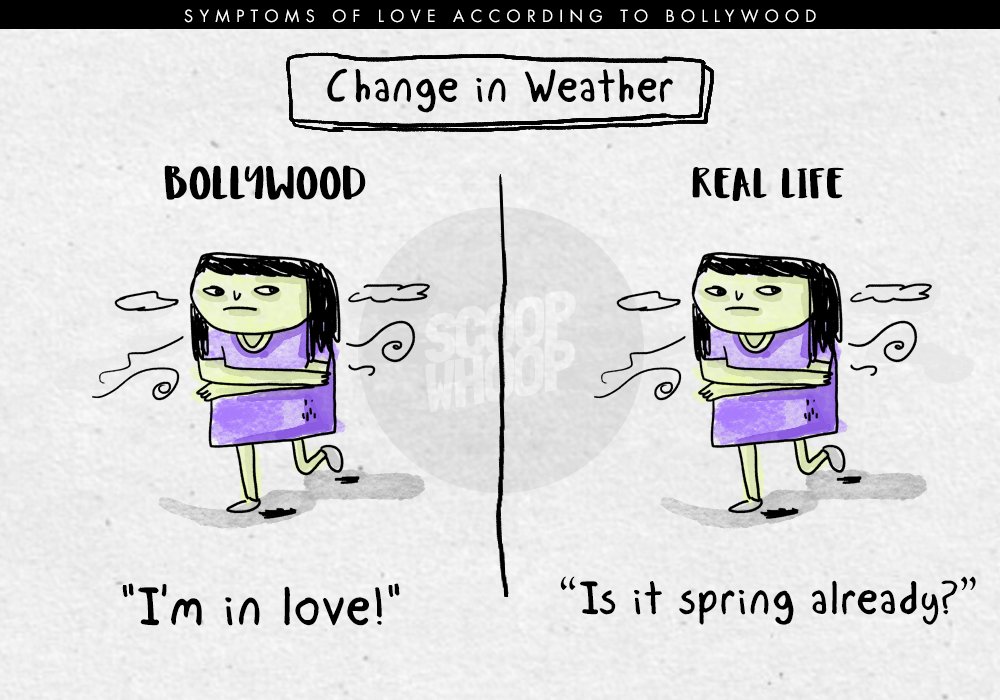 Have you heard of something called I-don't-like-to-work, Bollywood?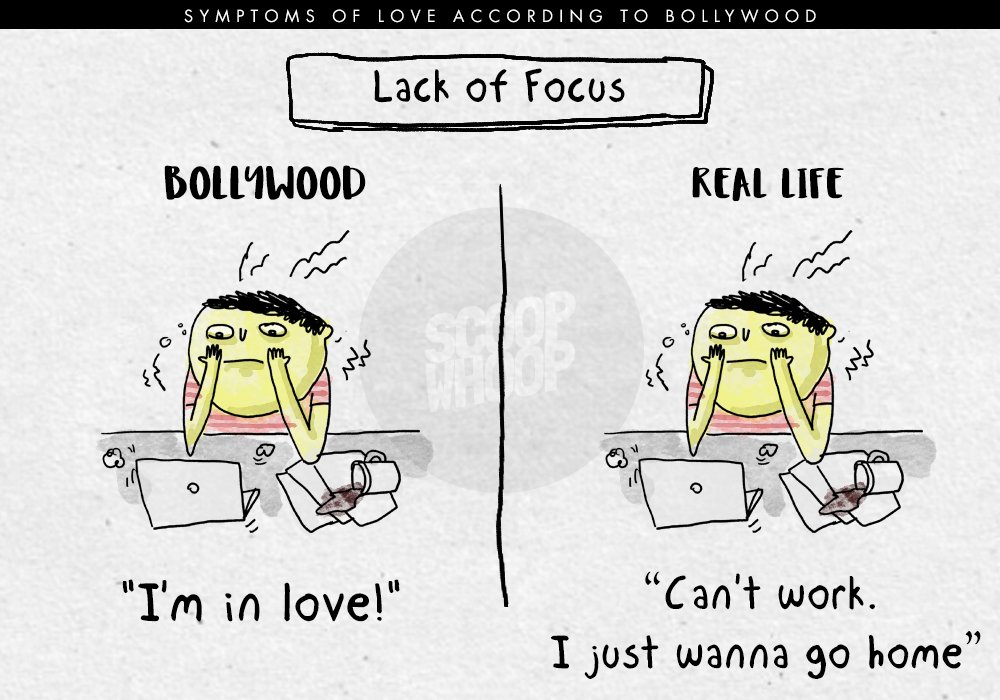 Maybe this guy isn't in love. Maybe, he's just freaking out about his Mom finding booze in his room.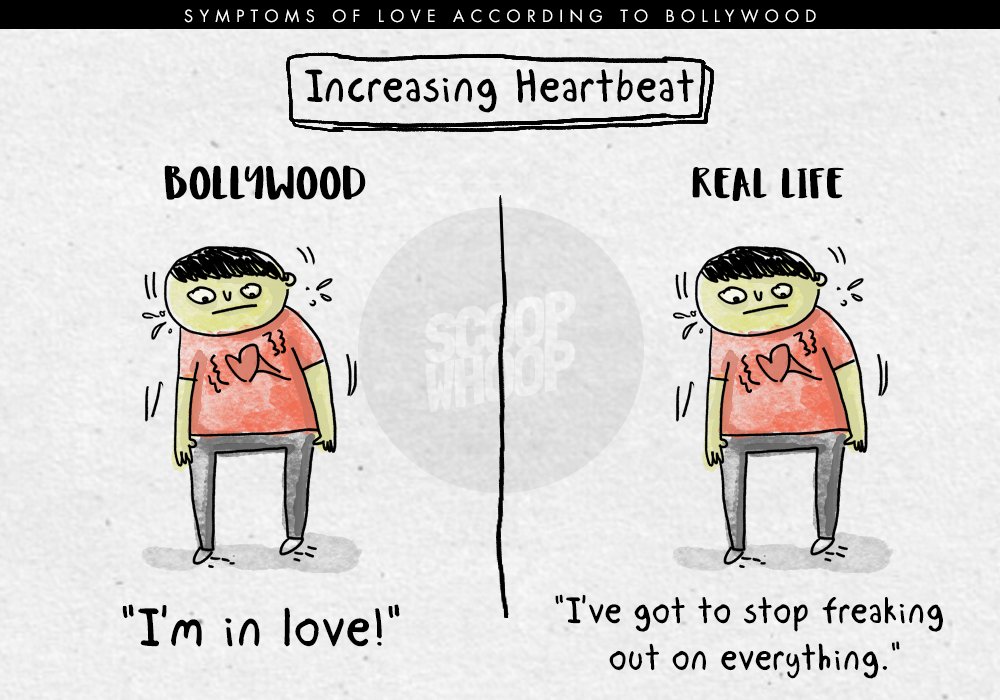 You know how some people say 'itna khana dekh ke, meri toh bhook marr gayi'? That happens!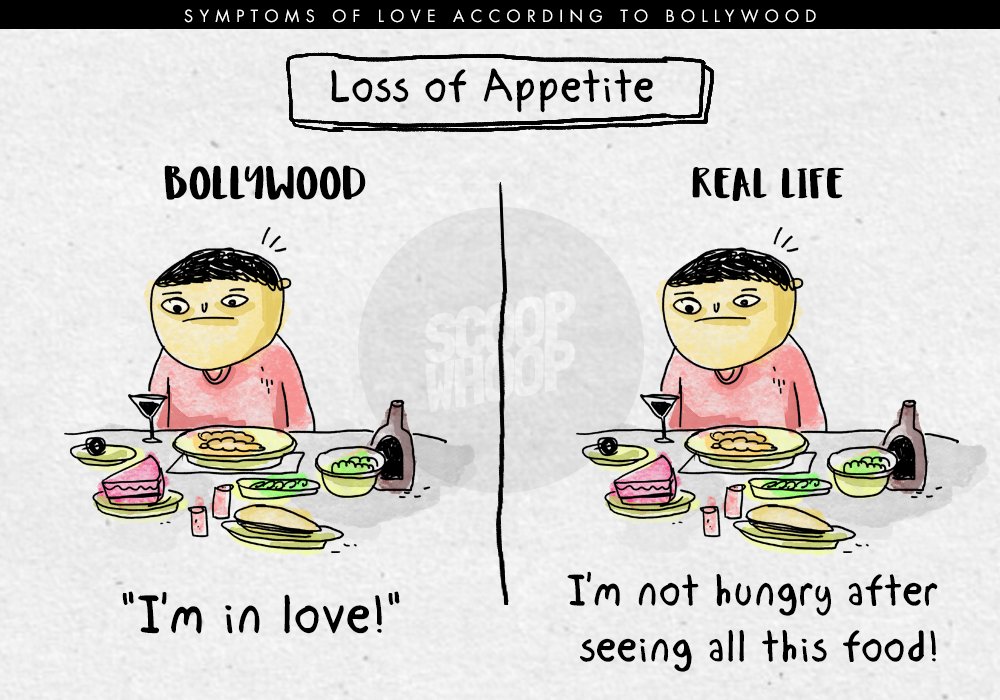 Are these symptoms even for real? Bollywood, we need answers!
Pyaar/Problem bhare designs by Aroop Mishra