Wait! Why does a Japanese porn-like blur turn up on Taapsee Pannu's lips every few minutes in this film? Has Bajrang Dal decided that Pannu and her mouth are a threat to the moral integrity of the youth ? Has a Rajasthan sena decided that the idea of women indulging in the act of speaking goes against our culture? 
Actually, the reason is something much more juvenile. The producers of the film have been legally asked to drop the word 'dotcom' from its title because a dotcom company complained.
Clearly, dotcom companies are like those kids in your classroom who don't need an excuse to nag teachers. 
So, this is how the producers have decided to show the middle finger to their detractors. Because they are the cool boys of the class. 
Since these are the same people who gave you gems like Piku and Pink, you want to take them aside, offer them a nice cup of tea and tell them that an effective comeback would have been something more cooler, something much harder. Like a good film. 
Which Running Shaadi, unfortunately, isn't. 
It's a film that gives everything away in the title sequence itself- a five minute-long montage that establishes the love story of a feisty Punjabi girl (Pannu) and a sincere Bihari boy ( Amit Sadh, refreshingly uninhibited). 
The rest of the film flounces about to join dots, like the trash dove that's plaguing your timeline. 
The gimmicky idea, of a website which will help couples elope, is just that, a gimmicky idea.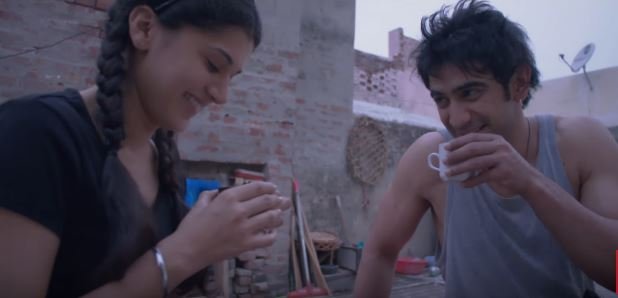 Unlike Band Baaja Baraat, which used a one-line idea to tell the girl-meets-boy-they-fall-out-and-then-realise-they-are-made-for-each-other story effectively, Running Shaadi runs out of steam before it even starts. 
Bharose (Amit Sadh), works as a helping hand in a saree shop in Amritsar. Since Bollywood has woken up to the idea of small town India in the last five years, long, lingering minutes are spent establishing the lifestyle of a tier-2 city resident. 
Welcome to a world where heroines meet heroes over tacky tutti-fruity ice-cream instead of steaming cups of Starbucks coffee.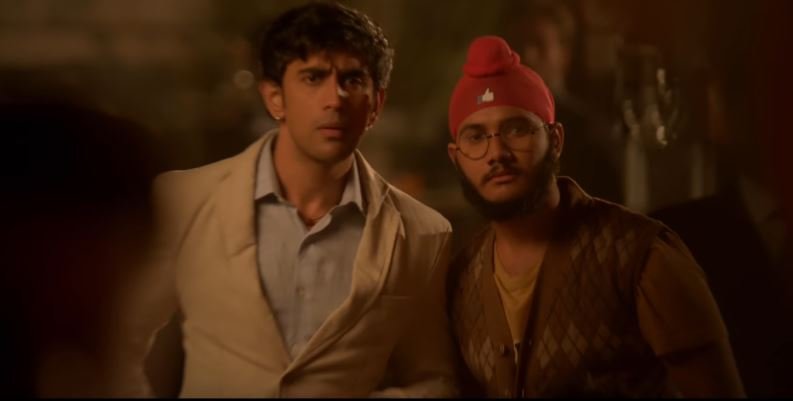 Bihar boy is in love with the owner's daughter, Pannu. Since she is a Punjaban and she has to be feisty, she goes about exuding small-town coolness for most of the first half.  And in all fairness, watching Pannu being blase about teenage pregnancy and pre-marital sex is the best thing about the film. She embodies north-Indian brazenness with innate ease.  
Punjab girl uses Bihar boy as an emotional crutch till she joins college. That's where she joins a cool gang of Amritsar brats, who probably are high on Badshah songs  and the recreational drugs they show in Udta Punjab. Obviously, the Bihar boy has to be dumped.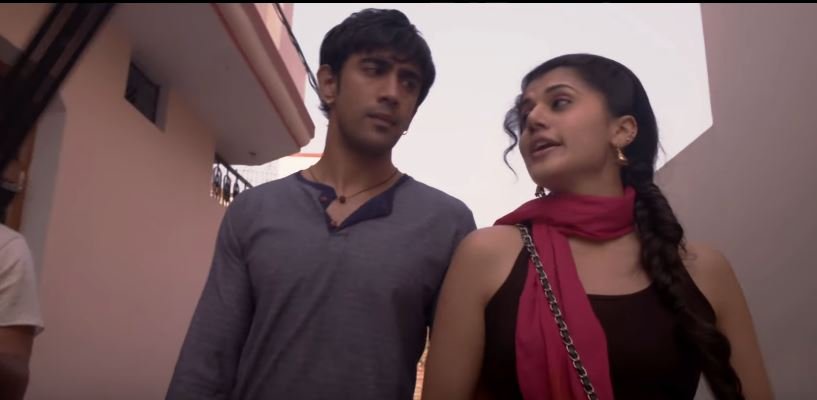 Bihar boy sulks for a night and moves on to form a website. Helping him in this endeavor is the quintessential crony. You know, the sort of guy who eats a lot and raises eyebrows when the hero is doing stupid things to please the heroine?
Through the website, they help some cardboard characters elope- like a nerdy Bong guy-coy Punjaban girl, the Hindu-Muslim couple and a stereotypical gay couple. You get the picture. 
Eventually, the guy unwittingly plans his own Running Shaadi with the feisty Punjaban. We sure didn't see that coming.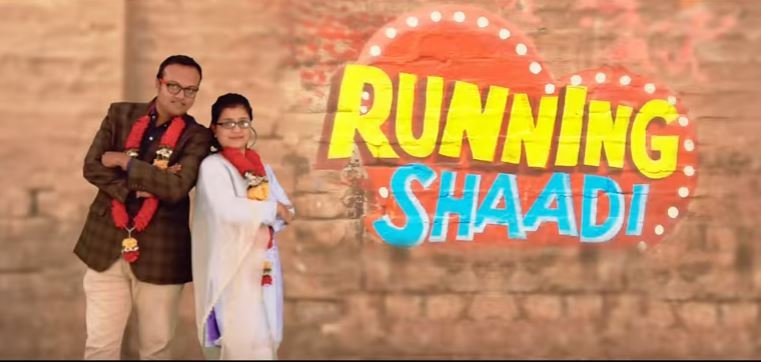 For some reason, the proceedings then shifts to Patna. Which means there is some more small-townery, some stock characters in polyester suits and a bit of Bhojpuri masala, which would all have been fun had the director justified this sudden shift in narrative focus. 
It's almost as if the director, Amit Roy, midway through the enterprise has realized that he has dealt out all his cards, and then, in desperation has shifted the story to Patna. A last ditch effort to bring some life to the proceedings. 
Sorry, Mr Roy. Better luck next time. 
(Feature image source: YouTube)