With everyone going gaga over how amazing Tanu Weds Manu Returns is, it is safe to say that the movie is a superhit.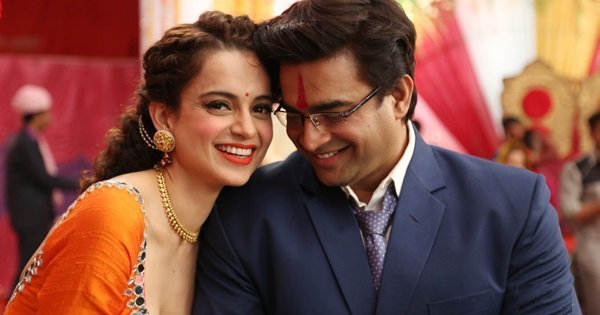 While reviews praising the movie's screenplay, dialogues and the double Kangana dhamaka are floating all over, one newspaper gave the movie a mere 2.5-star rating.
Mumbai Mirror's Rahul Desai reviewed the movie and called it the "curse of interval returns" with an absurd second half. However, it seems the review did not go down too well with the readers. Which is why, in what seems to be a first, the paper decided to "upgrade" their ratings from 2.5 to 3.5 stars.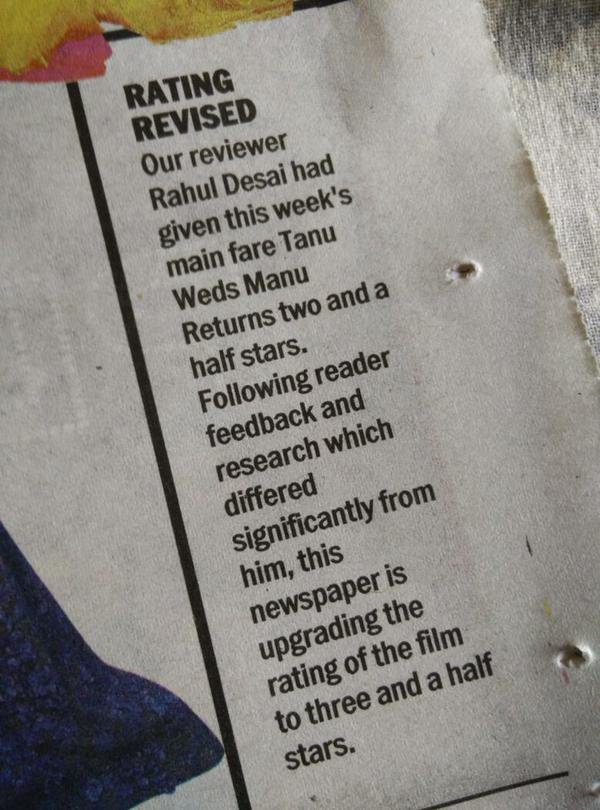 The upgrade was reportedly done because film review's are "subject to reader feedback."
However, on the other hand, I wonder what's wrong with a critic having an opinion? To each his own, right? Or was there some other reason behind this upgrade? We are left wondering as the movie continues to rake in big moolah at the Box Office.