Nana Patekar recently was given a clean chit by the court against the sexual harassment case filed by Tanushree Dutta. 
Tanushree Dutta has now spoken about the closure of her case by saying she finds this verdict 'disgusting'. In an interview with Times of India, she said:
Nana Patekar has been trying to get a clean chit for a while now, and I find this verdict disgusting. I have said it earlier that witnesses in this case have been threatened and pressured so that they do not record their statements with the police. Thus, out of 10 witnesses, only one-and-a-half statements have been recorded.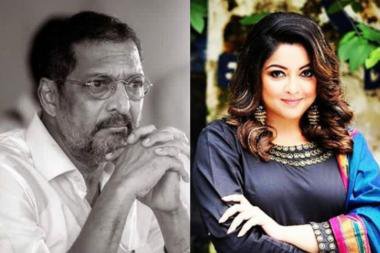 Dutta also added that that police could not find credible evidence since the accused is making sure that witnesses never reach the cops.
Tanushree's lawyer Nitin Satpute told TOI,
We will appeal against the closure. Our contention is that the police did not even record the statements of eyewitnesses like Tanushree's hairdresser and two other women who corroborated our stand. We had submitted a video clip also, but they did not consider it. They tried to protect the accused (Patekar) by calling statements from people who said they do not know anything. How will they get evidence at this rate?
Tanushree Dutta also added that she does not feel like coming back to India anymore, but will keep fighting for justice.
The Twitterverse has also come forth to voice their concerns and reaction about this case. 
This is why no Complainant wants to come forward with their pain.. Cos our so called @MumbaiPolice who claim to be so efficient dump the case this way..#tanushreedutta feel sorry that all ur pain of fighting for a good cause is gone down in drain..I can so relate to ur pain.. https://t.co/KlAdWXdoK3

— RiA (@RiaRevealed) June 13, 2019
This is the reason why many women who have ever faced or still facing sexual harassment don't come forward to file complaint, to seek justice bcoz they already know our system, they know our system won't listen to them. They know #MeToo won't work in our system. #TanushreeDutta

— Vandana Pathak (@wordsbyvandana) June 13, 2019
And one by one, all the predators are being given a clean chit 👏🏻👏🏻👏🏻 Wow, why do we women even bother? I'm BOILING with rage right now! 🤬 https://t.co/aKH0Jroot7

— Janice Sequeira (@janiceseq85) June 13, 2019
Tanushree Dutta came forth in October 2018 against Nana Patekar claiming he sexually harassed her and was inappropriate with her on the sets of a song for the 2008 movie Horn Ok Pleasss. Dutta paved the way for the #metoo movement in India and has encouraged many other women to share their stories.