Skating on thin ice is one thing. But trying to conjure things up out of thin air is quite another. Abhishek Sharma's Tere Bin Laden – Dead or Alive does much more of the latter. 
The outcome is inevitably fluffy. Even when the film does a bit of the former, which is quite often, it is obviously always in danger of slipping. And it does. It seeks to poke fun at everything from the US war on terrorism to the violent depredations of the Taliban. 
In between, it throws in, for good measure, plenty of jibes at Bollywood. But the humour is too laboured to hit home. Overall, Tere Bin Laden – Dead or Alive comes across as a flimsy spoof that has bitten off much more than it can chew and digest.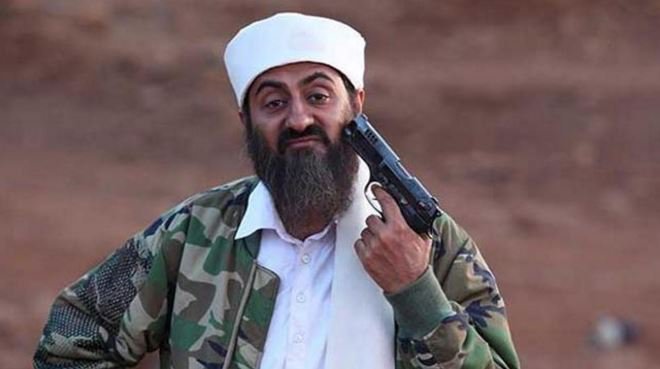 The 2010 original that found instant takers was marked by a lightness of touch and a mirthful plot that did not lose its way in an over-indulgent maze. The trouble with this over-plotted sequel is that it attempts to extract tongue-in-cheek hilarity from outlandish situations that tend to overstay their welcome. 
Among the many butts of ridicule in the film is no less a personage than the US President. Played by Barack Obama impersonator Iman Crosson, he orders his right hand man David (Sikander Kher), who revels in aping Jim Carrey when he does not launch into Punjabi-inflected Hindi, to secure documentary proof of Osama Bin Laden's death. 
The story actually begins with an Old Delhi boy Sharma (Manish Paul), who dreams of making a name for himself in Bollywood. In Mumbai, he stumbles upon Osama lookalike Paddi Singh (Pardhuman Singh) and has a brainwave. But Osama's death puts paid to his plans to make a film on the al-Qaeda chief. His and Paddi's life takes a dramatic turn when both the US agent and a terror outfit led by a man named Khaleeli (Piyush Mishra) launch a hunt for them. One wants Paddi dead, the other wants him alive.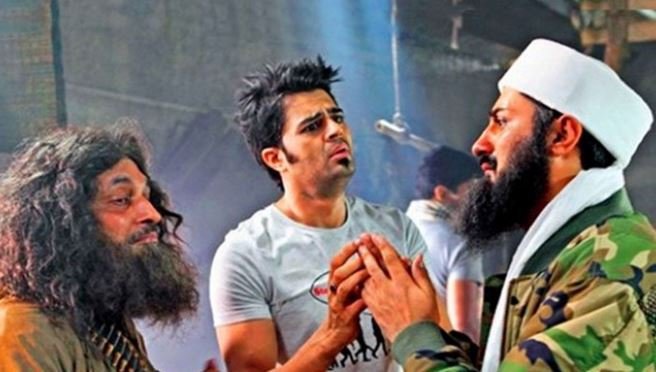 The ensuing mayhem is only intermittently amusing – not funny, mind you – as Sharma and Paddi and their Bollywood mates (Sugandha Garg, Rahul Singh, Chirag Vohra) are caught in the crossfire. There are moments in the film when the actors appear to be having a lot of fun, but with little in the screenplay to cling on to in order to stay afloat, they are reduced to clutching at straws. 
When a wacky and wild absurdist comedy is delivered with a degree of control, it can work wonders. But Tere Bin Laden – Dead or Alive has none of the spark of the original. It works on the principle that a madcap caper can get away simply by pulling out the stops. The end result is a riot all right, but it is singularly without the laughs. 
Director: Abhishek Sharma Cast: Manish Paul, Pradhuman Singh, Sikander Kher, Sugandha Garg, Rahul Singh, Piyush Mishra, Ali Zafar 
(Feature Image Source: Facebook)