Like any other film industry around the world, Bollywood has its own share of big sharks and little fish. These sharks often feast upon the smaller films, hardly allowing an audience towards experimental cinema.
We decide to compare certain atrocious 'blockbusters' with perfectly good smaller films, which didn't get many eyeballs. 
1. Sajid Khan's terrible, terrible movie made more than 10 times the amount of money Rajkummar Rao's movie made.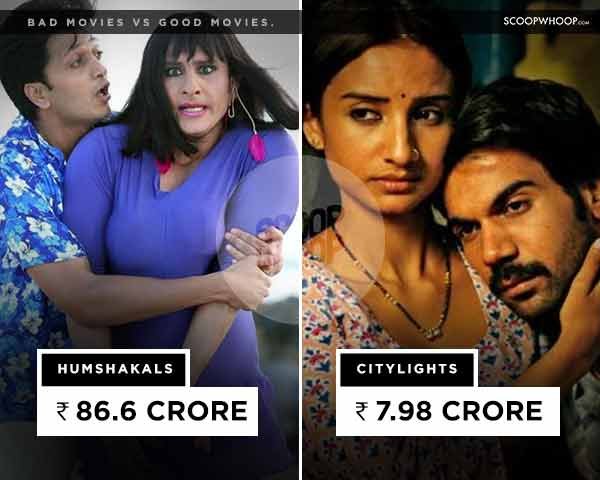 2. Farah Khan's multi-starrer homage to Manmohan Desai might have made the most money in 2015, it wasn't half as profound and beautiful as the Rajat Kapoor film starring a once-in-a-lifetime performance by Sanjay Mishra.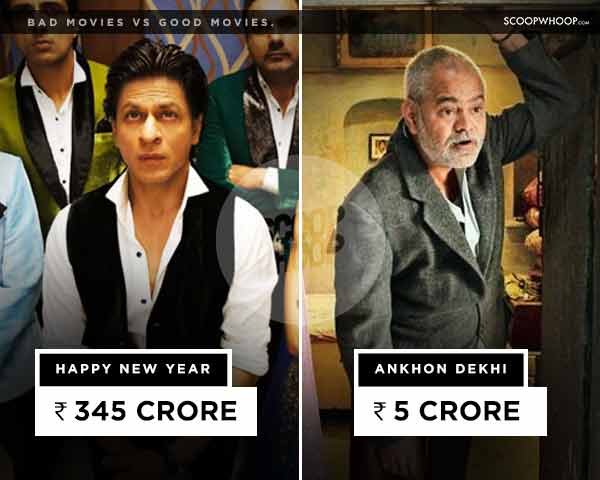 3. Rohit Shetty's desire to direct the superstar pair of SRK-Kajol might have left him really rich, but it wasn't even close to the brilliance of the Kanu Behl starrer.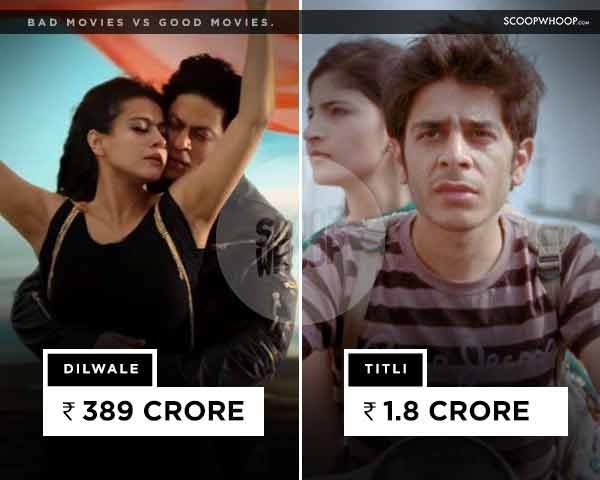 4. Himesh Reshammiya's topi hero romanced a woman less than half his age, and even his terrible musical luvv story made 4 times the amount of money than Neil Nitin Mukesh's crisp debut.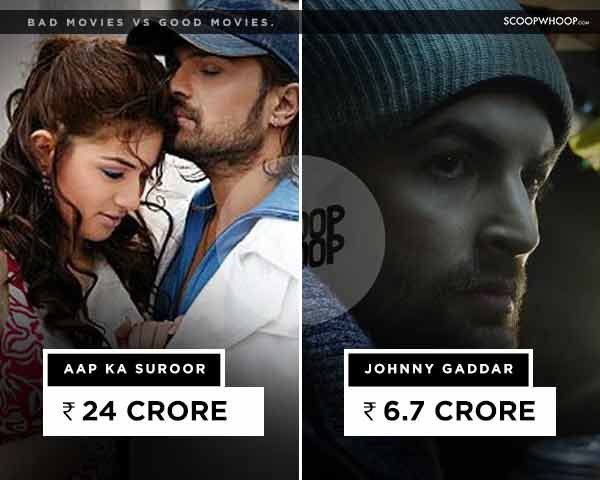 5. Abhishek Bachchan's superhero debut was a massive failure, and one of the year's biggest flops. And even that movie made much, much more money than Abhay Deol's fantastic outing as a superchor.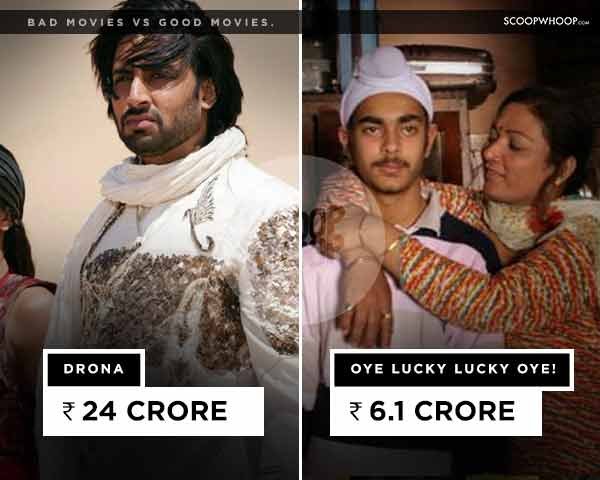 6. SRK's superhero outing is literally one of my most scarring experiences inside a movie theatre. And it made 50 times the money compared to Amole Gupte's fantastic retelling of school life.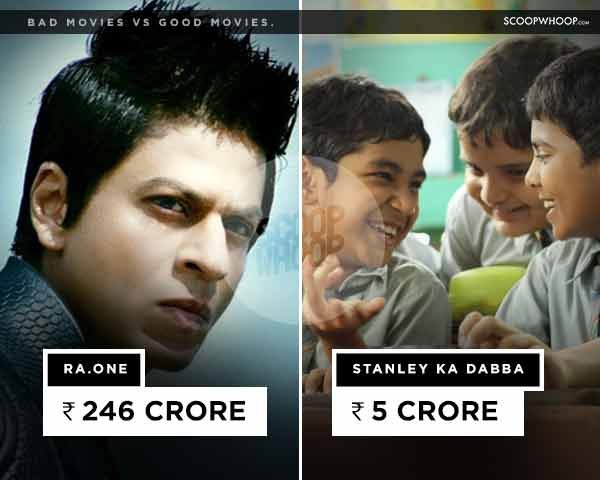 7. Aamir Khan's double-role trapeze artist won HUGE at the box office, but even Rajkummar Rao's national-award winning performance couldn't help the film make enough money at the box office.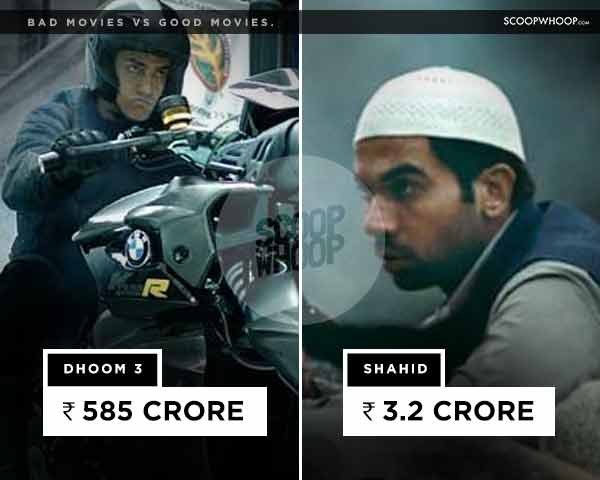 8. Hrithik Roshan appeared as 'the guy' in the remake of the Tom Cruise-starrer Knight & Day and it made more than 20 times the money of Anurag Kashyap's expertly-crafted thriller.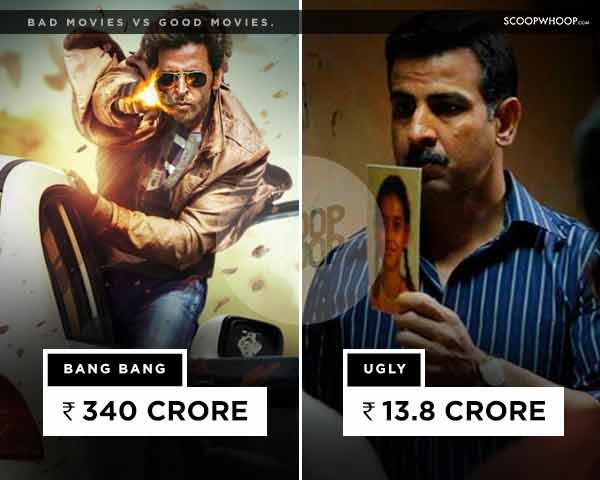 9. Anurag Kashyap again, as his modern interpretation of a serial killer hardly got any audience compared to Akshay Kumar's tomfoolery with Riteish Deshmukh and Abhishek Bachchan.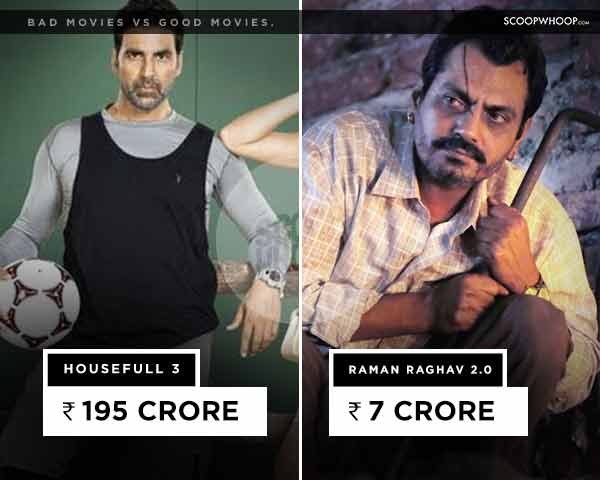 10. Prabhudheva's misogyny beats everything. Even Dibakar Banerjee's brilliant commentary on the current state of Indian politics and bureaucracy.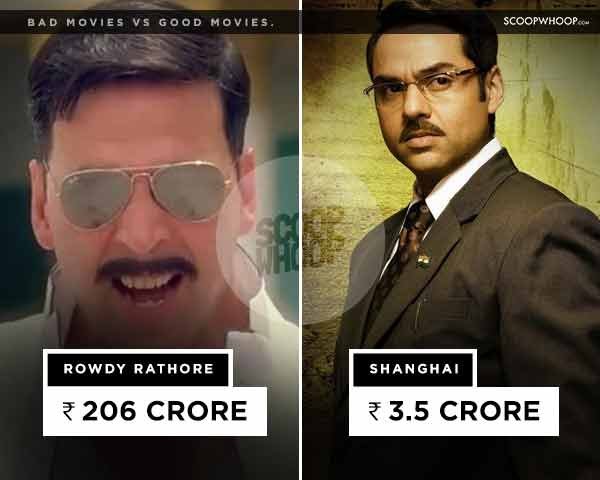 11. Prabhudheva's misogyny returns. And it sinks a smaller, better-made film.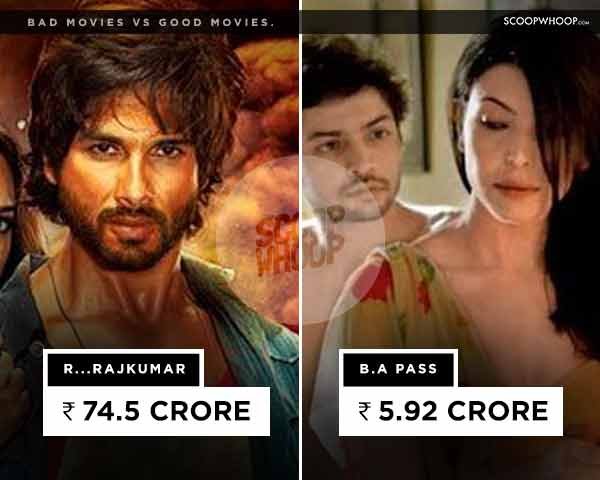 12. Radhika Apte's fantastic thriller set in an apartment was overshadowed and left far behind by Ajay Devgn's ambitious-but-dumb action thriller.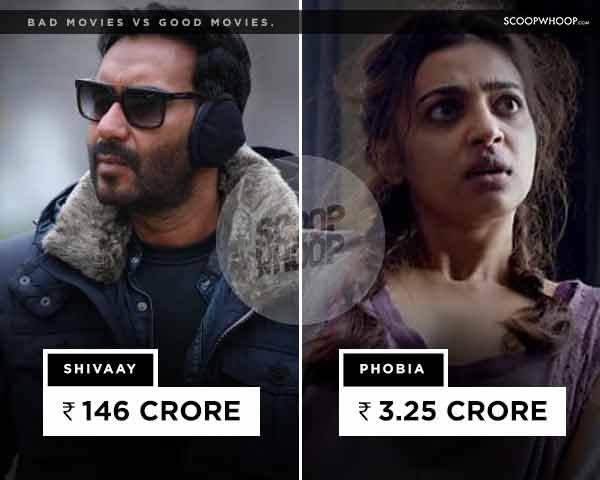 13. Hrithik Roshan's superhero outing was immensely successful, but Ranveer Singh's quiet avatar in the Vikramaditya Motwane was a much more complete film.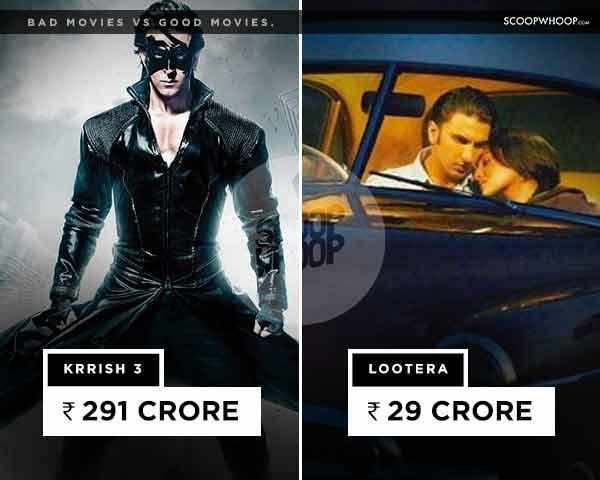 14. Sex comedy vs film about freedom struggle. No prizes for guessing, who made more money.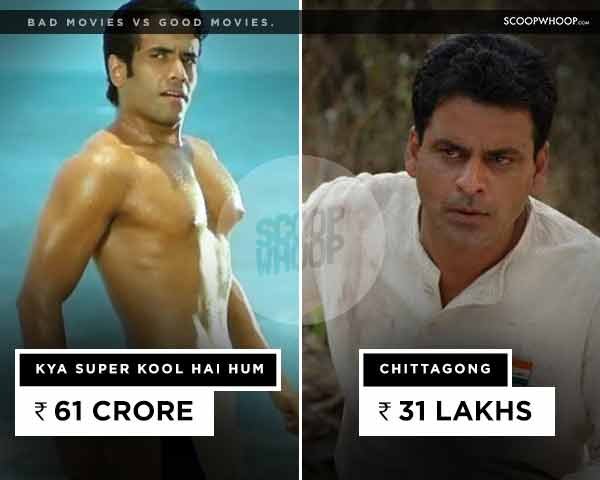 15. Himesh Reshammiya's period-noir was a bonafide flop, but even THAT made more money than Sharib Hashmi's earnest film.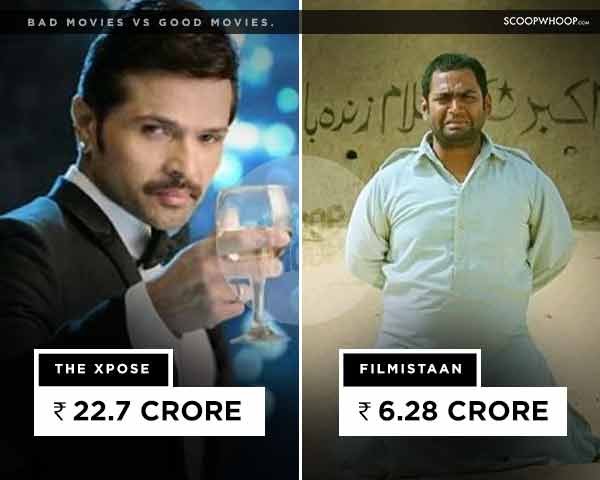 16. Harman Baweja's debut was a disaster. And even that made 4 times the money of Rajeev Khandelwal debut, which was FAR FAR superior.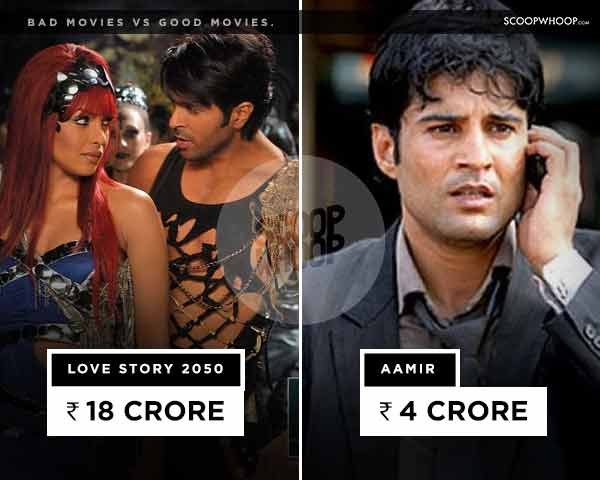 Unfair much? Get used to it.
Design credit: Vineet Kumar