The fifth season of Koffee with Karan has by far seen the the most unusual set of celebs together, but the next episode will feature a 'Triple Dhamaka'.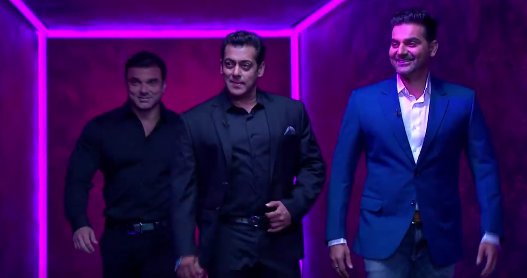 The 100th episode of Koffee with Karan will be in this season and will feature the Khan brothers: Salman, Sohail and Arbaaz on the Koffee Couch.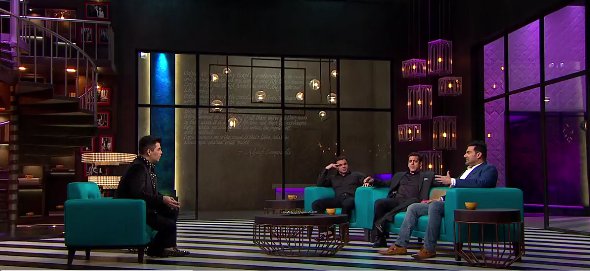 From pulling each others leg about their romantic relationships to the most crazy-yet-cheesy jokes, the enigmatic Khan-Daan trio did it all to kick-start the celebration of the 100th episode.
While Salman Khan's 'still a virgin'  statement made headlines earlier in the last season, brother Sohail and Arbaaz are experiencing the hot seat for the first time. And they're not sparing him.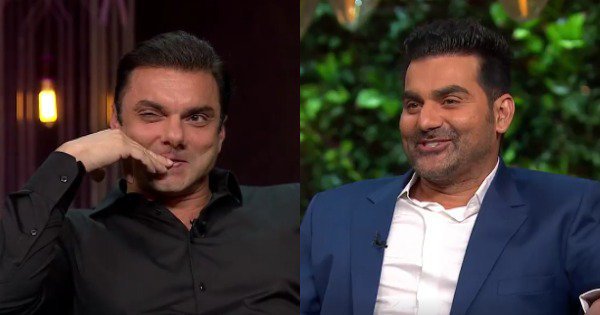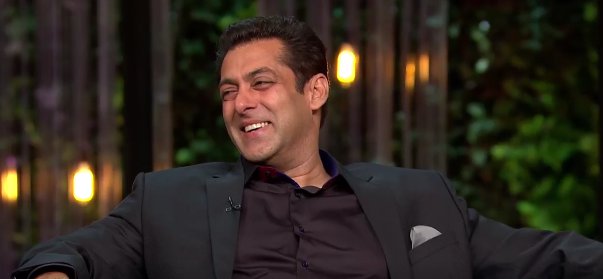 While Salman continues to claim that he is a virgin, Arbaaz apparently doesn't think so. 
And when asked who Arbaaz thinks will not be able to do without sex for a month amongst all three brothers, it is Salman's name that slips out. Hmmm.
Also Salman reveals that he believes Karan Johar is also a virgin just like him. But Johar believes the term "recycled virgin" describes him better.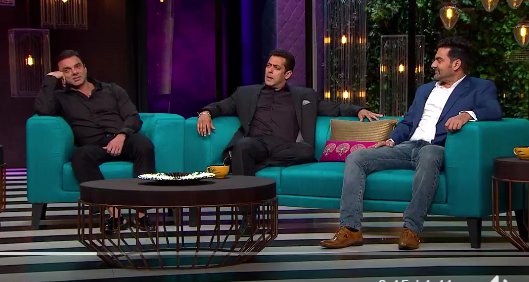 Check out the promo of the upcoming show here: 
Catch the 100th episode of Koffee with Karan Season 5, on Sunday at 9 PM on Star World and Star World HD.