"…rid of open defecation…" were the first words I heard as I entered the much talked-about Global Citizen Concert arena. The concert had actually started five hours earlier and people had been listening to various other things since 3 pm. I only entered when I thought that it would be time for Coldplay to come on.
The evening seemed to be as much about the music, as it was about "causes". From open defecation in Mumbai to low cost housing for the homeless to sanitation, eradicating severe malnutrition and moderate malnutrition, gender equality, clean water, eradicating poverty and what not. No big cause was spared. There was even an announcement made for a few hundred crores earmarked for women entrepreneurs – nobody even heard that one as that came after Coldplay ended singing.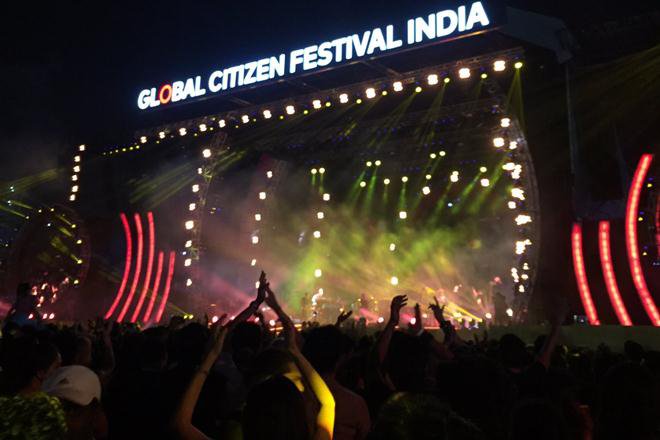 Even though I entered for the last act of the day, I managed to hear almost all the causes that were being taken up. Our global-favourite, Sachin Tendulkar was there as UNICEF ambassador and told us that 100,000 children in India die due to diarrhea. He urged us to wash our hands before eating and also after visiting the toilet. 
Unilever mentioned that they share our vision of sustainable development and will ensure that their handwash initiative reaches 200 million citizens of India by 2020. Never before have FMCG marketing plans been shared so openly. Pleasant surprise for me. Pleasant surprise was also the inclusion of "Sustainable Development" in the stellar lineup of causes tackled that evening.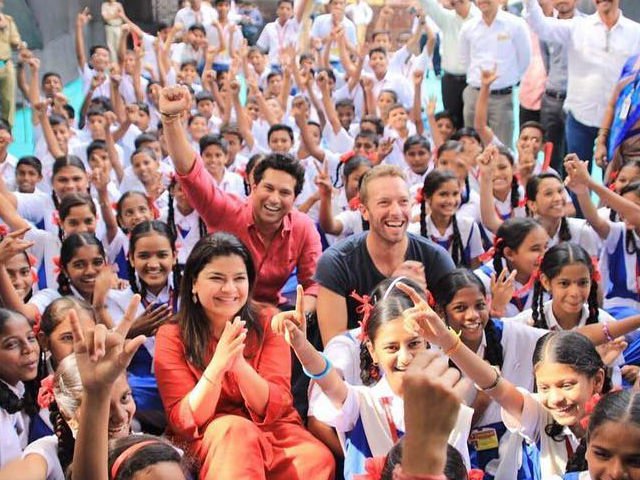 The term was used so many times, by so many celebs on the stage, that if they had made it a hashtag for the festival it would have trended. As it is, Chief Minister Devendra Fadnavis had announced that the power of social currency was mightier than the real currency for the concert tickets. So all that was needed to do was to make a few key issues trend on social media and those causes would be kind-of, sort-of taken care of.
As everyone knows by now, Prime Minister Narendra Modi was present at the concert through video. He spoke of his pet cause i.e. Swachh Bharat. Inside the border, across the border, in people's cash vaults. Wherever there is filth, he said will take care of it. He sadly stopped short of telling us that he will "bring the change".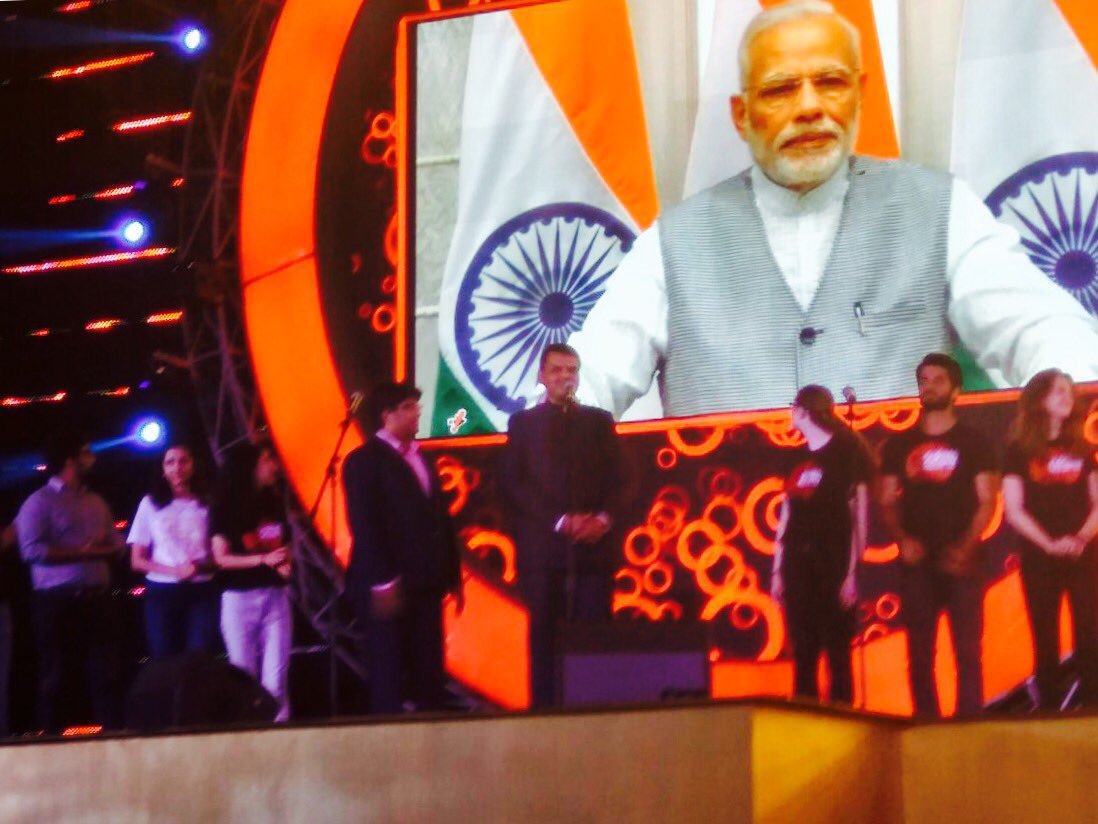 Once he finished, although we thought that the next act would be Coldplay, it wasn't. There was more of "… Swachh Bharat abhiyan…swachh Bharat today, swachh duniya tomorrow…". The words echoed from the global state of the art sound system as I shifted my weight from my left foot to my right and at least a dozen empty plastic water bottles crunched beneath my feet.
Not me, but thousands of "young friends" of India had been standing in the arena for many hours since the afternoon and you can imagine how many water bottles would have been strewn around by 80,000 people. Whichever direction I looked, I saw only plastic bottles on the floor. Perhaps littering of plastic bottles isn't a part of the sustainable development agenda or the Swachh Bharat Abhiyan. I wondered why Sachin couldn't urge people to not litter or to carry back their plastic bottles. Or is this too minor and boring a move to point out?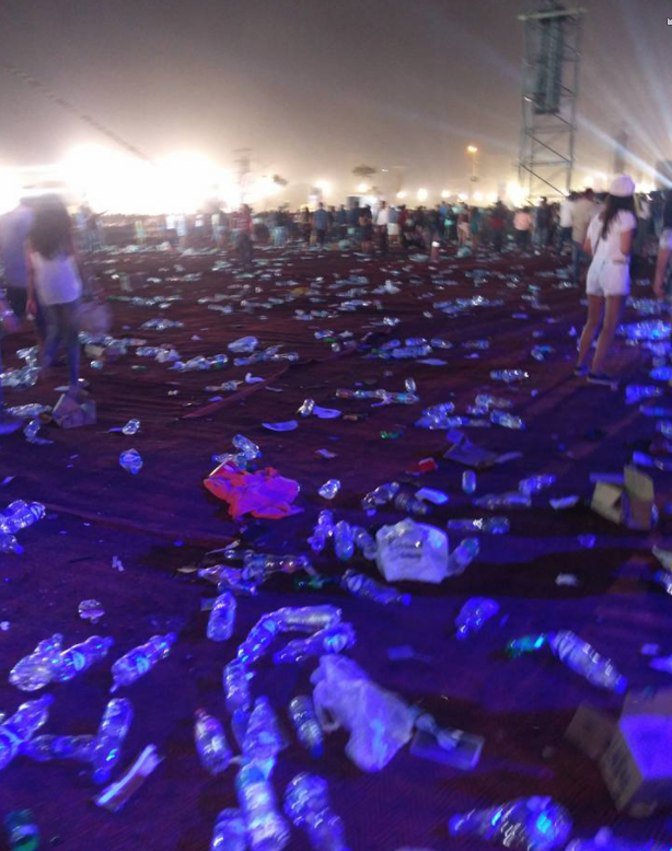 Anyway, I digress. A Coldplay concert is no place to think of such things. Of course, all their songs were great and fireworks and confetti bombs and bouncing balloons all added to the experience of standing shoulder-to-shoulder with 80,000 global citizens (Hey, I didn't have the VIP pass okay where I'd be standing shoulder-to-shoulder with Riteish Deshmukh!).
I got my entire money's worth when Coldplay sang the David Bowie tribute song "Heroes". Not just because it is one of my all-time favorite songs, but because none of the 20-somethings sang that song along with the band and I could actually hear what I came for.
The highlight of the evening was definitely AR Rahman and Chris Martin singing together with Martin singing Vande Mataram while waving the Indian flag. That was the most like a "Global Citizen" that I felt the entire evening. Yes, there is an irony in a British singer crooning Vande Mataram, but that was also part of the charm.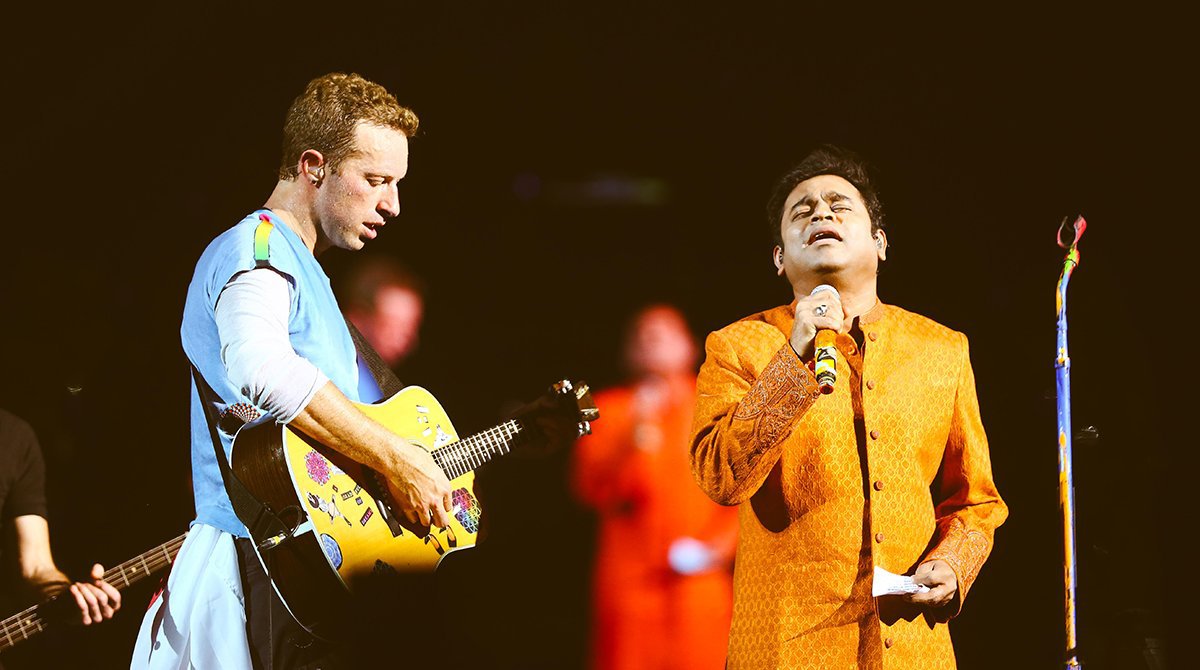 The world is looking at India. In the new world of extreme nationalism, one hopes that India will be the shining beacon for the world. Shuruaat hoon main – is good. But if our youth is told only to wash their hands after going to the toilet and not to litter plastic bottles, then sustainable development goals might not be met. The shuruaat could have been more incisive and effective – much like the black money drive.