Shakespeare adaptations have a way of surfacing in the unlikeliest of times and in very obscure settings. Especially in India, where the adaptations have been championed by a certain Mr. Vishal Bhardwaj, who brought Macbeth to life in the Mumbai underworld, told the tragedy of Othello in U.P and managed to combine Hamlet's tale with Kashmir's militancy in the 1990s.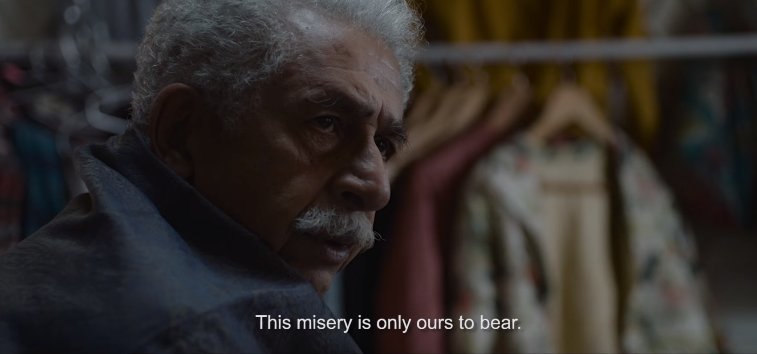 And now comes an adaptation of the bard's most violent work – Titus Andronicus, which also happens to be Shakespeare's first tragedy. The Hungry, directed by Bornilla Chatterjee is set in Delhi amongst two rich families who unravel over the course of wedding. Starring Naseeruddin Shah, Tisca Chopra, Sayani Gupta, Neeraj Kabi and Suraj Sharma among others, the film is an Indo-British collaboration which will premiere at the Toronto International Film Festival, 2017.
Watch the trailer here:
Oozing with mood, violence and an Urdu-spouting Naseeruddin Shah playing a patriarch – the film seems like a must watch.