Spoiler Alert. Bella Ramsey and Pedro Pascal starring The Last of Us is an honest adaptation of the 2013 game by the same name. Set in the post-apocalyptical world, it explores the remnant of humanity trying to survive after a deadly fungal infection has diminished the world population, giving rise to zombie-like creatures. 
The show has heart-shattering sequences depicting how years of trauma and losses have shaped groups, communities, and regimes. People are violent and cruel. But even in this abject misery, their actions are driven by love and care for their own. Here are some of the best scenes from The Last of Us from the show so far.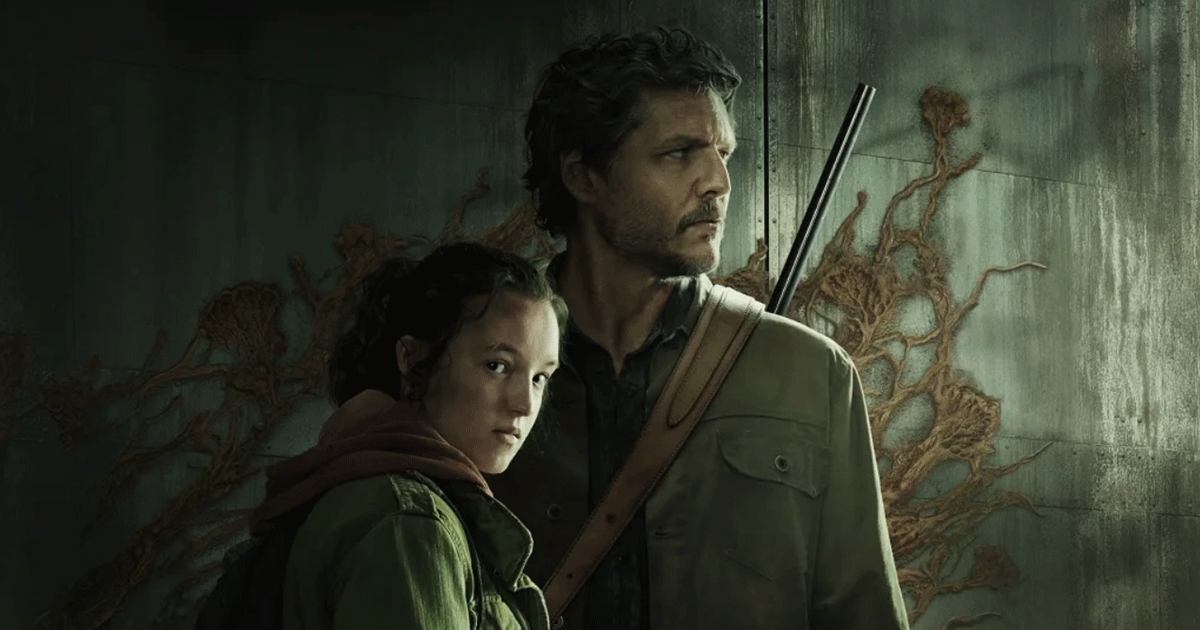 1. When Joel & Ellie first met
Their first meeting was all about distrust, frustration, and annoyance with one another. But their chemistry was felt almost immediately. For a hardened Joel, Ellie was just a cargo, while the life Ellie had seen made her trust no one.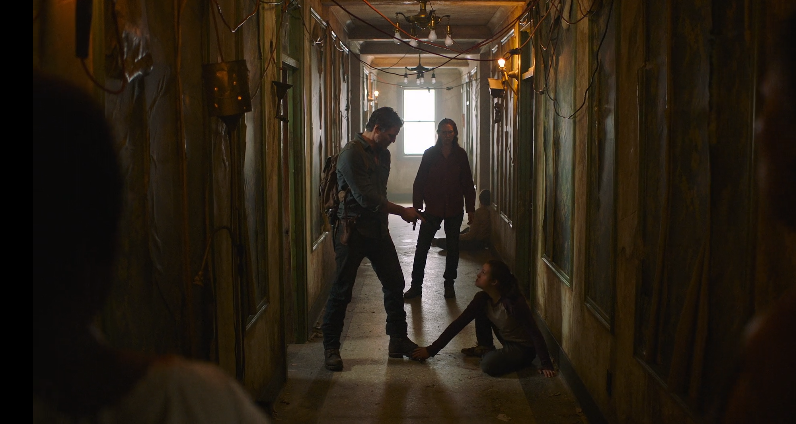 2. Joel's first instinctual kill to protect Ellie
On his first night with Ellie, Joel killed the FEDRA guy who wanted to shoot Ellie for stabbing her. Seeing him point the gun brought back the decades-old memory of witnessing his daughter's death in a similar encounter. That short sequence was high on emotions, and we all got the sense of the equation he was to share with Ellie.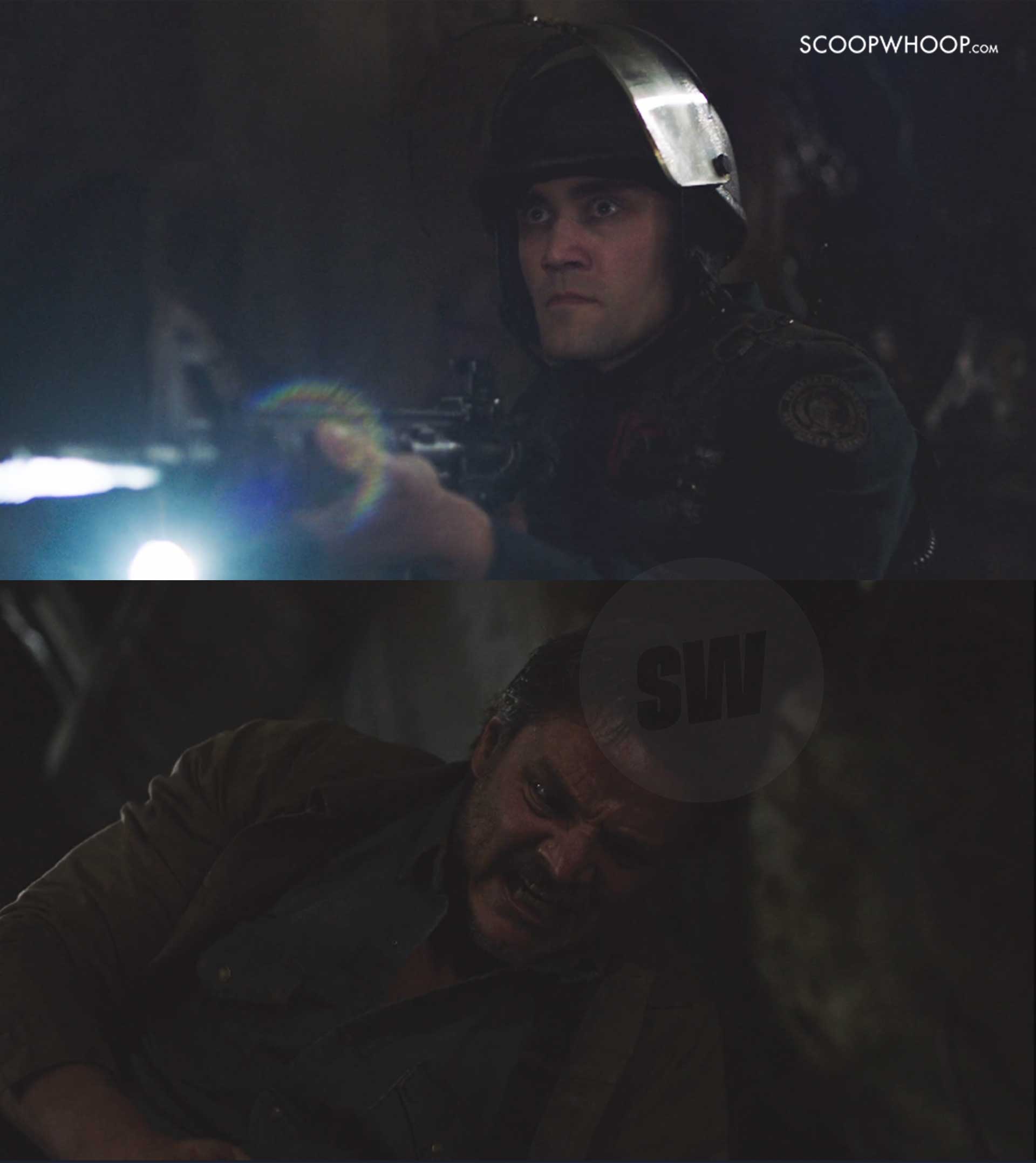 3. Bill making the decision to end his life beside his love Frank
Bill and Frank managed to carve out a happy life in solitude. After witnessing their touching love story, it was heart-shattering to see Frank sick and dying. Their end together was a diversion from the original game, but it felt so poetic, nuanced, and layered. Their bond was one of the very few things that had remained unscathed in the apocalypse.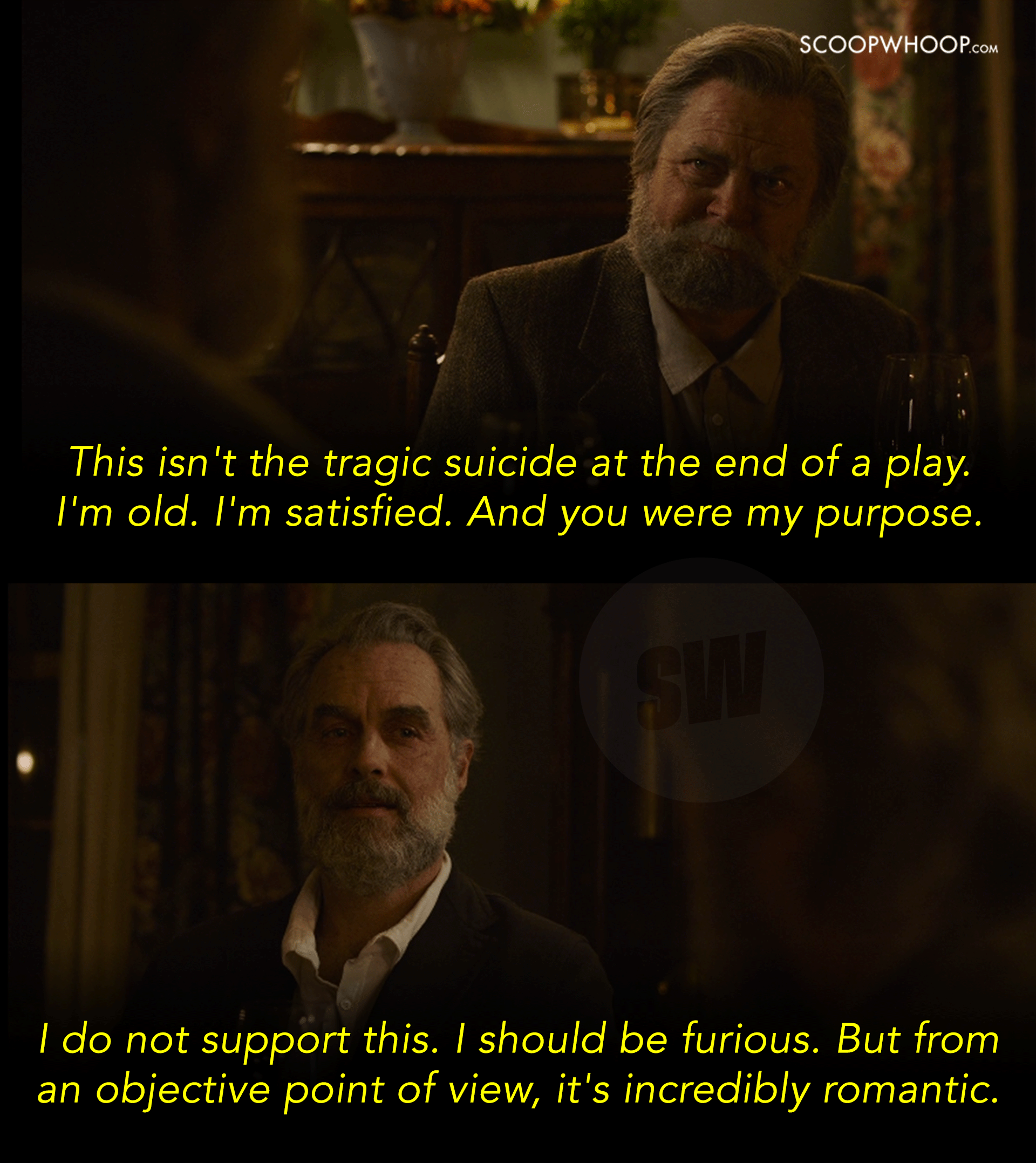 4. Joel trying to console Ellie after she shot the gun for the first time
After Ellie made her first shot to save Joel's life, she was naturally traumatised. Joel tried to console her with words he couldn't formulate. For a teenager having to shoot someone was unfair but so was their world. All they could resort to was silence and acceptance of their unsettling reality.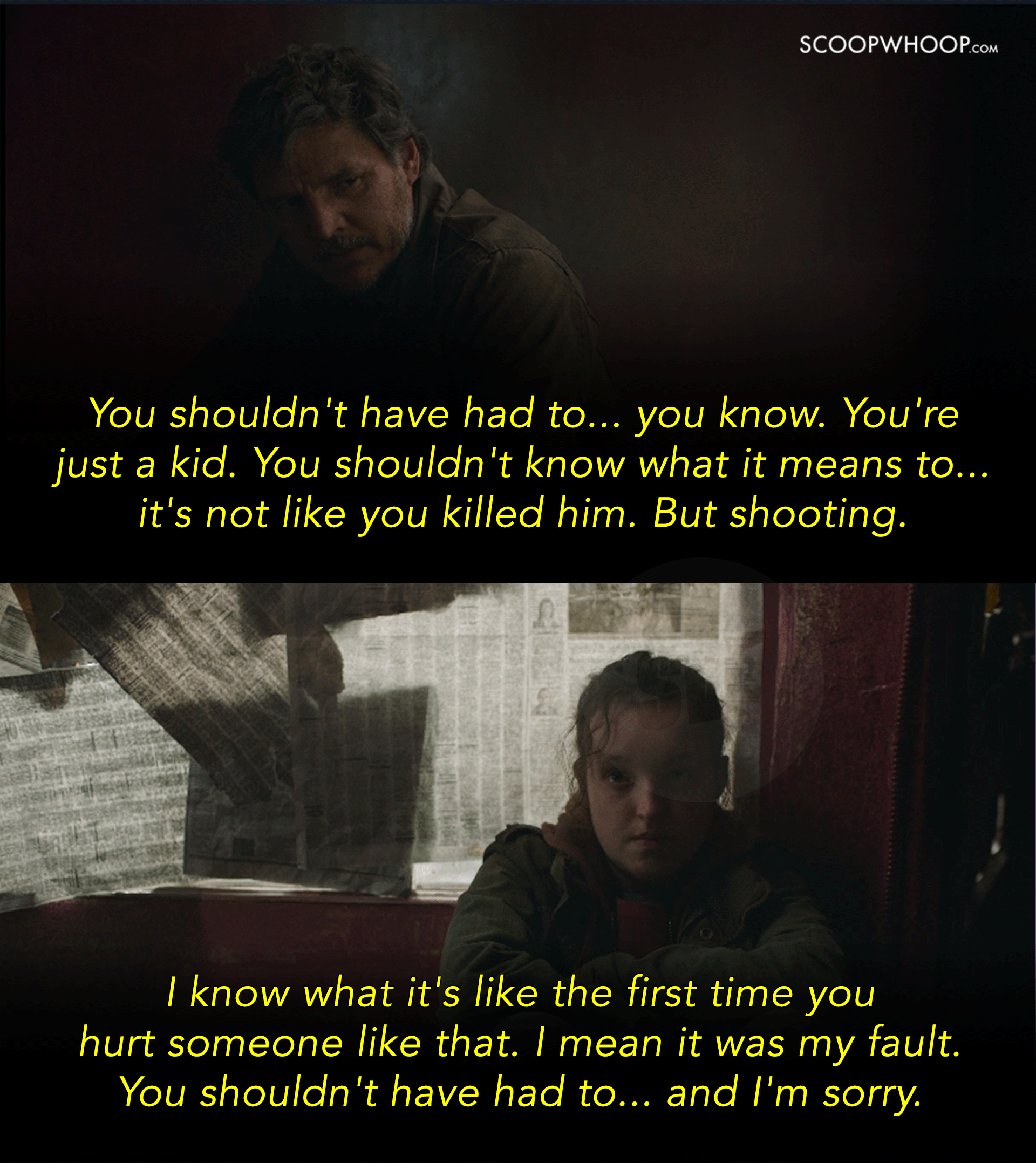 5. Joel laughing at Ellie's jokes
Joel and Ellie's bond gradually evolves from pure distrust to intense love and care. Years of grief and loss had hardened Joel. Ellie never had anybody look out for her. Their co-dependency originated from the sheer void and loneliness they had suppressed for years. Getting each other's company felt like another very fortunate go at life. Seeing Joel break his layers bit by bit and open up to Ellie by responding to her random blabbers and laughing at her jokes is wholesome.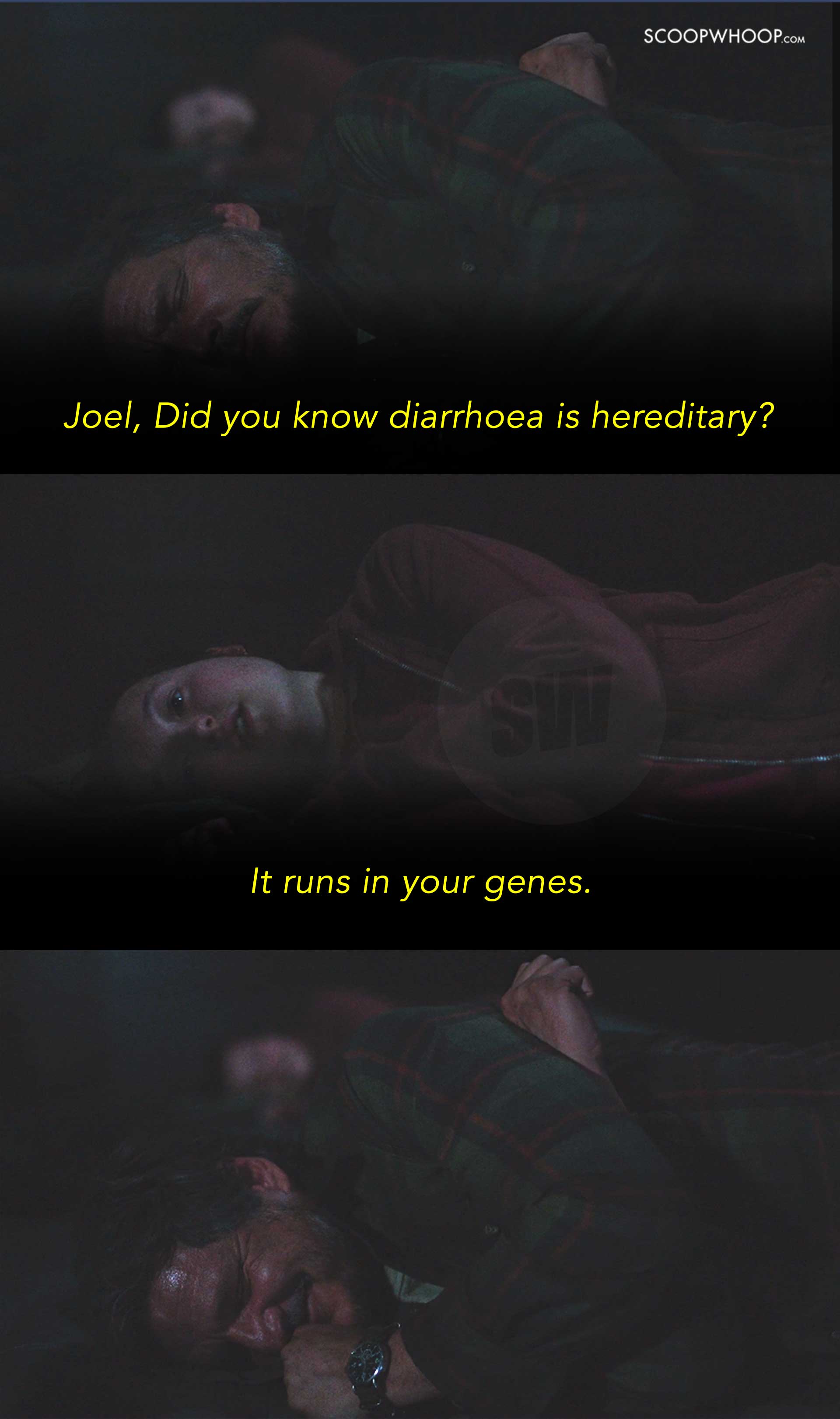 6. Henry trying to be brave for his little brother
Henry had gambled the life of someone he really admired to save his younger brother, Sam, from Leukaemia. For their city, he was an outright villain, but for Sam, he was his superhero. With an entire army on the loose, Henry knew how difficult it was for them to survive the looming danger, but his brother looked up at him. And so he faked his feelings, pretended how everything was gonna be okay for them.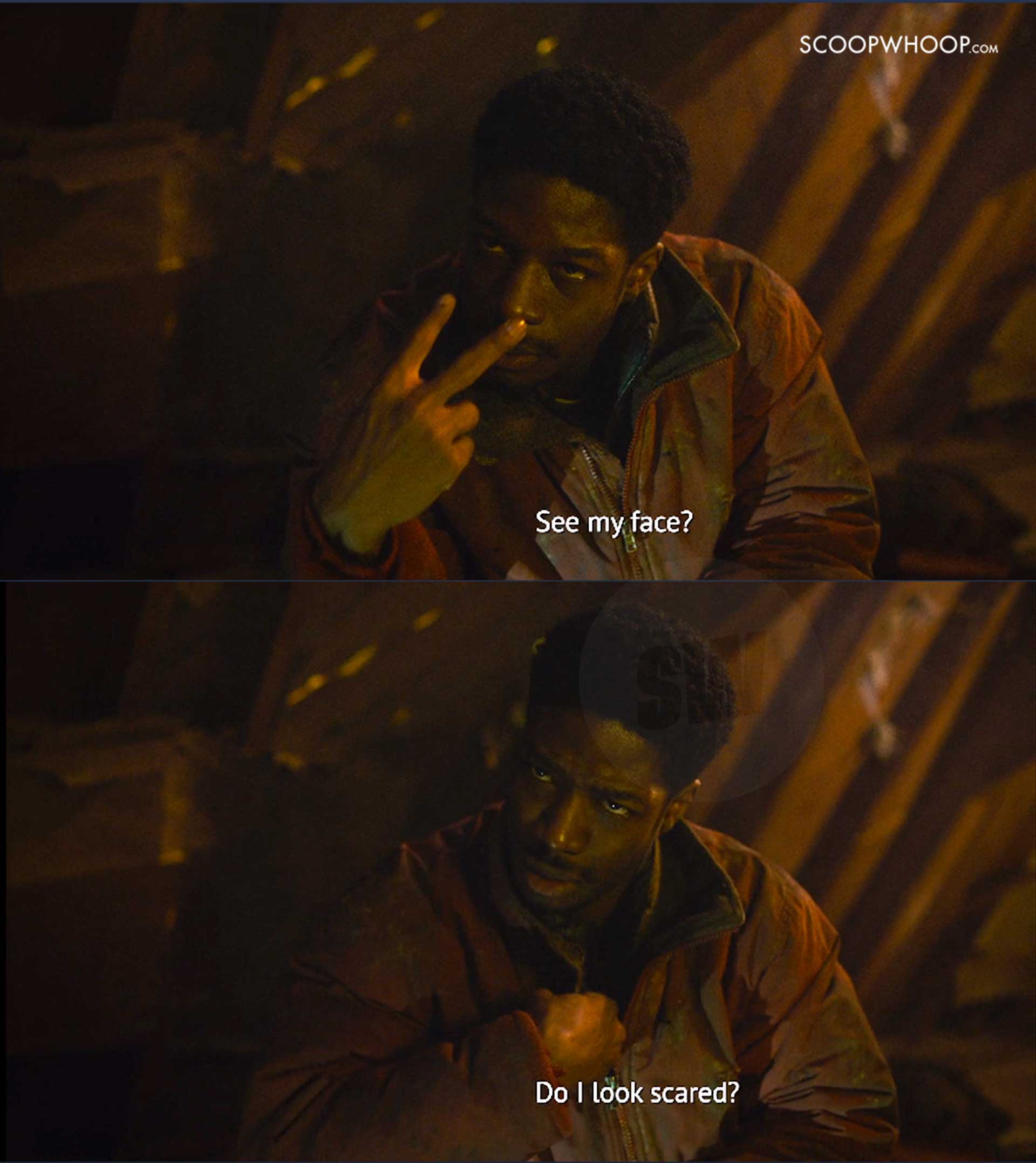 7. Henry sharing his backstory with Joel
Henry was visibly traumatised by what he had done. He felt guilty, irredeemable to an extent. But he did it out of love for his younger brother. The show delves into our limitless potential when it comes to love. Henry committed a crime. But he had a really big reason. Is he a real villain or a victim of his circumstances?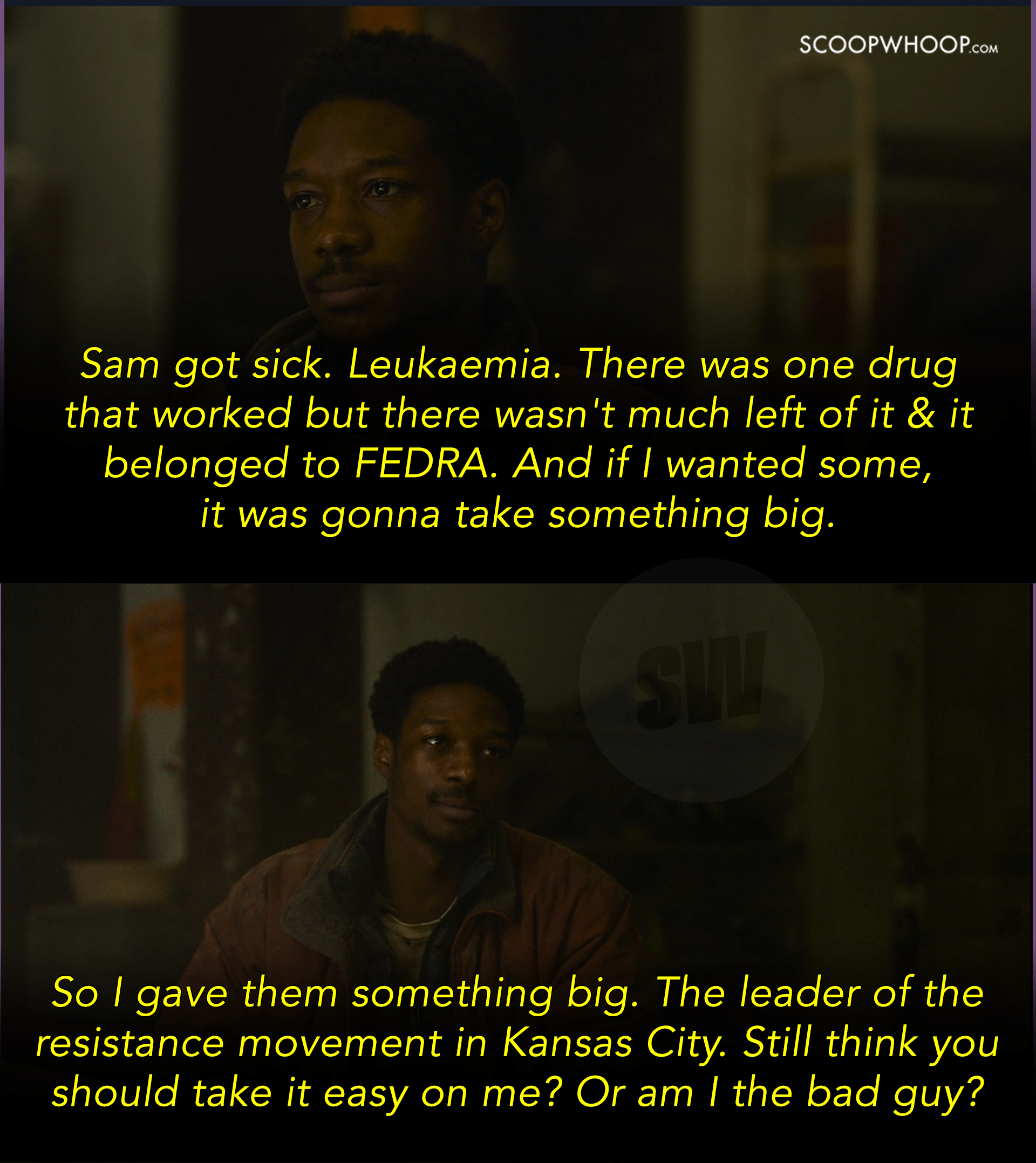 8. Henry's mortified contemplation after killing his own brother
The only thing that mattered to Henry was keeping his brother safe. Seeing his brother infected, knowing he had lost him, broke him. Out of a reflex, he shot his own brother and got mortified by what he had done. Those few seconds that followed the gunshot were Henry perplexed, horrified, and torn at the same time. He knew he couldn't put up with the pain, and he took the decision.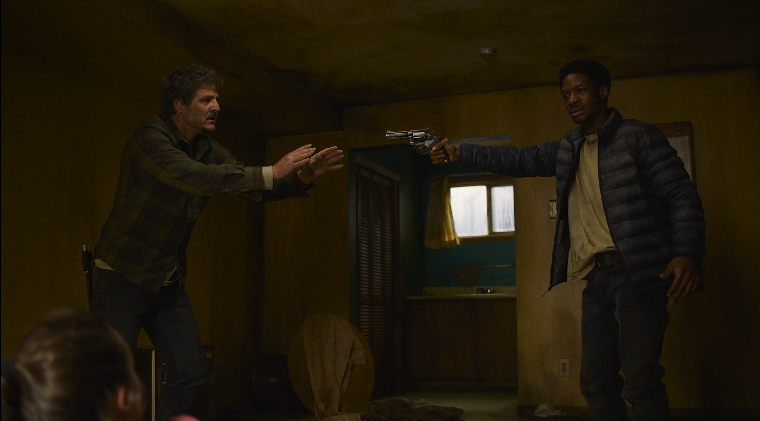 9. Kathleen's menacing screen presence
As a villain, you know you've done your part right when you manage to drive intense hate for your character from the audience. And so actor Melanie Lynskey did an incredible job with her compelling screen presence. She came across as downright evil, unempathetic, and sadistic. The only thing she cared about was avenging her brother's death, and she did that part really well.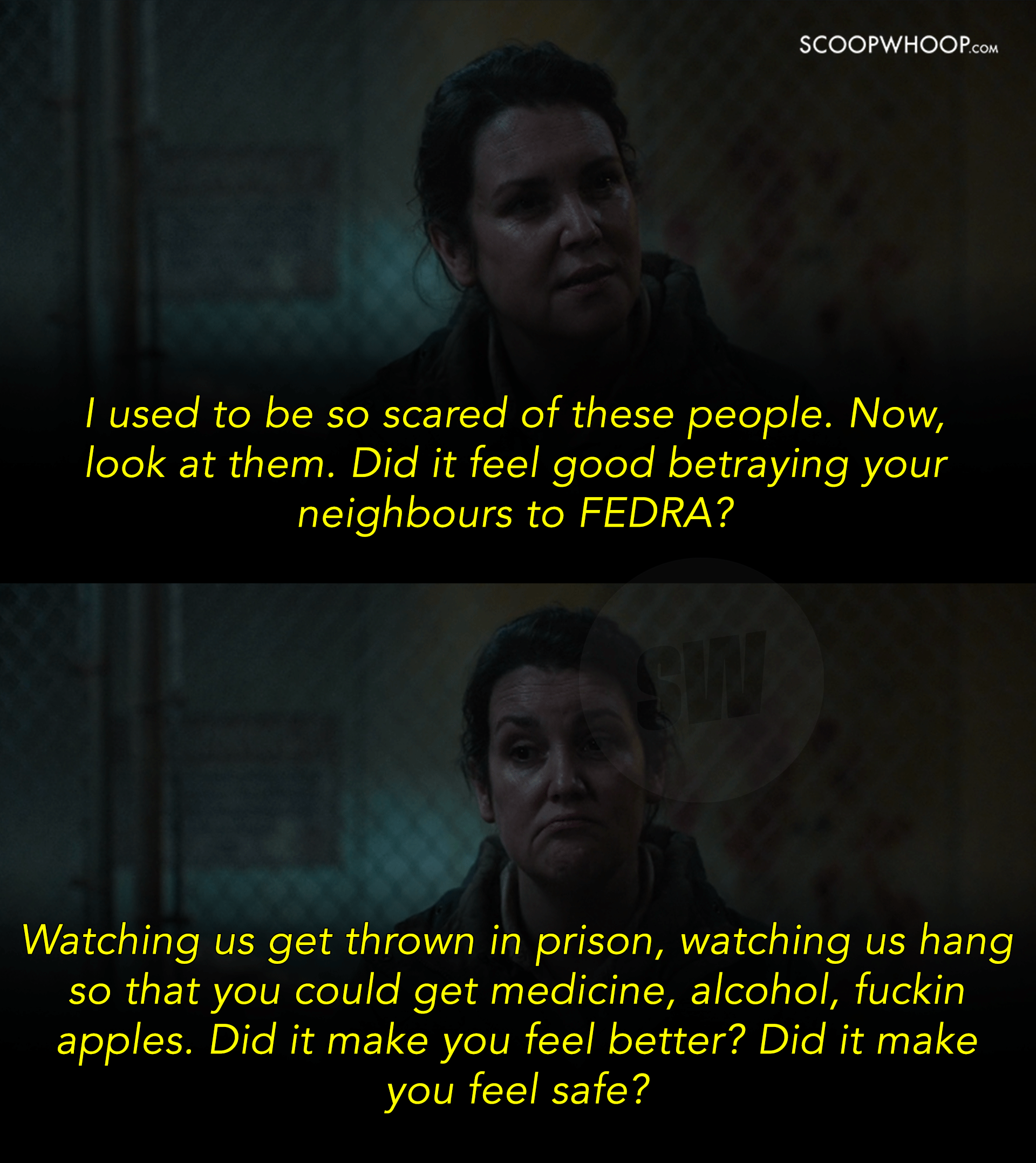 10. Joel asking his brother to take Ellie
Hands down, Pedro Pascal KILLED IT in this scene. He was able to convey the emotions, depth, and vulnerability of Joel so well that it left many of us teary-eyed. A hardened Joel was burdened by the guilt of not being able to save his own daughter. Ellie had re-awakened his paternal instincts. And his love for her was shadowed by fear, horrors of the past. It was heartbreaking.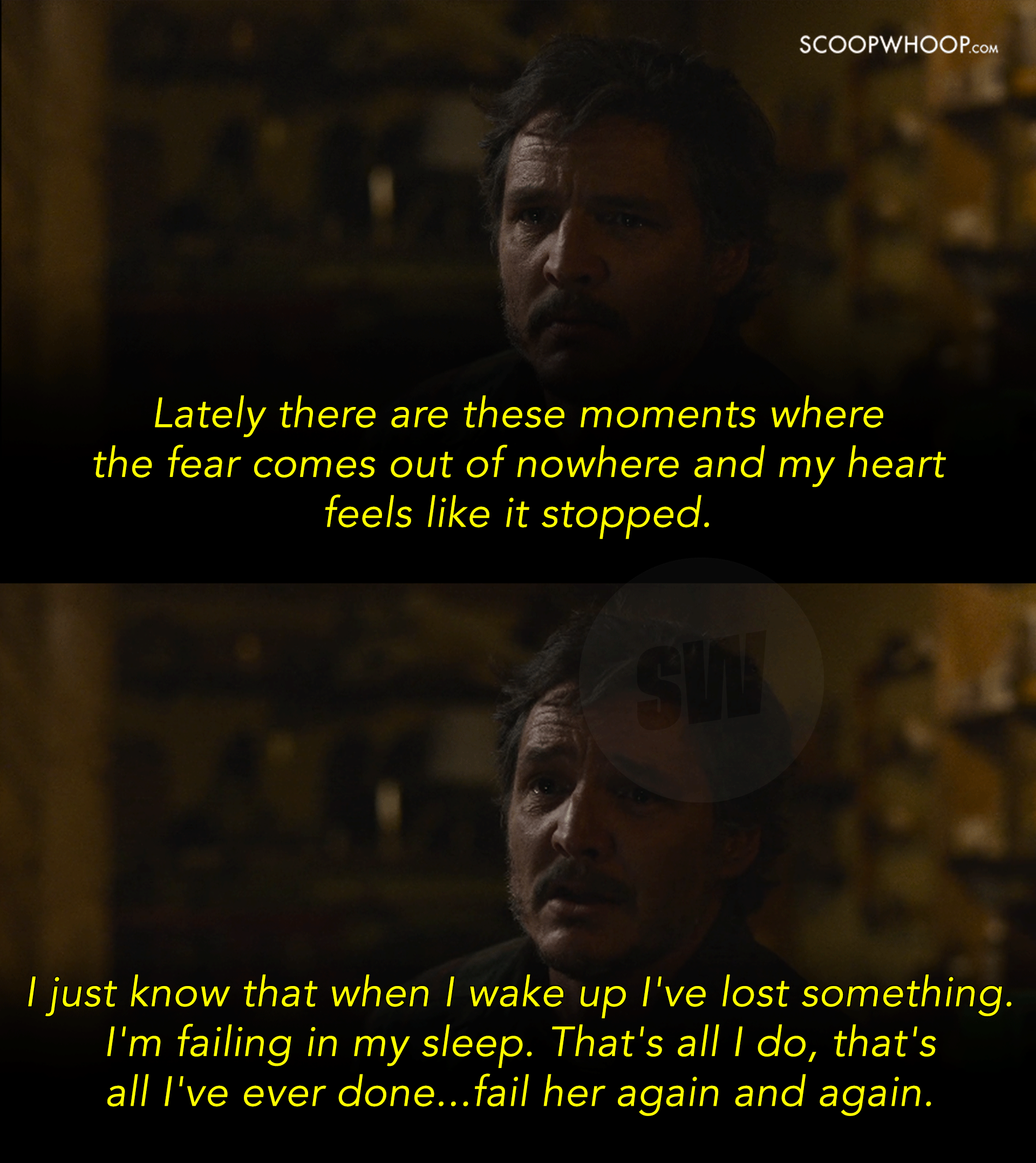 11. Ellie's meltdown
Joel and Ellie did not share a conventional bond. It was shaped by their losses and repressed emotions. They found an unlikely family in one another. While Joel wanted to abandon Ellie for her safety, Ellie did not want to be saved like that. She found unmatchable stability, ease, and comfort in Joel she had never experienced in her entire life. For her, living amongst strangers was scarier than what she was to encounter in her travels with Joel.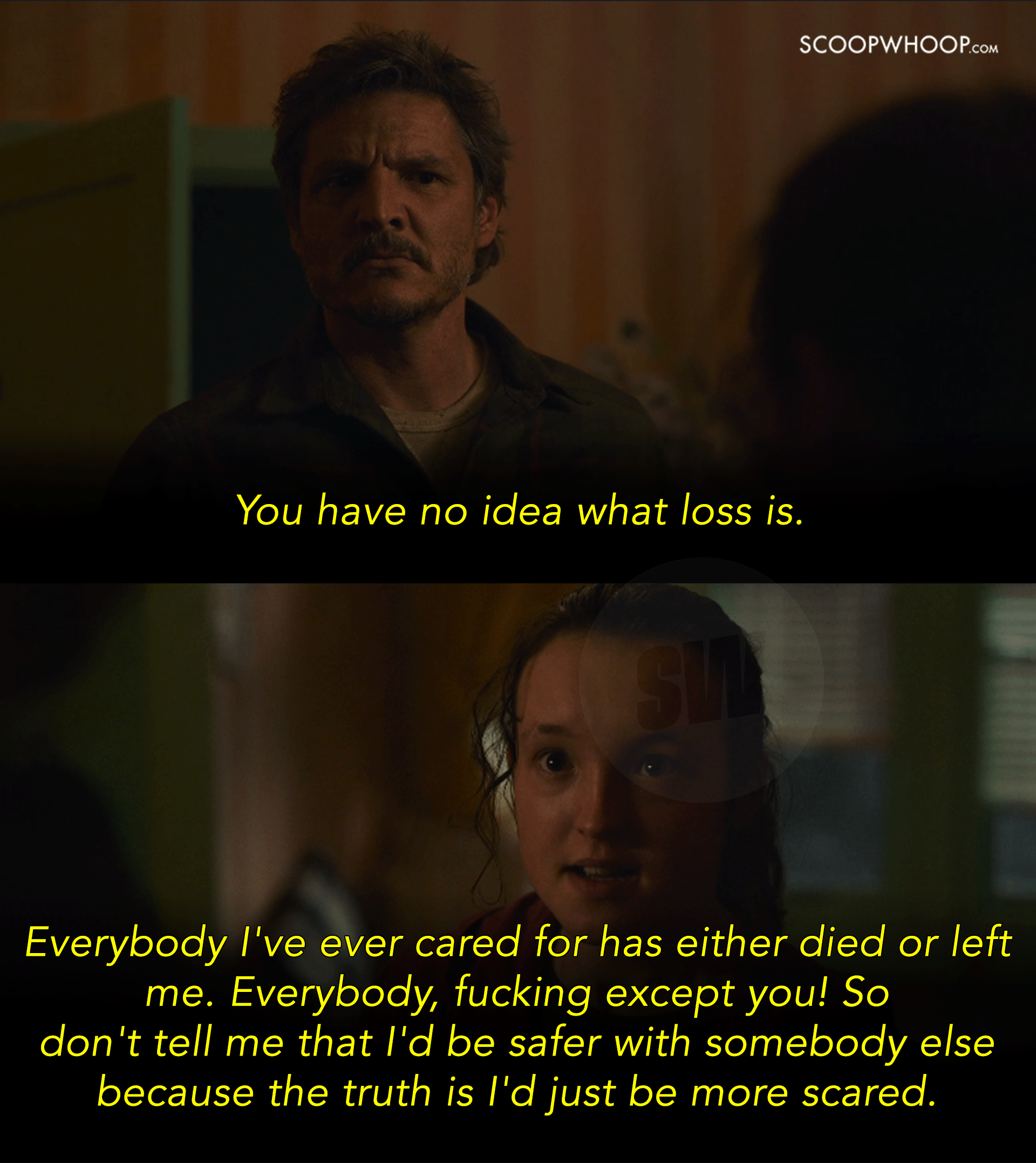 12. Joel passing away
Seeing Joel fall off that horse has been the most heartbreaking moment of the series so far. We had all fallen in love with Joel and his chemistry with Ellie. Their bond symbolised heart and hope amidst darkness. None of us was prepared to see him like that. And I hope, REALLY, REALLY HOPE he's not dead.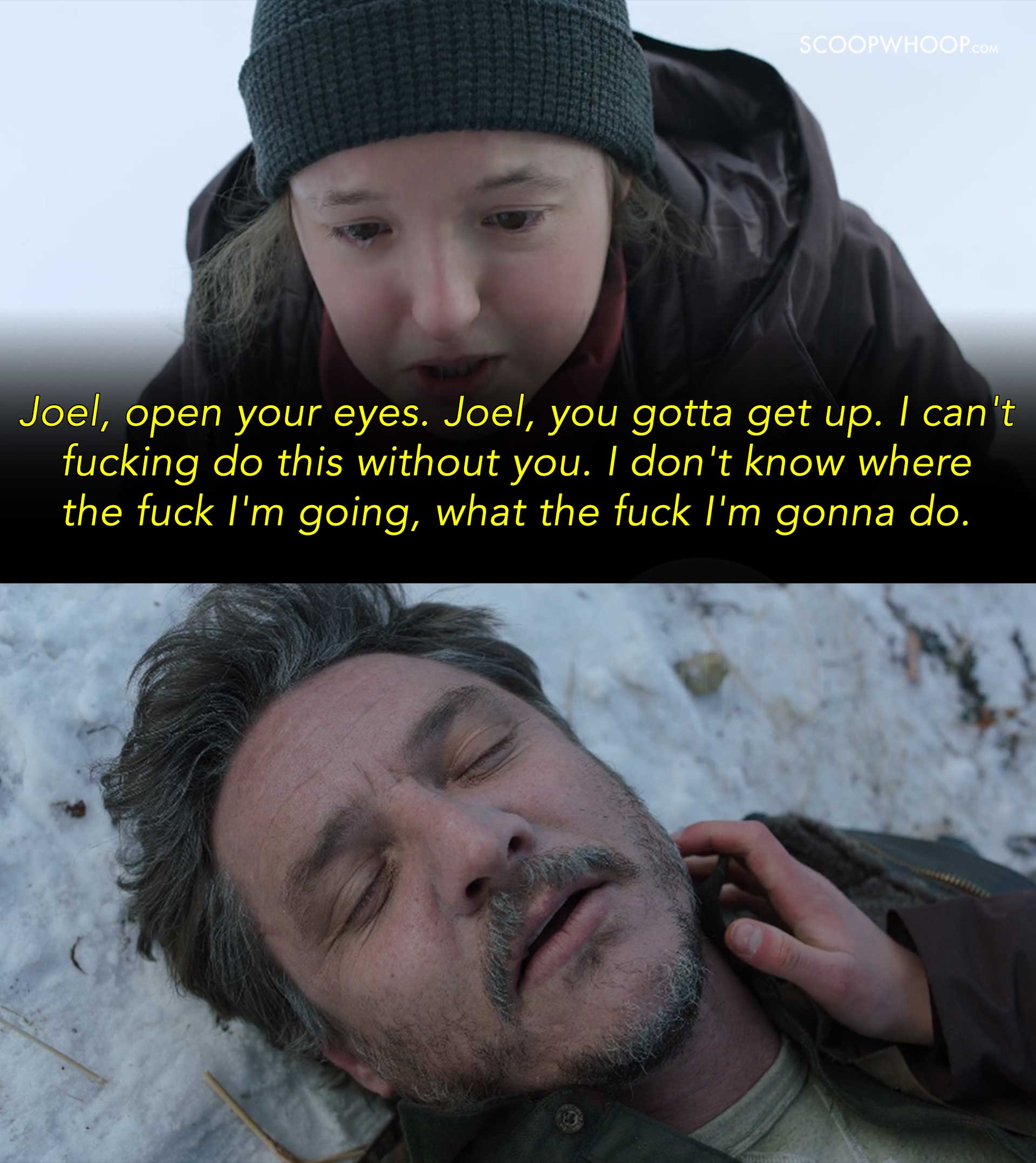 With shows like these, the best moments are usually the worst moments. The ones that draw the most emotions from us, the ones that break us. Remember Ned Stark's passing?
But The Last of Us truly is the best show out there right now. It conveys so much about how humans work, how tragedy changes us, how love drives our actions, and how our survival instincts make us do things we never imagined doing. Which scene from the show got to you the most?