One of the most popular lore related to Hindi-film villains in India is related to nomenclature. Apparently, in the 1960s and 1970s, a generation of Indians chose not to name their children Pran and Premnath, because these were the names of Bollywood's most successful villains of the era.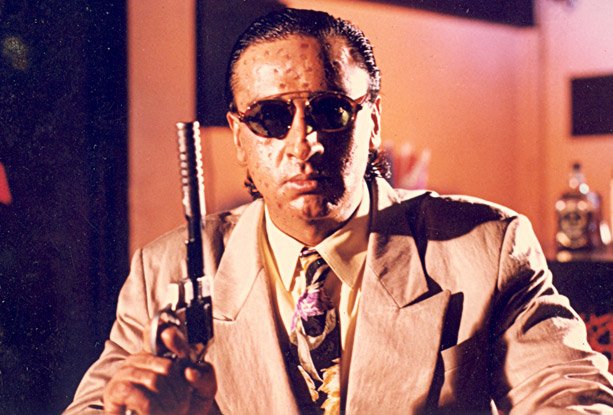 Such was the impact of their on-screen persona on our collective psyche. In 1980s and 1990s, the mantle Pran and Premnath mantle was passed on to Gulshan Grover and Shakti Kapoor. If you are a child of the 1990s, it's very unlikely you know anyone with these name either. 
While Jeetendra, Mithun Chakraborty and Govinda were dancing around the trees with Sridevi, Jaya Pradha and Neelam, these two were busy committing heinous crimes against humanity. 
But there was one essential difference between the two, while Shakti Kapoor went on to play the loveable buffoon in films like Raja Babu, Grover's onscreen persona was doggedly evil throughout his decades-long career.
Which is probably why, close to 35 years years after he started his career, Grover is getting a full-fledged role based on his on-screen persona, Badman in the digital world.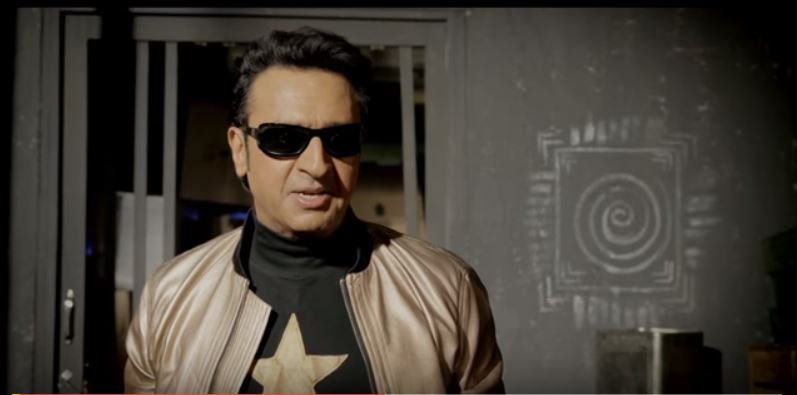 ScoopWhoop News spoke to the actor who rues the lack of good villains in today's Bollywood.
Here are the excerpts:
Q. How does it feel to introduce the original Badman to the millennials? 
Gulshan: To be honest, I never expected this. In fact when I was playing the character back in the day in legendary filmmaker, Subhash Ghai's film, Ram Lakhan (1989). I clearly remember, we had all gathered at Ghai's house to go for the premiere. He had arranged a bus for the star cast. And because Bollywood is all about hierarchy, I did not even get a decent seat in the bus while heading to the premiere. But when we came out of the screening and the public went ballistic screaming my name and chanting 'Badman'. It not only elevated my seat in the bus on our way back from the premiere but it also marked my arrival as the true villain in the film industry.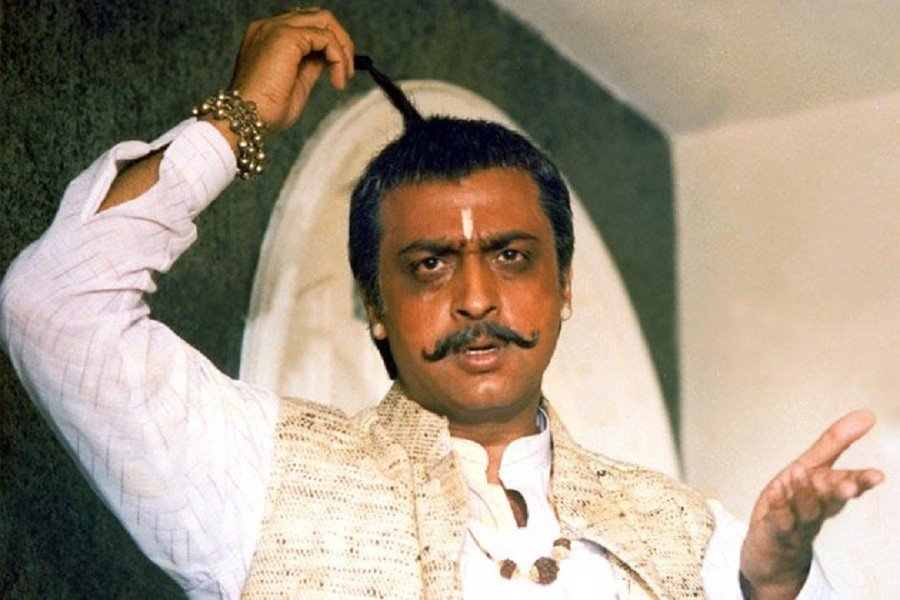 Q. Did you enter the industry to be a hero? 
Gulshan:  I am a trained actor. After my graduation at Delhi University's SRCC, I knew for a fact that I didn't want a career based on my academics. But taking up acting as a career was a huge risk in those days. I was moving to a city I didn't know much about. I had no family or friends there. I grew up in a very poor family. If I had become a hero, I wouldn't have lasted this long. There is a shelf-life attached to a hero'. I didn't want to base my life's decision on something as impermanent as youthfulness or good looks. I purely wanted to base my choices on my ability.
Q. Bollywood already had established villains like Ranjeet and Amjad Khan when you made your debut?
Gulshan: Back then, villains were the typically tall artists who had to look intimidating. I knew that I didn't have those attributes. But I knew that I had the courage to sustain and make it without having those attributes. Roll the camera and I will show you how menacing and threatening I can be.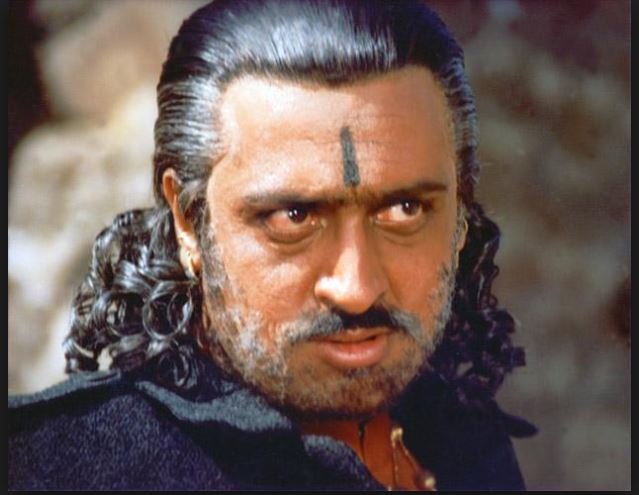 Q. Do you remember your first pay check?
Gulshan: To be very honest, money was very difficult to lay hands on then. I grew up on the outskirts of Delhi from where I had to walk for 7 kms to catch the first bus that could take me into the heart of the city. I have been brought up in very poor circumstances. If I made Rs 100 from an acting assignment, I would save as much as I could on travelling by walking miles and miles. Only so that I could buy myself meals for the next few days. But today, money is not an issue. All I care for is the quality of work. 
Q. Do you feel like you got your due in the film industry?
Gulshan: I can't begin to tell you how excited I am about the fact that a character played by me three decades ago has been made into a full-fledged web-series. It is for the first time that an iconic character played by a villain has been considered for such a platform. This film has not been funded by my family or a friend.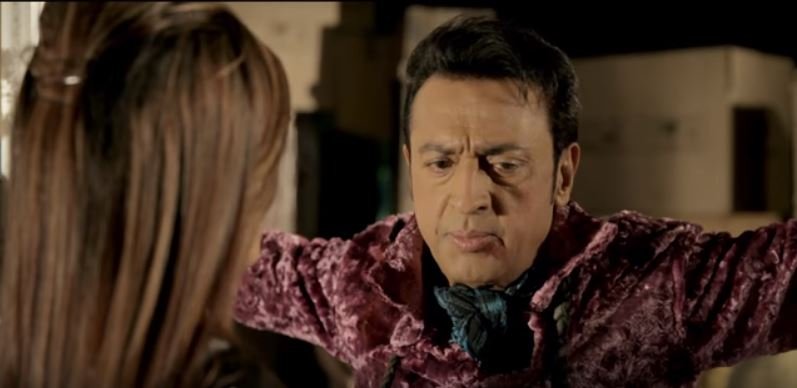 Q. Tell us more about 'Badman'?
Gulshan: 'Badman' is India's first mocumentary feature film. A film where I will play Gulshan Grover and all my colleagues from the industry, such as Mahesh Bhatt, Manisha Koirala, Ranjeet, Farah Khan,they will also be playing themselves. The film has been selected for the Moscow International Film Festival and will be the opening film for the India panorama programme there. It will also be showcased at the London Indian Film Festival.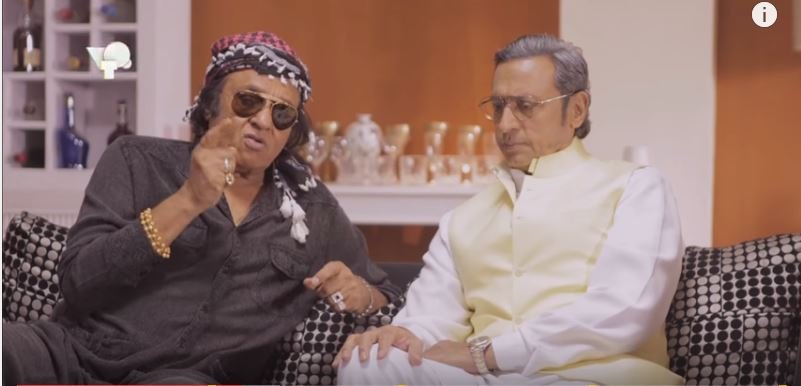 Q. Did your family ever have problems with you playing negative characters?
Gulshan: More than my family, my girlfriends had problems with my choice of roles.  Most of my girlfriends used to freak out with the sort of roles I was signing up for back to back. They would say, 'Tum ko aur koi role kyu nahi milta? Har waqt 'Badman' baney phirte ho'  But yes of course, my girlfriend's didn't want the world to know that they were dating a villain in real life. 
Q. What do you think of villains in Bollywood today?
Gulshan: Unfortunately the role and positioning of a villain has taken a backseat. I feel the dignity of a villain in a film too has taken a beating. They hardly get any footage They don't even feature in posters or trailers of the film.  Nobody curates a villain's role like how they did in the past.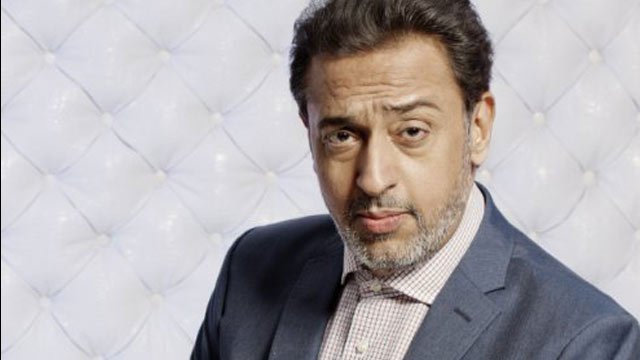 Feature image source: Youtube+ Voot